I could have titled this article – what I drink at home..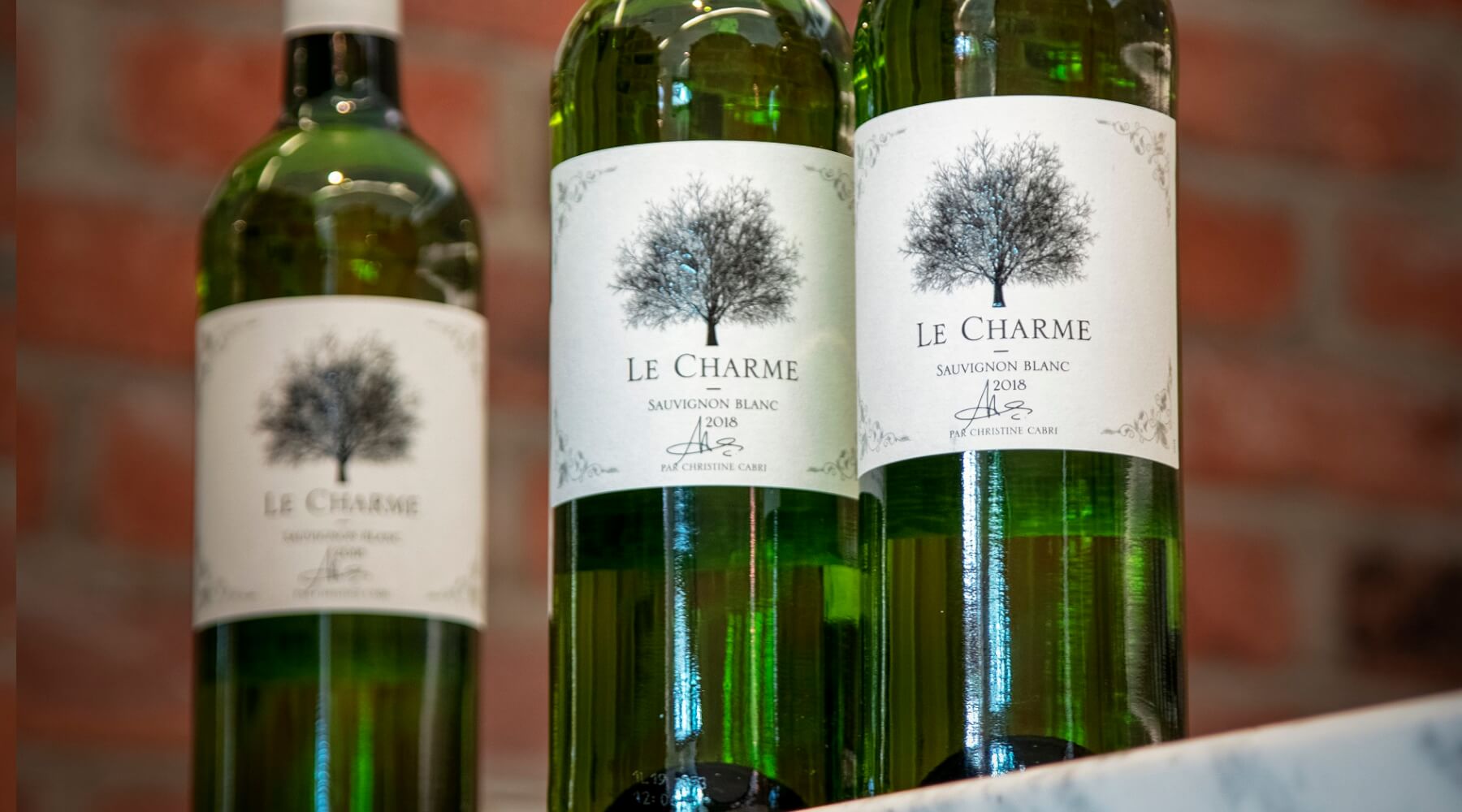 So, Scotsman who lived in Aberdeen, now works for a Yorkshire Wine Merchants – if you're waiting for the punchline then don't hold your breath – this is mere factual history, and the starting point and reasoning for my choice of most under-rated wines in our vast list. For me, getting more bang for your buck is second nature & is what drives me from a buying perspective too. Anyone can buy the top wines – that is merely cheque book wine buying and a fault of so many wine merchants list's whose pages are scattered with the famous names and major brands, often at eye-watering prices, and more often lining the pockets of a Marketing Agency whose job it is to promote such Global wine brands.
With Yorkshire blood in the body of an Aberdonian, however, I want Château Margaux for a tenner and have no wish to pay for the sharp…
All great wine is made with passion and a focus on quality, irrespective of price – but the very best wines concentrate their vinous efforts on crafting pleasurable wines that will appeal to wine drinkers of more limited budgets – this isn't just a case of making a silk purse from a sow's ear, but making and bottling a wine that provides a real surprise when tasted. The following 10 wines (which fit neatly in a case for delivery..) are all outstanding wines that really delivery more than their lowly price and I would urge you to spend your hard-earned money on these wines.

Neil Goldie
Prestige Account Director
Verdejo 2020, Rueda, Oro de Castilla, Spain
If you like Sancerre, or expensive single vineyard Kiwi Sauvignon, then this crisp, mineral-slaked and steely wine from the fashionable Verdejo grape will appeal. Made in the beautiful region of Rueda in mid-north Spain, this is cool, fresh as a daisy, lip-smackingly tasty and is both complex and instantly enjoyable – downright delicious!
House of Townend White Burgundy, Côte Chalonnaise, France
A bargain white Burgundy from a good producer and sought after region is a rarity, with high demand and a series of smaller than average vintages in recent years pushing prices ever higher. This high quality, creamy, nutty and complex Chardonnay comes from prime vineyards in the up-market region of Chalonnaise (as opposed to the lesser Macon) and is made by the Caves de Buxy, arguably the region's foremost co-operative. Importantly this is from the great 2020 vintage and shows the ripeness, depth and pure unadulterated pleasure that makes good White Burgundy so sought after.
Sauvignon Blanc 'Le Charme', IGP, Gascony, France
The most sought-after grape in the World currently is Sauvignon Blanc, especially the cool, limpid and passionfruit scented Sauvignon's that hail from Marlborough in New Zealand's South Island, followed by the crisp, steely-fresh and grassy wines from the Loire, particularly Sancerre and Pouilly Fume, whose wines taste of cut grass, gunflint and minerals. Surely a combination of the 2 regions would be a winner…?

This is a unique wine to House of Townend, blended afresh every year by us to reflect the very best flavours and varietal character that Sauvignon Blanc can give. The fact that it was voted one of Britain's best value Sauvignon Blancs by Oz Clarke merely adds a little glitter to what is already a shining example of this most noble, and sought-after, of grapes.
Guts Riesling, VDP, Domdechant Werner, Rheingau, Germany
No list of top 10 wines could not include a Riesling, especially a dry, complex and deliciously-tingly one such as this winner from the small family estate of Domdechant Werner in the stellar region of Rheingau in Germany. A wine hewn from the very slatey, steep and inhospitable slopes above the river Rhine, where every therm of the sun's warmth gives vital ripeness and energy to the tightly packed Riesling vineyards. This is a dry Riesling, yet retains that spine-tingly aroma of peach, lime, petrol (yes..I know!, but bear with..) citrus juice and minerals – a wine so complex, lively and full of flavour that it grows in the glass. Poured blind at tastings, few choose Germany as the country and fewer still the low price. If you like a wine of intense dryness, richness and depth, then this, my friend, is the wine for you!
Sauvignon Blanc Gran Reserva, Leyda Valley, Santa Luz, Chile
Why 2 Sauvignon Blancs?? Well, if you find the Le Charme a little too 'French/Kiwi' in style and you just want Cloudy Bay(ish) impact, then this superb zesty, typically Marlborough-style dry white will knock spots of Any and I mean ANY Marlborough Sauvignon Blanc. Show any wine lover a bottle of Cloudy Bay, with that famous monochromatic hazy image hills design and they will instantly know the wine and the price – this wine is my pick for the best Marlborough-style Sauvignon Blanc on the UK market – only better.
Gruner Veltliner, Talisman, Torley, Hungary
As a grape, Gruner is associated with Austria, where wines of similar quality and flavour profile sell for well over twice the price of this utter bargain (and I don't use that term often), with flavours of ripe tropical fruit, apple skin, minerals, some spice and a slightly struck gunflint character. The producer is Torley, and there you get the first clue as to the greatness of this wine, as Torley are famous for the quality of their wines, often dessert wines made from Hungary's great Furmint grape. What makes this dry, light, fresh and complex, yet lushly fruited, Gruner so appealing is just that – a level of easy citrus and apple fruit, some spice, enough depth to make it interesting and yet not too heavy to make it difficult. A bottle doesn't take long to finish…I speak from experience!
Granbeau Rose, Grand Cuvee, Languedoc
Just like the Sauvignon Blanc above, another wine much in demand, and therefore prone a Mad men style of marketing, is Provence Rose. Strange bottles, poetic marketing, celebrity endorsements (and the odd chateau purchase) have made for a style of wine where demand from the pink trousered, Home County brigade, have pushed prices ever higher, supply even lower and quality, strangely, sometimes downward.

We thought similar, hence we have sourced, blended and bottled a wine of superior style and flavour as a Provence Rose, with a similar delicate colour (when is pink, not a pink..so to speak), yet oodles more gentle red fruits, crisp steeliness and supporting elegant and complex structure. And at a price to appeal.

Oh, and the bottle looks nice too!
Pinot Noir, Domain Road, Central Otago, New Zealand
The dilemma for any self-confessed wine lover – how to source bottles of the greatest, most sensual, most conversation-stopping Pinot Noir without breaking the bank? Pinot Noir is often described as a fickle grape, its reluctance to ripen and grow easily whilst surrendering it's most perfumed, most complex and brooding fruit flavours, are what makes this one of the World's top red grapes amongst wine lovers. Usually, only the best wines come from the top (expensive) sites such as those in its spiritual home of Burgundy, or a few in Oregon (also high priced) etc. Central Otago on New Zealand's beautiful South Island is also home to many similarly priced 'super' Pinots, but the small vineyard estate of Domaine Road, nestled beside the famed Felton Road vineyard, makes wine of indescribably richness, texture, complexity and downright sexy 'must have' pleasure that it easily made my Top 10.
Shiraz, Echelon, Kingston, South Australia
Australia is full of great Shiraz, with wines from producers such as Henschke, Penfolds, Rockford, Yalumba, St Halletts, etc all claiming to make some of the best – and, after living in the Barossa, and tasting my way through all those above, and more, I can honestly say that those wines are very good. What makes Kingston's Echelon series Shiraz stand out, is the bang per buck. As a wine this rich, smoky/peppery and briar wood scented bramble fruit bomb has so much to give it practically wrestle you to the ground and shouts its greatness, then slides through your olfactory glands tickling, caressing and stimulating them with profound and complex flavours that just never seem to stop. This is truly great winemaking. Unique to House of Townend
Ployez Jaquemart NV Extra Brut Passion, Champagne
Can Champagne be under-rated? Surely this region, with its image of prestige, glamour, high prices and mass marketing is the very antithesis of 'under-rated'?

Beneath the skin of Champagne lies the answer to that anomaly – the big Champagne house, names such as Bollinger, Veuve Clicqout, Moet etc all claim acres of brand awareness, paid for by high bottle prices in turn inflated by marketing campaigns, sports sponsorship, black tie events, et al. there lies the Grower Champagnes – a quiet revolution occurring in the Champagne region, whereby the farmers and growers of the grapes are turning away from the big brands and instead making fabulously decadent, complex and finely tuned wines that are quality squared. The tiny house of Ployez Jaquemart in the sub region of Ludes makes rich, complex wines with more years ageing than the deluxe cuvees, from top rated Grand Cru vineyards, and yet it is cheaper than the cheapest of the 'Grande Marques' If you like Bollinger, Veuve, Pol Vintage etc, or similar, then try this.. you will never pay for another marketing poster in your life again!

Back to blog