Winter evenings are all about cosy nights spent indoors with friends, good food and great wine.
The cold days and dark nights call for strong, opulent, full-bodied reds and big, rich white wines with ripe, generously proportioned flavours. Winter Warmers are wines made for raising your spirits and reinvigorating your soul and make a classic match with the best of winter comfort food – think rich stews and pies, roast root veg, hearty fish pies, roast pork or chicken, spicy tagines.
So to brighten these dark and cold winter nights, we have put together a selection of delicious, warming, weighty wines on offer – they'll make you glad it's winter!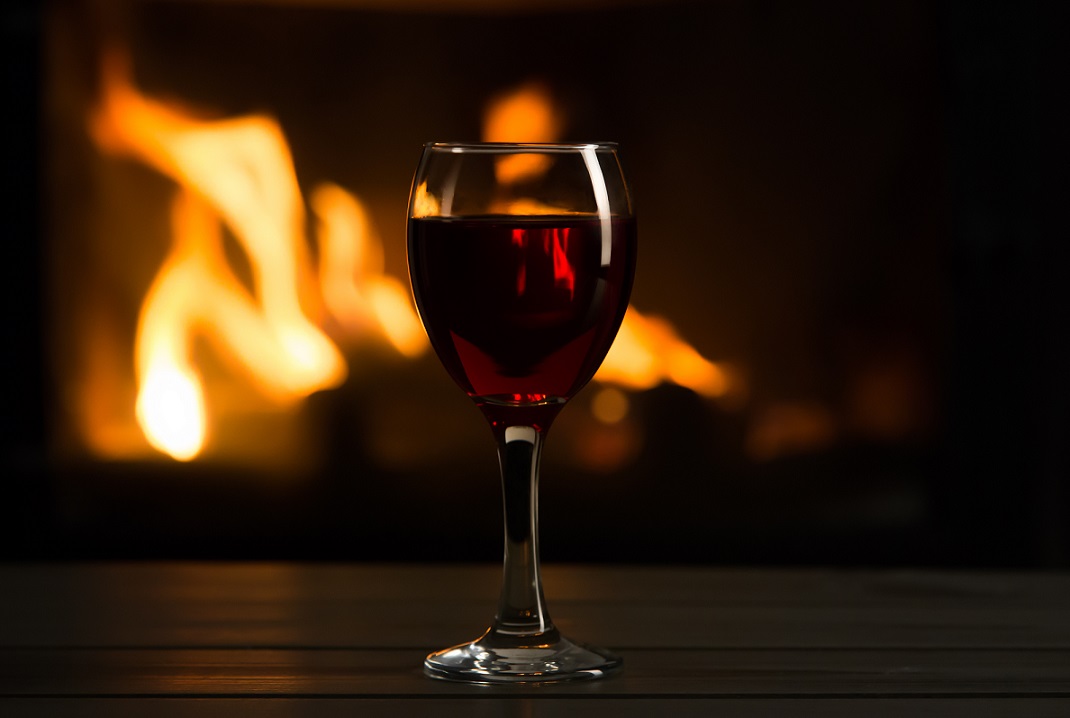 Red Wines
1. Uvas del Sol Malbec Reserve 2016
Usual Price £10.99
Offer Price £8.99
A wonderfully intense, concentrated Argentinian Malbec full of aromas and flavours of ripe red and black fruits -think cherries, plums and blackberries, with soft tannins and a fabulous fruity spicy finish.
2. Minervois Rouge Tradition 2016, Pierre Cros
Usual price £10.99
Offer Price £8.99
A blend of Cinsault, Carignan, Grenache and Syrah, this is a super little wine enhanced by a great vintage. Smooth and full bodied, it is beautiful and velvety in texture with a delicious spice giving an extra dimension.
3. Smart Dog Syrah
Usual Price £9.99
Offer price £8.99
A cracking Portuguese Syrah from the up and coming estate of JP Ramos. This wine has lots of jammy character, bordering on New World with its exuberant sweet fruit and soft tannins. Deep ruby colour, rich nose of creamed black fruits, sweet spice and touches of liquorice and pepper.
4. Château Trillol 2013, Corbières
Usual price £11.99
Offer price £9.99
Expressive aromas of ripe cherry, redcurrant, blackcurrant and a hint of oak. The palate opens softly, with notes of cherry and red fruits. Discreet well- structured tannins support the fruit and the finish is delightfully long.
5. Secondo Passo Primitivo IGT Salento
Usual price £9.99
Offer price £7.99
A wonderful new smooth, full bodied, easy drinking, typical fruit forward Italian wine. The full bodied palate has heady notes of black fruits, spice and chocolate with a perfect balance between soft tannins and acidity.
6. Les Artèmes Domaine Citadelle
Usual price £16.99
Offer price £13.99
Founded in 1989, Domaine de la Citadelle have become one of Luberon's best wineries. Les Artemes is a serious Rhone blend with plenty of character. A delicious red berry fruit bouquet, a succulent silky palate with ripe black fruits, warming spice and soft tannins This is a true reflection of the terroir of the Luberon region.
7. Capet Duverger 2015 St Emilion Grand Cru
Usual price £22.99
Offer price £19.99
Merlot based, this wine has good, ripe structure with mouth-filling spicy fruit and fine length. Lovely plummy fruit is backed by fine tannins making for a deliciously juice wine.
8. Rioja Vega 9 Barricas 2011
Usual price £23.99
Offer price £19.99
The 9 Barricas began life as an experiment and has now become one of the best wines in the Rioja Vega Range. A real throwback to Rioja of old. This has lovely savoury notes on the nose including dried herbs and dried red fruits. On the palate the wine really comes alive with layers of cassis, plum, damson and dark chocolate. The finish has a lovely hint of cedar and a hint of grape sweetness. A really moreish wine.
9. Megaphone 2014, Domaine Brunier
Usual price £14.99
Offer price £11.99
A beautiful and expressive wine, impressive, broad-shouldered, rich, with strong liquorice notes, velvety, complex and well balanced with a seductive elegance. As usual it weds density and vivacity – delicious!
10. Montepulciano d'Abruzzo, Noi Centro, Roxan
Usual price £9.99
Offer price £8.99
Characteristic notes of mature red cherries on the palate and nose, tannin are soft and mature. Fresh and enjoyable red.
White Wines
1. St Veran Vers Les Monts 2017, Domaine Luquet
Usual price £16.49
Offer price £13.49
Burgundian whites are spot on for winter with their ripe, generously proportioned flavours. This beautifully made St Veran is a very intense, rich wine, 'gourmand', but finely structured with a 'zip' acidity.
2. Ardèche Chardonnay 2016, Louis Latour
Usual price £11.99
Offer price £9.99
An abundance of rich fruit flavours and a wonderful creamy texture make this a fabulous white wine to warm you this winter. Paired with a delicious fish pie or roast chicken this is an excellent wine that offers great value for money.
3. Talisman Dry Furmint
Usual price £7.99
Offer price £6.99
The grapes for this delicious wine are harvested from the protected area of Felso-Magyarorszag in north east Hungary. A dry wine with mouth-watering aromas of fresh lime and green pear, balanced wih summer herbs and fleeting ntoes of wood smoke.
4. Lawson's Sauvignon Blanc Reserve
Usual price £16.99
Offer price £9.99
Lovely passionfruit, lime zest and floral aromatics. The palate is crisp and bright with wonderful chalky minerality. Concentrated citrus, passionfruit and subtle mealy flavours provide layers of complexity.
5. Pecorino Noi Centro, Roxan
Usual price £10.99
Offer price £9.99
A top-class example of an increasingly fashionable Italian grape variety. Full, crisp and dry with a bouquet of flowers and pleasing aftertaste of ripe citrus fruit.
6. Dopff & Irion Pinot Gris
Price £11.99
A beautiful Pinot Gris from Alsace full of honey and white fruit aromas and flavours.
7. Irvine Springhill Pinot Gris
Usual price £14.99
Offer price £12.99
An approachable and elegant Pinot Gris with definitive varietal and regional character. Lovely pale gold in colour with aromas of pear, white peach and delicate floral notes. The palate is soft and elegant on entry continuing through to a long finish. A beautifully balanced wine with rich flavour and crisp, natural acidity.
8. Rioja Vega Tempranillo Blanco 2016
Usual price £12.99
Offer price £11.99
An exclusive grape variety that is a mutation of the original red Tempranillo grape. Its turning heads and looks set to be the number one grape in White Rioja in years to come.
9. Falanghina di Sannio, Fremondo
Usual price £9.99
Offer price £7.99
A fruity, balanced and refreshing wine using this lesser-known grape. The wine has a straw-yellow colour and a strong fruity bouquet. The fruity nuances increase as the wine opens up, leading to a well-balanced, pleasant and refreshing finish.
10. Macon Azé Cuvée Jules Ricard 2016
Usual price £12.99
Offer price £11.49
A beautiful Macon produced by Alliance des Vignerons Bourgogne Beaujolais. Aromas of white and dried fruits, with a hint of citrus and natural minerality.

Back to blog