When it comes to January, we all become more health conscious. So that means no more mince pies, selection boxes and cheese topping up the weekly shopping trolley. But what about our drink choices? Regional Account Manager, Rachel, has put together a few lower calorie alcoholic drink options to help with your New Year's Resolutions.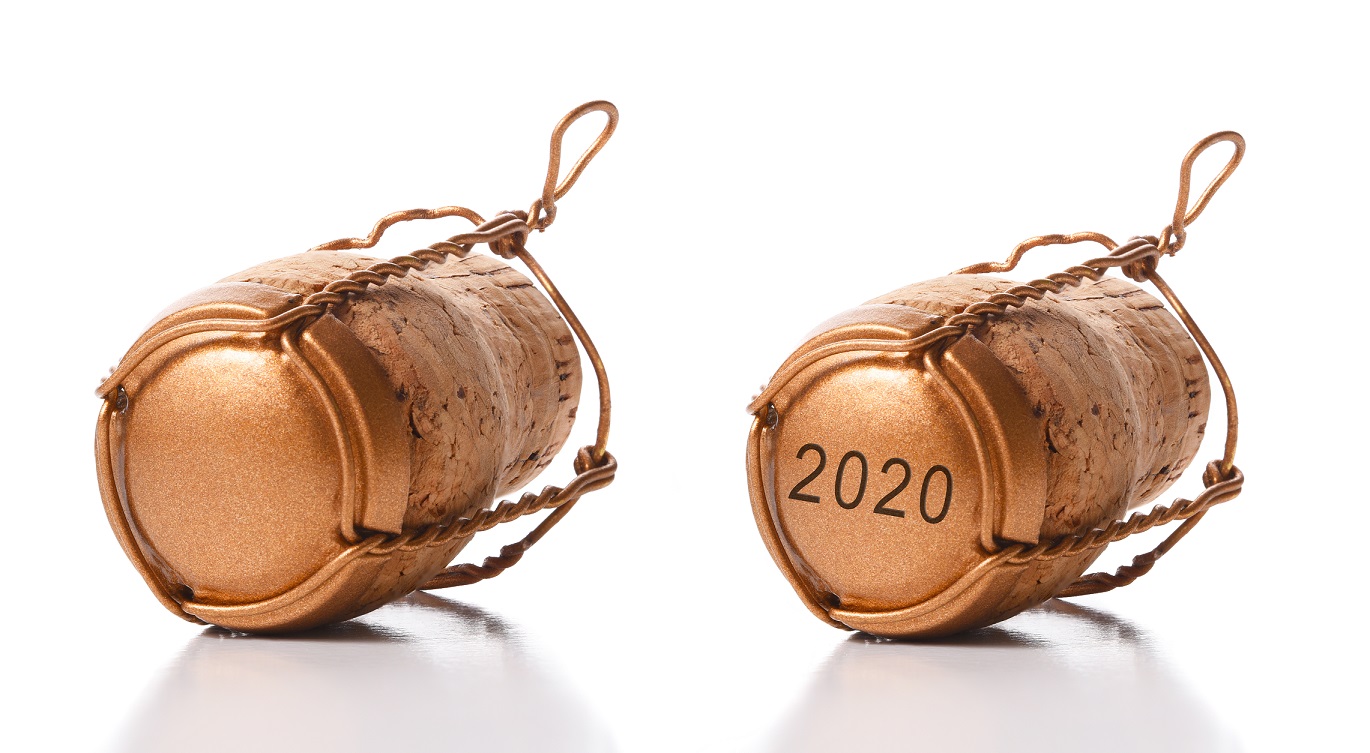 Champagne
In addition to the many reasons I could give to drink Champagne, it's also a lower calorie alcoholic drink option. Champagnes are labelled according to a scale of sweetness, ranging from 'Extra Brut' to 'Demi-Sec'. It indicates the grams of residual sugar per litre (g/L). The most popular style of Champagne is 'Brut' which typically contains 6-12 g/L and has approximately 90 calories for a standard 125ml glass. Something like Gardet Brut Tradition NV would fit the bill here, containing only 8 g/L, or even the Gardet Brut Reserve with only 6 g/L. But if you're being really savvy, opt for an 'Extra Brut' which has less than 6 g/L. For example Laurent-Perrier's Ultra Brut has zero dosage (meaning no sugar is added) – it's only 65 calories per glass. And steer clear of 'Demi-Sec' if you're wanting a low-calorie option, these have 32-50 g/L so around 120 calories per glass.

Prosecco
If you're more of a Prosecco drinker, these typically contain more sugar than Champagne due to the different grapes used and the winemaking process. But you can be clever with your choices. Prosecco are labelled differently to Champagne and can be quite confusing when you muddle the two up. Prosecco are labelled: 'Brut' (up to 12 g/L) – 'Extra Dry' (12-17 g/L) – 'Dry' (17-32 g/L). So for the lower calorie option, go for the 'Brut' as this contains less sugar and therefore less calories. Try our Villa Sandi 'Il Fresco' D.O.C Prosecco from Treviso in Italy, it's 'Brut' and only 11% ABV.

Wine
Looking for a low calorie wine can be tricky, often we look for low alcohol but due to the winemaking method, when a wine is low in alcohol, it tends to have residual sugar too. For a low calorie wine, you need one that is naturally low in alcohol. For example Vine Whisperer Sauvignon Blanc from Marlborough in New Zealand is naturally low in alcohol at only 9.5% ABV, AND low calorie. It's zippy, vibrant, packed with passionfruit and lime, with the signature dry, crisp finish. Produced by the innovative Forrest Wines who have mastered the ability to create low alcohol wines that retain bags of flavour. It's done in the vineyard, not in a laboratory! I expect we'll see this pioneering technique catch on – who doesn't want a lower alcohol, lower calorie glass of wine that doesn't compromise flavour!?

Spirits & Mixers
Generally your clear spirits are a good lower calorie option: Gin and Vodka. But it's the choice of mixer that can really keep the calorie count down. Fever-Tree are a superb choice of mixer, with their original Tonic Water containing 56 Calories, why not go a step further and choose their Low Calorie Refreshingly Light Tonic with 46% fewer calories. And keep a lookout for more of their range of tonic flavours now also available in 'Refreshingly Light'. And worth noting Fever-Tree Soda has zero calories! - a great bubbly option to mix with a high quality vodka.

Back to blog