Last week we had a visit from Christophe Prieux, Owner and President of Champagne Gardet and Champagne Ployez Jacquemart, who spent time with the House of Townend team and customers. On Wednesday 12th June, he very kindly hosted a Champagne Lunch at the prestigious Bowcliffe Hall. Our Regional Account Manager, Nick Walne, has written his account of the day.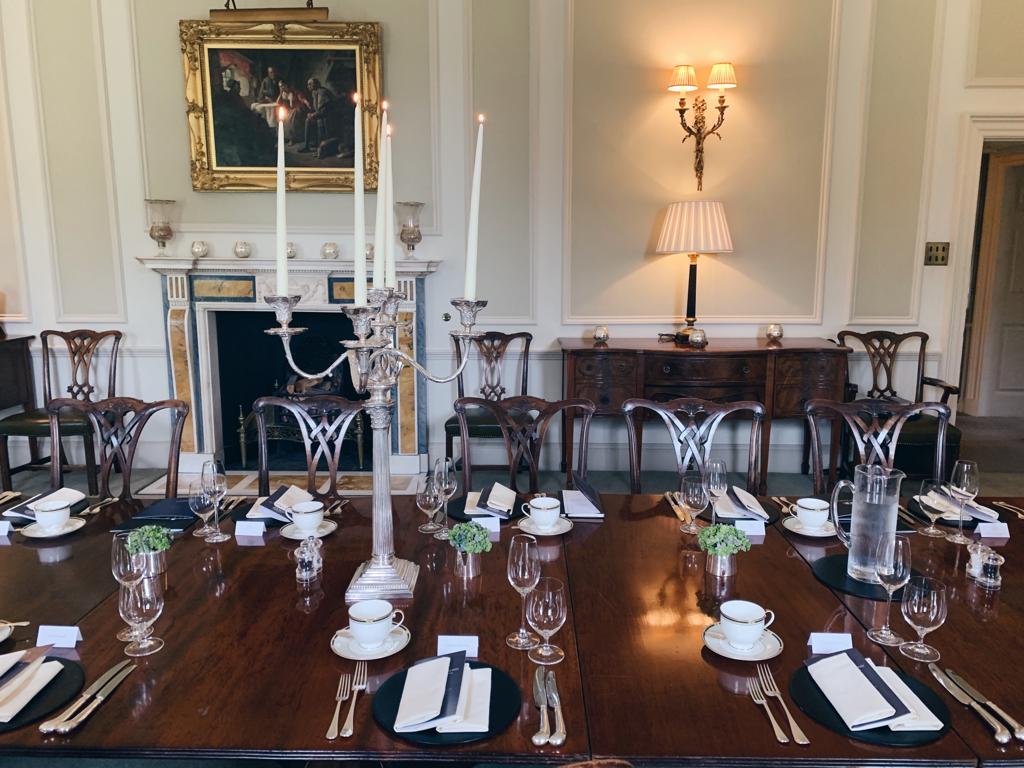 Over the last 27 years that I have spent in the wine trade, I have been asked the same question on numerous occasions "but... is it really working?"
The question is of course in reference to what I do on a daily basis as a Wine Merchant. Many of my nearest and dearest think that all I do all day is swan around, chat to people about wine, eat good food and drink more than is healthy. I try to explain that it's tough at the coal face and there is much more to it than that but on Wednesday last week, I found myself admitting to my long suffering wife that the day ahead could not really be classed as work in any way, shape or form!
I had been invited by my colleagues to join them at Bowcliffe Hall at Bramham, just south of Wetherby for a Champagne Tasting and lunch with a tour of the impressive facilities that Bowcliffe has to offer.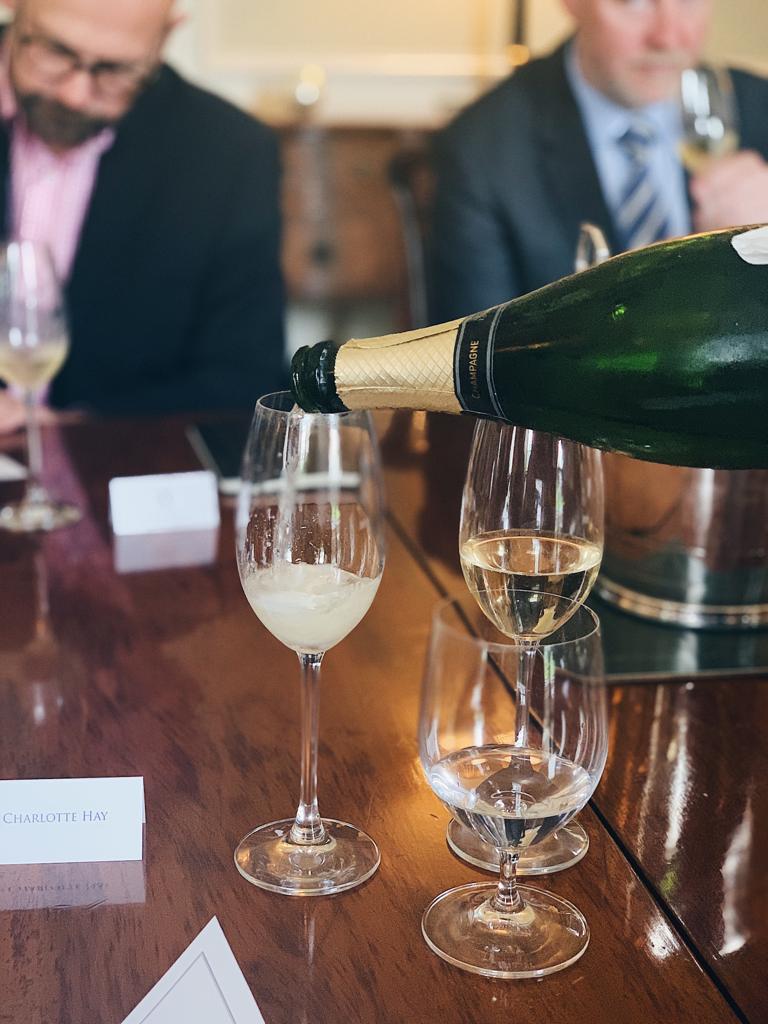 Bowcliffe Hall is a grade 2 listed country house which was built in the early part of the 19th century and the former home of the Blackburn Family, who were early pioneers in the aviation industry. It is now a very smart venue for weddings, corporate events and includes 'The Drivers Club', which has private membership, and 'The Blackburn Wing', an incredible function suite designed in the shape of an aircraft wing which has won many architectural awards.
The Champagne Tasting was hosted by Christophe Prieux, the owner of both Maison Gardet and Maison Ployez-Jacquemart, two exceptional, yet very different Champagne Houses.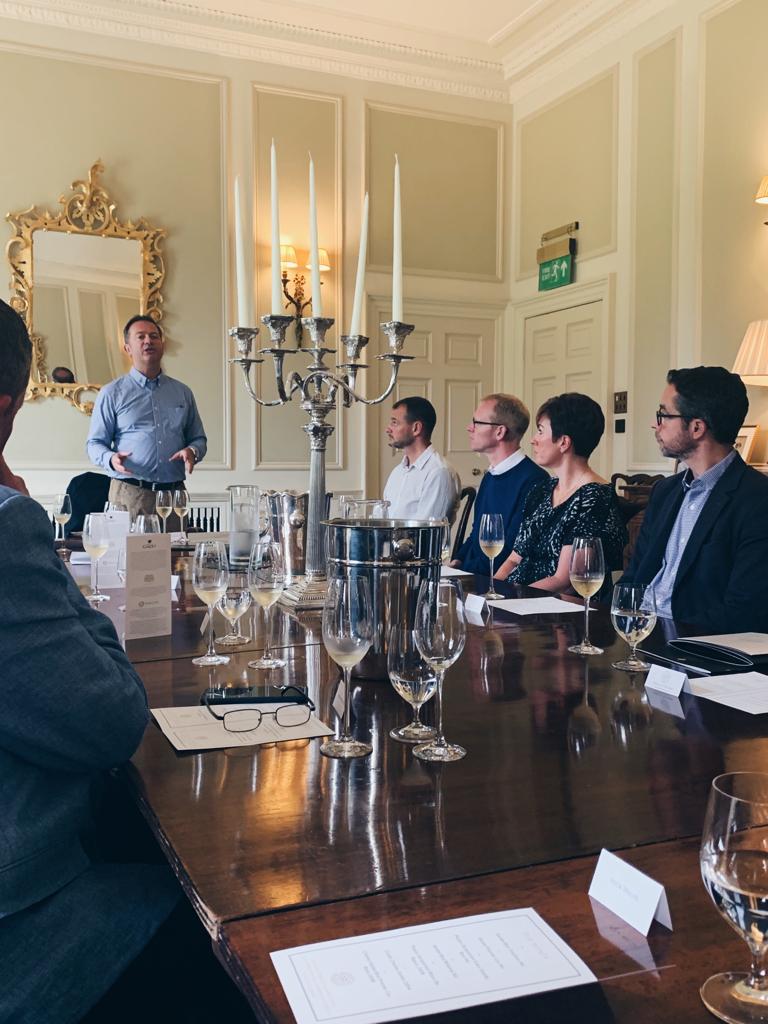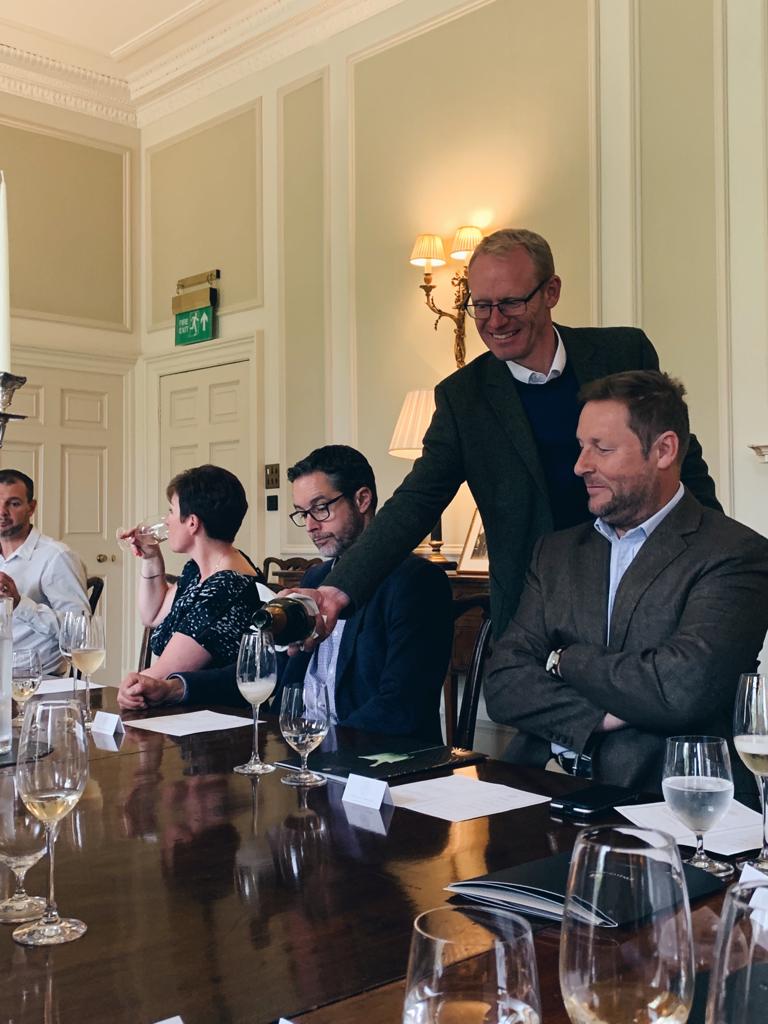 The Champagnes, as expected, were very good indeed and illustrated perfectly why we should not blindly hand over our hard earned cash to the big branded Champagne giants where a large proportion of your money goes straight into their marketing fund. Instead, we should look to some of the smaller houses where the quality is as good, if not better, and will cost you less money to boot.
Under Christophe's expert guidance, we "battled" through seven Champagnes followed by a delicious lunch and all left feeling fully satisfied in the knowledge that we had just completed yet another hard day's work!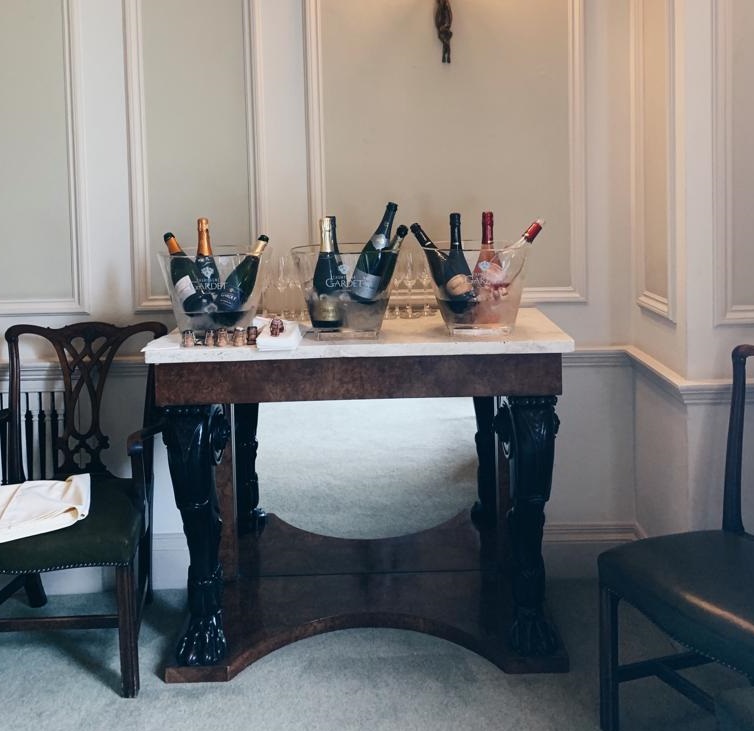 My personal favourites of the day:
Georges Gardet Brut Premier Cru
Maison Gardet is located in the village of Chigny-les-Roses in the Montagne de Reims, a premier cru village known for its Pinot Meunier and Pinot Noir.
A blend of 60% Pinot Noir and 40% Pinot Meunier, this is a Blanc de Noirs so it's all about the red fruit. A substantial wine with real depth and rounded texture. Good firm acidity but really comes to life when served with food, especially with duck or game.
Ployez-Jacquemart Blanc de Blancs 2008
Still in the Montagne de Reims, but in the next village of Ludes. With Gardet, the emphasis is on the red fruit but with Ployez-Jacquemart, the emphasis is most definitely on the Chardonnay.
A totally different style of Champagne with real citrus character and a beautiful lean minerality.
A Blanc de Blancs so 100% Chardonnay, full flavoured and toasty with all the fruit coming from Premier and Grand Cru vineyards. A vintage wine, almost 11 years old showing all the rich nutty character you would expect but still displaying balance and a beautiful freshness.


View our full range of wines from Champagne Gardet & Champagne Ployez Jacquemart.

Back to blog