Our Regional Account Manager, Rak Jain, recently hosted a Fantasy Wine Dinner evening at The Wheatley Arms (part of the wonderful Individual Inns Group) in Ben Rhydinng. He has written an overview of the evening.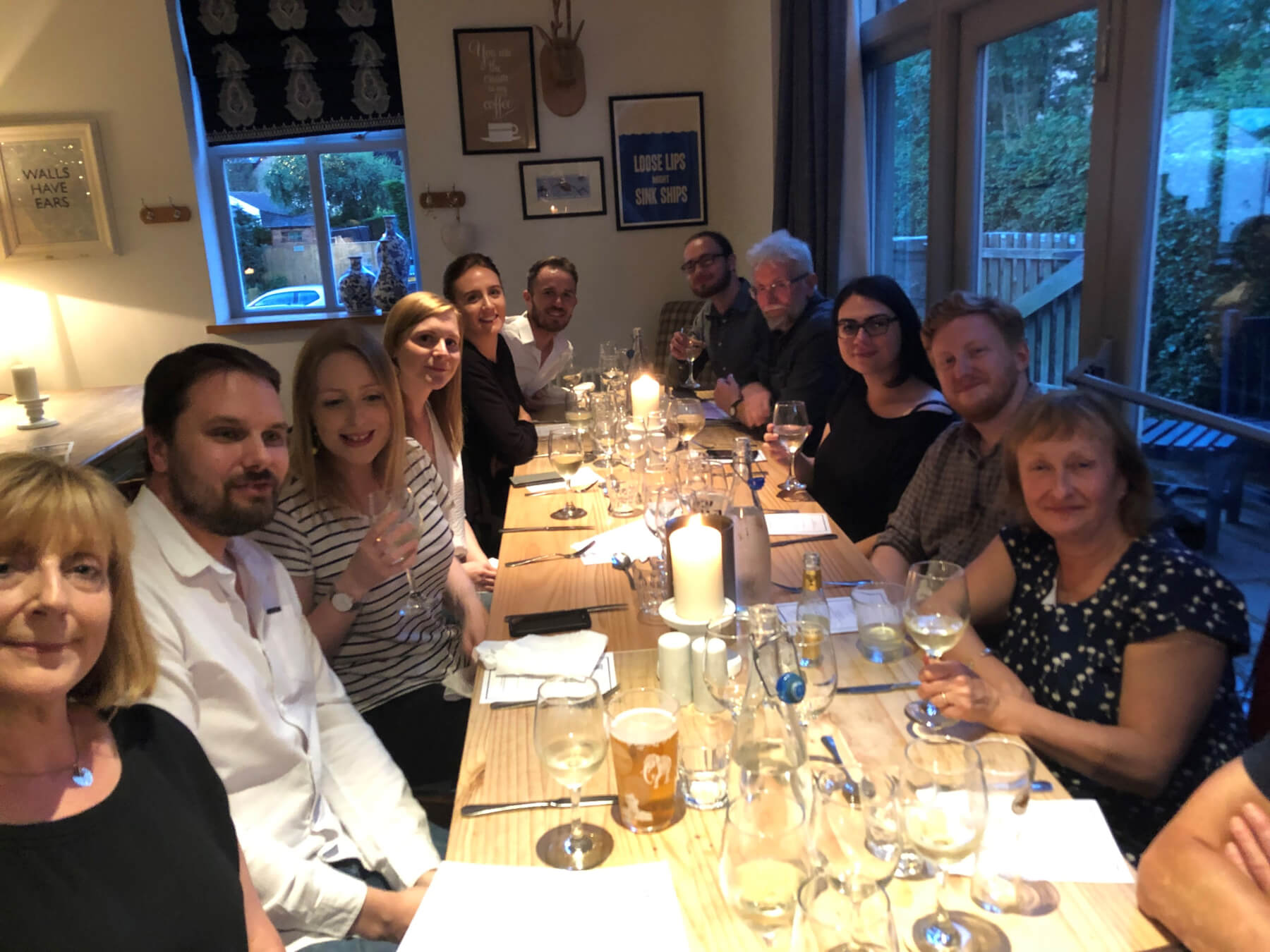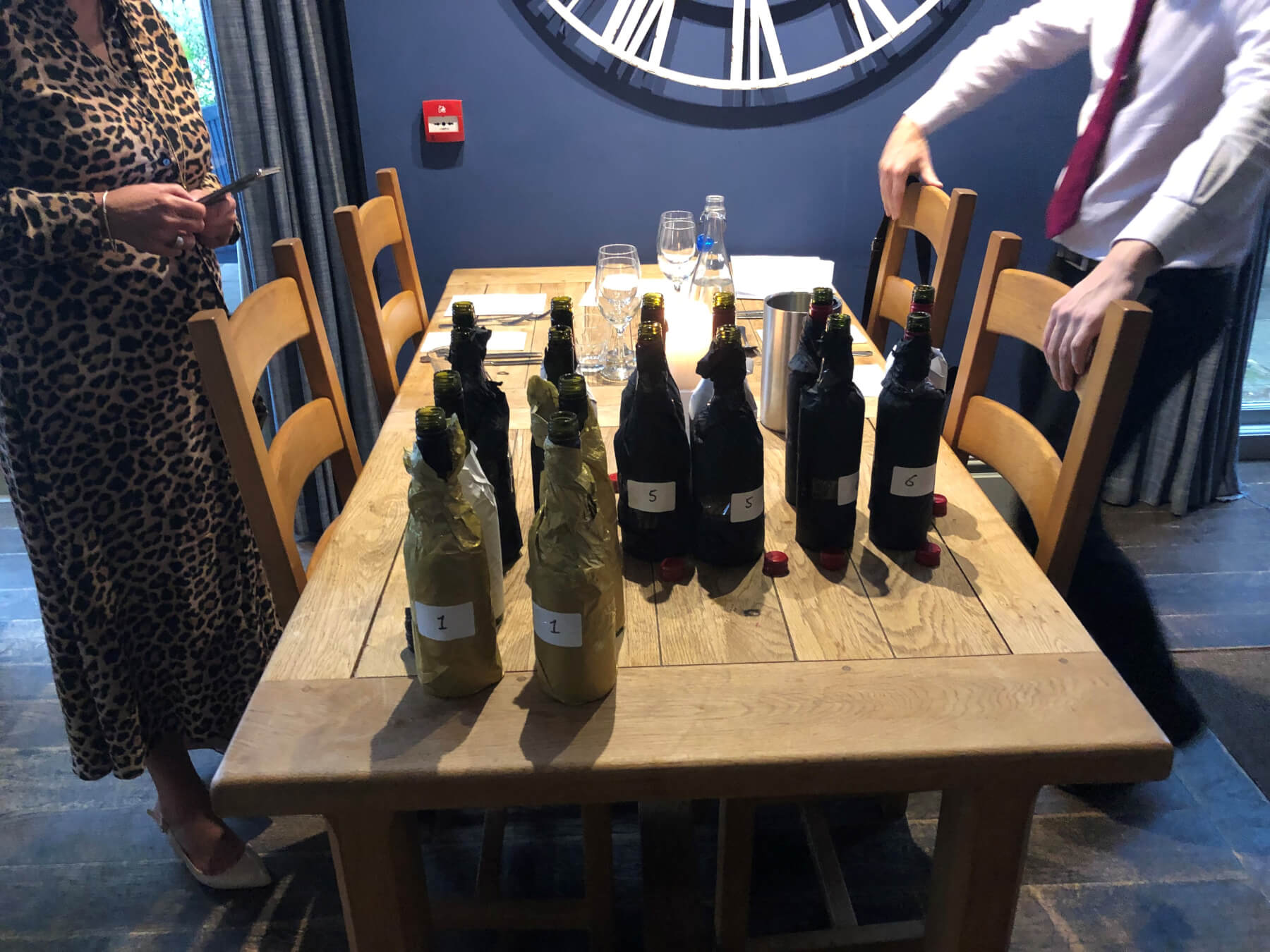 "Fantasy Wine... What is that?" you may ask. In essence it is a fun way of tasting some great wines with friends and also having the opportunity to test your wine knowledge and palate.
The event comprises of tasting 6 wines "blind" and being able to make an educated (in some cases tipsy!) guess on each ones grape varietal, country of origin and relevant tasting notes. All bottles are wrapped to disguise their contents and then teams taste one at a time. They are then asked to fill in their answers on a sheet that we provide. I normally pick 3 whites and 3 reds (rosé can be used too) and all must be of a single varietal.
Once all six wines have been tasted and answers given (it's not as hard as you might think as participants are given 3 choices in each category. Makes me think of my exams at school but more fun as alcohol is involved!). I then mark the papers and before revealing the winning team, talk a bit about food matching and the provenance of each wine.
So what where the wines that we tasted and which dishes accompanied them?
I started off with a classic Marlborough Sauvignon (Kuraka by Pask Wineries), a great partner of fish and went down well with the starter of Smoked Salmon, Avocado, Piquillo Pepper & Marscapone Roulade served with a Crevette and Salsa Cruda. Luckily I got to try some of this dish and it was amazing.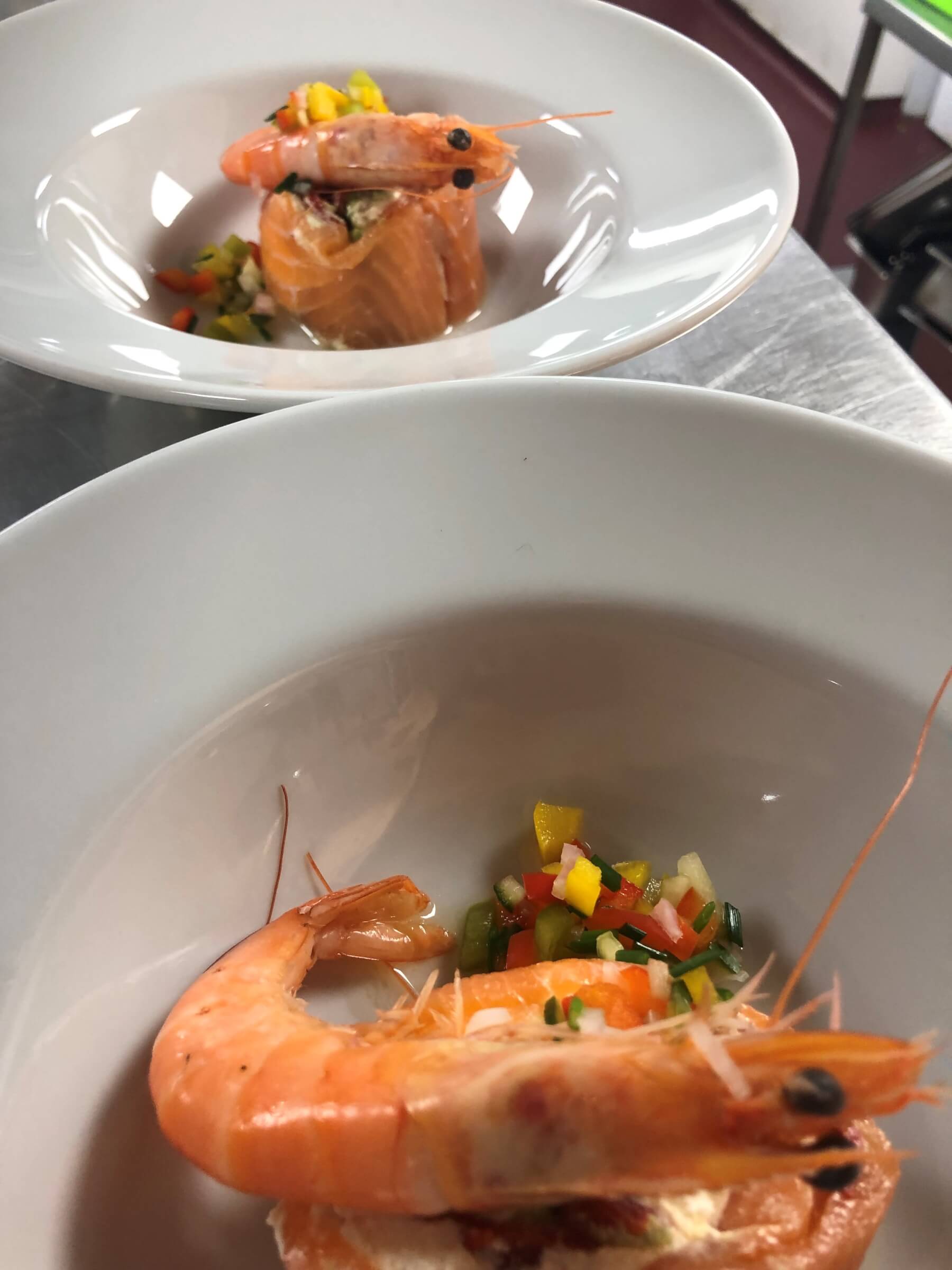 Next was a superb Albarino by Bodegas Aquitania. This is one of my favourite grapes as its minerality and citrus notes combine to produce what I regard as one of the best Spanish wines. Produced in Rias Baixas (North-Western Spain), you really must give it a go and again it paired magnificently with the dish.
Finishing of the whites was a very misunderstood and often overlooked grape... Gewurtztraminer, produced by our friends, Dopff & Irion, who are based in the majestic village of Riquewihr in Alsace (if you ever get a chance to visit please do – great wines & food). Now this is a grape that is so food friendly and if ever you are looking for a wine to go with your Friday night curry or Thai this is the one - lychee, mango and floral aromas with a delicate spice.
Moving on to the reds...
Tommy the wonderful chef at The Wheatley had decided to serve a Toulouse Sausage, French black pudding (Boudin Noir), Dauphinoise fritter, Tenderstem Broccoli and a Roasted Apple Jus. Well I have never tried this type of sausage and wow it was good! I've even got Jonathan (the manager) to order me some for when I next visit. Judging by the plethora of empty plates I think everyone else enjoyed it as much as I did!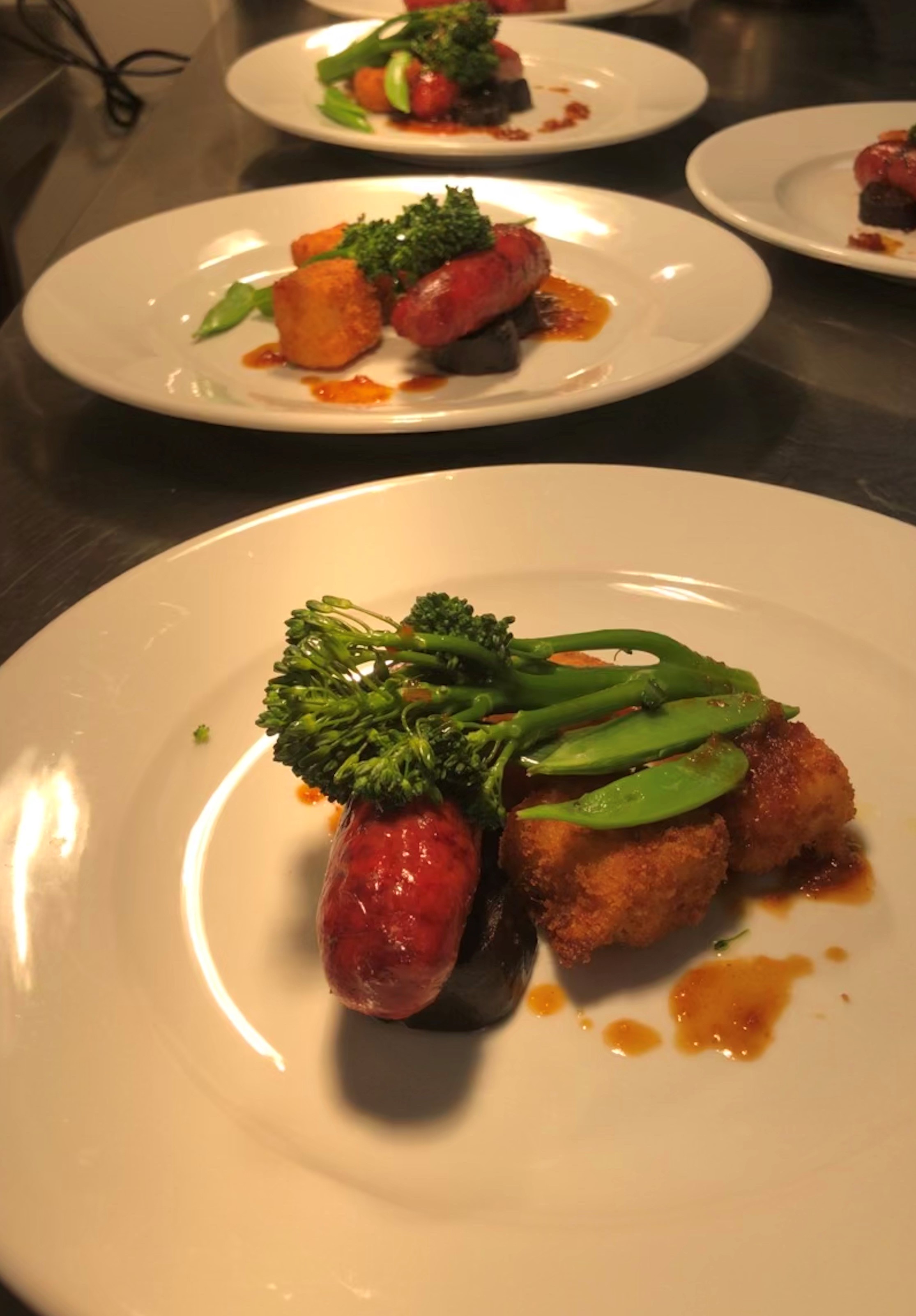 Anyway back to the wines... we started off with another Kiwi. This time a Pinot Noir by Kuki, again from Marlborough. Now I haven't had this for a while suffice to say I will be getting some for myself soon as it was wonderful! It's lovely... cherry and bramble fruit, so supple and full of mouth-watering length.
Next we moved on to a Nero d'Avola by Rupe Secca, produced by Stefano Girelli & The Wine People in Sicily. This showed why it is seen as THE red grape of the region. Really intense and with a rich smoothness that wows the palate.
Lastly Las Pampas Malbec by Santa Julia produced in Mendoza, Argentina. Well when choosing the wines it is important that when doing this format you taste light to heavy and this certainly worked. Damson spice and tobacco notes abound and finished off the tasting quite nicely.
After the wines Tommy served a lovely Peach Melba Crème Brulee... again empty bowls were the order of the day!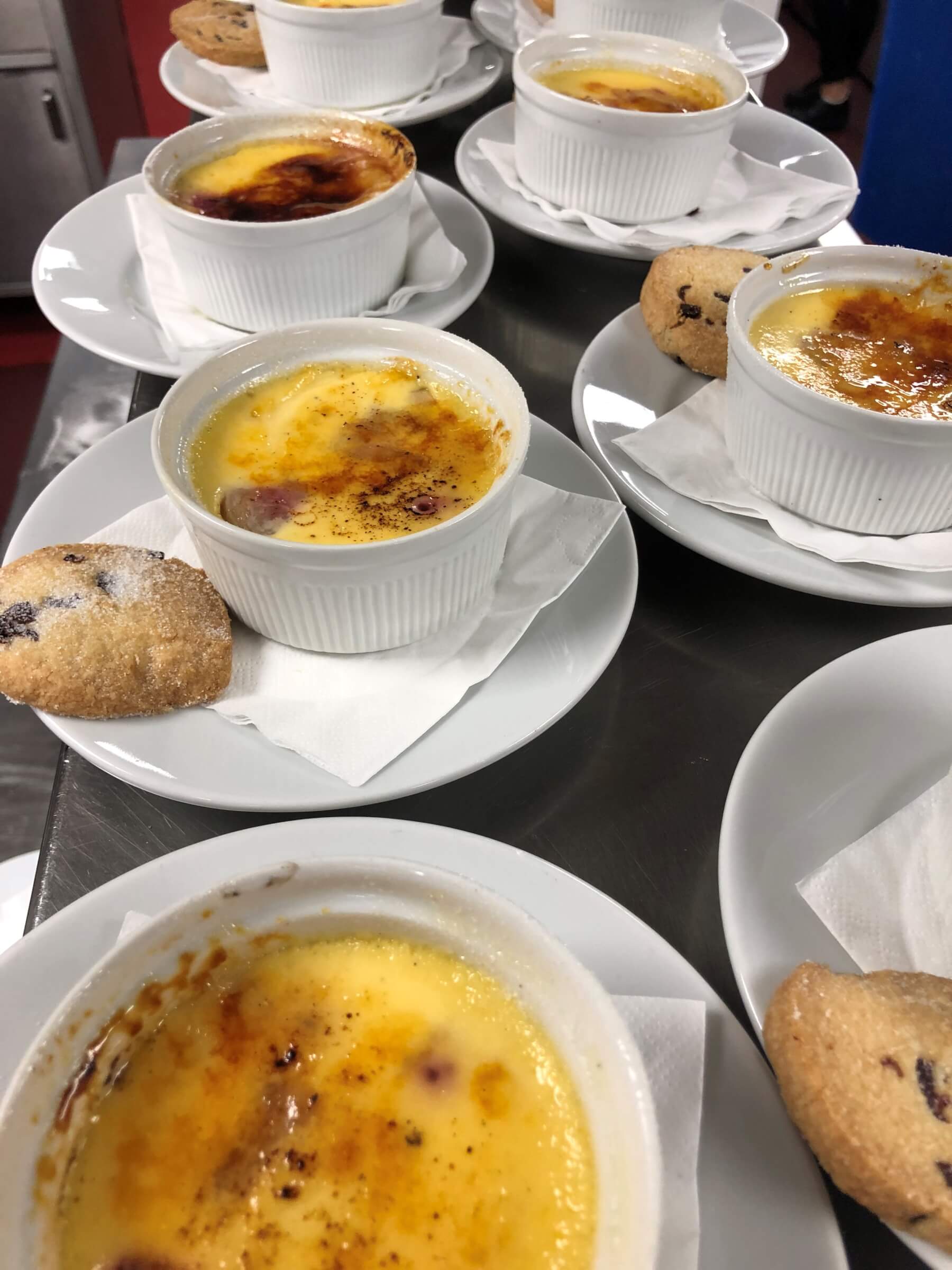 The winning team received a bottle of our Gardet Brut Tradition. This is one of the best kept secrets of Champagne... a small family owned house that continually wins awards - 90/100 points from Wine Spectator and a Gold Medal from Decanter World Wine Awards and shows amazing value for money.
Judging by the very welcome round of applause at the end of the evening I think that everyone had a great time with amazing food and some very tasty wines.
A big thank you to Jonathan, Matt, Tommy and the rest of team at The Wheatley- a lovely venue and lovely people!

Back to blog