A guide to all things Chateauneuf-du-Pape by Rak Jain, Regional Account Manager:
History
This quite fabled region's origins can be traced back to 1309 when the Pope moved to Avignon. The move itself was due to issues between the King of France and the Papacy. In fact, 8 different Popes served in Avignon as the Papacy remained in Chateauneuf-du-Pape until 1378. The name translates into "The Pope's New Castle". The wine became the first French appellation controlee wine in 1936.
Well enough of the history – what actually does the wine itself comprise of? There are 13 different gapes that are permitted to be used in Chateauneuf-du-Pape, each contributing its characteristics to elements of colour, structure, fragrance, freshness and longevity.
The Grapes
The varieties are Grenache, Syrah, Mouvedre, Cinsault, Clairette, Rousanne, Picpoul, as well as grapes that I must admit that I've never heard of, which comprise of Vaccarèse, Bourboulenc, Counoise, Muscardin Picardan and Terret Noir. Now, not all of these grapes are used and some are used in the lesser known (but well worth a try!) Chateauneuf-du-Pape White. In fact, we stock a superb white, produced by the Brunier family (more about this iconic producer a little later) - the 2016 Chateauneuf-du-Pape Blanc which is a blend of Clairette, Grenache Blanc, Rousanne and Bourboulenc – superb balance, freshness and floral aromas.
The Terroir
These diverse varieties came from careful selection by generations of winemakers who give priority to quality. As we know, soil type and climate play such an important part in the production of quality wine. It tests the skills of every winemaker in choosing the appropriate varietals to plant. The sandy soils often produce elegant supple wines. To the east, in the areas of Courthezon and Bedarrides and in the southern part of the appellation, the soils have more sand, gravel, marl, clay and limestone in the terroir. Grenache Noir, the main grape variety, and the terroir of Chateauneuf-du-Pape are a perfect marriage because of the region's meagre fry soils, hot summers with severe, long periods of drought, and mistral (the famous strong, cold north-westerly wind) which helps protect against vine diseases. Grenache contributes warmth and strength and typically display a wide spectrum of flavours, whilst varietals such as Syrah, Cinsault and Mourvèdre provide balance.
The Growers
It is important to remember that, as with most things in this life, you get what you pay for. There are many Chateauneuf-du-Pape's on the market and the producer is key. House of Townend have had a great relationship with one of the area's finest producers for over 40 years, Domaine du Vieux Télégraphe. Our history with the Brunier family dates back to the time that our late Chairman, John E. Townend, first dealt with this great grower and in fact our current Managing Director, John Charles Townend, spent some time at the winery as a fresh faced 18 year old where I am sure he learnt much of the knowledge and skills that it takes to run one of the UK's leading independent wine merchants.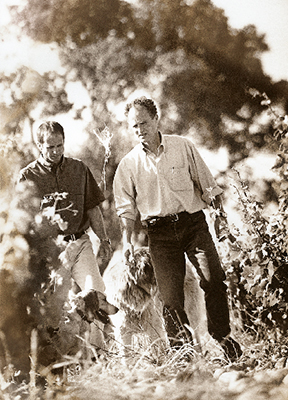 Image credit: http://www.vieux-telegraphe.fr/en
The family-run Brunier domaine encompasses around 70 ha across the windswept, arid and desolate Le Crau plateau and their wines are arguably the top wines from the whole appellation. Domaine du Vieux Télégraphe is one of the most renowned estates of the Southern Rhône. The large domaine has about 45 hectares of red grape vines planted, with an average age of around 55 years. Blessed with one of the finest locations in the area, the particularly hot microclimate is such that the Brunier Family, owners of the estate for almost a century, are able to harvest as much as a week ahead of their neighbours
Their selection of wines include Télégramme 2015 - made from younger vines (20 years old) this Châteauneuf has the pepperiness and depth and warmth that this appellation is famed for, but Télégramme gives that and more - rich and smoky with layers of red berries and coffee, 80% Grenache, 10% Syrah, 6% Mourvèdre, 4% Cinsault. Also the Vieux Telegraphe 2015... a deep, brooding and tightly knit wine, concentrated and rich with classic herb and garrigue characters which add further complexity. The structure is firm and the tannins are deliciously ripe. A beautiful and complex Chateauneuf-du-Pape from an outstanding vintage. Because of our close relationship we are able to purchase good allocations every year and this enables to offer these wines "En Primeur" on a regular basis. All wines produced are vegan.
Regarding food matching, you really need to be going for most red meats and also mature cheese... the stinkier the better (cheese not meat!)
We also buy wines from the equally iconic Château de Beaucastel. This 131ha domaine is one of the most important in the appellation and was one of the first to practise organic viticulture – no herbicides, insecticides or any other chemical. Château de Beaucastel is also famed for using all 13 permitted grape varieties in its final blend. Yields are low at 30hl/ha from vines that average 50 years old. Stunning and award winning wines with vintages such as the 2012 remarked upon by critics such as Jancis Robinson (18/20) and Wine Advocate (96/100).
Chateauneuf-du-Pape is all about the quality of the growers and their skill as winemakers. It is a style of wine that needs to be given a bit of thought and indeed reverence!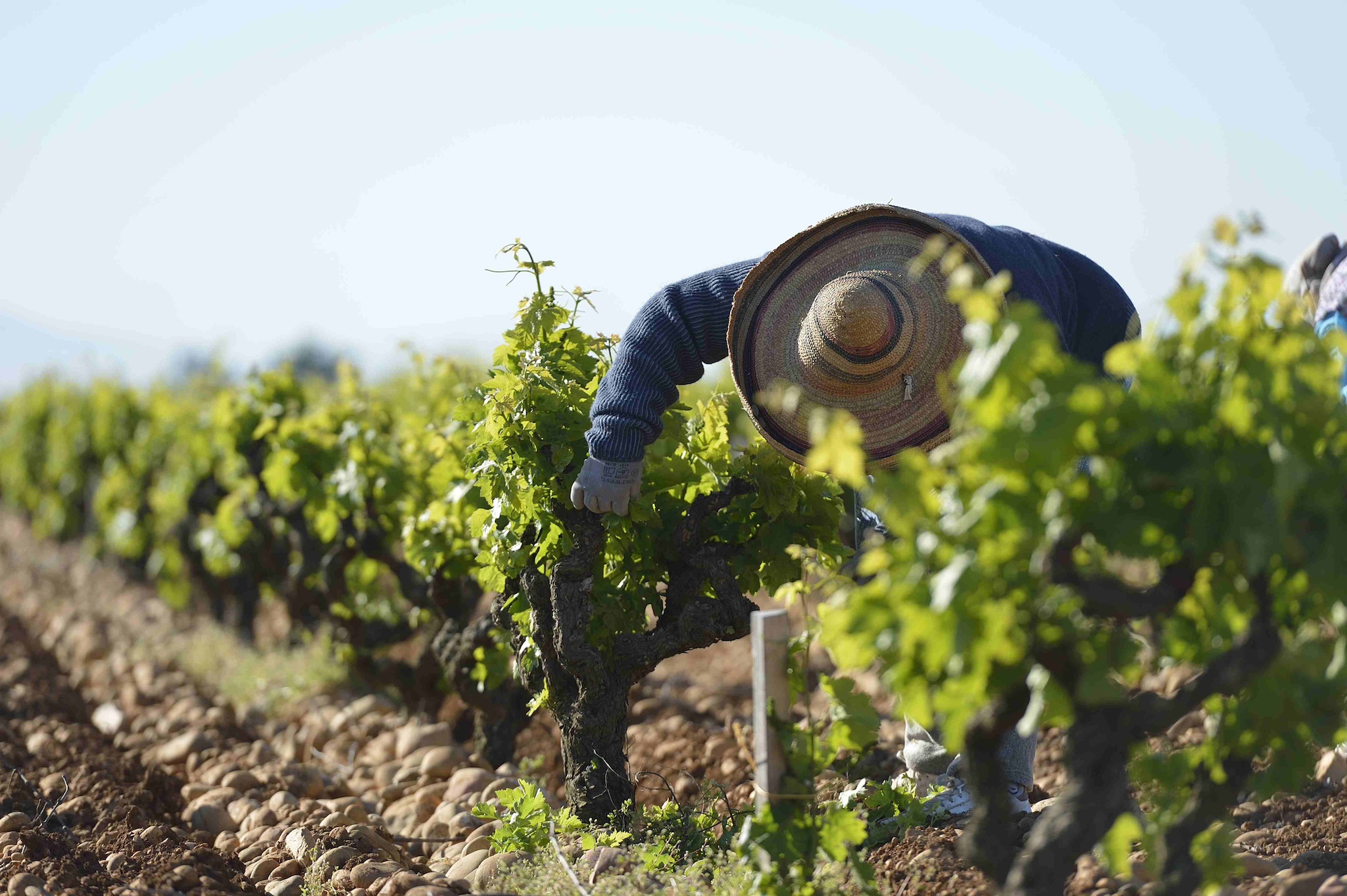 Image credit: http://www.beaucastel.com/en/

Back to blog