Now the festive season is officially in full swing, it is time to embrace a few delicious drinks to warm you up on a cold winter's day. Invite your friends over, light the fire, pour a winter cocktail and relax! Regional Account Manager, Sandy Potts, has put together her favourite winter cocktails recipes below. Enjoy!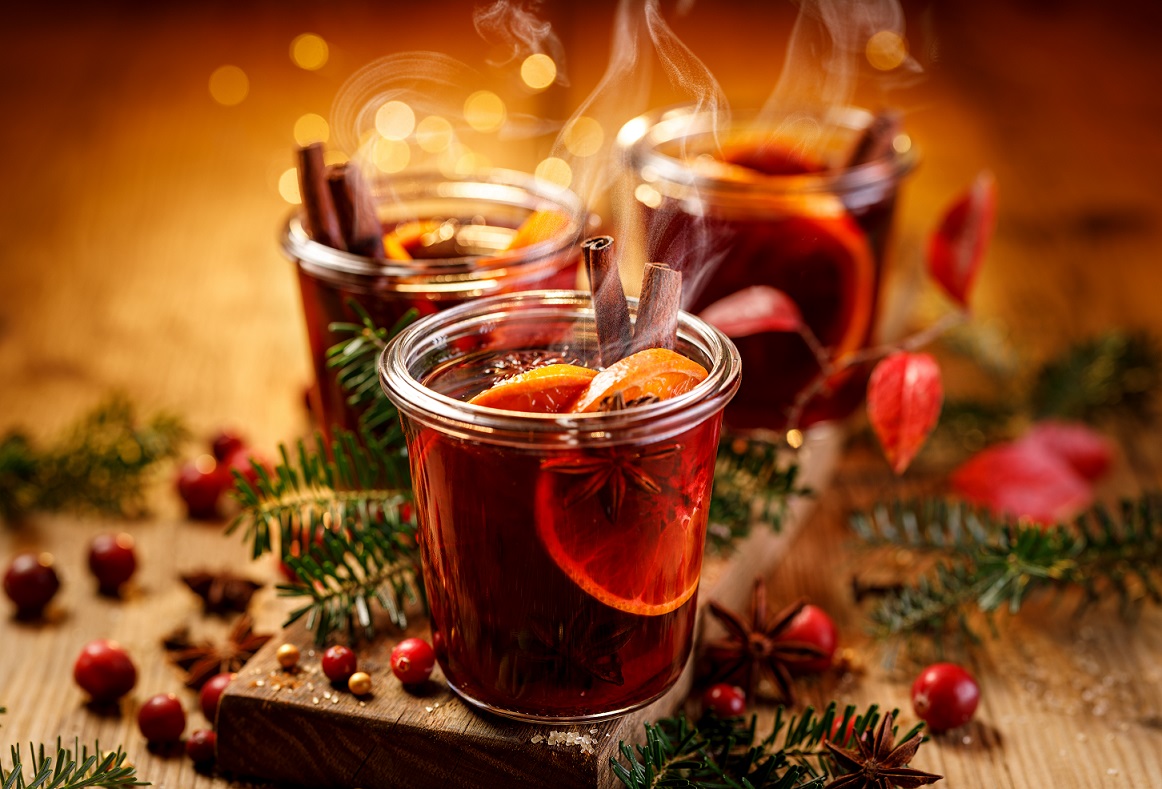 Winter Cocktails for Gin Lovers
Hot Gin Punch
If it is your turn to host all of the relatives this Christmas, this Gin Punch is the perfect solution. Either make from scratch, or get ahead and mix a large batch of it in advance and pop it in the freezer. Simply defrost on the hob to defrost. Serve in a large punch bowl to add a bit of drama!
Method:
Add all of the ingredients into a pan and place on a low heat until there is a light simmer.
Strain in to a tea/coffee cup.
Garnish with a cinnamon stick and star anise.

Gin Buck
Method:
Combine all ingredients in a highball filled with cubed ice. Lightly stir and serve.
Garnish with 3 thinly sliced rounds of cucumber and a lemon twist.

Gin and Ginger Negroni
Method:
Put all of the ingredients in a tall glass with lots of ice, stir and serve with an orange twist.

Hot Spiced Gin Punch
Method:
Pour all of the ingredients (apart from the Gin) into a pan and simmer for 5 minutes.
Take off the heat and add the Gin.
Strain and serve in latte glasses with apple slices on a cocktail stick to garnish.

Rum Based Winter Cocktails

Warm Rum Punch
A warming Rum Punch that you can make in any quantity, so it easily adapts when those unexpected Christmas guests drop in.
It's a good idea to have this pre-prepared, go for a long walk on a crisp cold day and then come back, simply add hot water and your Rum Punch is ready to go.
Method:
Add all of the ingredients (except the Cinnamon sticks) to a small warmed jug and top up with warm water, to taste.
Pour into warm glass tumblers and provide cinnamon sticks for your guests to stir their drinks.
The Ultimate Winter Warmer - Mulled Wine
You can't beat a glass of Warm Mulled wine on a winter's day – it always reminds me of Christmas Markets or a hard days skiing… where does it take you?
Winter Warmer Mulled Wine – already seasoned and ready to go.
Just heat up in a pan or even gently microwave (if it's just one glass!) and serve with a cinnamon stick or apples and oranges to garnish.

Back to blog