Rioja Vega represent one of the longest standing relationships that we have with any of our producers. We have now been working together for over 20 years and found their values are almost identical to our own. They consistently deliver a superb range of wines that offer exceptional value for money, from everyday drinking wines through to Gran Reservas. They continue to support our events, and last week Luis Marculeta hosted a Wine Dinner at The Wheatley Arms, alongside Rak Jain. Here is Rak's account of the dinner.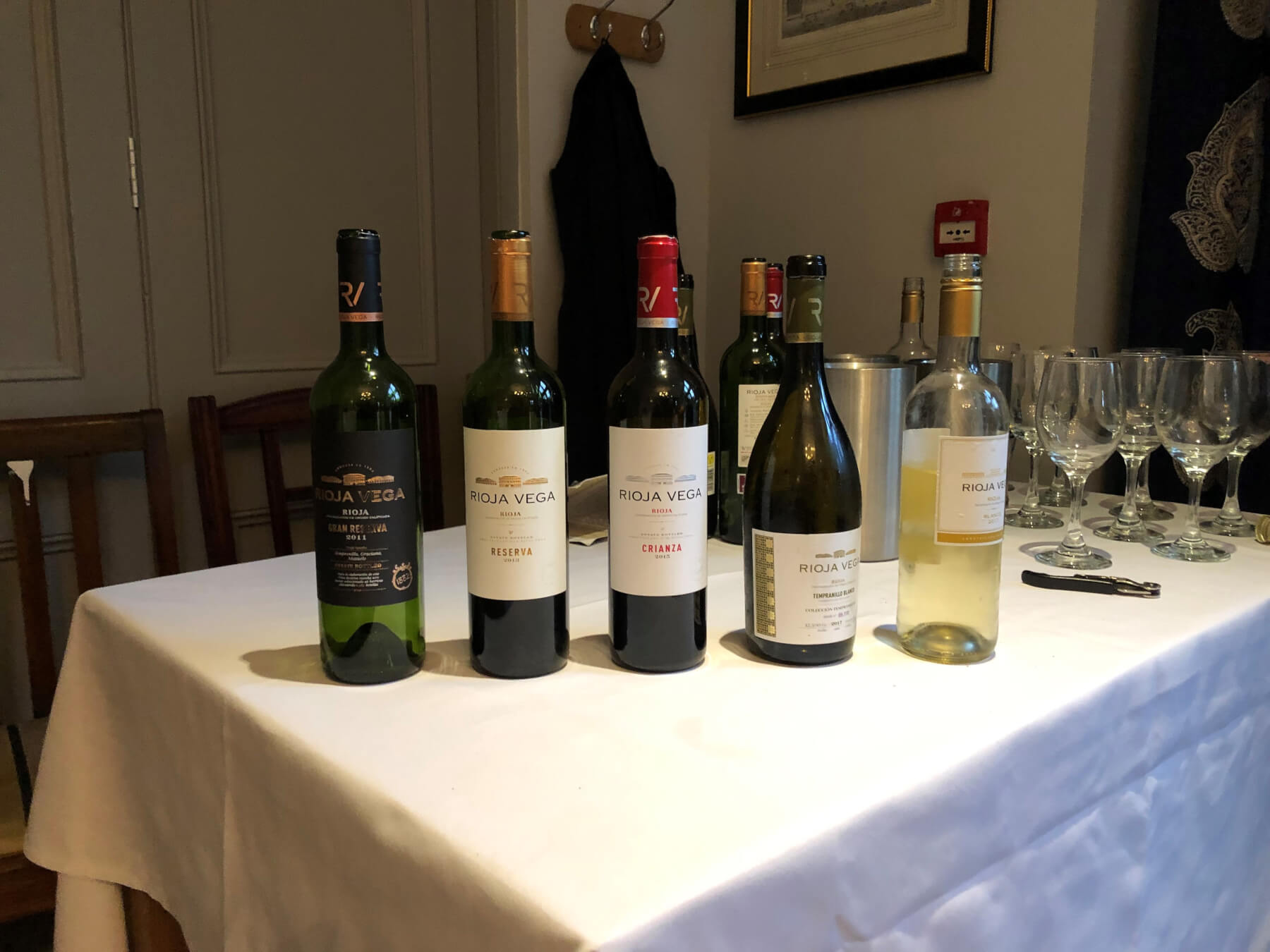 It is always great to host a Wine Dinner with a great producer! We held an event at The Wheatley Arms (part of Individual Inns) in Ben Rhydding, Ilkley, alongside our favourite Rioja producer - Rioja Vega.
Luis Marculeta had travelled over from Logroño in Rioja to help host the event. It never ceases to amaze me how peoples perception of Rioja wines vary so much. When choosing wines from this most famous of regions, the key is always the quality of the producer and boy do Vega deliver time after time!
We have dealt with Rioja Vega (one of the oldest wineries in the region established in 1882, and being one of only four wineries allowed to use the word 'Rioja' in their name) for over 20 years and are very proud to hold this long standing relationship.
On to the evening! We had decided to serve the Rioja Vega Blanco as an aperitif and this went down extremely well with its freshness and acidity getting the juices flowing for what was to follow.
Jonathan and the team at The Wheatley Arms served an amazing Seared Yellow Fin Tuna (cooked perfectly with a bit of pink might I add) with avocado and salsa - we paired this with wonderfully different Tempranillo Blanco. This was a wine discovered by accident when someone at the winery discovered white skinned Tempranillo grapes amongst some red and upon investigation realised that it was a mutation that they could grow! Really do try this wine as it is a hidden gem and something different. The match was perfect and judging by Luis's empty plate and glass I think that he agreed!
Onto the main... Lamb Tagine, Moroccan cous cous and a broccoli fritter. Why not a Spanish dish you may ask... but thinking slightly outside the proverbial box is sometimes a bit more exciting. We gave the customers a real treat with this by doing a vertical tasting of the Crianza, Reserva and Gran Reserva. The difference between these wines is the amount of oak and bottle ageing - 12 months in oak and at least 6 months in bottle, 2 years in oak and at least 12 months in bottle and, 2 years in oak and at least 3 years in bottle respectively. It was great to see that there was a varied reaction to which was the favourite wine with all 3 being voted for by the diners. A testament to the fact that we all have different palates – life would be boring if we all liked the same things!
I went with the Reserva myself – however Rioja is THE perfect match for Lamb so if you are planning a leg of lamb this Sunday give it a go.
On to pudding! A delightful lemon posset with pickled blackberries. Now the region of Rioja doesn't really do dessert wine so we went next door to Navarra using wine from Vega's other winery, Principe de Viana and a wonderful Late Harvest Chardonnay. I tend to bang on about the fact that I don't like a dessert wine that is too sweet and sticky with a sweet pudding as I find it a bit of an overkill. The touch of acidity on the finish of this little star married perfectly well and finished off the evening on a great note.
A big thanks to Luis of Rioja Vega and also to Jonathan, Matt & The Team at The Wheatley for such an enjoyable evening!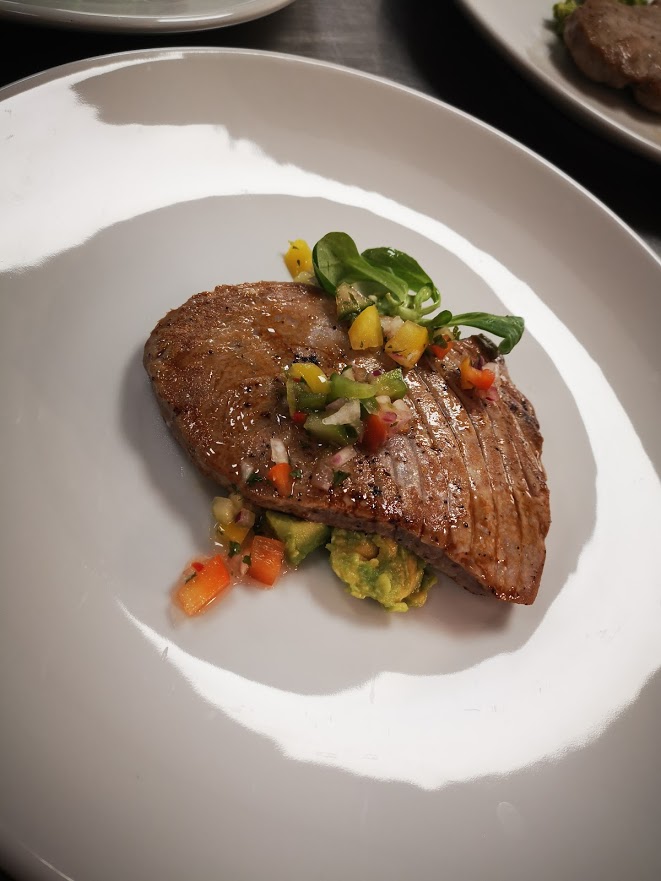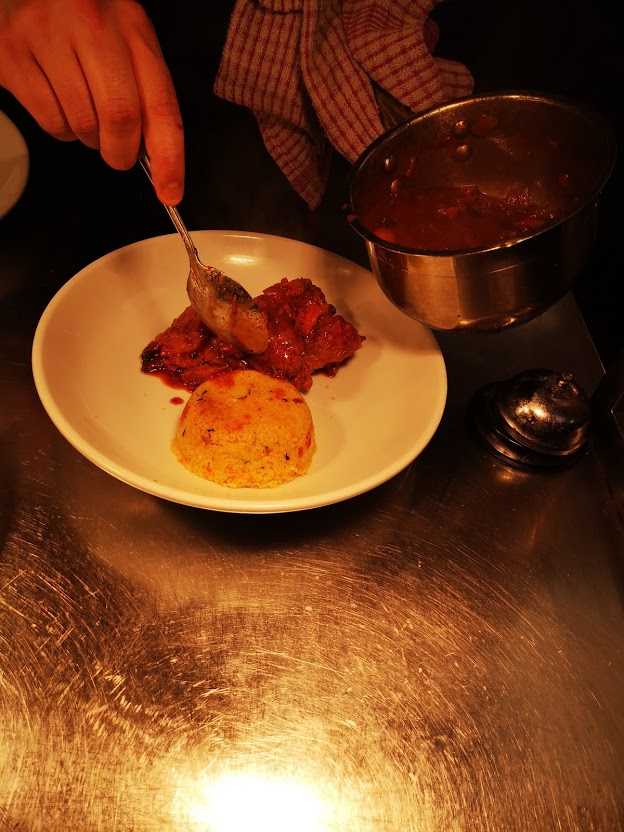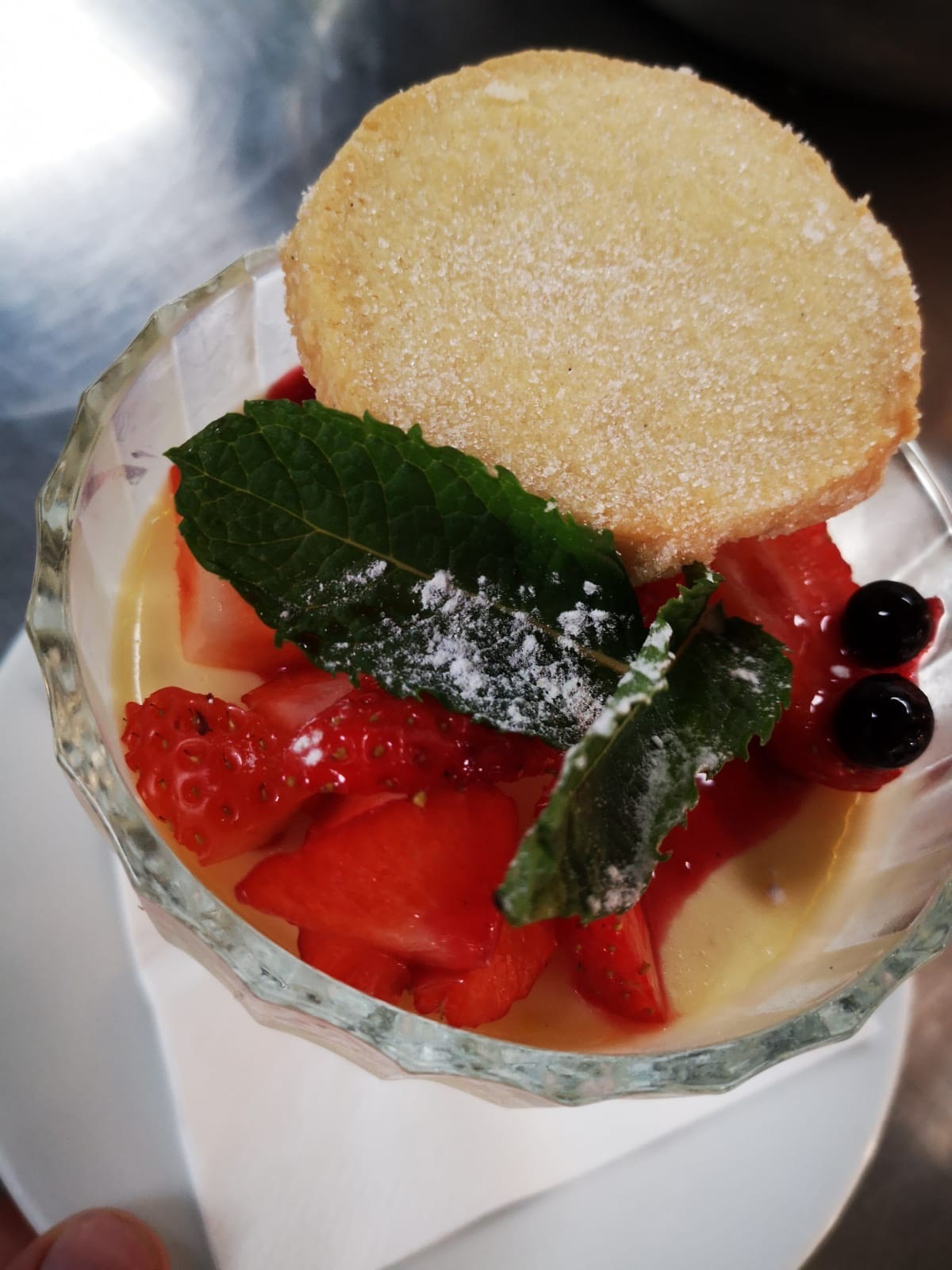 Back to blog