En Primeur is a way of buying wines before they have been released and in most cases are still in barrel. The prices stated are 'pre-release' prices per case, for wines to be shipped directly from the Chateau or Domaine to our cellars in Melton.
Many of the finest wines produced in France are highly sought after and the demand worldwide for such wines far outstrips supply. Indeed the quantities produced are often miniscule, sometimes only a few barrels of certain wines. By the time these wines are ready to drink, they are almost impossible to find and even when they become available they can demand extraordinarily high prices. The traditional wine merchant goes some way to solving this problem by buying wines En Primeur, when the wine is still in barrel and yet to finish the production process. It is a way of buying that the House of Townend has followed for many years.
Each year we visit the regions of Bordeaux, Burgundy and the Rhône to assess the new vintage. Our buying team visits long established suppliers as well as potential new sources to taste the wines whilst they are still in barrel. Once our judgements have been made we confirm our requirements. The wines that we buy remain in barrel until the maturation time is complete and the wines ready for bottling. Over the years, we have built up longstanding relationships and friendships with producers, which ensures that we have access to the top wines at the most advantageous prices.
Following our buying trips, we produce an En Primeur offer which enables our customers to buy their wines for the future. In essence it is "investing in the future". When the wine is ready we ship the consignments into our bonded warehouse in Melton where they can be stored in perfect temperature controlled conditions or, if you so wish, can be removed from our bond to put into your own cellar.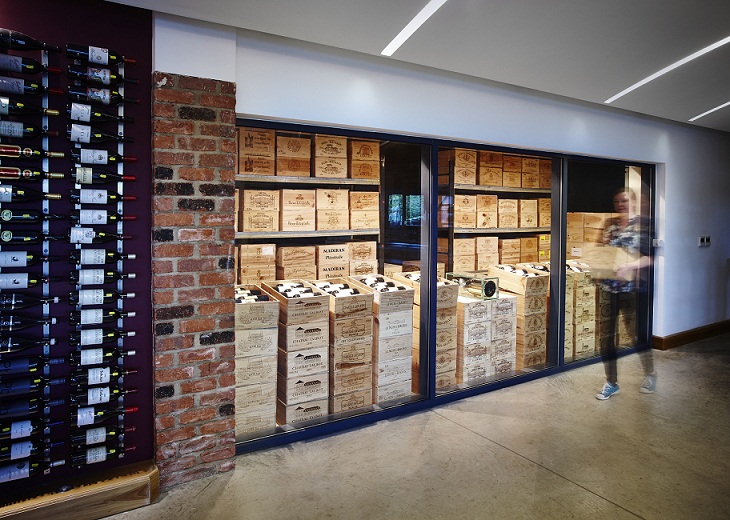 WHY WOULD I BUY WINE EN PRIMEUR?
• To buy at preferential prices
Take advantage of special 'pre-release' prices. By committing to stock early, House of Townend is guaranteed a low 'release' price that we pass on to you. By buying En Primeur you have the opportunity to get the best possible prices on the pick of the vintage.
• To secure limited parcels
The very nature of fine wine means that the majority of wines in our En Primeur selection are only available in very limited quantities. Therefore, many of them sell out before they are released and buying En Primeur is the only way to secure your case.
• Simply for enjoyment
Most of our customers buy wines En Primeur to build up a cellar of interesting wines. With prices starting at just £72 a case, buying En Primeur isn't limited to fine wine but is an affordable and easy way to buy exciting pre-release wines at all price levels.

IS IT COMPLICATED?
No, let us do the work!
Many people fear that the process of buying wine En Primeur is complicated and therefore shy away, thereby missing out on the benefits. When you buy your wine you are simply paying for the case of wine (in bond). The duty and VAT is only payable when you withdraw it from in bond to drink.

IS MY MONEY/WINE SAFE?
It is vital to buy your En Primeur wines from a reputable wine merchant. You may have read about wine merchant scams in the press over the years. House of Townend was established in 1906 by the Grandfather of John Charles Townend. We pride ourselves on our integrity and trust that has been built over many years. Feel free to come and visit your wines whenever you wish!

WHEN DO I ACTUALLY GET THE WINE?
Usually the wines are available in spring two years after the offer, although it can be much sooner for white wines and the wines of Burgundy. Each year we will advise you which wines are ready for drinking but please feel free to request an update on your cellar at any time.
When the wine arrives you can take one of the following options;
1. Take delivery of your wine. You will need to pay the duty at its current rate (currently £25.98 per case 12x75cl) and the VAT.
2. Leave your wine in our temperature controlled, under bond store in Melton at a charge of 15p per case per week which also covers insurance of your wine.
THE GREATEST ENJOYMENT?
....is when you taste the wine for the first time. You decided to buy it when it was a baby in the barrel, now enjoy the moment of reflecting on the wine's journey to that first sip!

Click here to view our En Primeur wines.

For more information about our En Primeur wines please call 01482 638888 or email sales@houseoftownend.co.uk

Back to blog