Burgundy is the most fascinating wine producing region in the world.
It provides the wine enthusiast with the greatest of highs and the lowest of lows. Each vineyard, be they Villages, Premier Cru or Grand Cru is in the ownership of many different growers, each with their own winemaking style, often handed down from generation to generation. One of the most famous of all Grand Crus, the Clos du Vougeot, is currently in the hands of approximately
78 proprietors, not all of whom make their own wine.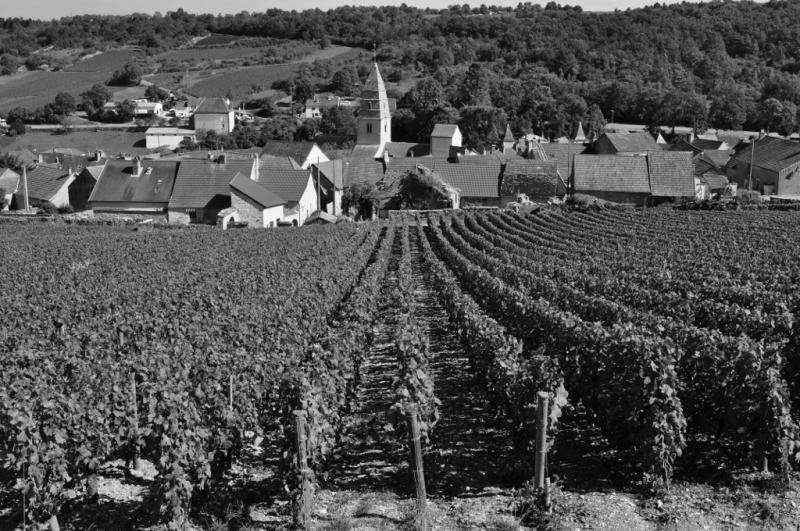 Domaine Hubert Lamy
Purchasing Burgundy is very different from that of Bordeaux, where each Château produces the same wine made by the same winemaker or winemaking team. In Burgundy, following the growers is the primary rule. The top growers produce wine that can be truly sensational; subtle, complex, elegant, yet with restrained power – all great characteristics of the very temperamental Pinot Noir grape. However, there is a multitude of growers who trade on the famous names of the vineyards, in which they are fortunate to have inherited a few rows of vines. They demand ridiculous prices for wines that are simply not up to the mark.
The age old saying "a good bottle of Burgundy costs at least £100" is still very true today – you have to take into account the amount you have wasted on poor to mediocre wine before you find the truly sensational, (bear in mind this saying was introduced when £100 was worth a lot more than it is today).
Selection is the key word when purchasing Burgundy. At the end of each year we spend a week in the region assessing the wines of the previous vintage, many often still in barrel, to decide which wines we are going to buy. A year never goes by without major disappointments and, fortunately, unexpected surprises.
Many UK wine merchants rely too heavily on 'En Primeur' sales for their annual turnover. Our business is primarily in the supply of wine to the hotel and restaurant trade, along with our much valued, private customers. En Primeur is often seen as a way of investing money to make money and, it is true that good returns have been made from investing in wine in the past. It can be free of CGT if you sell your wine in the future, which is always nice.
Our view of En Primeur is slightly different in that we see the primary reason as being that of securing your supply of highly sought after wines at the lowest possible price. The wine can be stored in our bonded warehouse in Melton, or you can store it in your own cellar when it arrives in the UK. When a wine is ready for drinking it is often hard to find on the open market and you end up paying a hefty price for it. Buying En Primeur solves that problem and, more importantly, you are fully convinced of the wine's provenance. Buying Burgundy in this way is ideal. It is easier to find top Bordeaux Châteaux on the market five to ten years after release, than small Burgundian domaines, where so little wine is actually produced in the first place. Also Burgundy, and particularly the wines of Chablis and the Mâconnais, are ready for drinking very early, so your money is not tied up for too long.
Click here for more information on our En Primeur service.
Click here to view our Burgundy En Primeur wines.

Back to blog