At House of Townend, one of the questions that we are continuously asked is "when should I drink this wine?"
People have a tendency to squirrel wines away. They get bought a special bottle for a birthday or an anniversary and then feel they can't drink it unless they have a special occasion or reason to drink it. The danger is you end up with something that started out special, 10 years pass without it being drunk and it's past its best.

So is there a fool proof method to know when to drink certain wine types?
Unfortunately not, but Stuart, our Head of Private Sales, has tried to give you some indication of what you can expect from certain wine styles.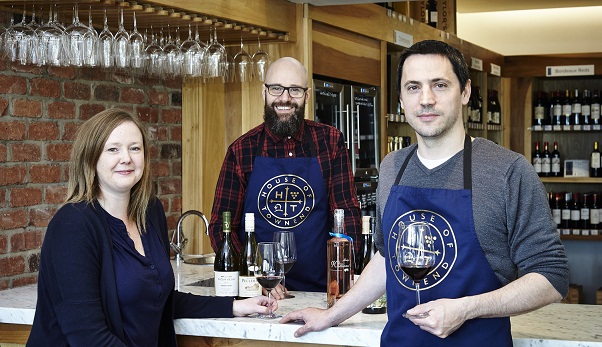 Champagne
Champagne has long been the saviour of many birthday, party or Christmas gifts. People tend to buy the big brands, the likes of Veuve Clicquot and Moet et Chandon as they are instantly recognisable. So, if you were given a bottle of Champagne how long will it last?
Champagne develops very well in the bottle, even non-vintage Champagne. Over time the flavours will develop and normally it will develop a fuller, richer almost toasty style. I am of the belief that certain Champagne's taste better with maybe a year to 18 months ageing - Pol Roger is a great example of this. Vintage Champagne is normally released 10 years after the vintage and will continue to develop and drink for a further 10 years. So if you are lucky enough to receive a Louis Roederer Cristal from 2007, you can easily drink it for at least another 10 years. In my early days in the trade I was given the chance to taste a Bollinger Non Vintage that was 31 years old. It had been found in a garage clear out. Amazingly, it wasn't off. The colour was golden yellow. The palate was rich, intense, and although it had lost some of its fizz, the flavour was still there. I wouldn't suggest leaving it as long as 31 years but if you can't find a special occasion to drink your Champagne, I would suggest ordering Fish & Chips and indulging now.
Click here view our fabulous range of Champagne.
Prosecco
For me, the only way to describe Prosecco is as a phenomenon. From relative obscurity 10 years ago it now is one of the strongest performing products in the UK wine market. The success has even seen changes to the rules of which grapes can be used in Prosecco to allow more to be produced to meet the ever-increasing demand. Prosecco is without doubt an easy win when it comes to a gift. Unlike Champagne however, Prosecco will not develop in the same way. It's designed to be drunk young; the flavour profile is light, fresh and elegant with notes of citrus, green apple & pear. Most Prosecco producers suggest drinking the wine within 12-18 months of purchase. Given its popularity and approachability I think the chances of it lasting 18 months are remote though!
Click here view our extensive range of Prosecco.
Keep your eyes peeled for part 2 of this blog post where I will explore the perfect time to drink wines from Bordeaux and Argentina.

If you have a question about the drinking age of a specific wine then we would love to hear from you. Get in touch via our contact form or tweet us @houseoftownend!

Back to blog