There tends to be much confusion around vegan wines. How can a product that is made from grapes possibly be unsuitable for vegan and vegetarians?! The answer to this lies in the way in which wine is produced and some of the products that may be used during the fining process of winemaking. Account Manager, Phil Taylor, explains all below.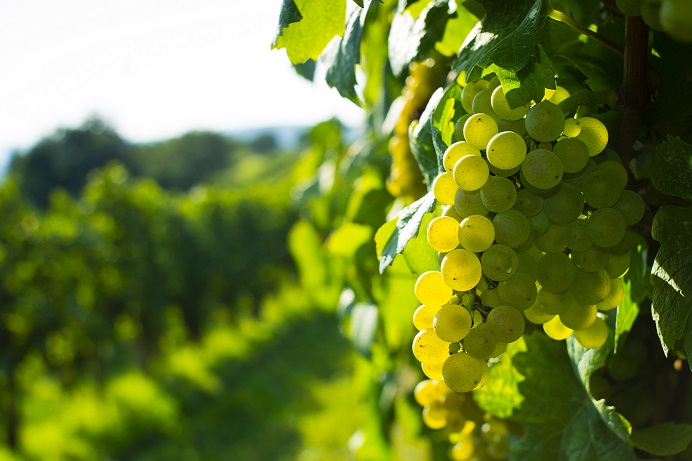 We are not actually talking that long ago when you had to inform a member of staff when making a restaurant reservation that you or a member of the party was vegetarian and vegans were practically unheard of. If you were lucky you might find out in advance what the vegetarian dish was, more often than not you got what you were given.
It was the 1990's... restaurant reservations were made by phone or in person, hotels provided accommodation, tea rooms did tea & cake, café's did coffee/tea & snacks, pubs did pub food & restaurants provided a 3 course dinner and an evening out, ladies would get dressed up and the men would always be in shirt, tie & jacket.
Traditional Chinese restaurants were still a treat, Indian restaurants did well from the post 11pm last orders kick out from the pub trade, Italian pizzeria's were just starting to get popular. Other than that, restaurants were French/English or a combination of both. A typical 3 course table d'hôte menu would be £12.95 with house wine at £6.95!
Fast forward 25 years... Supermarkets provide restaurant quality ranges of dine in food, Deliveroo's home delivery services dominates the take-out food market, Yorkshire alone has over 7000 places to eat - 76 of which are in the Good Food Guide 2020, 8 entries in the top 100 National Restaurant Awards & 5 Michelin Stars.
Is it any surprise then, with this massive growth in eating out and our hunger to consume different styles of food with ever growing options on choice, that restaurateurs are providing separate vegan menus running alongside their main menus? I was recently visiting a restaurant and I overheard a telephone conversation, "sorry madam we have our A La Carte menu and tasting menu, we have lots of vegan dishes but we don't have a separate vegan menu as such" the lady in question obviously wasn't happy with that as the conversation stopped and no booking was made.
Wine makers in the past 5 years have embraced organic, bio-dynamic & even carbon natural but nothing has been quite like the current appetite for vegan wines. So, not wanting to miss out on the vegan market wine producers have implemented Vegan friendly wine making technics.
But what makes a wine vegetarian or vegan?
The production of wine is a delicate process that includes a range of factors to obtain the desired outcome. One step in the production of wine often includes a process called fining (or "clarifying"). The fining process requires a fining agent to be suspended into the vat where it will later be filtered out of the wine. Fining agents are typically either animal, carbon or clay-based products and are used to gather proteins or sediment within the wine to adjust impurities such as colour, haziness, taste and/ or smell. Animal-based fining agents include gelatin (animal parts), isinglass (fish bones), egg whites, and casein (cow's milk). Different agents will be used based on the desired outcome of the wine. Because the fining agent is filtered back out of the wine, the labelling of these additives are not required or regulated.
What alternatives are used in vegan wine?
As an alternative to animal products, carbon bentonite (a clay mineral), and polyvinylpolypyrrolidone are the most common to be used to clarify wine to be labelled vegan. Some vintners also let the wine's sediments settle naturally, a time-consuming process.
What alternatives are used in vegetarian wine?
Casein is the main protein found in cow's milk. It makes up 80% of the proteins and is derived by first skimming milk of its fat, then a process of precipitation to separate remaining particles of the milk and in the end be left with casein proteins. Casein protein is used in both red and white wines to treat and prevent oxidation.
Egg albumen (the whites of a raw chicken egg) are also used in the clarification/fining of wines it can also help to remove excess tannins from red wines.
Below are a few recently tasted top picks for enjoying a vegan friendly glass or two this autumn! All of which are available online or from our Cellar Door shop.
White
1. Grillo, Rupe Secca, Sicily, Italy- a fantastic alternative to Pinot Grigio.
2. Rioja Vega Tempranillo Blanco, Rioja, Spain - an exclusive grape variety that is a mutation of the original red Tempranillo grape.
Red

3. Salice Salentino DOC Riserva, Paolo Leo, Puglia, Italy - kick back ideally by an open fire and drink slowly.
4. Frappato, Terre Siciliane, Feudo di Santa Tresa, Sicily, Italy - amazingly light and very different.

Back to blog