With the festive season just around the corner, what better time to explore some of our fabulous Fortified Wines! For those who haven't discovered the Fortified Wine category or perhaps you are just a little unsure as to whether to look in wine or the spirits aisle, below is a brief introduction to Fortified Wine by Regional Account Manager, Jamie Connolly.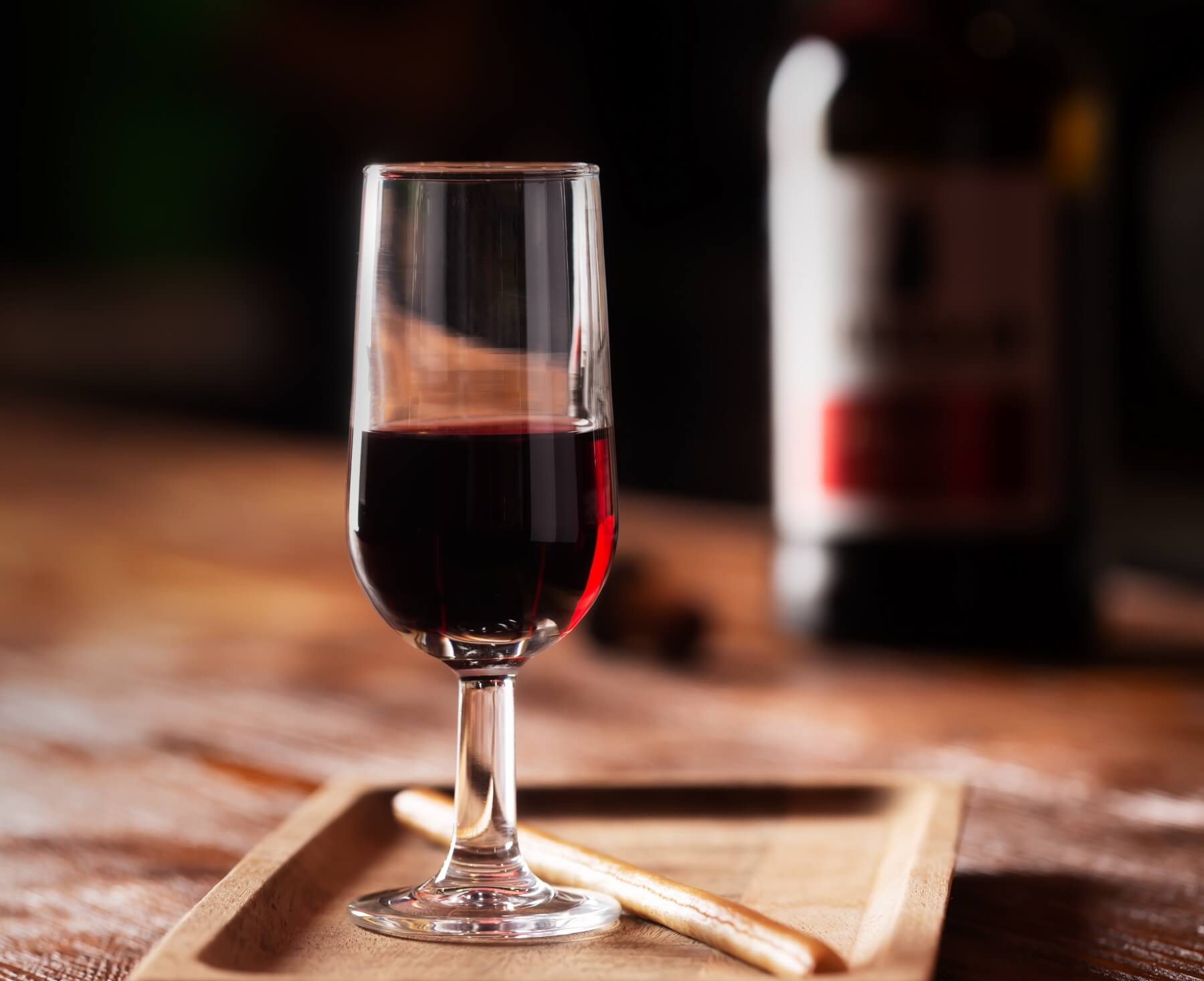 What is Fortified Wine?
Basically, Fortified Wine is wine with a little extra oomph provided by the addition of alcohol, usually in the form of a flavourless grape brandy. Wine like Port, Sherry, Madeira and Masala fall within this category. In this blog, I have focused on the most popular varieties of Fortified Wine, Port and Sherry, with a few suggestions that can be enjoyed over the upcoming Festive Period.
Port is a Portuguese Fortified Wine produced with distilled grape spirits, exclusively produced in the northern Douro Valley region of Portugal before being carried by boat down the river to be stored and aged in Vila Nova de Gaia which is on the south bank opposite the city of Porto.
As the fortification of the wine is made halfway through fermentation, to prevent all the natural sugars turning into alcohol, Port is typically a sweet red wine. However, it also comes in dry, semi-dry and white varieties. The two Ports that I will be enjoying over the festive period are from one of the only Portuguese owned Port Houses, Poças, and are an example of the huge variations that can be found in Port production...
Porto Poças White Port
This is fortified wine produced from white grapes such as Malaysia Fine, Bodega, Rigato and Viosinho, which is aged 3 to 6 years in wood, and grown in the Northern Portugal's Douro Valley. Its floral aromas and fresh, fruity taste make it a refined aperitif.
Porto Poças Vintage Port 1985
A Port only made in very exceptional years. Aged in oak barrels to mature, it is bottled without any filtration whatsoever, between the second and third year after the harvest. Vintage Ports will then mature in the bottle for many years and gradually achieve the outstanding style of a great wine.
Sherry (Spanish; Jerez) is a Fortified Wine made from white grapes grown near Jerez in Andalusia, Spain. Similar to the exclusivity enjoyed by Champagne and Port, wine made in this way can only be called Sherry if made in this region.
Made mainly from the Palomino grape, Sherry ranges from light table wine styles such as Manzanilla and Fino, to the darker heavier versions that are oxidised by ageing in barrel such as Amontillado and Olorosso. When Palomino based Sherries are blended with Pedro Ximenez or Moscatel grapes, fantastic dessert wines are produced. Sherries can be enjoyed alongside any meal but here are a couple of suggestions to impress over the festive period...
Served well chilled as an aperitif to accompany cured meats, hard cheeses or prawns in garlic:
Gutierrez Colosia Fino Puerto
A pale golden fino Sherry from Gutierrez Colosia, the Fino del Puerto is aged for at least three years under floor producing a crisp and dry wine with a hint of almond to the nose.
Herederos de Argueso Las Mesallas Manzanilla
This bone-dry Manzanilla ('little apple') only comes from the Sanlucar de Barrameda area. A refreshing sSerry for everyday drinking - best served chilled!
With the traditional Christmas Turkey an Amontillado or with a 5 bird roast a rich Olorosso matches well with the game birds:
Gutierrez Colosia Amontillado del Puerto
A classic Amontillado that shows all of the characteristics of an old wine. If you like your Sherry to be rich, nutty and have a sweet touch of sticky caramel at its core, then you'll be a fan of this big-bodied Amontillado from the Colosia range.
Gutierrez Colosia Oloroso del Puerto
Gutierrez Colosia Oloroso Sherry is a dry Oloroso made in the town of Puerto de Santa Maria. Bottled with greater age and perfect for chilling!
To finish with your Christmas Pud or simply poured over your ice cream:
Gutierrez Colosia Pedro Ximénez, Half Bottle
This wine is made from Pedro Ximénez grapes, harvested when very ripe and left out in the sun to attain a higher concentration of sugar. The result is an exquisite, dark-coloured wine with a sweet flavour and a velvety texture. Ideal after dinner drinking!

Back to blog