Great achievement for Villa Sandi in UK. Villa Sandi meets His Royal Highness the Prince of Wales at Highgrove, his private country residence.

Villa Sandi celebrated the extraordinary success of its Prosecco in the UK and its commitment to sustainable and environmentally friendly production at an event for Slow Food in the UK at Highgrove.
The event, last held five years ago, brought producers, farmers, chefs and leading opinion formers together – all sharing the core values which are integral to Villa Sandi: quality, environmental sustainability and family tradition.
Villa Sandi is a supporter of Slow Food and was delighted to be chosen as an attendee based on its long family history of high quality wines, its deep bond with the area, and its sustainable & environmentally friendly viniculture. The Villa Sandi company estates have been recently certified "biodiversity friend".
Highgrove is an organic "model farm", with sustainable practices in crop production and raising livestock, with a number of rare and native breeds, and holds part of the national fruit collection. Prince Charles is a long term supporter of sustainable environmental practices and of Slow Food, speaking with Carlo Petrini at Terra Madre in Turin.
Shane Holland, Executive Chairman of Slow Food in the UK says "We were delighted to welcome Villa Sandi to the event at Highgrove. Their values of quality, tradition and environmental stewardship of their land are those that every company should aspire to".
At the event, Villa Sandi was represented by UK Villa Sandi Ambassador Diva Moretti Polegato and UK Sales manager Flavio Geretto.
Click here to view our range of Villa Sandi wines.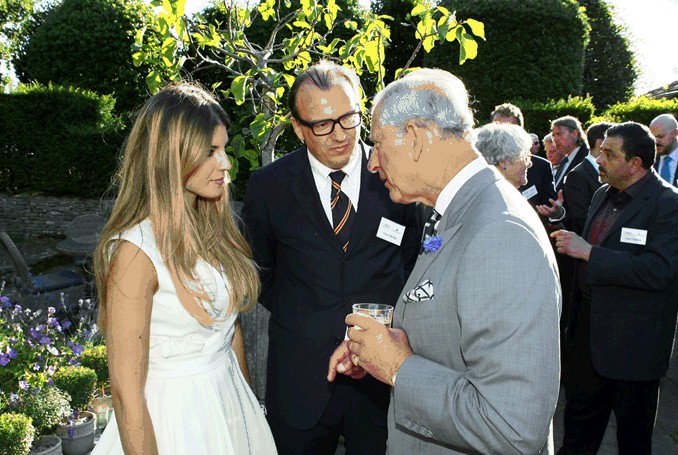 Back to blog