We had the pleasure of the company of Diva Moretti Polegato of Villa Sandi Winery last week. Villa Sandi are one of the top sparkling and still wine producers located in the heart of the Cartizze area of Veneto. Diva is the daughter of Giancarlo Polegato, owner of the estate.
Villa Sandi dates back to 1622 and over 12 generations the family have produced amazing sparkling wines. At House of Townend, we have been supplied by this wonderful company for over 10 years now and we are very happy that are relationship continues to go from strength to strength.
As part of our positive working relationship, Villa Sandi host multiple wine dinners throughout the year at our lovely customer venues. This time it was the turn of The Tempest Arms (part of the Individual Inns Group) based in Elslack near Skipton and as per usual the menu did not fail to impress!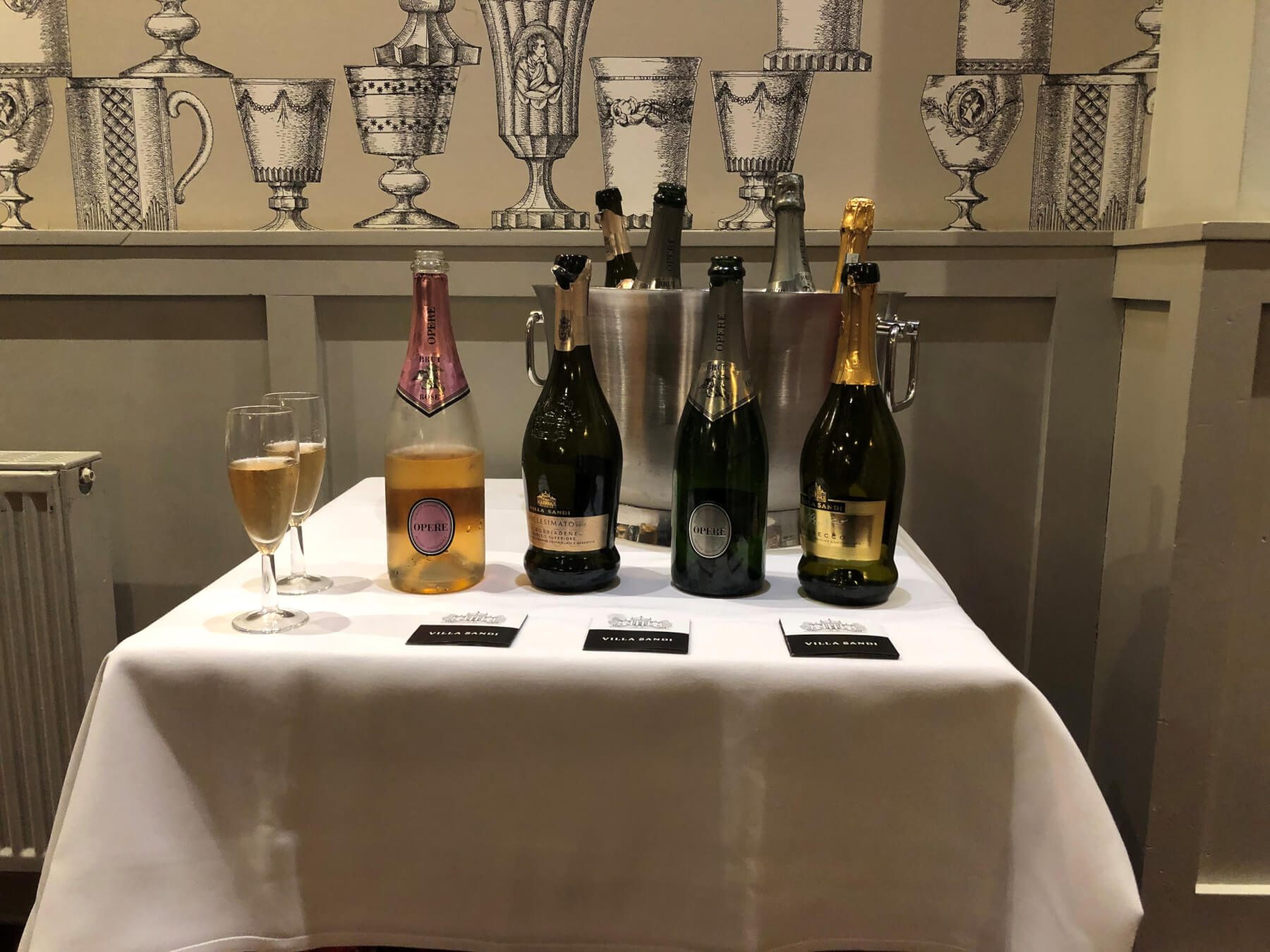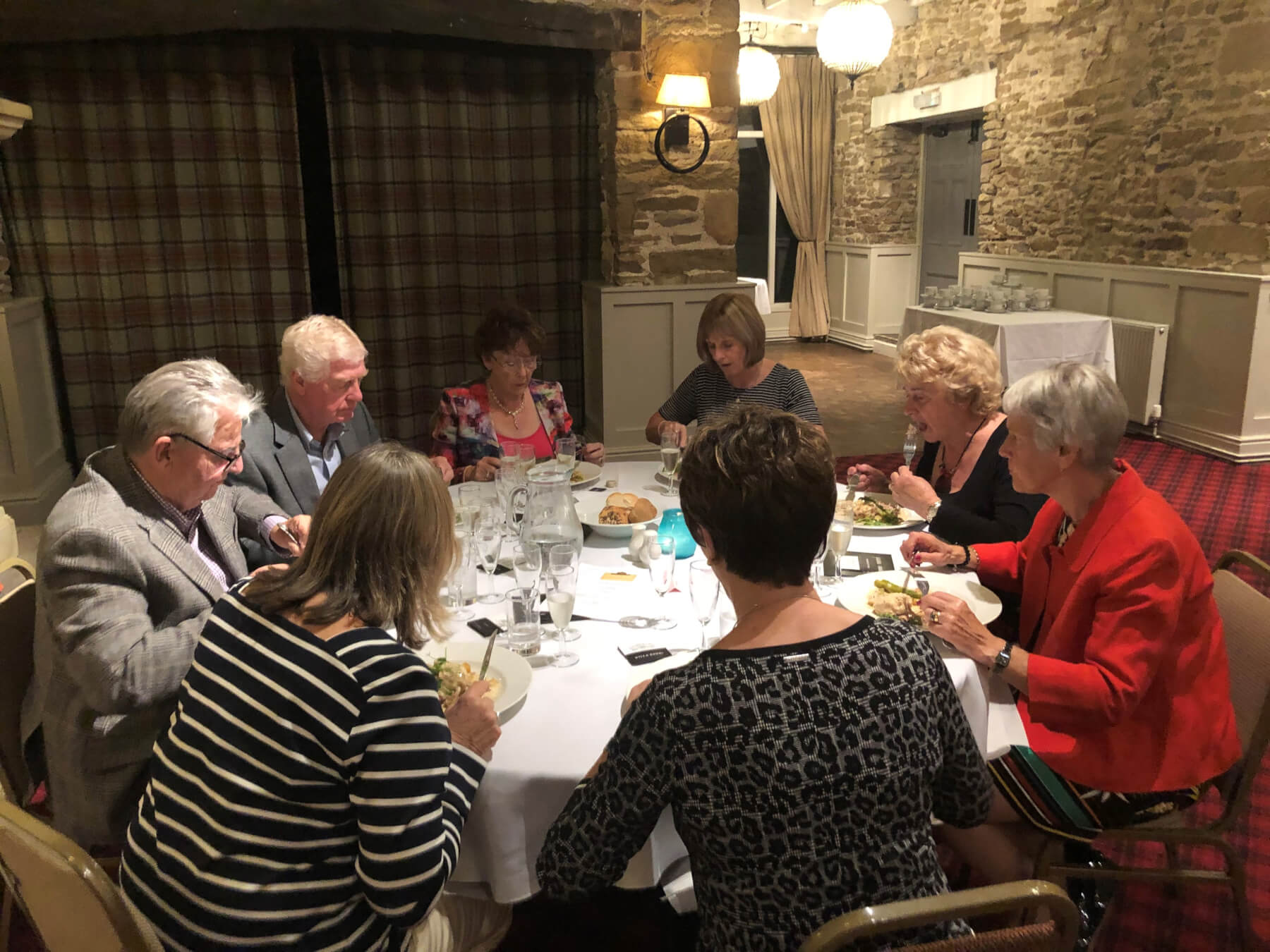 We started off with an extremely moreish appetiser of Bruschetta with cherry tomato and buffalo mozzarella which we paired with Villa Sandi Il Fresco Prosecco, which went down extremely well. Now, we know that there are a lot of Prosecco's available at the moment but we do advise that you pick and choose carefully... make sure that you are getting a Spumante (Frizzante does not have the full fizz of a quality Spumante). Regional Account Manager, Rak, and Diva did taste some other Proseccos's during the day (not supplied by Villa Sandi or House of Townend I hasten to add) that were not a patch on Villa Sandi reinforcing the old adage of you get what you pay for.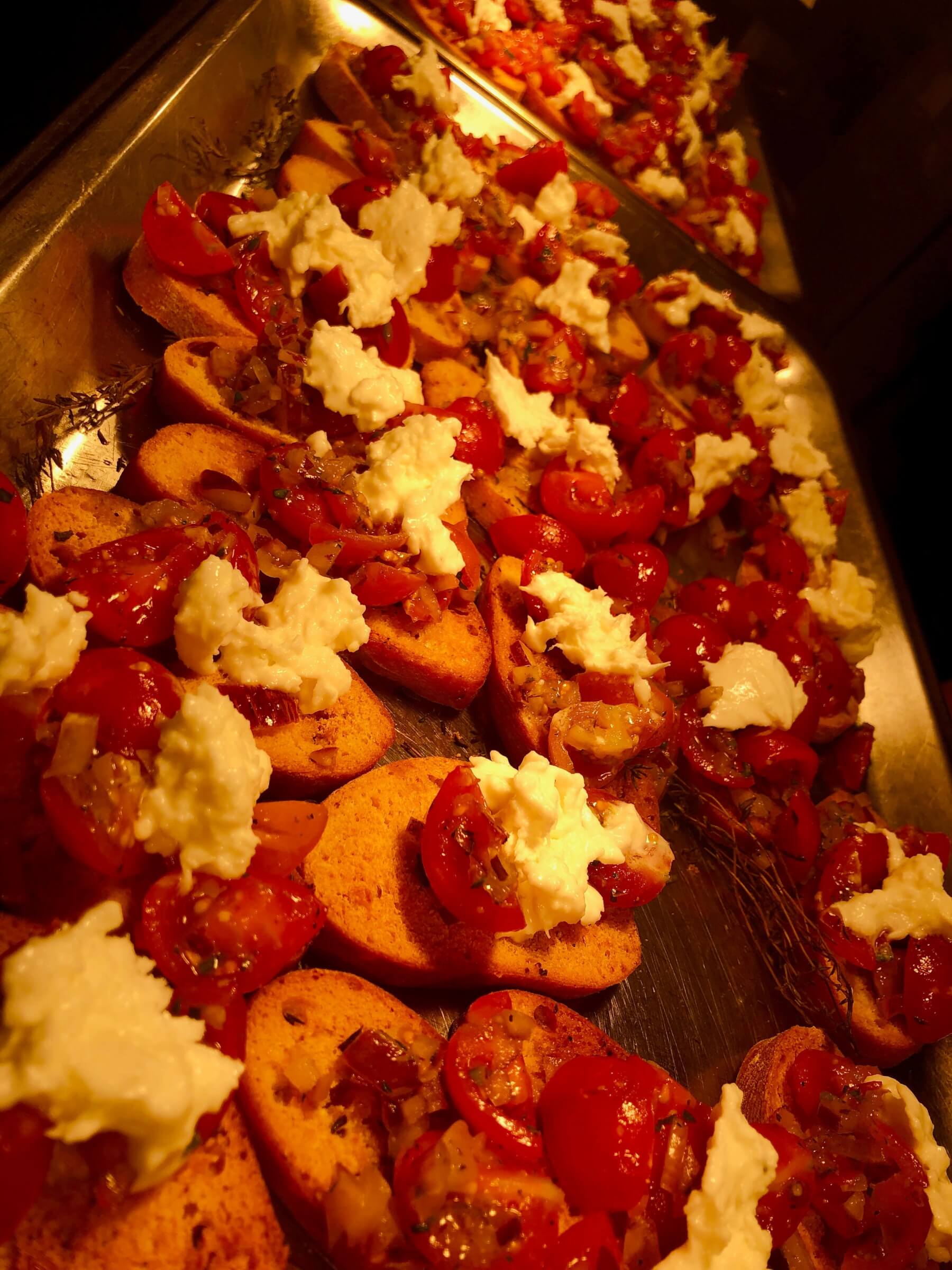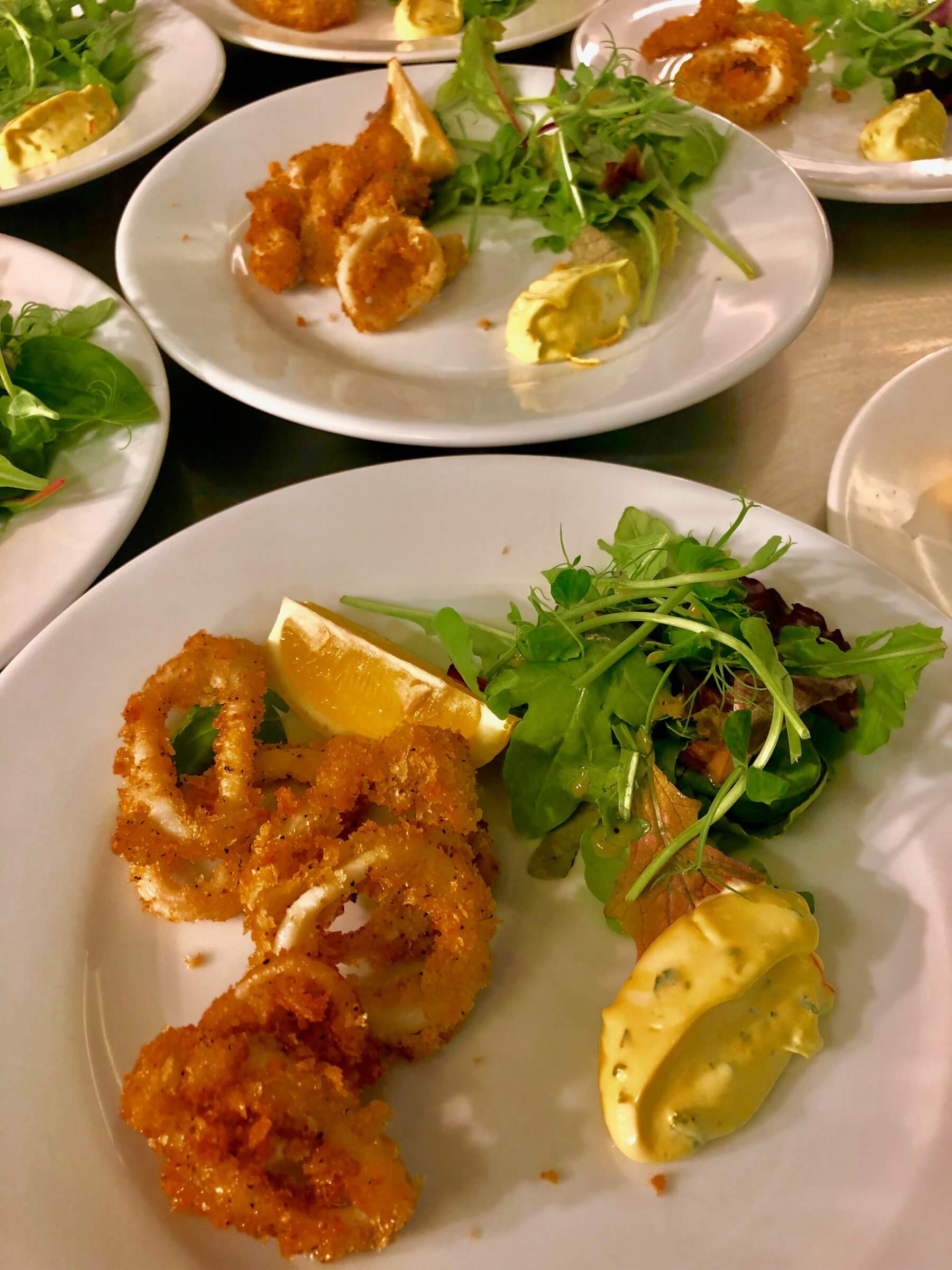 Bruschetta Calamari
Now to the first course… deep fried calamari with saffron mayonnaise. So many places get this wrong by overcooking the squid leading it to be chewy and tough. Well the kitchen got this spot on. Now we paired this with Opere Brut – this is not Prosecco but a stunning sparkling wine made using 70% Chardonnay and 30% Pinot Noir (two of the grapes used in the production of Champagne, the other being Pinot Meunier). This is made method champenoise and I must admit that I hadn't tried it for a while. Well suffice to say I now know what my go to fizz is going to be! This lovely tipple has the delicate aromas of leavened dough and is both fragrant and floral with a stunning creamy body on the palate. The length is stunning and alongside the calamari the smiles on the faces of all the guests said it all.
For mains the team at The Tempest had produced a stunning chicken dish served a sage and parma ham cream sauce accompanied by parmentier potatoes and asparagus spears. Bloody gorgeous! We paired this with a single vintage Prosecco… The Millesimato DOCG. This is Prosecco at its best for me - ripe golden apples, acacia flowers, honey – the flavours just went on and on.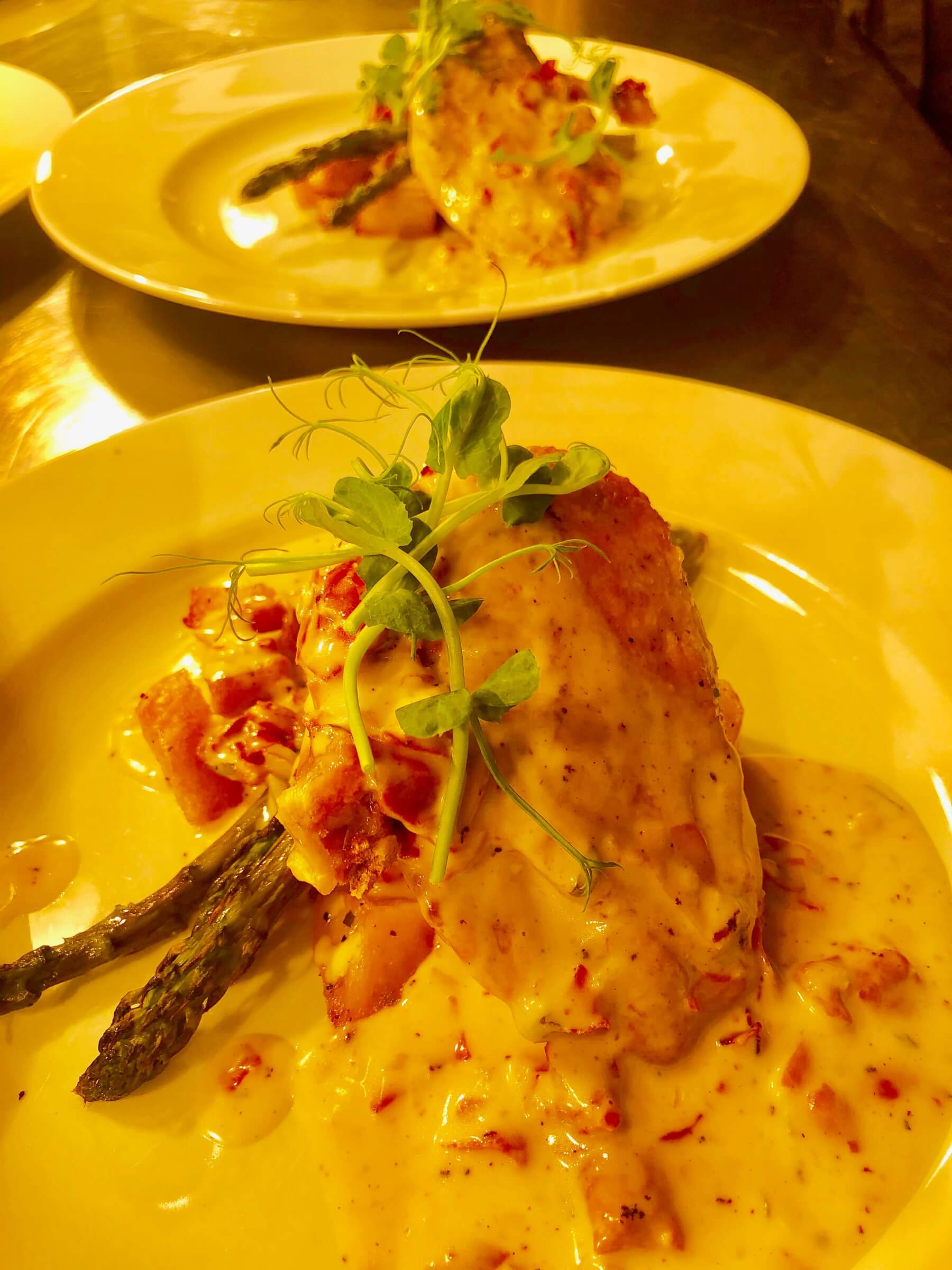 Chicken Strawberry Jelly
Finally a pudding of a stunning strawberry jelly cocktail served with minted mascarpone cream finished off the evening in style. Back to The Opere range we served Opere Rose (100% Pinot Noir). This fruity fizz with aromas of blackcurrant and raspberry truly hit the mark.
Please do take the opportunity to look at our range from Villa Sandi and not just stick to your favourite supermarket Prosecco as I guarantee you will "taste the difference".
Many thanks to Veronica, Martin and the team at The Tempest for a wonderful evening and also to Diva for her time and expert knowledge.

Back to blog