The sun is shining and at House of Townend we are ready to have some fun. Whilst we (obviously!) love a refreshing glass of wine in the summer, wine can also make a fantastic base for a wide variety of cocktails. Perfect for barbeques, garden parties, picnics or just lazing in the sunshine!
Regional Account Manager, Sandy Potts, has put together a few recipes that we think you may enjoy.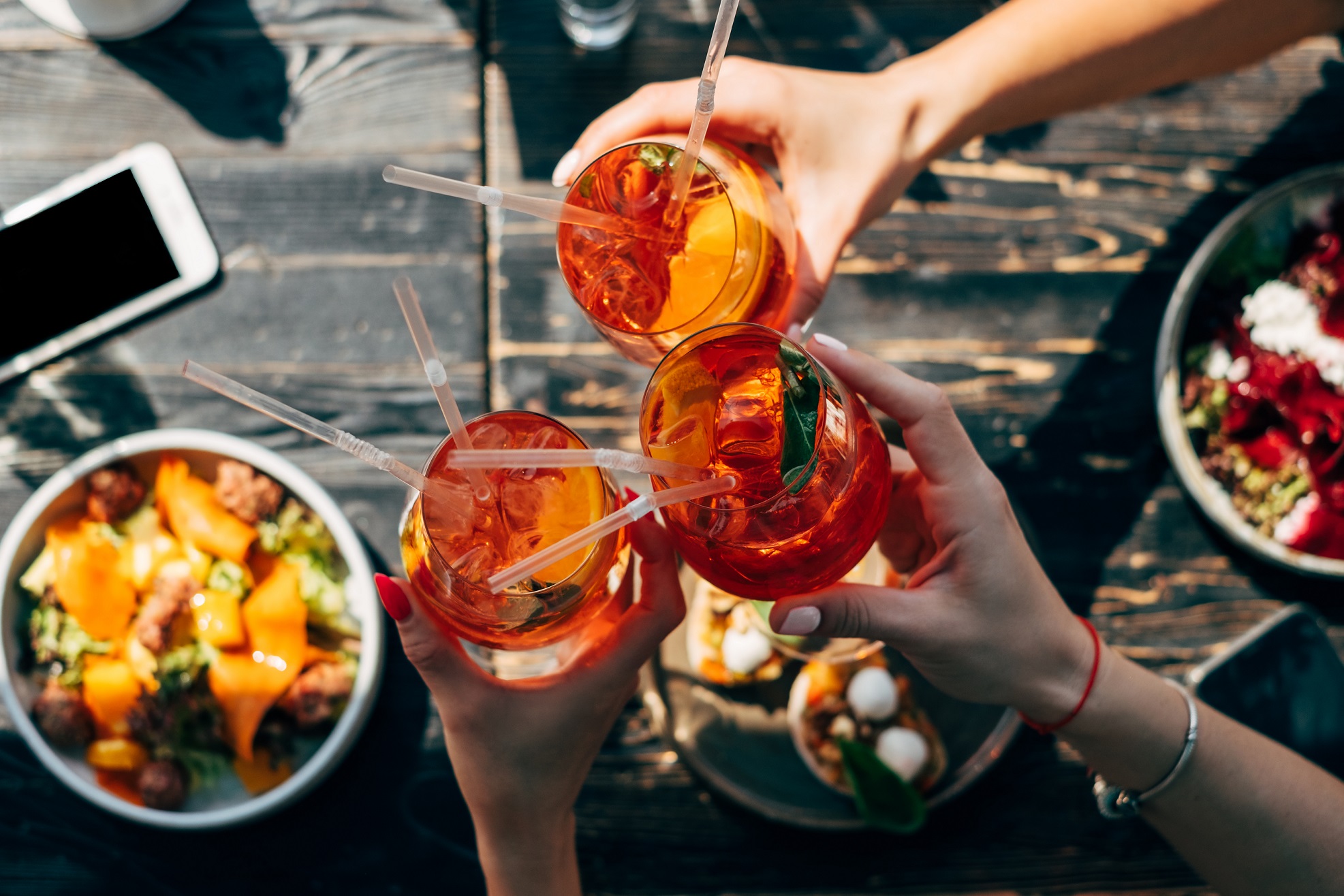 Le Charme Sauvignon Spritzer
John Townend recently had the pleasure of a visit to our supplier Le Charme, in Southern France. Whilst there he was presented with a Spritzer! Now anyone that knows John, knows that he is a wine man and you don't mess with his wine… BUT this refreshing cocktail may just have converted him! Trust us, this drink is a game changer.
Mix Le Charme Sauvignon Blanc (two parts) with soda water (one part) and serve over ice with cucumber ribbons, mint and lime. Delicious!

Kir Rosé
A classic drink but done with rosé wine for this cocktail.
Use a dry rosé for this one (I would recommend Domaine Clavel "Regulus") - pour a dash of Crème de Cassis (25ml) in to a large flute glass and top up with 125ml of the wine.

Tinto de Verano (Red Wine of Summer)
This Summer Berry Red Wine Spritzer is a refreshing cocktail from Spain, that's a perfect long drink on a summer's day. It is very similar to Sangria.
It is one part wine and one part soda served over ice with mixed berry fruits and garnished with mint. I would recommend using our Campo Neuvo Tempranillo from Navarra, Spain – this wine is a beautifully soft fruity red, the perfect base for a summer cocktail.

Prosecco and Elderflower Fizz
Now who doesn't love a Prosecco cocktail… and this one couldn't be any easier! Pour a dash of St. Germain Elderflower Liqueur or even a dash of The Lakes Elderflower Gin in to a flute glass and top up with Prosecco Il Fresco by Villa Sandi. Serve with a chopped lime and mint and enjoy!

Aperol Spritz
A classic Italian Aperitif, but I'm happy to drink it at any time of the day!
Slightly bitter with mandarin and orange flavours from the Aperol, mixed with Prosecco and soda (one part Aperol, one part Prosecco and one part soda). Serve in a large wine glass over ice.
For this cocktail, I would always use Pure Prosecco.
So there you have it. Don't limit yourself to pouring straight from the wine bottle - these wine cocktails are sure to freshen up any occasion!

Back to blog