On May 8th, the 2019 Sommelier Wine Awards results were announced and we are delighted that so many of our wines placed highly. It really is a testament to our suppliers and our wine buying team.
Here are the results:

Gold Medal Winners
Poças, 10 Year Old White - Gold Medal
"Gymkhana Restaurant's Valentin Radosav echoed the enthusiasm of his fellow judges for this Gold winner as he praised its 'superb balance of fruit, alcohol and acidity', while describing 'orange zest and nuttiness, along with some white chocolate notes'. Team leader Tom Forrest further described 'sweet orange peel and spiced fruitcake, with hints of almond, caramel and quince jam membrillo, and some lightly spiced ginger notes, too, in this rich and opulent glass'."
Poças, Branco da Ribeira, 2017 - Gold Medal
"Very impressive,' began team leader Charlie Young as Poças added a Gold to its pair of port medals, finding it to be 'mineral on the nose, with spicy oak, and palate that is deep and full, leading to a finish that is long and persistent, with grapefruit-like acidity and a buttery spiced core'. 'Structure, power and poise', summarised Grape Times UK's Harry Crowther, who praised its 'good focus and finesse."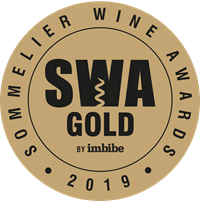 Silver Medal Winners
Poças, 10 Year Old Tawny - Silver Medal
Ennio Pucciarelli of Kahani London described this as 'intense and aromatic, with red fruits and a sweet spiciness', and thought it was 'medium sweet and fresh'. 'A young stripling – all apricots and red berries with a hit of alcohol,' added team leader Sarah Jane Evans MW.
Kingston Estate, Cabernet Sauvignon, 2016 - Silver Medal
"Adam Michocki of The Glasshouse spoke of 'an expressive wine, with cassis, bramble, eucalyptus, toast and oak', while Elena Serban of Hakkasan found additional 'graphite, ink and blackcurrant notes'. 'Round, fruity, balanced and classic,' concluded team leader Laurent Richet MS."
Kingston Estate, Chardonnay, 2017 - Silver Medal
"As Aussie Chardonnay's go, Team Leader Charlie Young was singing its praises by describing this wine's 'match-head aromas with a touch of lime'. He goes further by suggesting its 'good depth and balance is accompanied by plenty of good fruits and freshness'."
Mendel Wines, Mendel Malbec, 2016 - Silver Medal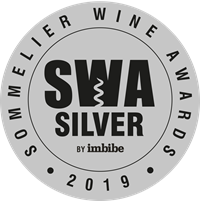 Bronze Medal Winners
Jordan Cabernet Sauvignon, 2013 - Bronze Medal
"Team leader Jade Koch found this to be 'made to last, with gentle strawberry, deep blackcurrant and eucalyptus notes', while Chiara Sieni of Bottles Group described notes of 'graphite and gun powder, with a juicy, oaky, smoky palate with forest fruit and velvety tannins'."
Kingston Estate, Echelon, Petit Verdot, 2012 - Bronze Medal
Mendel Wines, Lunta Malbec, 2016 - Bronze Medal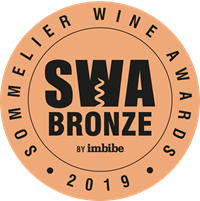 Commended Wines
Poças, Reserva Tinto, 2016 - Commended

Jordan Chardonnay, 2015 - Commended

Kingston Estate, Echelon, Shiraz, 2015 - Commended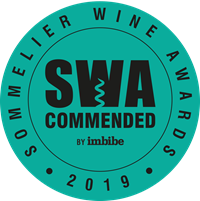 Back to blog