Just as we dress seasonally, reflecting changes in the weather, so too does it make sense to choose our wine dependent on the season. Although in simple terms 'seasonal wine' might focus on colour, with the whites and rosés of spring and summer being exchanged for reds in autumn and winter, colour is in fact not the most significant factor when drinking seasonally. The texture and weight of the wine is what really counts, with crisp, fresh whites and light, fruitier reds headlining during the warm summer months and heavier whites and reds in the cold winter months.
The increasing trend to 'eat seasonally' makes it even more important to 'drink seasonally' because what is in your glass is equally as important as what's on your plate and so therefore wine choices should reflect both the time of year and the ingredients being used. Lighter, crisper wines meant to refresh the palate are more desirable in the warm summer months when eating lighter food, whilst fuller, richer wines accompany our comfort foods in the depths of winter.
Summertime Wines
Summer is the season for outdoor living with picnics, BBQ's and al fresco dinning. Summer is all about crisp, lively, vivacious, fresh whites, refreshing rosés and juicy, succulent, youthful reds. Although crisp white wines are great for quenching your thirst in the warmth of summer, so too are slightly chilled, easy-drinking reds.
Look to white wines, which are crisp, chilled, and usually with lower alcohol levels than reds, hence keeping you relaxed, revitalized, and less dehydrated. Sauvignon Blanc, Pinot Grigio, Albarino, Muscadet and Picpoul de Pinet are but a few of the white grape varieties one might choose in the warm months of summer. These light, crisp, fruity wines are ideal to accompany the lighter style of food eaten in summertime.
Although these days rosé is drunk all year round, it is in the summer months when it comes into its own. Enjoying a delicious glass of refreshing, crisp, pale pink Provence Rosé in the warm, summer sun is hard to beat.
Although we normally associate red wines with winter, in the hotter months we can look for reds which are high in acidity, lower in tannin, and also lower in alcohol, making them quite refreshing at outdoor picnics, or BBQ's. Beaujolais, Grenache, and Pinot Noir are wines which spring to mind. Just pop them in the fridge, but not for too long as you might kill the flavours! 10 minutes will do. Another red grape variety to try is Frappato from Sicily, which makes the perfect accompaniment to fish.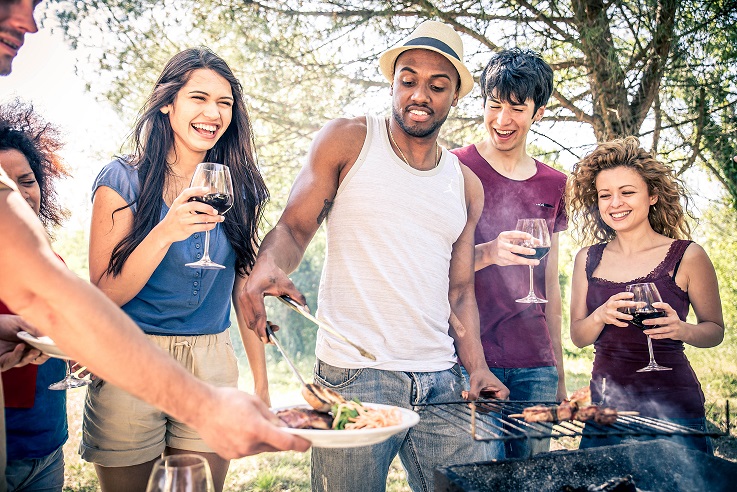 Winter Wines
It is during the winter months that we tend to lean to red wines, which have an excellent way of warming the soul against even the harshest bitter chills. We like to warm ourselves with full-bodied reds, with tannins and higher alcohol levels. During this time, we also often eat foods that are heavier, thicker, fattier and meat-laden. We make complex sauces, broths, soups and utilize slow cook times until each bite is packed full of wonderful savoury flavours and rich aromas. Such food tends to beg for bigger reds, with a density of fruit and richness on the palate which makes them warming and appealing. Think Syrah, known for its savoury undertones, powerful black fruit flavours, and high alcohol content; Malbec, rich and robust, perfect with a steak; Sangiovese, earthy and rustic going well with all kinds of winter eats and vegetarian fare, and of course the winter classic; Cabernet Sauvignon, and all those fantastic Clarets out there which are layered, complex and subtle.
When it comes to winter whites, a full-bodied, oaked white, such as a Chardonnay is perfect. Full-bodied with dominant flavours of vanilla, butter and caramel, it works brilliantly with roast chicken or turkey and those lovely creamy sauces we like to make in winter. However,there are many alternatives for those who prefer unoaked or lighter-bodied wines. In a winter white we want to place importance on acidity because the food tends to be on the heavier side, and acid helps brighten things up and cut through the richness. Therefore, full-bodied white wines that are unoaked but have bright acidity, or even light-bodied wines with lots of texture will fit the bill. A fine example is Grillo, an indigenous grape variety from Sicily.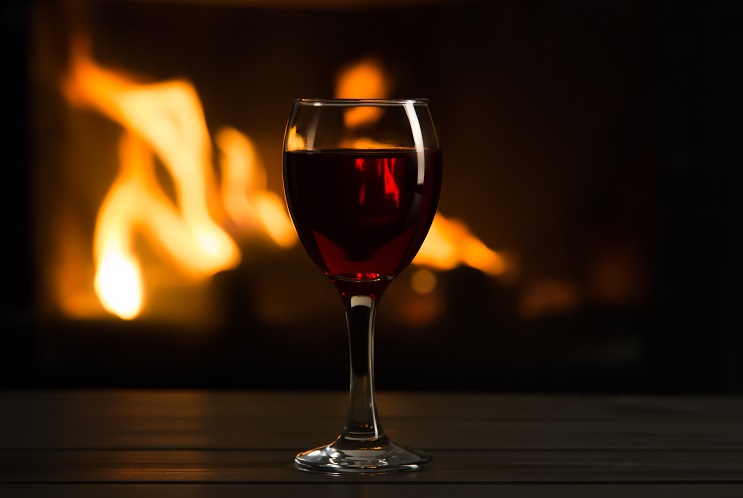 Springtime Wines
Spring is a season of change when the weather is totally unpredictable. One minute the sun is out and you can fling off those winter wooleys, the next the sweater is back on and you are feeling the chill. Although we are emerging from the big red wines of winter and heading towards the promise of summer with its crisp whites and Provençal rosès, we aren't quite there. So what should you drink in this in-between?
Basically you choose your wine the way you choose clothes for this time of year, neither too heavy, nor too light. Look for wines with freshness, brightness and texture, and above all wines that are versatile, wines that reflect the transitional nature of the season. A medium bodied, textured wine will protect against the slight chill, while the freshness will remind you that summer is coming soon.
As the evenings get lighter, so does our food, and you need lighter, aromatic wines to help usher in warmer weather and provide the perfect match to seafood and salad starters, fresh pasta and young spring vegetables - courgettes, asparagus, peas, and whatever else is looking tasty and green at the market.
Chablis or other Unoaked Chardonnay, Grüner Veltliner, Dry Riesling, Verdicchio, Bacchus and Pinot Grigio are just a handful of fresh, white grape varieties which will help you put a spring in your step and act as a great partner to your springtime recipes.
On the red front, Beaujolais is well-known for its eminently drinkable, succulent, food friendly, low-tannin wines. Other great, lighter reds, ideal for springtime drinking include young Pinot Noir, which is soft and fruity as well as Cabernet Franc from the Loire Valley.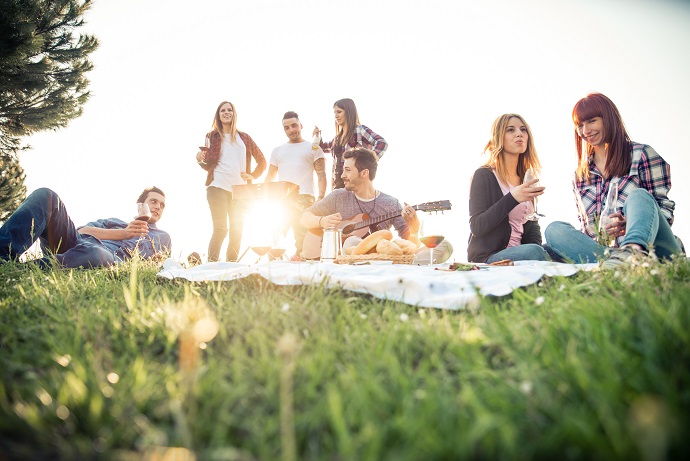 Autumn Wines
As the air starts to chill and the last nuances of an Indian summer disappear it's time to get cosy and move towards more warming, substantial, robust autumnal fare, and pair this with more substantial, fuller bodies whites and medium-bodied reds.
A nice Chenin Blanc always tastes particularly good at this time of the year as does an ever so lightly oaked Chardonnay. Both are perfect partners to a luxurious Fish Pie or a joint of Pork. Viognier too is fabulous in autumn, with its golden, autumnal colour, rich, apricot and honey flavours and a clean finish. Look towards a nice bottle of white Rioja or a good Soave Classico (Garganega) which have that extra body and richness compared to the summer whites.
Rosé too is still an option but one with more intent and deeper coloured, evoking rosehip and wild raspberries, with a throaty warmth.
As we ease into Autumn, we perhaps look to light to medium-bodied reds which have a range of spicy flavours that pair well with autumn food. Tempranillo is delicious on a warm or cool night, making it ideal in autumn, as are Pinot Noir, Merlot and Cabernet Franc. Wines produced from these grape varieties straddle the seasons of summer and winter perfectly, and possess exceptional versatility.

Back to blog