Last Thursday we held our annual Sales & Marketing meeting. This is a chance for all of our Regional Account Managers to get together for full day of analyzing data, discussing trends, management decisions, reports and briefings... and of course, taste wine!
At 4pm the meeting came to a close and we turned our attention to the last visitor of the afternoon – João Monteiro, Commercial Director for Poças Wine Estates.
This stellar family owned estate, producing a range of award winning Ports and emerging table wines, was set up in 1918 and has for many years, quite rightly, focused on the production of Ports (especially Colheita Ports – those rarest of Port Beasts), tawnies from great years, aged in barrel for a donkey and a half, and released when the family think them ready. They are drop dead and smack your head of a desk, absolutely delicious and breath-takingly gorgeous. They would get a Ten from Len and a FAB U LOUS from Craig if they could dance.
But João had come to present his table wines and my word, what a treat we had in store!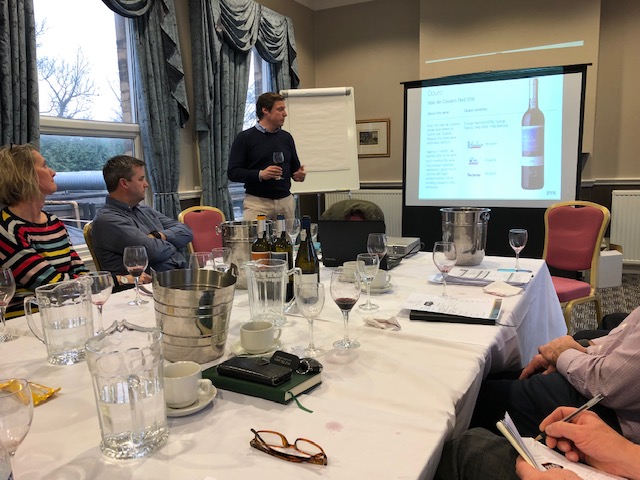 Vale de Cavalos White, 2017
Made from indigenous Port grapes, fermented in steel and 30% aged in oak for a few months. Ripe, exotic nose, waxed lemon, peach and vanilla. Elegant, ripe with no overt tropical sweetness, this had a delicious purity and long finish. Think Viognier mixed with a good Chablis!
Branco de Ribeira White, 2017
A new wine from Poças, using Codega and Arinto grapes and grown high up on their best Port estate, aged in French oak for 9 months. The result? Wow! Intense, smoky, rich, complex and layered with notes of roasted nut, pineapple, spice, vanilla cream, minerals. More akin to a great white Burgundy. Unusual, rare and worth every penny! Scores of 93 – 93+ by wine Spectator, Parker, Wine Enthusiast etc.
Vale de Cavalos Red, 2016
We have had this stunning red in several years and the new 2016 vintage showed very well. Using grapes such as Touriga Nacional and Tinta Barocca, and grown in the top estate near Quartas, this ripe, rich and textured red offers a broad spectrum of Rhone-like flavours – black fruits, touch of black olive, coffee, liquorice, chocolate and plum – concentrated, scattered with crushed black pepper and a touch of vanilla. A bargain! Will cellar for 3-7 years. Scores of 89-91.
Simbolo Red, 2015
Gee – this was a humdinger! Made in association with the winemakers at Chateau Angelus in St Emilion (what a partnership that is – talk about prestige!) and produced with no thought as to cost or investment, this wine will become a standard bearer for Douro reds in years to come. I love this wine. Seriously... if I wasn't married already I could fall for this beauty. It is rounded, svelte, supple, complex, delicious from every angle and utterly profound. A field blend of many Port Grapes, all old vines, and spending 18 months in French oak, it drinks like a great aged hermitage with a touch of great Bordeaux and a little top Aussie Shiraz and Burgundy. A Mongrel – but one that could win Crufts! Scores of 92-94 – Wine Spectator, Parker, Wine Enthusiast.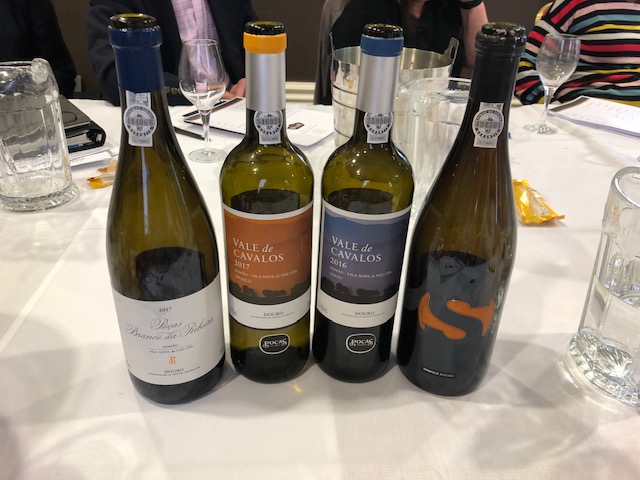 Poças 10 Year Old Port – White
A new wine and showing how much this top estate have looked into the future and invested in wine trends. This was a lovely off dry aged white Port, bordering on mellow aged tawny, but with a little more freshness, acidity and sappy minerality. Still layered with nots of roasted nuts and demerara sugar, this could be served on the rocks, with tonic over ice, or even in place of a dessert port with lighter cheeses.
Poças 10 Year Old Port - Tawny
Wow! What a stunning and beautifully mellow and complex Tawny Port. Really rich yet not over the top – all balanced and beautifully knit with notes of boiled sugar, raison, xmas cake, coffee, roasted walnut, morello cherry and ginger spice – succulent, rounded, mellow. Just lovely! Scores of 92 -93+ Wine Enthusiast, Spectator.
Poças LBV, 2013
Very much on safe and solid ground. One question I ask myself when tasting this wine is, why don't I drink more of this particular Port? This LBV is as good as many well known high street branded Vintage Ports, at a fraction of the price. Rich, dark, chewy dense and yet capable of opening to reveal a myriad of roasted black and red sweet fruits, raison, caramel, boiled blackcurrant pastilles, walnut, coffee and chocolate. Warming, generous and showing an incredibly long complex finish. Stunning! Scores of 91 – 91+.
Vintage 2016
Such a baby, but one that will grow up to be Einstein, Rockefeller, Churchill, Mandela and one of the Kardashians all rolled into one. Beautifully poised, rich, generous, warming, robust, complex and at the same time it leaves you asking questions… How long do I need to keep it in a cellar before I will be able to enjoy it properly? 93-96 scores By Wine Enthusiast, Robert Parker.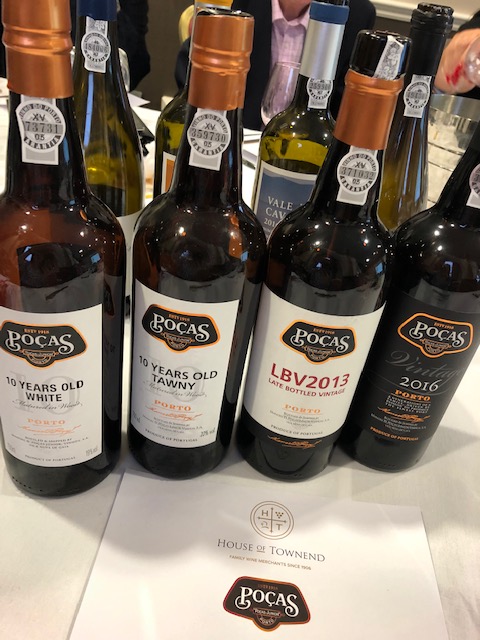 Lastly… Joao had a little surprise for us…
Poças VOP (very old Port)
This was a very, very VERY Rare opportunity to try arguably one of the greatest ports ever made. Poças had, for their 100th anniversary, produced a blended Port using barrles that were laid down for the past 120 years. Numbering just 100 bottles, this anniversary port is presented in hand blown decanters and look amazing. The proof of these special bottlings is in the taste as we all know and this port, with an average age of 90 years, was spellbinding. It literally stopped all conversation in the room. Rich, thick, scented, complex beyond a shadow of a doubt.
No scores – there's only a hundred bottles and at £5,000 a pop they will be sold very quickly. Where else can you try a port made in the same year that your great Grandad was born?!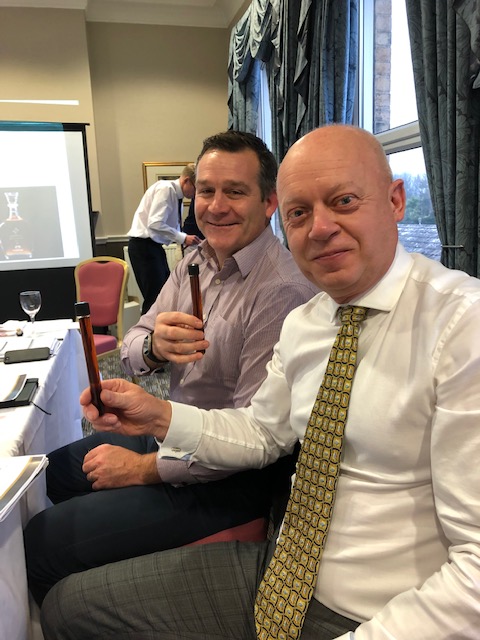 So... a great tasting from a great Port and Wine Estate which House of Townend are so pleased to be associated and partnered with. From delicious dry whites through mind blowing and complex reds to aged white ports, tawnies, aged tawnies, vintage and LBV Ports that win medals monthly, Poças over deliver in every category. The focus is still on Port, but by heck, these guys at Poças are transforming themselves into a wine estate that can rub shoulders with some of the top French, Californian, Italian and Spanish estates.

Back to blog