We recently organised a trade lunch for some top sommeliers and hotel managers at the Shard in London. This iconic glass structure, designed by Renzo Piano, soaring like… well, a shard of glass, on London's south bank, towers above London Bridge Station. On a warm, sunny Friday in September 2019, we arranged to meet and host a lunch at Oblix West on its 32nd Floor.
Firstly, you cannot begin to imagine how beautiful and breath-taking this restaurant is until you have been there. From the speed of the elevators, to the smart, hushed Aqua Shard bar, to the panoramic views across the greatest city in the World - this is a special moment in your life when you get to enjoy this with other people.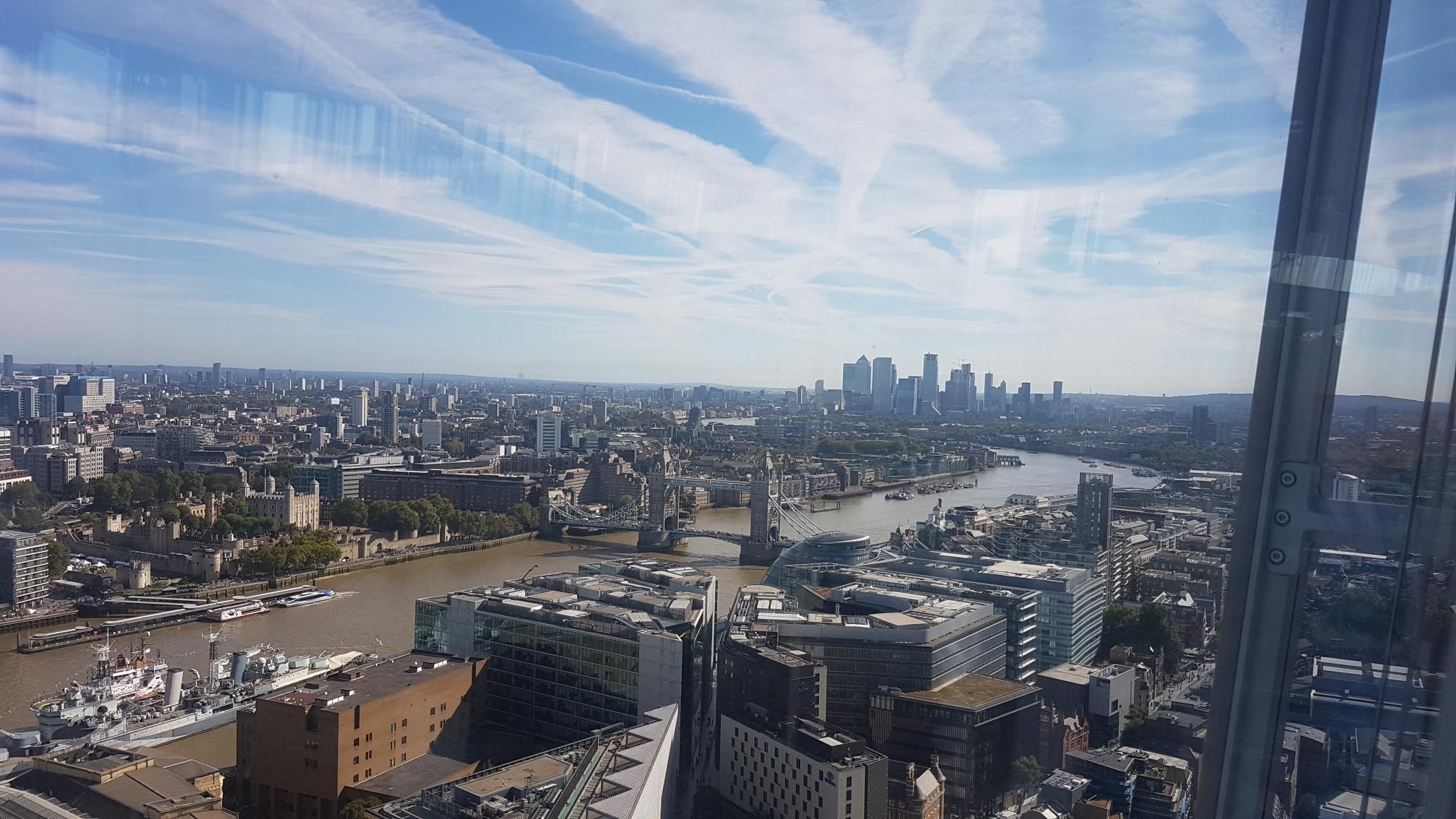 We had organised a tasting lunch with Brad Butcher and Ashley Cesario of Jordan Estate, a top wine estate based in the cooler Sonoma valley in California. They were with House of Townend as we are their agents for sale in the UK. This lunch was to introduce Jordan to some of the capitals top wine sommeliers and hotel managers.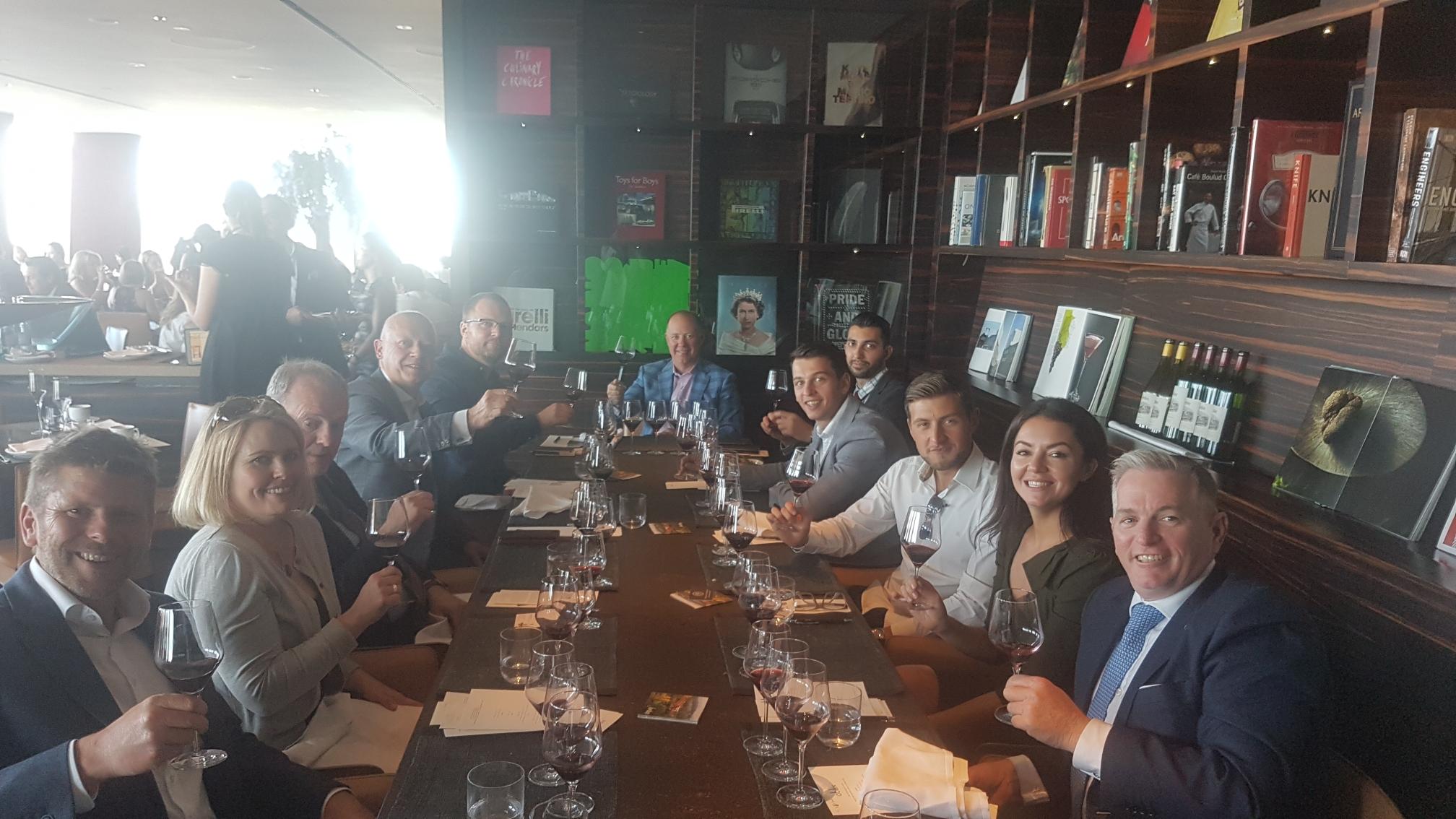 The lunch, a series of small plates matched with paired Jordan wines, came with efficient speed and professionalism from the open kitchen. Overseen by the Oblix's Head Sommelier, Vittorio, who had helped us organise the event. We started with Champagne in Oblix East with everyone being introduced and enjoying the views across London with a glass in hand – all commented on the fact that planes on final approach to London City and Heathrow were not that far above us! At a signal, we all weaved our way through a packed restaurant to our private table. Starters were matched with 2 vintages of Jordan Chardonnay (2015 and 2016 ), each loved for the focus and minerality they both showed, along with restrained oak and a tightness that was so typical of top-flight Burgundy. Our assorted sommeliers loved and appreciated this elegance. This is the perfect wine with light white meats and baked fish!
Next, with main courses of rib of beef, lamb and pan fried sea bream, we had poured 3 vintages of Jordan Cabernet – 2005, 2006 and 2007 – each was appraised, tasted, discussed and tasted again. Opinions were formed, notes taken. Few of the assembled wine professionals had tried wines from California with such balance, restraint and power. These were not the jammy, alcoholic, powerful and thick Californian reds most expected. These were elegant, balanced and showed an almost Bordeaux-esque style that draw appreciative comments from all.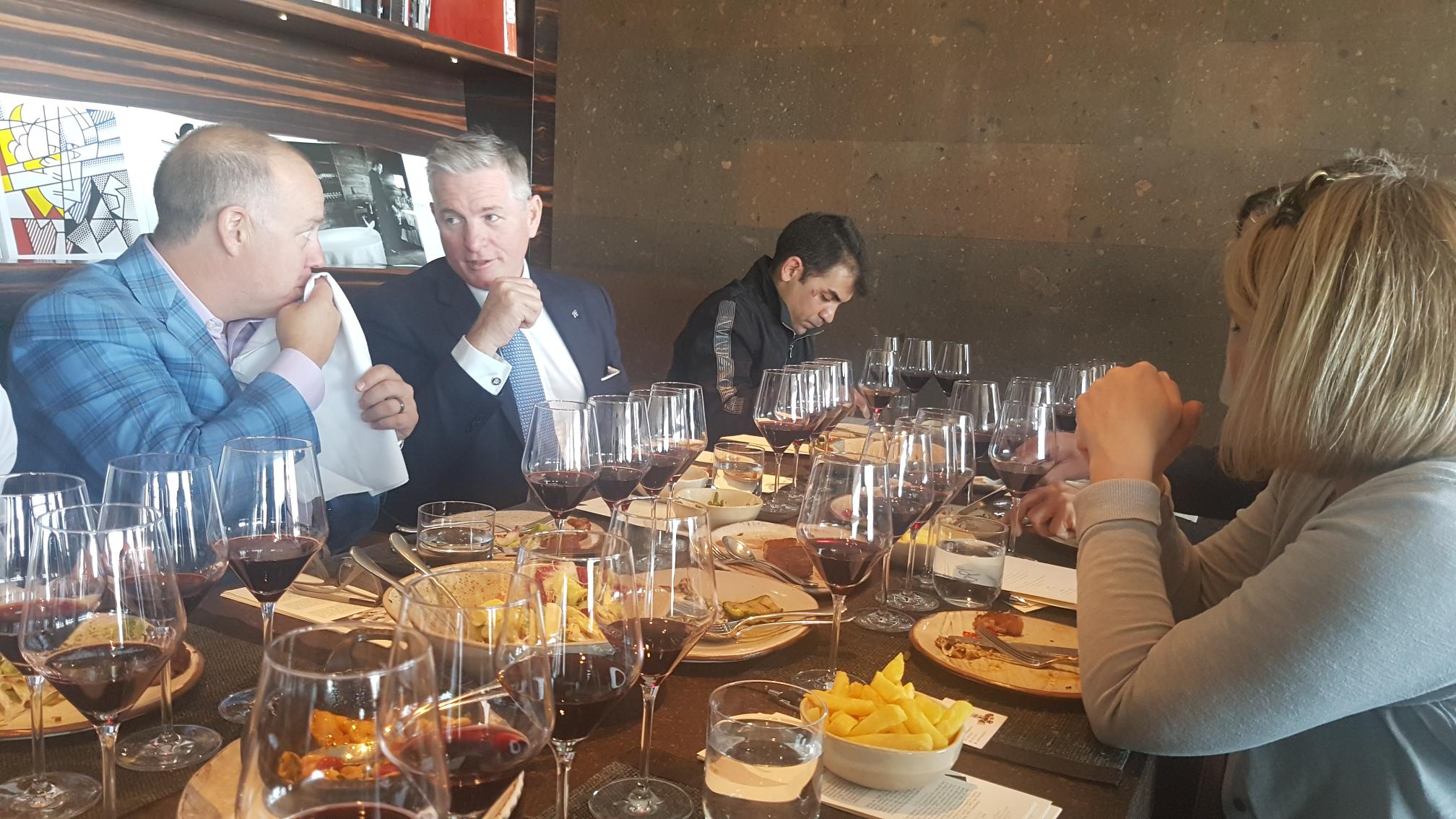 Dessert came next. Plates of rich cheesecake, delicious ice creams, choux pastry so light it seemed to melt in your mouth, a chocolate torte that seemed to express chocolate to the nth degree of richness. We matched these, strangely, with a rather hefty and spicy 2014 Jordan Cabernet – it worked remarkably well with both cheese and the chocolate torte.
The conversation flowed. All were happy – this was a really good event.
By 3.30 the guests were leaving as most had a shift that started at 4.30 and we had a staff training session to run for the tram at Oblix!
A great day – amazing food, a stunning restaurant in a breath-taking building, great company, stimulating conversation with the wines of Jordan more than matching every aspect of the day.
And they call this work…

Back to blog