In January 2020 our Managing Director, John Townend, visited Barbados - and a trip to Barbados wouldn't be complete without a visit to the famous Mount Gay Rum Distillery, the oldest Rum distillery in the world, dating back to 1703 (officially).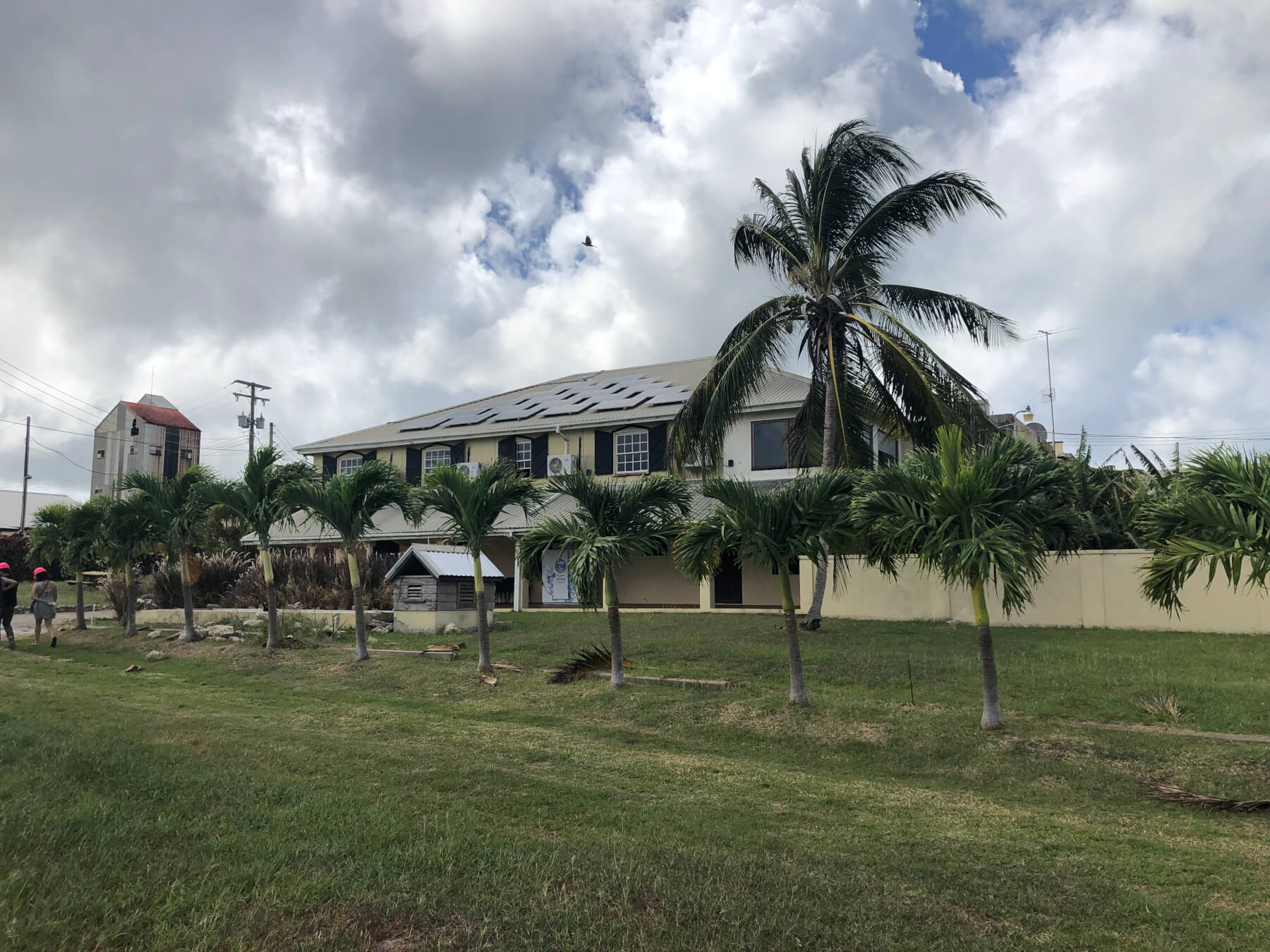 Mount Gay Rum Distillery
We have stocked and sold Mount Gay Rum for many, many years and we weren't going to miss the opportunity of paying them a visit. So we hired a car and made our way to the north of the island for our pre-arranged visit. We spent a memorable morning with our host, Chester Browne, whose passion, knowledge and great sense of humour made this a visit to remember.

After a half hour introduction, sat in a beautiful drawing room, Chester covered the history of Barbados as well as Mount Gay itself. We then made our way to the 300 year old well that provides the pure water, triple filtered through coral, used in the production of the distillery's rums.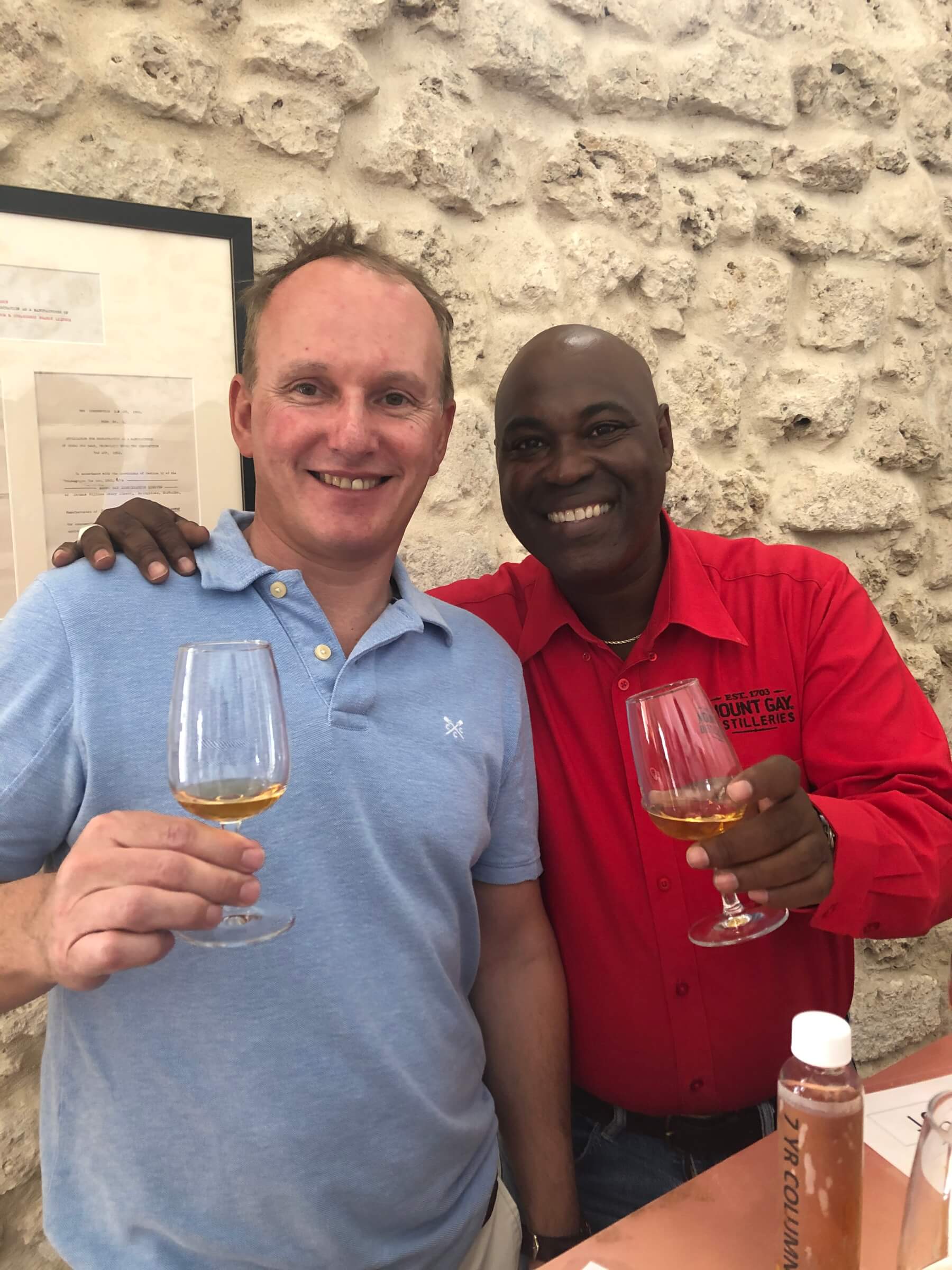 John Townend & Chester Browne Mount Gay's 300 Year Old Well
Mount Gay rums are produced from Molasses, a bi-product of sugar cane. This is different to the rums produced on the French speaking islands such as Guadalupe and Martinique, who use sugar cane juice. This rum is known as Rhum Agricole.
We moved on to see the start of the production in the molasses house, where the molasses was being soaked pre fermentation. Big open tanks of a thick, treacle looking liquid yielding intense liquorice aromas. Then into the distillery itself, where two different distillations take place. The pot still, producing a spirit that is full bodied and intense, and the Column still, producing a more elegant and softer spirit. We were to taste the difference later when it came to the tasting leg of the tour!



The distillery!
Both spirits are then aged separately in old wooden barrels. 'Static tropical ageing' matures the spirit three times as fast as northern hemisphere ageing, the Angel's share being as much as 7%, compared to the 2.5% in European climes.
Time flew, it always does when you are enjoying yourself, and before we knew it, it was time to taste! First we tasted the raw material, neat molasses – thick, black, treacly and sweet. Then to the tasting room! We tasted rums produced from both the pot and column still, and were then given the opportunity to blend our own rum to take home with us – a nice touch.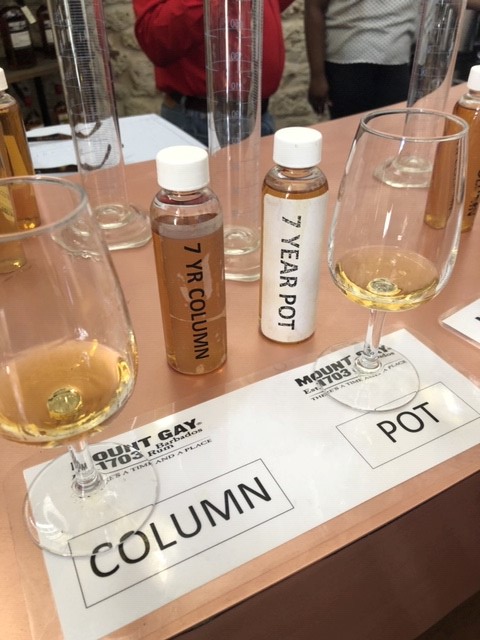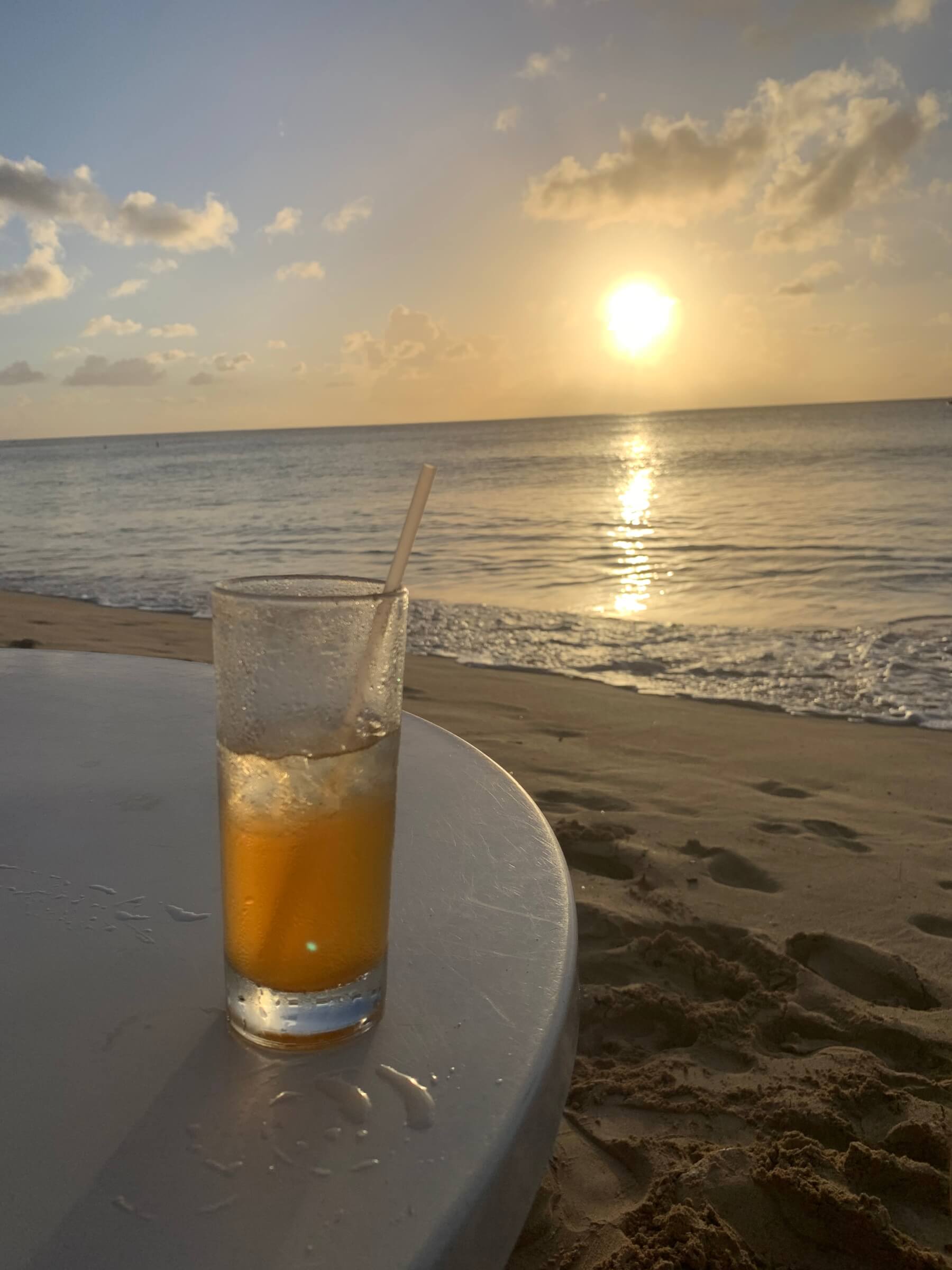 Rum tasting A Sundowner!

I keep hearing that Rum is going to be the new Gin. Well, after visiting Mount Gay Distillery and enjoying their Rums as the sun went down each evening I, for one, am a convert!

But don't just take my word for it, try the Mount Gay Eclipse Rum for only £21.99.

Back to blog