We've teamed up with Oaklands Hall Hotel & The Comfy Duck to bring you some of their fab recipes and our wine recommendations.
1. Gluten Free Fish and Chips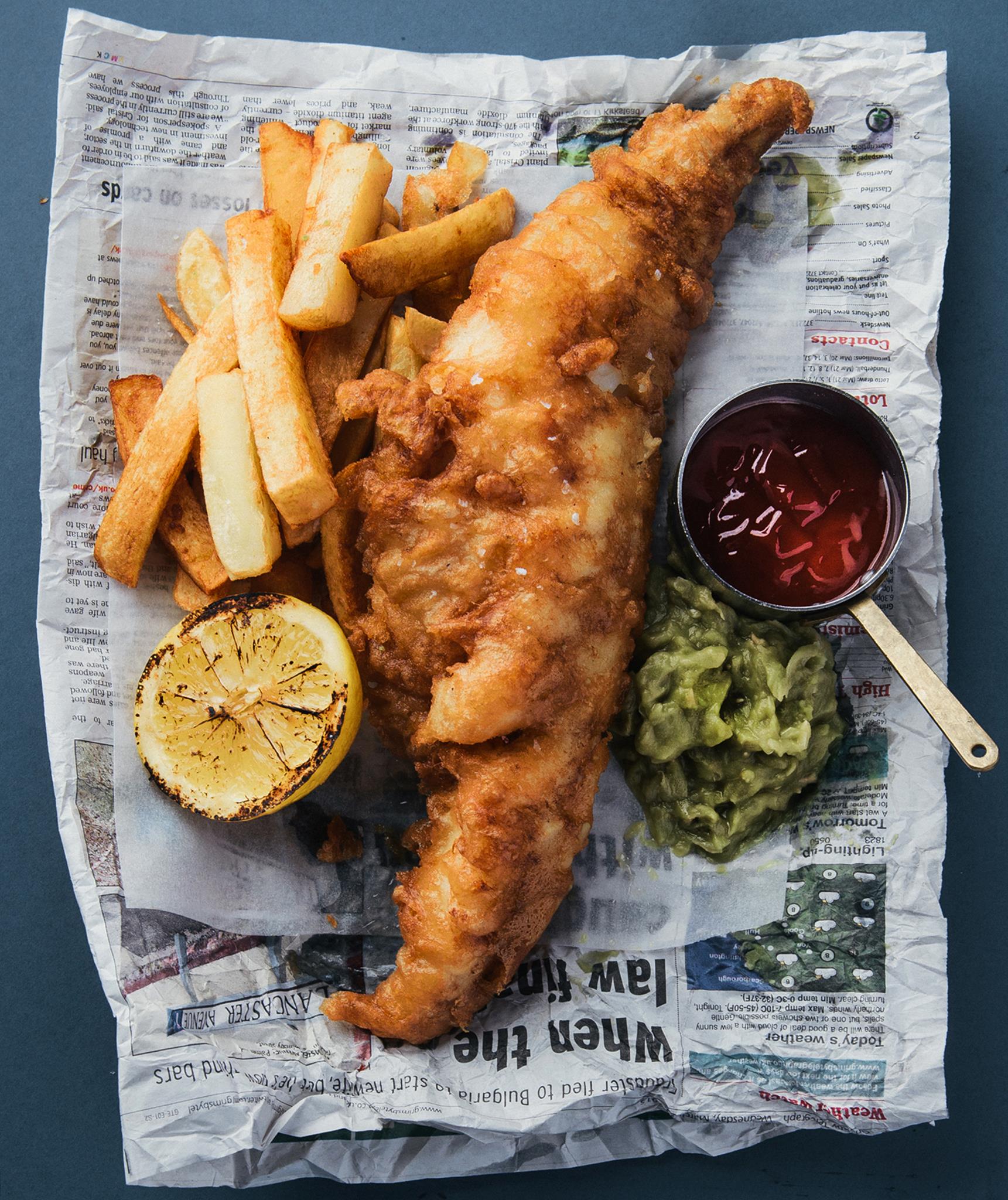 Pair with: Gardet Brut Tradition
Having a food allergy can mean dining out can become a bit of a nightmare, with either not enough options on the menu or not enough information about what's in the dish. With 75% of The Comfy Duck's seasonal menus being gluten free, and even a separate menu for their Afternoon Tea, they try to offer as many options as possible for those dining with a gluten free diet or coeliac disease.
The Lincolnshire Chef's recipe for the ultimate beer batter is made using 100% Gluten Free Beer. When he first set out to create a gluten free batter for his fish, beer was one of the most important components, as not only does it help to add a crunch and lightness to the batter from the bubbles in the beer, it also evaporates faster than water, meaning a beer batter will cook much quicker than something with milk or water in it. Why not try our Wold Top Against The Grain Gluten Free Beer?
For the Mushy Peas
400g Marrowfat Peas
50g Butter
Salt to season
Overnight, leave the peas in a large bowl and covered with generous amounts of water in a cool place.
Once you're ready to cook, drain and rinse the peas with cold water before placing into a saucepan and covering with water. Bring the peas to the boil, reducing immediately to a simmer and stir every 2-5 minutes, skimming away any pea shells that have come to the surface with a ladle. Once the water's reduced and the peas are cooked, add a pinch of salt to season and stir in the butter. It usually takes around 30 minutes for the peas to cook and the mixture to reduce down to the desired consistency.
For the Tartar Sauce
4 tbsp Mayonnaise
3 Gherkins
2 tbsp Capers
1 tsp Lemon Juice
Finely chop the gherkins and capers, before placing into a bowl. Add the mayonnaise and lemon juice, mixing together all of the ingredients.
For the Batter
500g Gluten Free Flour
500ml Gluten Free Beer
150ml Soda Water
1/4 tsp Turmeric
1/4 tsp Bicarbonate of Soda
4 fillets Haddock (6-7oz each)
Place the flour into a mixing bowl and whisk in the beer, before adding the soda water and mixing until smooth. Add the turmeric and bicarbonate of soda and whisk to get rid of any lumps. If the batter feels too wet, gradually add in some more flour until the batter coats the back of a wooden spoon.
Once you're ready to cook your fish, coat in gluten free flour before dipping the fillet into the batter and cooking in a 180ºc fryer for 5 minutes until golden brown.
For the Homemade Chips
4-6 Baking Potatoes
Pre-heat your fryer, or a heavy based pan with vegetable oil to 140ºc. Peel the potatoes and cut into chips. Cook in the fryer for around 5 minutes until just cooked, drain and leave to one side until you have cooked your fish. Return to the fryer at 180ºc and cook for 2-3 minutes. They should be soft in the middle and golden brown on the outside.
Pair with: Gardet Brut Tradition. Champagne and Fish and Chips. Is there a better combination?

Back to blog