Italians are warm, welcoming people who love to relax, celebrate and socialise with family and friends and enjoy the traditions of the wonderful Italian cuisine and delicious Italian wine.
We are delighted to be able to offer you a web exclusive with the chance to try three new smooth, full bodied, easy drinking, typical fruit forward Italian wines alongside some mouth-watering traditional dishes.
Saltimbocca alla Romana
Pair it with: Apassimento 2015, Casa Vinironia
Usual Price £9.99. Now £7.99.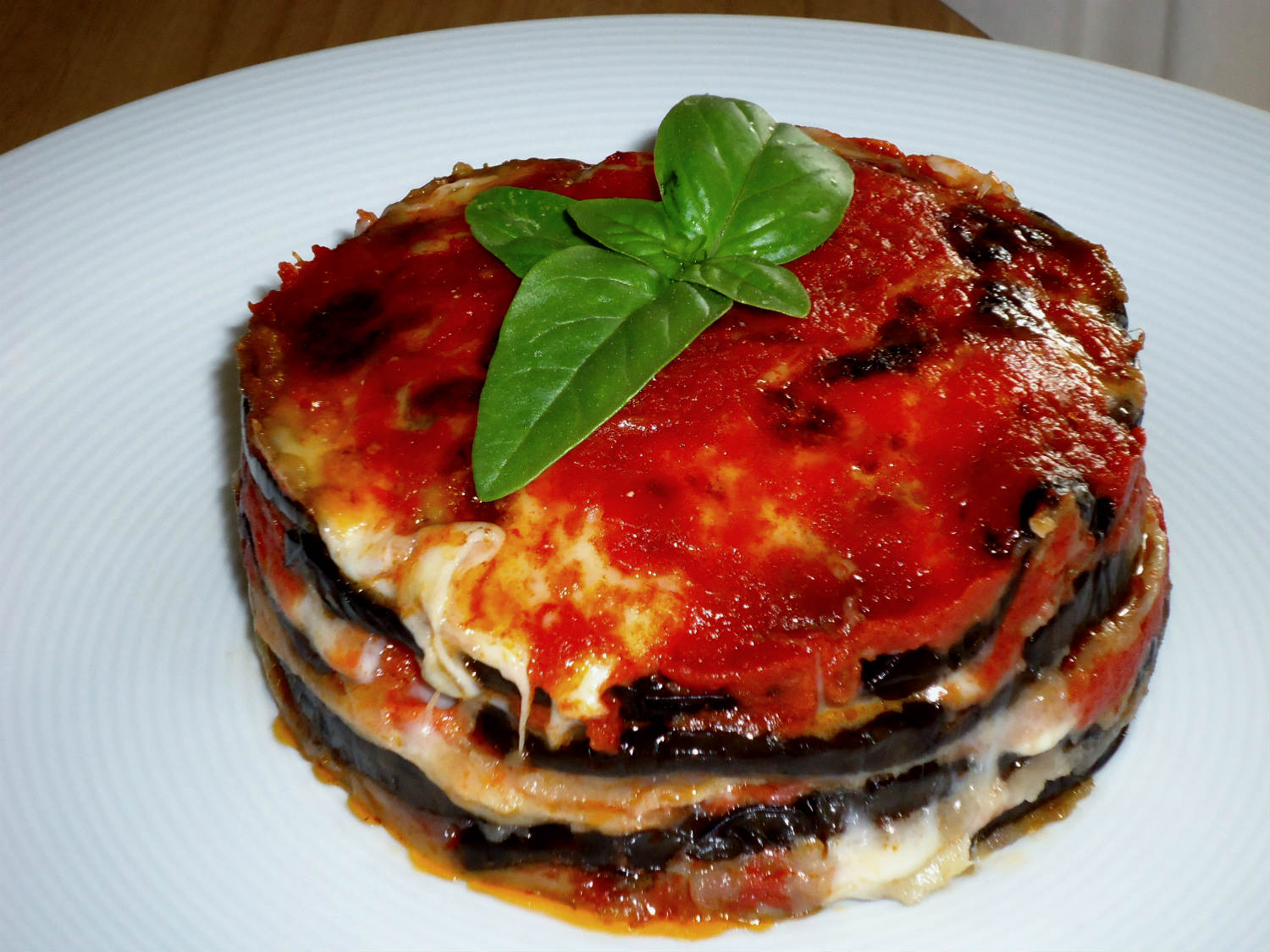 Ingredients (serves 4):
- 2 aubergines
- 200g mozzarella
- 4 tomatoes – sliced
- 50g grated parmesan
- 100g tomato sauce
- Basil

Cut the aubergine into slices and cook without oil in a non-stick frying pan until brown on the outside and soft in the middle. Now assemble the dish by layering the fried aubergine, slices of tomato, the tomato sauce, a little basil, sliced mozzarella and grated parmesan. Next, cook in a pre-heated oven at 160-170 Degrees Celsius for ten minutes. Remove and season to taste.
Lasagne Bolognese
Pair it with: Gran Verosso Rosso IGT 2014
Usual Price £8.99. Now £7.49.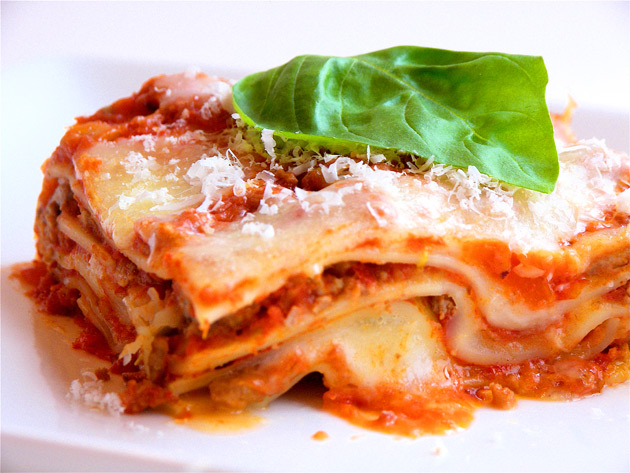 Ingredients (serves 4):
- 280g lasagne sheets
For the Bolognese sauce:
- 200g minced beef
- ½ cup oil
- ½ onion
- 1 tablespoon dried mushrooms
- 2 ripe tomatoes
- 40g butter
- Red wine
For the béchamel sauce:
- 350ml milk
- 3 dessert spoons butter
- 3 dessert spoons flour
- pepper
- salt

Prepare the Bolognese sauce. Lightly fry with chopped onion in a pan and when it starts to turn golden, add the minced meat and the chopped mushrooms. Add a little red wine to the mixture and the tomatoes. Leave on a gentle heat for one hour 30 minutes.

Next, prepare the béchamel. Add all the ingredients together in a saucepan and heat gently, stirring continually. Brush the lasagne sheets (6cm x 8cm) with butter. Place in a large ovenproof dish, layering with a thin layer of béchamel, a sprinkling of parmesan and a layer of Bolognese sauce. Repeat until the ingredients have been finished. Sprinkle more parmesan on top. Finally, place little knobs of butter over the lasagne and cook in a pre-heated 200 Degrees Celsius oven for around 20 minutes.

Melanzane alla Parmigiana
Pair it with: Rosso Molise DOC Riserva 2010
Usual Price £8.99. Now £6.99.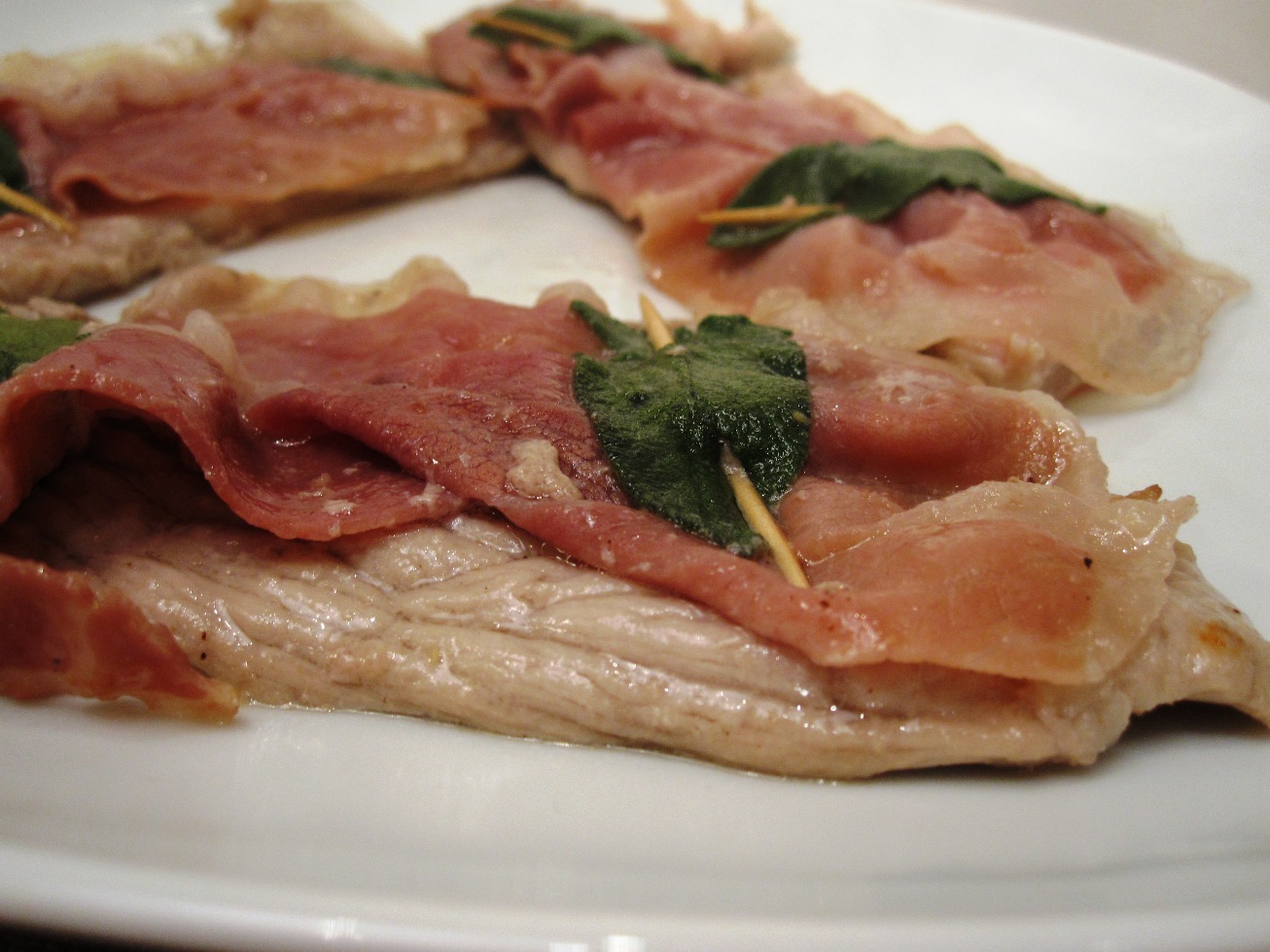 Ingredients (serves 4):
- 400g veal
- 30g raw of cooked ham
- 8 sage leaves
- 1 tablespoon raisins
- 30g butter
- 1 tablespoon oil
- 30g flour
- 50ml vegetable stock
- ½ glass white wine
- Salt

Cut eight thin slices of veal, and place a slice of ham and a few sage leaves on top of each. Coat in flour. Heat a little oil and butter in a pan, add the veal and fry the upper side first, until the sage leaves are crunchy. Turn over and add the wine, raisins, a little salt and simmer until tender.

Back to blog