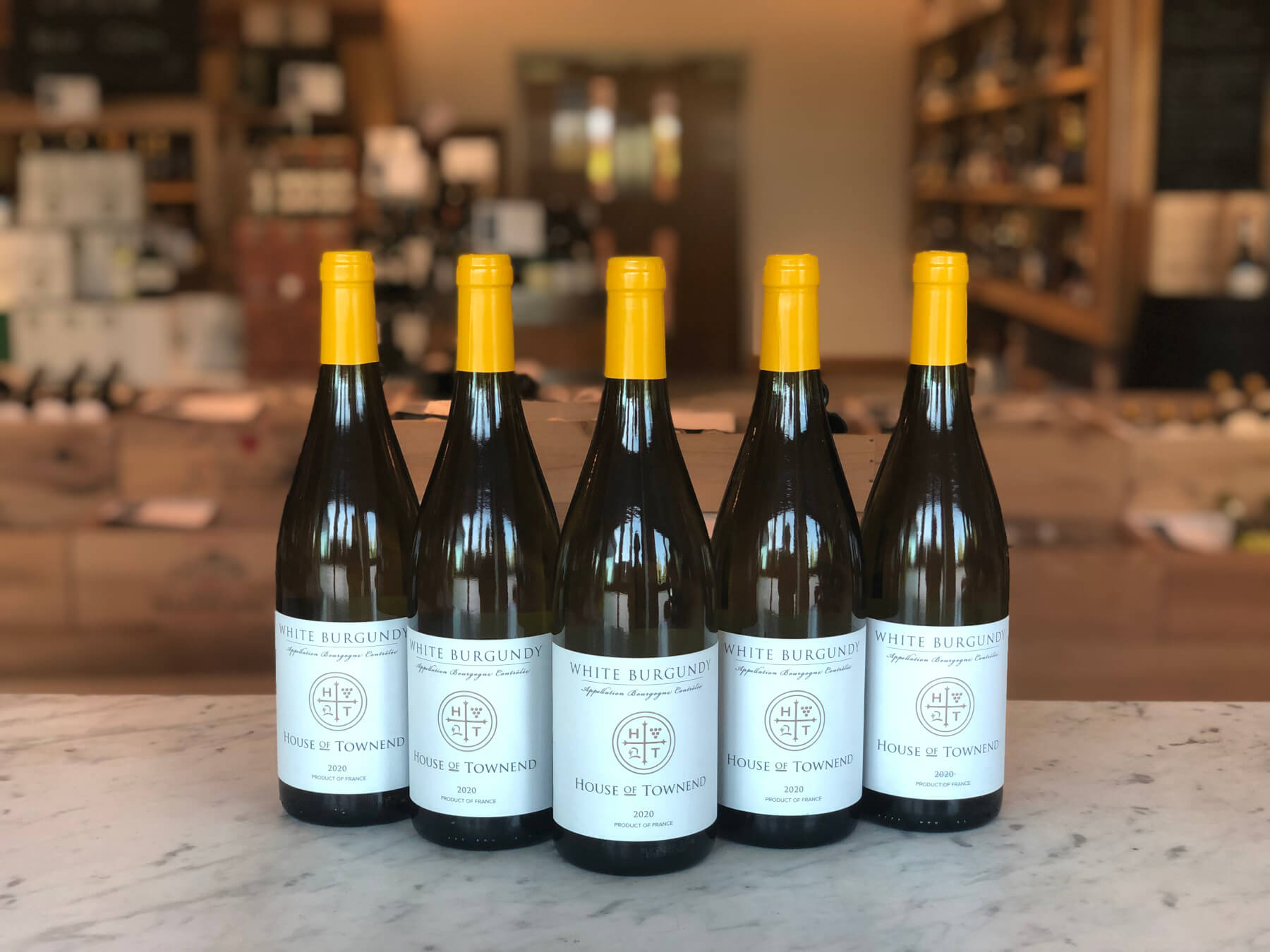 We are delighted to introduce our new House of Townend White Burgundy, Bourgogne Chardonnay 2020, which has just arrived in our cellars.
Some say that finding value for money in Burgundy is an almost impossible task, but we have collaborated with one of our super Burgundy producers, Les Vignerons de Buxy, based in the Côte Chalonnaise, to produce our own White Burgundy which delivers over and above expectation, and though I say it myself, it is an absolute corker!
Established in 1931, the Cave de Buxy is one of the most innovative, quality focussed producers in France, producing wines that express the individual terroirs of the Côte Chalonnaise in a modern, varietal focused way. We are excited to deliver this new project with such a great partner.
The 2020 vintage was hot and dry, producing small ripe berries, packed with flavour. The bouquet is brimming with fresh ripe fruits, leading to a palate that is creamy in texture, exhibiting ripe peach characters and a chalky minerality.
At only £12.49 per bottle, this wine will be an important part of our portfolio for many years to come and I hope it will find a regular spot in your weekly drinking!
Click here to find out more.

Back to blog