In early August we welcomed George Hetherton to our Private Sales & Cellar Door team. A month in to his role, what are his initial impressions of House of Townend?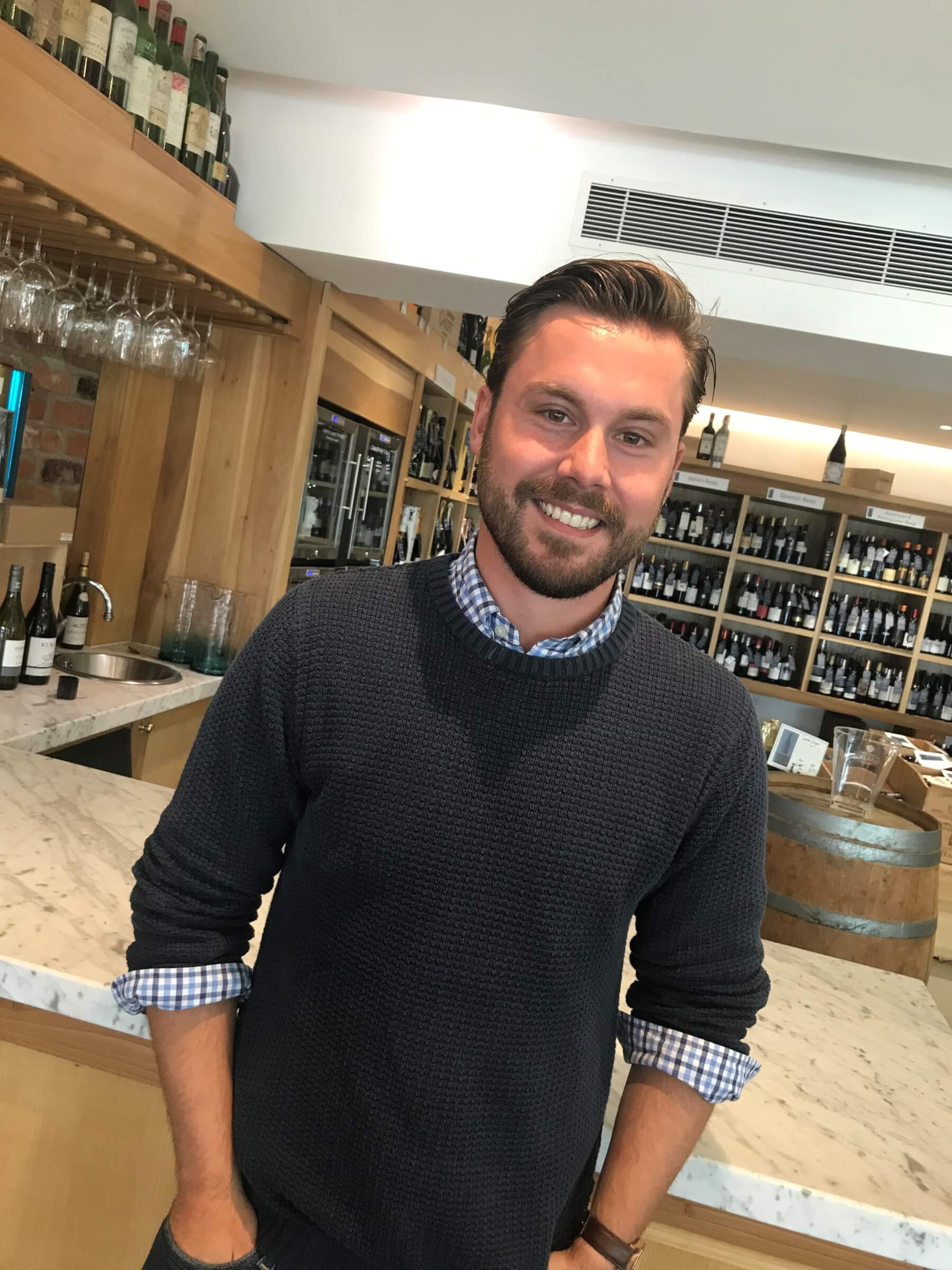 On my first morning at House of Townend, I walked into the Cellar Door shop to the elevating whiff of coffee and the glistening awakening of the large Champagne bottle chandeliers hanging above me. I see Stuart going about his morning routine of opening up the shop and preparing a large press of filter coffee for the team. I immediately noticed perhaps I was a little over dressed! Stuart approached with a comical but polite demeanor, "Good morning George. Jeans and a shirt would have sufficed, but top marks for effort, how are you doing?" He then proceeded to give me a low down of the day ahead. Moments later John popped his head through the door and with the shake of a hand and another brief introduction we began the tour of the complex, starting with the shop, then the bonded warehouse, and up the heavenly iron staircase into the enchanting private room of bonded storage, locked down for all the investing clients and prestige accounts, temperature controlled and packed to the brim with the elusive Raveneau's to Gaja's of the world. Very compelling stuff.
The warehouse itself is massive, and the operations with the team behind it are equally as impressive, hats off to Steve and the team. A chirpy bunch who move swiftly and organised, all in high-vis vests, with different documents in hand and instructions in their gaze. I watched as they navigated the towering city of wine with a clear disposition, and on silent pallet trucks they weaved the vinous streets like the peaceful milk man at dawn, plucking bottles from the inter-dimensional racking as they went. ABBA was playing in the back ground, smooth radio reflected their persona and I suddenly felt at ease in my superfluous attire. This was a place of equanimity and I was warmly engaged.
Onwards into the offices to the side of the warehouse, I was one by one introduced to the various departments and people within. Everyone was super friendly. Remembering everyone's name and every step of their operations was a mission I was determined to undertake. It was an endearing, professional and welcoming atmosphere. Stuart expressed strongly the aim was to not off load too much on to me in the first few days and to take things slow... actually I think he said it a few times, but you just can't help but to engage.
I followed Susie, Hannah and Stuart to the conference room where I was to be an observer and sit in on a marketing strategy meeting. The room was bright and finely kept with the memorabilia of a rich heritage carefully hung around the walls. In the center, a large round polished table awaited us with leather back chairs, and at this point, as my memory is slightly fuzzy, I believe John materialised out of thin air at the head of the table. When the meeting commenced everyone looked contemplative and keenly attuned as they reeled off the topics of discussion, bouncing opinions, concerns and ideas like it was a well written script. A meeting that certainly looked satisfyingly constructive, fluid and concise.
Since I have waffled on for so long, I think it's time to say that my time here so far has been brilliantly fascinating and informative, it has been a month now and I am further settling into my role. Strategising to improve the potential of private sales for the shop, online and client database, and developing investment opportunities for people is a great position to be in. I have also had the pleasure of attending a few tastings with John and the team, a regular occurrence here and importantly so. In the current wine world, as consumer preferences are diversifying, and winemakers themselves, trying to think outside the box, it's important to be up to date. It's a tasteful challenge, but it's good practice and essential that these new products are brought to the table. Besides the modern and revolutionary, this place is in no short supply of the fine and rare classics. There really is some serious juice behind these doors. Rousseau, Sauzet, Rostaing, Lafite you name it. I'm lucky to be working alongside it all, and I look forward to my future here.
My favourite wines from House of Townend so far: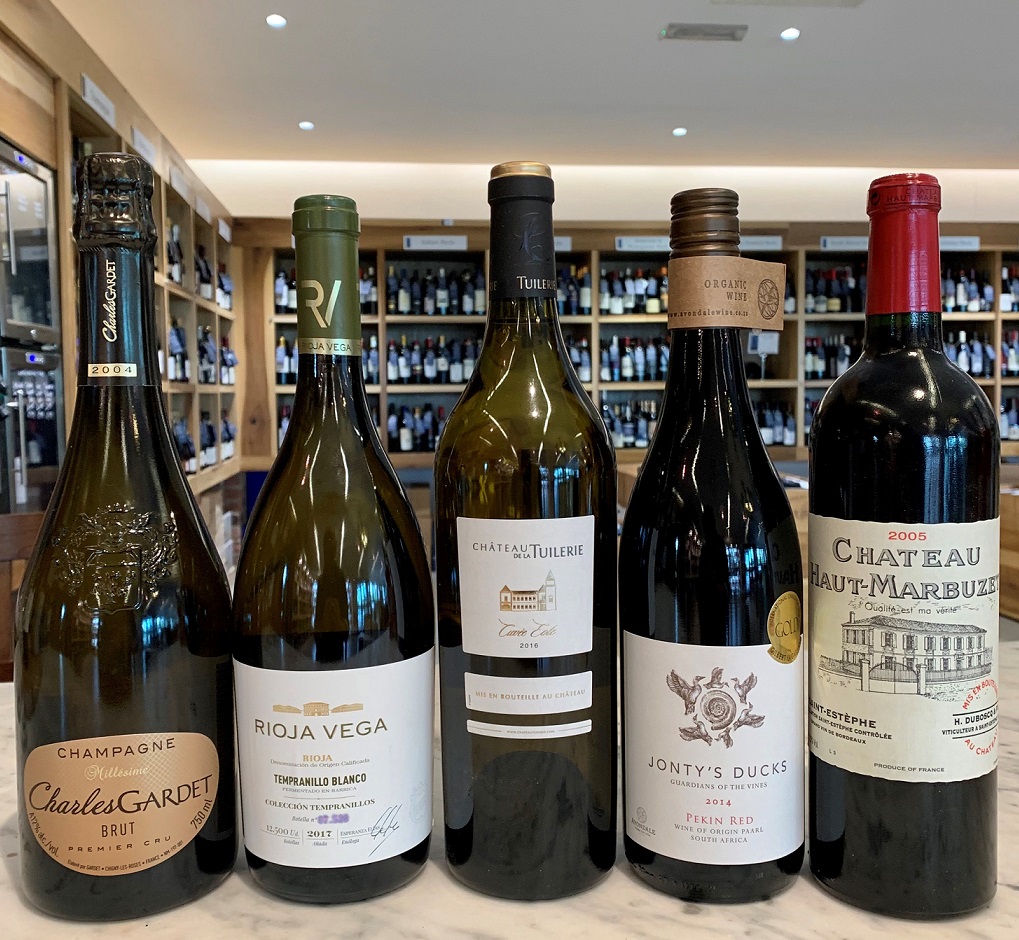 Cuvée Charles Gardet 2004
Medium gold in appearance with generous aromatics of citrus, toast and almond pastry. The palate is silky and refined on the immediate with a fine persistent mousse that wraps the palate giving richness and opulence, with flavours of red apple, lemon marmalade and spiced poached pear. All is carried through by a thread of tension, a well-integrated acid structure that lingers to the finish and holds together a balance of expression and youth. Full of flavour and complexity.
Rioja Vega Tempranillo Blanco 2017
Medium Lemon with a greenish hue. Aromas are rich and layered with delicate floral top notes. An unusual but pretty aroma that is filled with flowers, lemon yogurt, butterscotch and gunflint. The palate has immediate elegance and softness round the edges opening up to a more phenolic and textured mid palate. The wine is medium bodied, dry with a broad acid structure and finely balanced. Flavours of crunchy green apple with a chalky minerality, gunflint and butterscotch mirror the nose which develops into dried exotic fruit on a silky, lengthy finish.
Château de Le Tuilerie Cuvée Eole Blanc 2016
Pale lemon with subtle hints of gold. A pure and forward nose perfumed with citrus oils, jasmine tea, apricots and almond. Strangely Burgundian in style it has richness on the palate with a clean line of acid adding to verve and finesse. Lemon curd, jasmine and apricot develop into hazelnut and cedar on the finish. A wine with great balance, length, intensity and complexity.
Avondale Jonty's Ducks Red 2016
For a blend of six different grapes, it has great balance and varietal definition. It is very easy to drink but a good introduction to serious wine. Deep ruby in colour, it has a complex and giving nose of smoke and black berries, liquorice and mocha. The palate is medium bodied with a dense black fruit core and a lingering finish that develops hints of vanilla, violets and earth. The integration of oak on this wine is very impressive and a subtle freshness lifts it. And the story is great.
Château Haut Marbuzet 2005 St-Estèphe
Deep ruby with garnet rim. An intense and complex perfume of plum and blackcurrant, coffee, cedar and smoked herbs. The palate is bold and broad, with depth, complexity and a medium intensity. The mouthfeel is fine grained but firm with a supple, developing finish. Flavours of cherries and plums intermingle with roasted herbs, cigars and coffee that lead into a silky finish of black olive, exotic spices and truffle. Very expressive for a Saint- Estephe but a very classy and seductive.

Back to blog