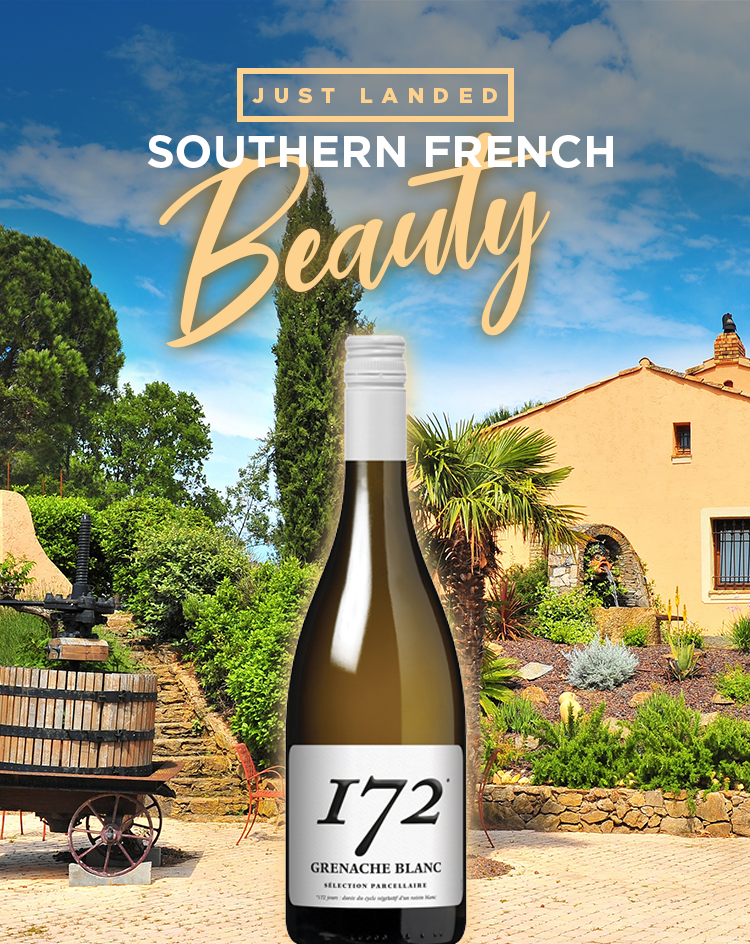 Just landed in our warehouse, this charming southern French wine from our old friend, the talented Xavier Roger, is part of a special series of wines whose name derives from the number of days in the vegetative growth cycle of each varietal. Exactly 172 days have passed between the bud break in the Spring and the leaf fall in the Autumn of the Grenache Blanc grapes.
Xavier has produced the 2020 vintage with deep respect for the regional soil and terroir, a mixture of limestone, sand and clay, and is the result of a long process, from the right choice of vineyard to the careful selection of the grapes, with the resultant wine exhibiting the clear characteristics of the Grenache Blanc.
Famous for its role in the production of white Chateauneuf-du-Pape, where it is blended with Marsanne and Roussanne, it is also a bit if a show off as an individual varietal. Rich and beautifully textured, expressive with notes of white peach, mango and a touch of lime blossom, there is a wonderful infusion of minerality and spiky acidity that gives a balancing zip to the lush and dense palate. A wonderful wine, which makes a delicious partner to a wide variety of rich and flavourful dishes!
Usual Price £11.99
Offer Price £9.99

Back to blog