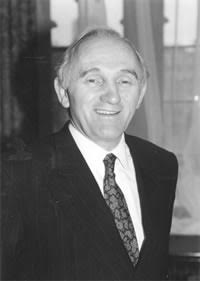 John E. Townend
12th June 1934 – 18th August 2018
---
It is with deep sadness that I announce the death of my Father and our Chairman, John E Townend.
Born in 1934 to Charles and Dorothy, he was educated at Hymers College, a school he loved and where he served as a Governor 1967-2009.
He joined Smailes, Holtby and Gray as an articled clerk in Chartered Accountancy where he worked between 1951-1957, receiving the Plender prize for top paper in the country in Advanced Accounting, when he qualified as a Chartered Accountant.
Between 1957-1959 he served in the Royal Air Force as a commissioned Pilot Officer, before joining the family business as Commercial Secretary and Finance Director, becoming Managing Director in 1961 and Chairman in 1979. He was also Chairman of the Yorkshire and Humberside Wine and Spirit Association 1975-1976.
In 1965 he founded the first National voluntary group of independent wine merchants, The Independent Wine Merchants Association Ltd, now called the Merchant Vintners.
He was a Liveryman of the Worshipful Company of Distillers and the Worshipful Company of Woolmen, where he served as Master 2004-5.
My Father's energy knew no bounds. His love of politics saw him become chairman of his local Young Conservative Association in 1951 at the age of 17. He rose quickly up the ranks of the local party and was elected to Hull City Council at the age of 21.
Within nine years he was leader of the Humberside Conservatives and became leader of the county council when the party regained control in 1977.
At the 1979 general election he was elected as the Conservative Party Member of Parliament for Bridlington, East Riding of Yorkshire, subsequently Yorkshire East, the seat he held until his retirement in 2001.
---
John C Townend

Back to blog