Wine always makes a great gift, whatever the occasion. However, picking the right bottle can be a daunting task. With Christmas just around the corner, we have put together some top tips to help you find the perfect bottle for family, friends or colleagues this year.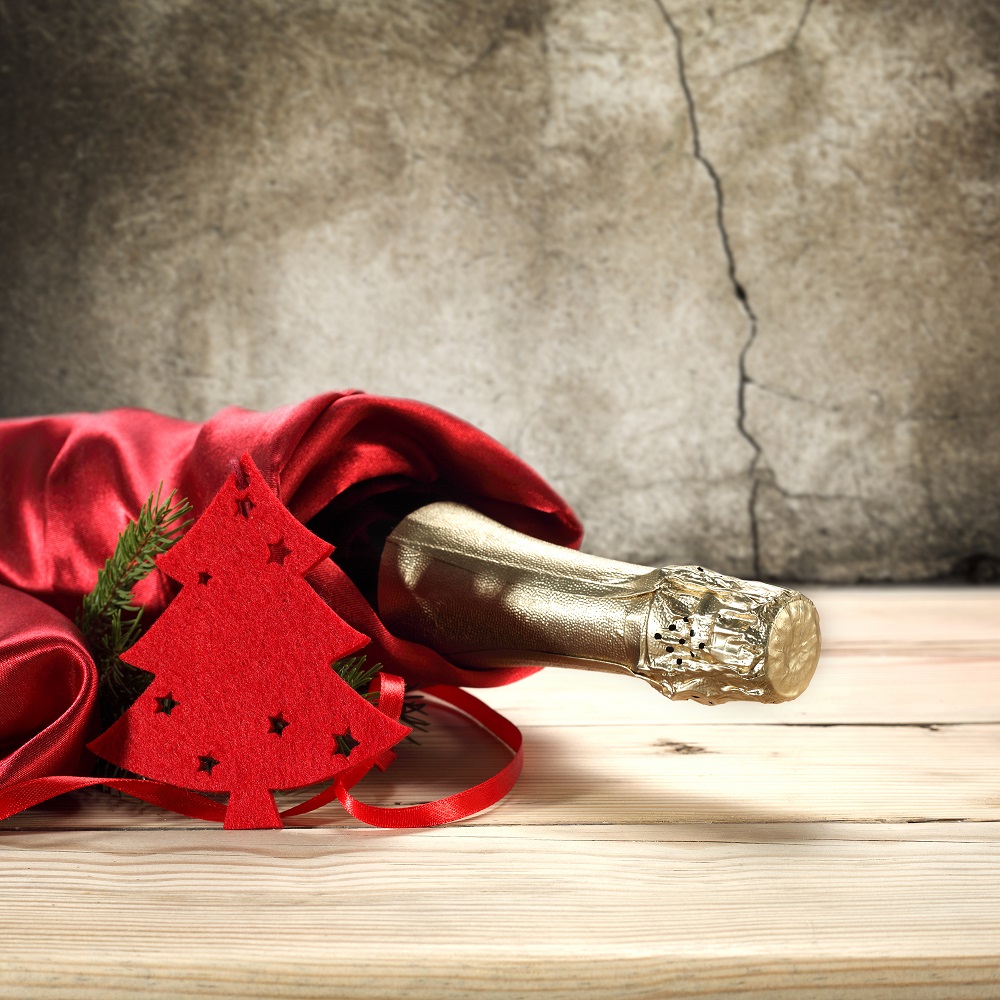 Consider the season
A good place to start when picking out a bottle of wine as a gift is to think about the season you are in. People don't want the same wines in summer as they do over the Christmas period. This Christmas think about heavier, weightier wines such as Cabernet Sauvignon or Malbec for red wine lovers and an oaked Chardonnay for white wine lovers. As it party season, you also can't go wrong with a bottle of Champagne or Sparkling Wine.
Know the recipients tastes
Most wine drinkers have particular tastes – whether they are a dry white wine fan or like to drink heavier red wines, is always good to know what your gift recipient likes to drink. Tell our Wine Advisors what you have seen them drink in the past, and we will be able to recommend something very similar.
Pick a nice label or bottle
Whilst we don't encourage picking a bottle of wine solely based on its appearance, when you are giving wine as a gift, the packaging matters. An unusual, stand-out label will be more appreciated than a dull label.
Consider a large bottle format
There's little to beat the impressive size of a Magnum, or a double Magnum as a gift to hand to a friend or colleague. And due to the fact that it ages more slowly, not only does a Big Bottle look so good, the wine tends to taste better too! Click here to see our range of large bottle wines.
Pick something unusual
Avoid wines you recognise, because the chances are your gift recipient will recognise them too, and nothing spoils a wine gift more than the giftee recognising it as an £8 bottle from the supermarket. At House of Townend we ship directly from many producers and have exclusive wines that you can't buy anywhere else, making our wines the perfect gift!
Use a Wine Merchant
Most supermarkets sell decent wine these days, but their extensive ranges can be intimidating. At House of Townend we have Wine Advisors available who spend their days answering questions about wine. Pop in to see us and we will help you find the perfect wine gift this Christmas.
Try a Wine Subscription
If you're looking at giving a more substantial gift to someone this Christmas, why not try a Wine Subscription? Carefully selected by our wine experts, our Wine Whenever you Want service provides mixed cases of different wines which are tasting particularly well and which are suitable for the season, at varying intervals throughout the year. Provided with informative tasting notes the recipient of your subscription gift will get the chance to explore a huge variety of quality wines. Find out more.
Wrap it up
Wrapping a bottle of wine can be frustrating – not only is it tricky to do well, it is also very hard to disguise what it is. We have a range of cardboard and wooden gift boxes available to make your wine gifts look fabulous and we will happily include a gift card – just ask!

Back to blog