Our team of wine buyers are always on the lookout for exciting new wines from up and coming regions. Given eastern European countries have been producing wine for thousands of years, it's a wonder they've taken so long to prosper, but their time to shine has arrived! Regional Account Manager, Alison Gregson, explores the comeback of eastern European wines.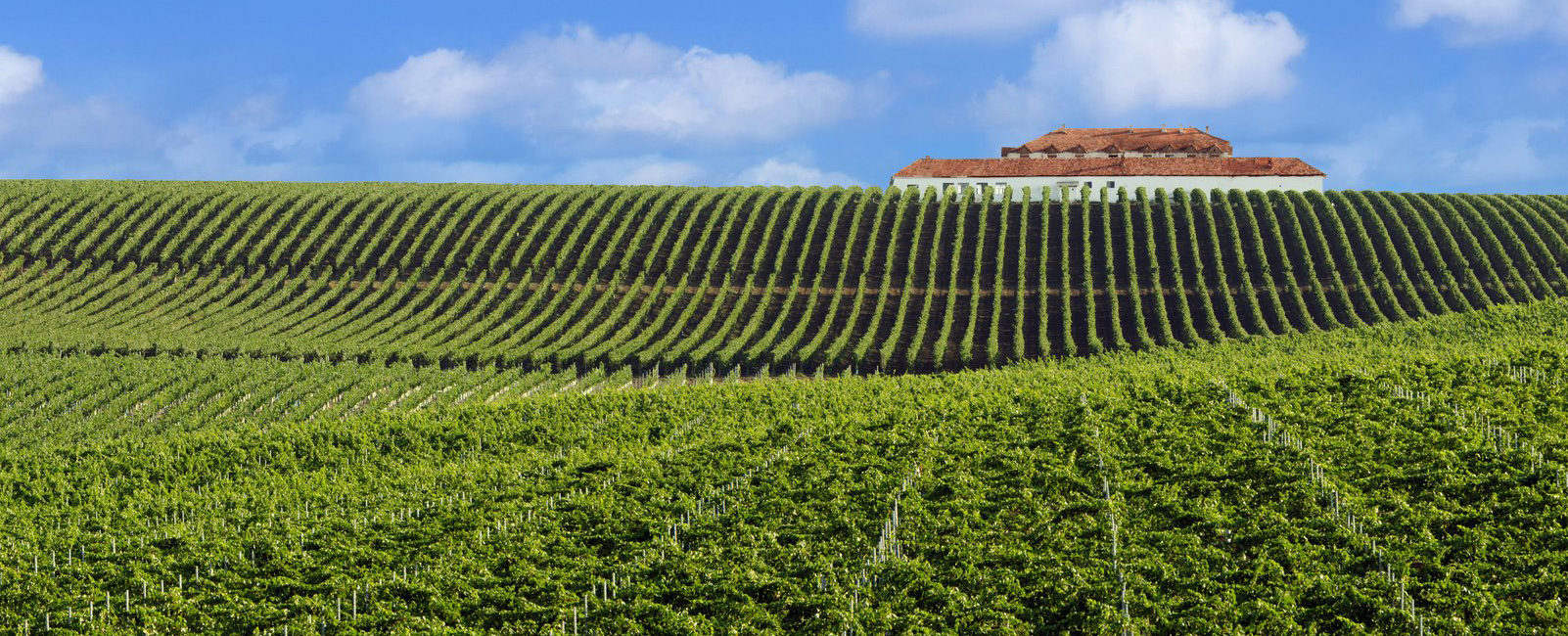 Recaş vineyard, Banat, Romania

The era of exploration and discovery is upon us!
Following a few difficult vintages in western wine countries, eastern European wines are offering consumers and sommeliers an array of exciting, high quality, authentic wines made from local grapes which are easy on the pocket and have unique stories to tell.
Here's the history… a diverse region, once part of the Austro-Hungarian empire, contained vineyard plantings as far back as the time of the Holy Crusades, repressed by the Ottoman Empire and Muslim aversion to alcohol. Fortunately some plantings remained to which Austro-Hungarians added cultivation.
With the onslaught of socialism following World War 2, the Soviets did their upmost to eliminate individual initiative by forcing all lands into collective agricultural areas. Grapes with unique characteristics were replaced by those which were easy to maintain, grew in abundance and produced huge quantities of fruit at the expense of quality. Production was restricted to a few mammoth co-operative wineries designing wines specifically to Soviet tastes.
After the collapse of the Soviet empire, money and incentive for individual growers to start afresh was scarce, added to which their key Soviet market for over fifty years had no money to buy wine. Gradually, over time, growers have reclaimed their land and planted interesting, better grapes and re-established estate bottled wines.
And so, thirty years after the Berlin Wall fell and the Soviet bloc of Eastern Europe began to dismantle itself, the changes to the wines we can explore and enjoy from the region are ever expanding and improving.
Whilst we're always ahead of the trend at House of Townend and have gradually extended our selection of wines from Hungary, Bulgaria and Romania in line with the improved quality and points of difference emerging, we've recently added the following four exciting, inexpensive jewels to our crown: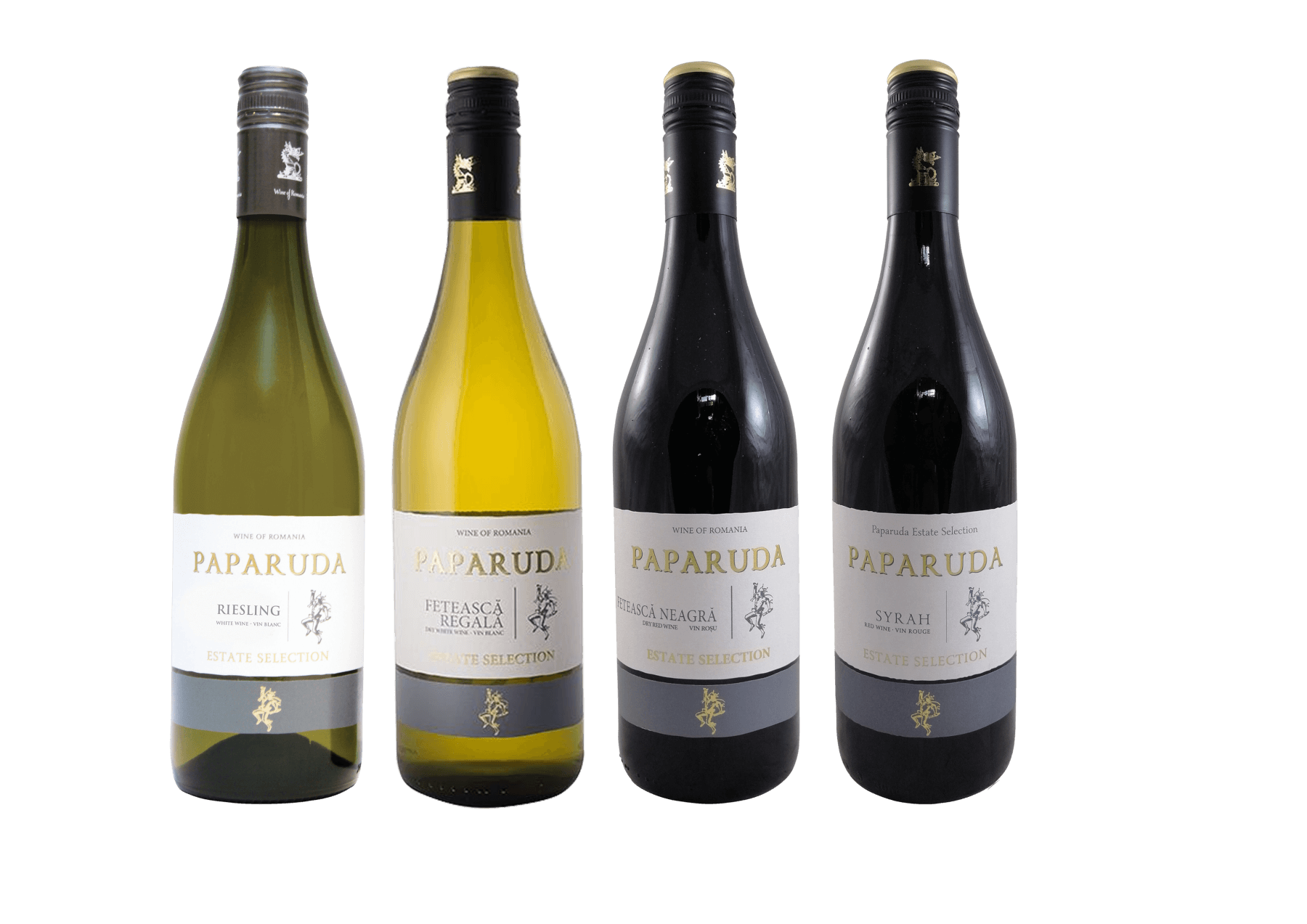 These new Paparuda varietals were individually selected by John Townend on the grounds of their quality and commercial appeal during a recent trip to the region, the fact they're all certified as suitable for vegetarians and vegans is purely an added benefit! The combined eclectic knowledge of an English owner, his Romanian wife and an Australian winemaker all lead to a kaleidoscope of character within the resulting wines being produced on the Estate and we're confident you'll enjoy them as much as we do!
The Wines
Whilst both of our new whites pack a flavour punch with intense aromas, brimming with fruit character, their flavour profiles are poles apart:
Papruda Riesling is crying out for food of the Asian variety. Filled with fresh aromas of green apple, citrus and lime leading to juicy white melon flavours and refreshing, zingy acidity; there's certainly no doubting it's a Riesling… an absolute steel compared to some of its varietal rivals.
In contrast, the lesser known indigenous Paparuda Feteasca Regala White is similar in style to a Gewurztraminer or dry Muscat, easy drinking on its own or with fish, poultry and salads. Light and vibrant with juicy apple, pear and grapefruit flavours… well worth a try, just gorgeous!
The reds:
Paparuda Syrah is everything you'd expect it to be and more - juicy and spicy with dark fruit flavours of bitter cherry, blackberry and a hint of vanilla.
A second indigenous varietal, the amazing Paparuda Feteasca Neagra Red is rich, ripe and smooth, loaded with dark berry and cherry fruits. Both of our new reds work wonderfully well with Italian food and Moroccan spiced dishes but their fruit driven style allows perfect enjoyment without food and like their white counterparts, are great value for money.
The Producer

Cramele (literally meaning "Cellar") is a premium wine estate located on the far western fringes of the Romanian region of Transylvania/Banat. All of the fruit is selected from their own 980 hectare estate and bottled in their state of the art winery completed in 2010. Their wines are modern and fruit driven and express perfectly the traditions and terroir of the Recaş vineyard where wine has been produced continuously since the 1st century A.D.
The Region

Legend has it that the Banat region of Romania was where Bacchus, the God of Wine, spent his childhood; certainly the first records of viticulture date back to the Roman Empire when it invaded and annexed the central part of Dacia in 106 AD. The region west of Romania, surrounding the city of Timisoara, is the home of the multi award winning Recaş. The vineyard areas and wine region have both benefited from centuries of influence from Hungarian, Bavarian and Austrian immigrants; all laying claim to have influenced the present day viticulture. Recaş is now a 700ha modern day winery, exporting to both Europe and the Americas. It has a Mediterranean climate, cooler than the rest of Romania, and dryer with a longer harvest season, allowing many varieties to ripen easily.
When so much history through troubled times is combined with continued determination and ongoing innovation, it is little wonder the resulting wines we now have access to are so quirky and sought after.
Our new Black Sea beauties are well worth diving into and Eastern European wines are most certainly the ones to watch… don't say we didn't tell you!

Back to blog