In early June 2019, our Regional Account Manager, Rak Jain, hosted a Wine Dinner at The Church Green in Lymm. Here is his overview of the evening, and of the food & wine combinations that they put together.

It was with great anticipation that we helped host our first Food & Wine Night at The Church Green, Lymm. Knowing that I was going to get the opportunity to sample the culinary expertise of Aiden Byrne had me quite excited... and boy did he deliver!
We had agreed to show a range of wines that were a bit different to your usual suspects and this started with a refreshing delight of Porto Poças White Port served with tonic, fresh mint, lemon and crushed ice. This was something that I was first given as an aperitif by the amazing Poças winery on a trip a few years ago to Porto and was bowled over by its refreshing style. Well worth serving to your friend's pre dinner and with it being only 19% ABV a couple of glasses of this would well be the order of the day to start the evening off (also great as a pre Barbeque refresher!)
On to Aiden's starter of Ginger Cured Salmon, wasabi mayonnaise, crisp nori seaweed and pickled cucumber. Not only was it beautifully presented (you wouldn't expect anything different!) but the flavours married so well. I had decided to show two white wines, Feteasca Regala from Paparuda and Talisman Grüner Veltliner with this. The reaction from customers was that the Feteasca Regala drank extremely well on its own, whilst the Talisman Grüner paired better with the dish. After doing a taste test myself (what's that phrase? Oh yeah - it's a dirty job but someone's got to do it!) I agreed, although as per my previous blog I do find the Regala so easy to drink.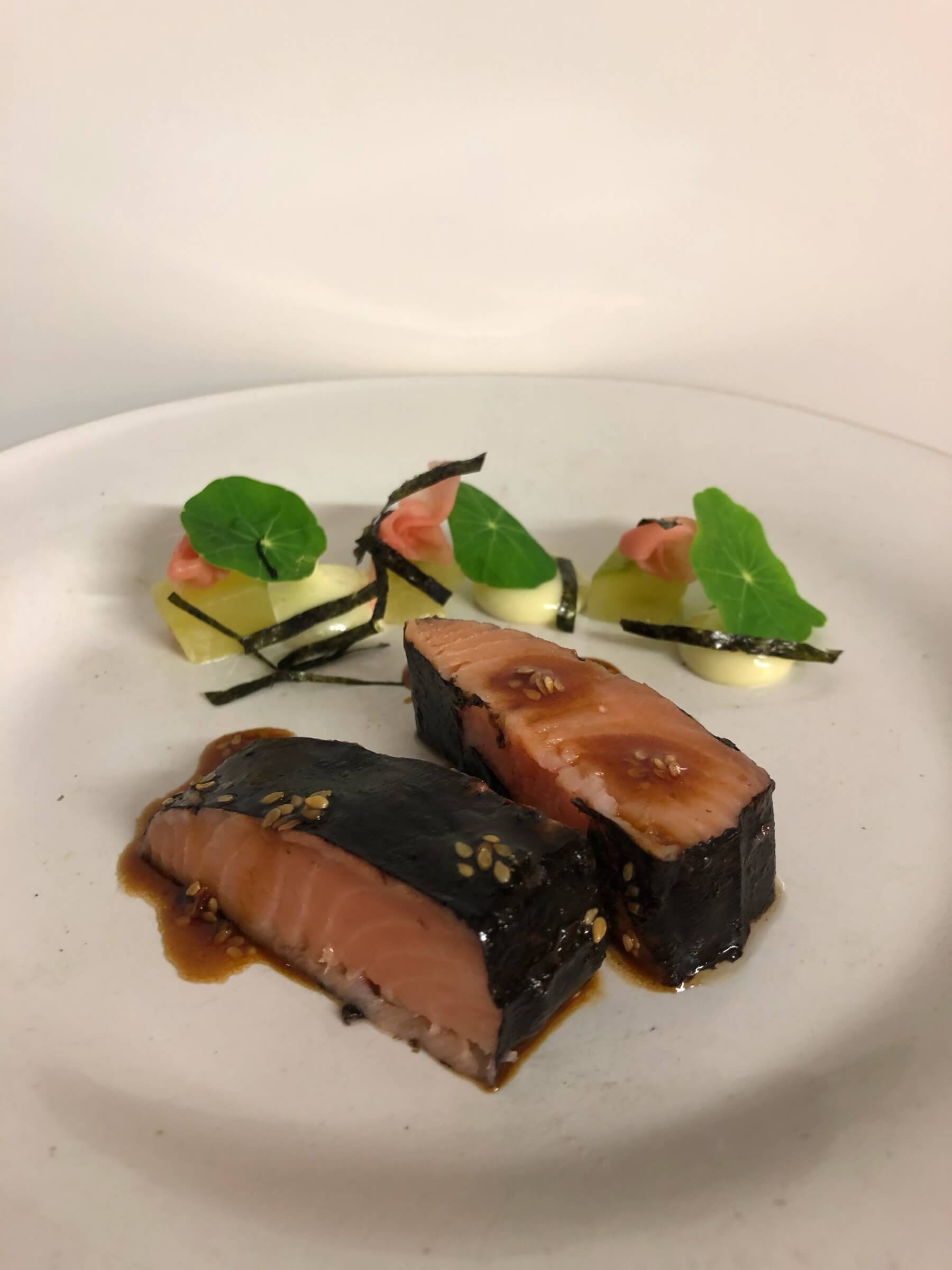 Moving on to the main. Grilled Rare Bred Pork Chop (Aiden at this point gave a quick talk on the meat, letting us know it was all from the same herd of Outdoor Bred & Reared Oxford Sandy & Black Pigs) comfit garlic, thyme and extremely moreish olive oil mash. This dish was stunning as he had also used some of his home cured salami and ham – again from the same herd of pigs. I even got a look at these in the cellar!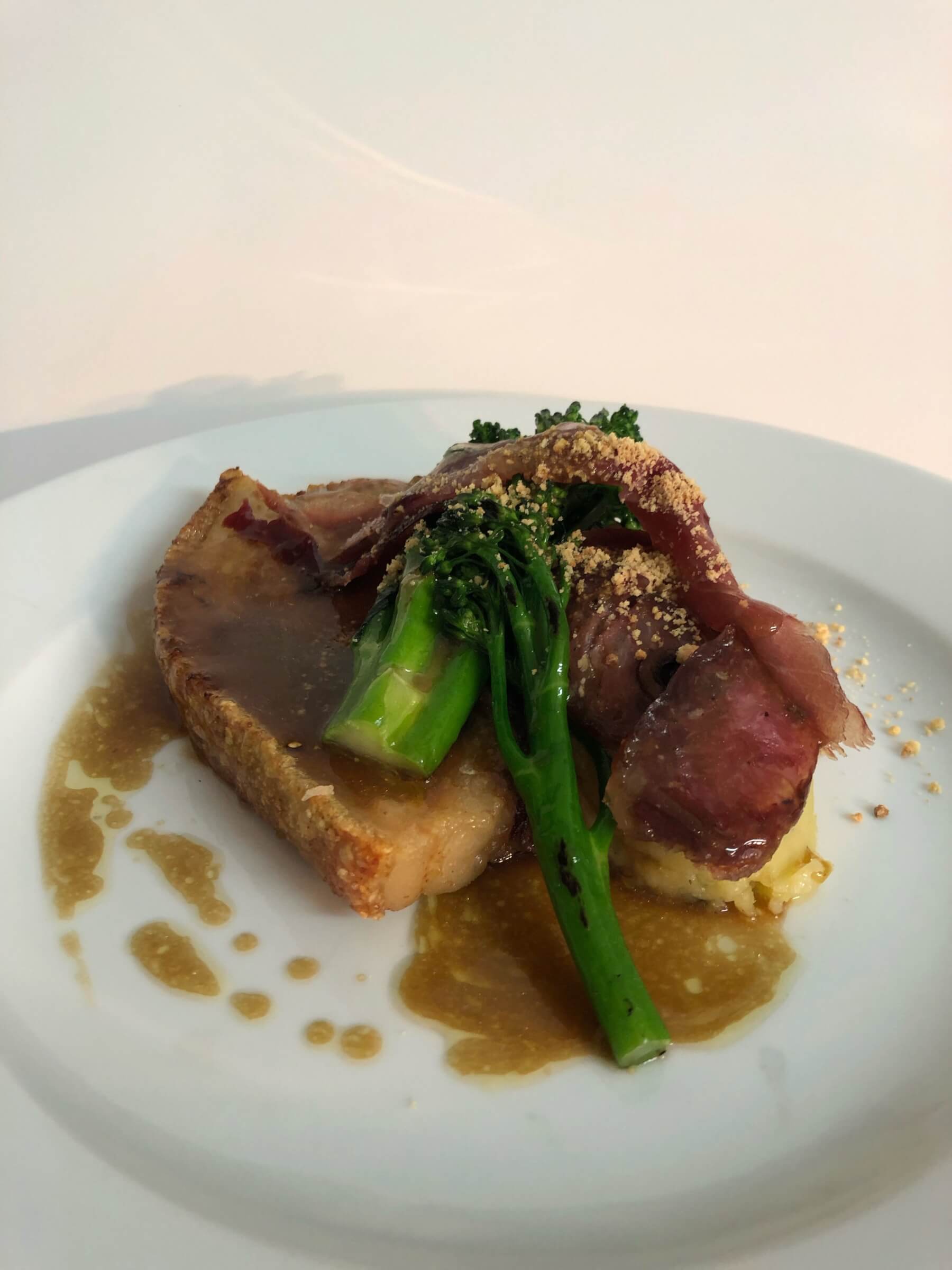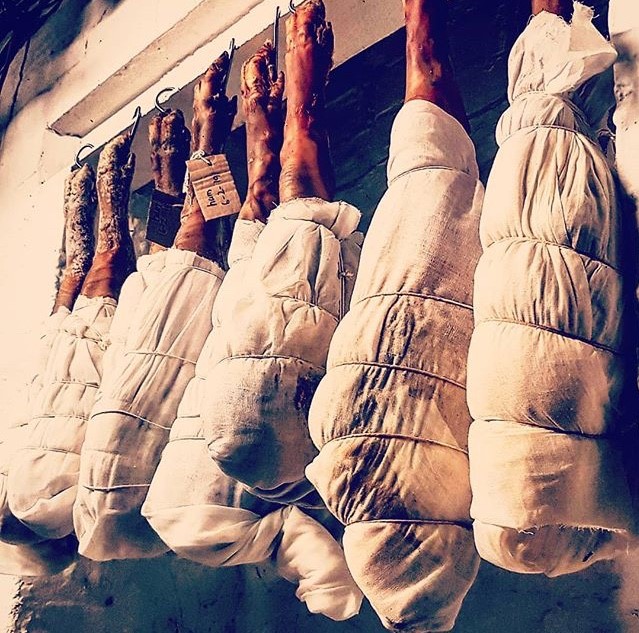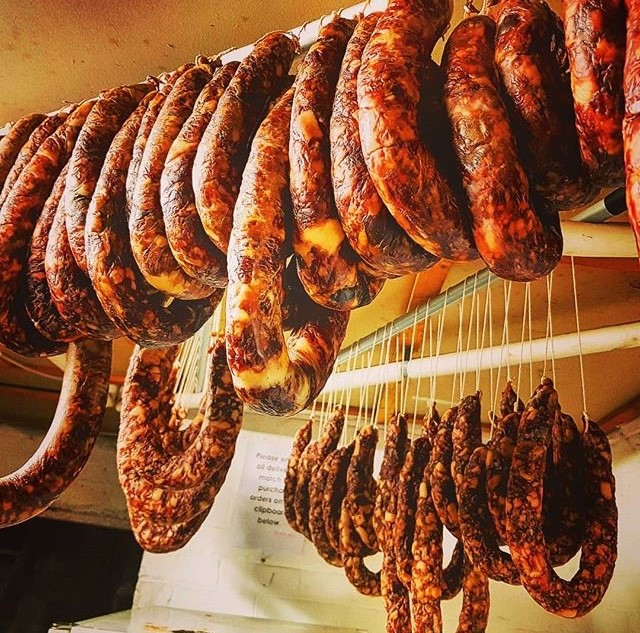 With this we served two reds, the Romanian Pinot Noir, Lautarul and the Feteasca Neagra from Paparuda. Both of these wines showed very well and I do love it when we have a split of customer's preferences, some preferring the Pinot Noir with the dish and others the Feteasca Neagra. This always reaffirms to me that we do not all have the same palate and tastes... what a boring place the world would be if this was the case!
On to dessert, a lovely Treacle Tart. I had decided to pair this not with your usual run of the mill dessert wine, but a 10 Year Old Tawny Port again from our friends at Porto Poças. This was served chilled, as it is meant to be, and the fact that some of the customers were asking for more was a testament to it success!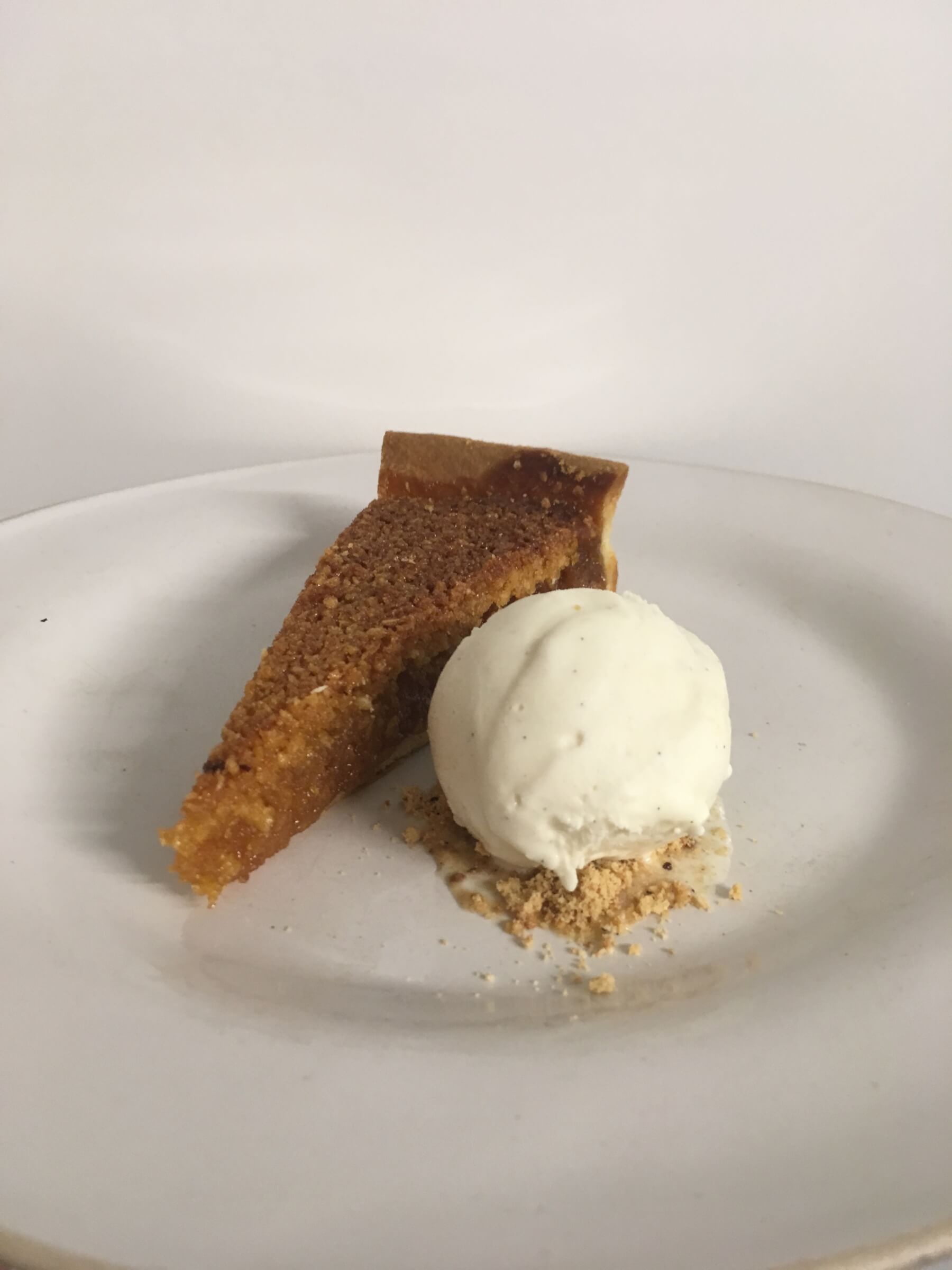 All in all a good night and many thanks to Aiden, Sarah, Martin and the team at The Church Green.


Back to blog