Each month, our team of buyers meet to taste, review and discuss any new wine samples that they have been sent by new or existing suppliers. George Hetherton has put together a blog of the latest Buying Meeting.
It's always nice to be told to quit what you're doing because of the all-important buyers meetings, despite it being a rather busy Friday in the shop with a frightfully lengthy to do list. You never know what treats might come your way next to tickle your taste buds whilst weaning out the good wines from the not quite so good wines. However, it really does take some focus, a clear mind, an objective view and a palate that is ready to go without the faintest taint of distraction or stress. My palate had only just recovered from the Specialist Importers Trade Tasting the day before where filtering through tables and tables of the stuff had resulted in a mouth as dry as Gandhi's flip flop. But it's great, inspiring, every bottle has a story to tell and so do the producers behind them.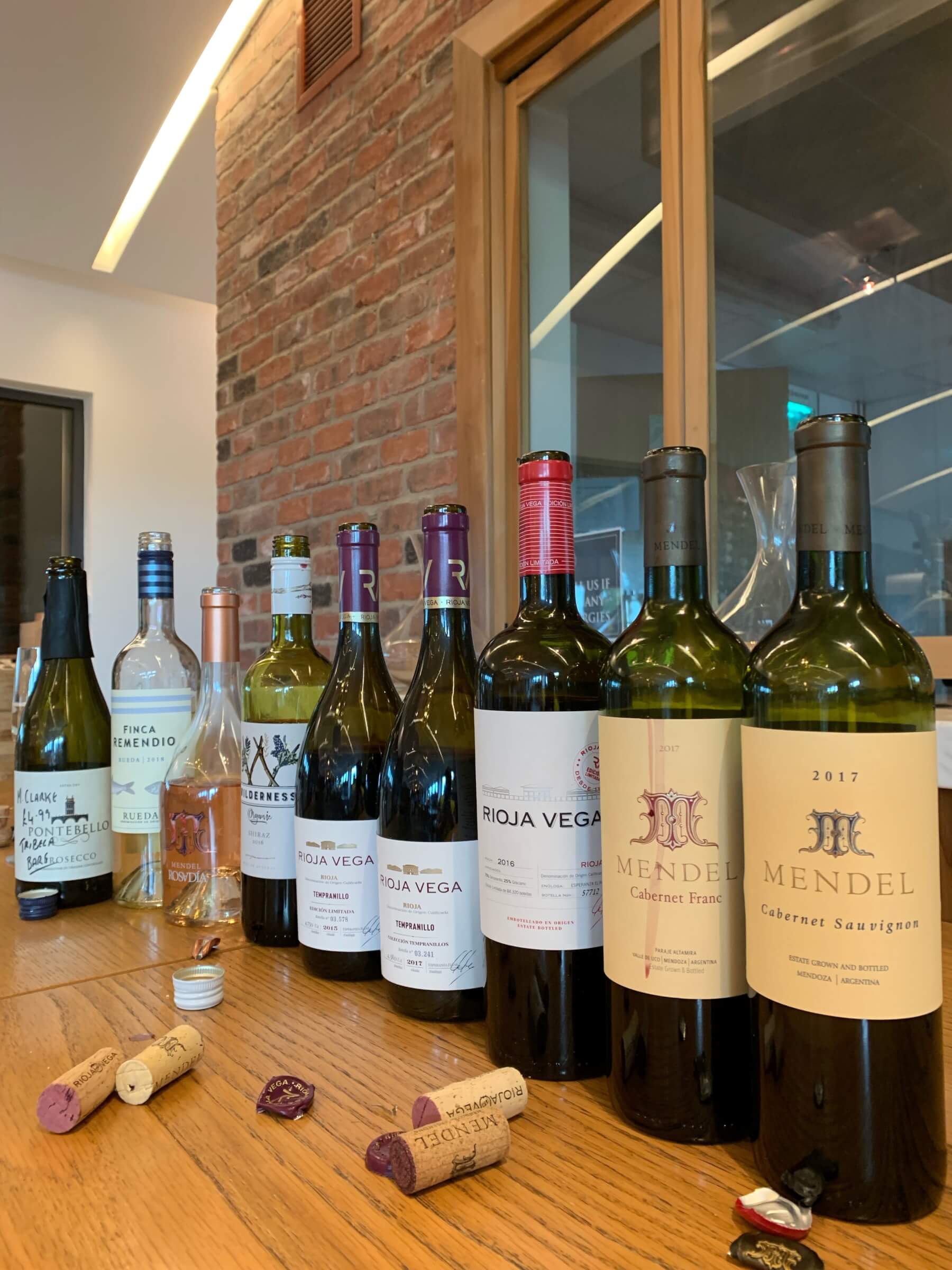 So, the buyers meeting consisted of John, David, Gavin and I. It kicked off with a Prosecco. This Prosecco was an attempt at a £4.99 trade price. It is always something we will consider but unfortunately, this didn't make the cut.The wine erupted and was dead in seconds, not only that, the typical delicate floral aromatics with lemon drops and pears were absent and masked by a simple metallic acidity that left a bitterness in the back of the throat. You can learn a lot from tasting wines that don't quite deliver, as not only does it proves that it is often worth spending the extra pound, but to know what not to look for only reassures you that you are on the right track to finding what you do want. It's all progress. Statistics show that consumers these days are willing to spend just a little more, with a greater focus on quality over quantity.
The next wine was the much sought-after "fish" wine, the Finca Remendio 2018. A normally crisp and elegant blend of Verdejo and Viura from Rueda in Spain for £10.99. This was a wine that was very popular with our customers and since we sold out, they have been asking for it back. Indeed, there are no fish in it, but rather what the customers are referring to is its trendy label with fish on. Slightly lacking from previous vintages, well balanced with good fruit and varietal definition, but not the freshest, it felt slightly flabby on the mid-palate and without that defining freshness the price point couldn't be justified.
Next was Mendel's Rosadia, a fantastic producer from Argentina famed for their Malbec. An interesting blend of Pinot Noir, Cabernet Franc, Merlot and Malbec. This was ok except for the rising scent of sulphur masking stewed strawberries, often indicative of a reductive winemaking practice that involves anaerobic conditions, or, without oxygen. This is further exacerbated in air tight bottles. In most cases it keeps the wine fresh, acid tight and fruit youthful, but in extreme cases sulphides are produced, though they are harmless. Knowing that copper reacts to release the free Sulphur, John, the astute man that he is, flips out a copper coin from his pocket into the glass with Clint Eastwood precision. A neat party trick if you ever find this problem, pop the coin in, give the glass a swirl and it should blow off. Better!
So far we hadn't found anything that we liked, and even the Wilderness Organic Shiraz that followed was funky, it contained a rubbery peppered fruit, with an almost "dentist's surgical mask" like aroma (I must credit that one to David). This aroma is said to be reminiscent of a yeast colloquially known as 'Brett' (Brettanomyces), one that can often make its way into the winery with lack of proper hygiene. It can be common with more natural winemaking practices and some grapes also have a slightly higher pre-disposition to giving the distinctive aromas. In more fortunate cases some strains can add aromas of popcorn and bacon fat, but most can smell like sweat, leather and surgical plasters.
The next three wines were all Tempranillos from the fabulous Rioja Vega. Great wines, consistent, full of flavour, depth and class. The 2015 was slightly on the edge of its drinking window which was unfortunate but the 2017 was fantastic and full in flavour with a freshness that often Riojas can lose. Think strawberries, cherry tobacco, black olives and spice.
The stars of the show were last. A long and savouring silence was in suspense, as we stood around with our noses to our glass. An aura of immense satisfaction began to brew to the impressive perfume of the Mendel reds. Roberto de la Mota's prestigious winemaking skills and tremendously old vineyards, produces some of Mendoza's most elegant wines. Absolutely outstanding, this is the Mendel we know to love. The Cabernet Franc showed immense depth with lifted aromas of blackberries and violets, charred bell peppers, wet leaf and pencil shavings. A grape that I have always believed to be under appreciated. The Cabernet Sauvignon, robust and elegant, full flavours of blackcurrant, capsicum, rose, fig and spice. A compelling set of reds with brilliant balance, flavour, length and complexity. Faultless.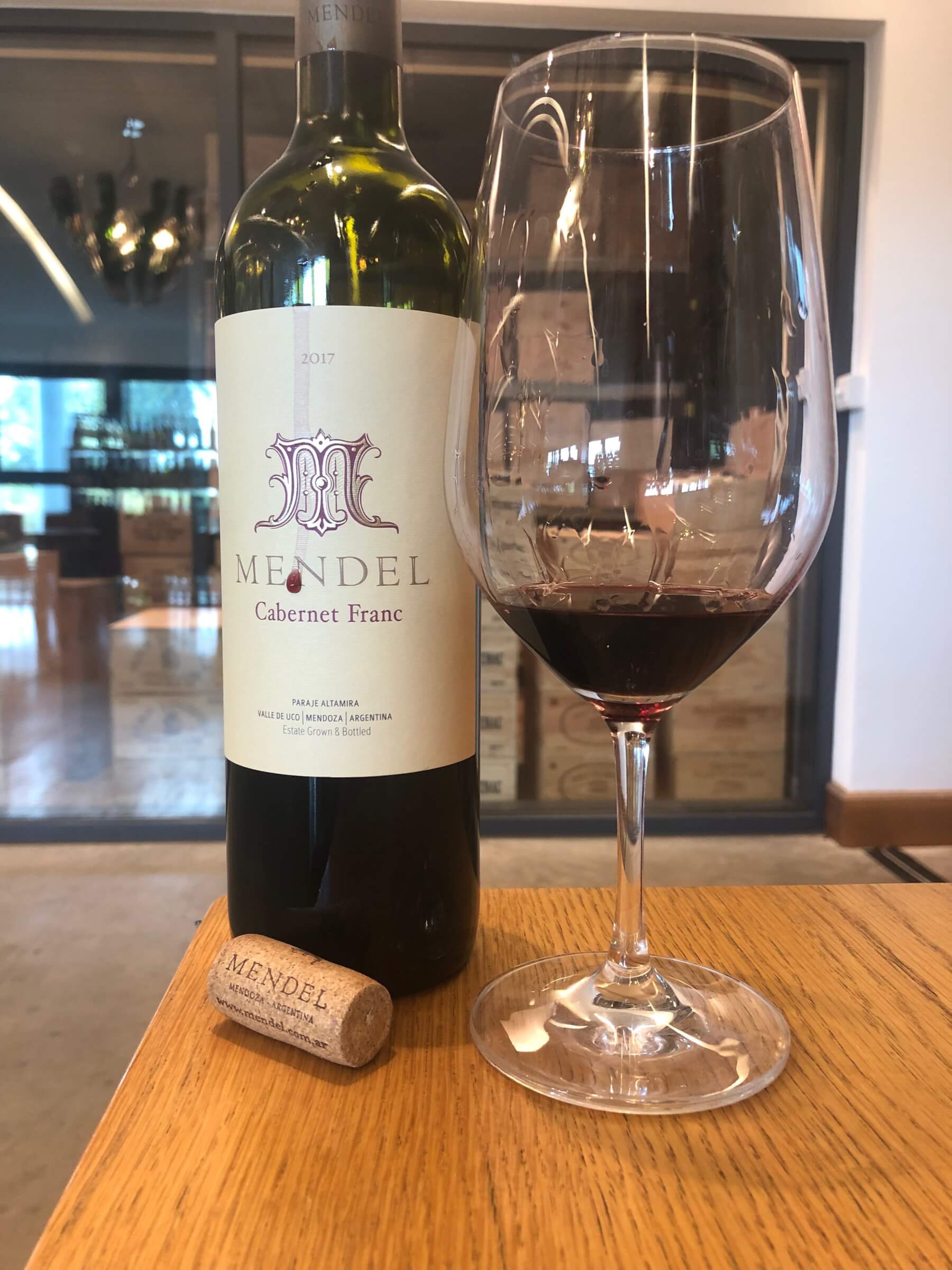 There really is some great stuff out there at an affordable price point. We all have our own perceptions and pick up on different and subtle nuances, but I think engaging and passing opinions, facts, knowledge and experience to land on agreement, is an uplifting feeling. I can see the importance of how this translates to the House of Townend portfolio, upholding our integrity and proving our patience to find the right thing.

Back to blog