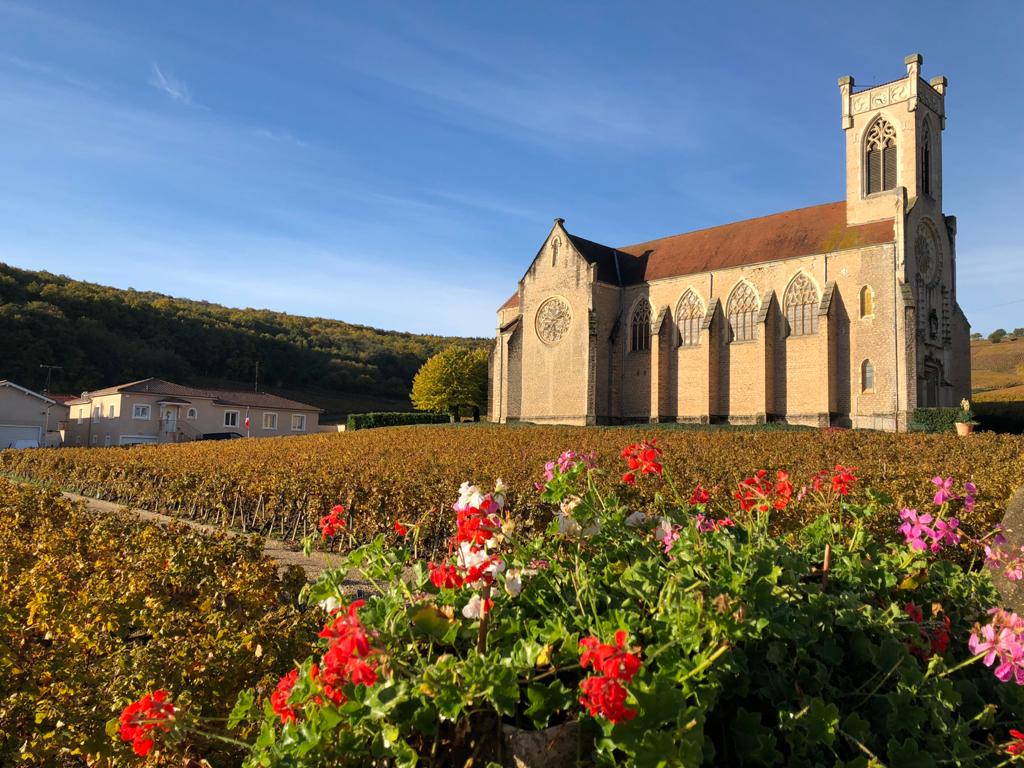 November 2020 was to be my 30th annual visit to Burgundy. Since 1990, the first week in November has always been the top of the list for diary entries at the beginning of each year. Not so this year! Sadly, it has not been possible.
As with the Bordeaux 2019 vintage tastings back in April, our Burgundian growers have had to take the unusual step of sending barrel samples for us to taste here in the UK, as opposed to our annual stomp around the cellars in the region itself. It's not the same! That said, there is a serious job in hand, and arguably the cold and rainy weather here in the East Riding of Yorkshire simply reinforces our objectivity.
We have had plenty of correspondence, phone calls and reports from our growers, keeping us informed about the 2019 vintage, their thoughts and expectations. So, along with our own experience from the samples we have tasted, what can we say about the 2019 vintage?
First of all, yields were very low and there isn't very much to go round. This is in complete contrast to the very plentiful 2018 vintage, which also delivered some superb wines. The quality of wines produced at the top domaines is excellent, both white and red, and so we expect the wines to be highly sought after.
Demand for Burgundy seems to be insatiable. It is unlike any other wine producing region. Each domaine may own small holdings in a number of villages, but often they only produce a few barrels of each wine. It is for this reason that it is so difficult to find bottles from the top growers when the wines are ready for drinking. Buying En Primeur is arguably far more important with Burgundy than Bordeaux, where quantities produced are so much higher.
We normally hold our Burgundy En Primeur tasting at our Cellar Door at HQ Melton in February, when the wines start to show themselves a little better. It is too early to say whether we will be able to host our tasting this year. I hope we can, although the number of wines may well be far more limited than in previous years. Growers will be unable to be so generous with samples from this vintage.
2019 – THE GROWING SEASON
The small harvest is entirely down to the chaotic weather conditions the region faced. First, the winter of 2018 was very dry, so the soils were deprived of much needed water reserves. There was no precipitation in October 2018 until the 30th when snow arrived! Thereafter, unlike the previous winter, it was very dry.
January was warm and dry and after a brief cooler spell in early February the weather was very warm. This led to an early start to the season which proved to be problematic as the region was badly affected by frost, with a sudden burst of cold from Siberia hitting it on the 4th/5th April. The regional and village appellations werehit particularly hard, with Chassagne Montrachet faring rather badly with losses of 50-60%.
The flowering was difficult, strung out through the month of June, with the weather now windy and cold. As well as some coulure, there was a lot of millerandage, so a very small vintage was already locked in.
The rain continued until the end of June but then the skies cleared and the summer was exceptionally hot and dry. All previous temperature records were broken, with peaks at 42°C. Hydric stress was a fear, especially in the 1er Cru vineyards, where water is very scarce, but is fair to say that all appellations were affected one way or another. Crucially, however, unlike other hot vintages such as 2003, the vines did not close down, so phenolic ripening continued without trouble. Canopy management determined which growers protected their grapes from the burning sun. Whilst some growers continue to strip the vines of their leaves, those that encourage canopy growth to act as an umbrella shade have produced by far the best results.
The grapes that entered the wineries were wonderfully ripe with a great concentration, but they were small with little juice, hence the yields were low.
The decision of when to pick is always one of the determining factors in who fares better in the final outcome. In 2019 this decision was crucial, finding the best time to balance fruit maturity with phenolic ripeness. For Pinot Noir, pick too early and the tannins are too rigid, pick to late and the freshness is lost. For Chardonnay it can be even more challenging, as the sugar levels rise rapidly at the end of the ripening process, leaving only a narrow window for picking.
Decisions, decisions!
2019 – THE WINES
As I have already alluded to, we expect very high demand for this very small, yet highly impressive vintage. There are many outstanding wines, although selection, as usual, is key. Some growers picked too late, delivering overripe fruit and high alcohols. On the other hand, we are extremely impressed with how others have obtained such delicious freshness and balance in their wines.
In the northern vineyards of Chablis, summer temperatures were high, but surprisingly this has not resulted in any absence of that true Chablis character we love so much. There are plenty of exciting wines from this region. There is ripeness, but also an exquisite tension and salinity, plenty of bite and minerality. Imagine licking fresh oyster shells!
Early tastings of white wines from the more illustrious Cote d'Or showed a dominance of rich, ripe and round fruits, but more recent evolution has revealed a surprising, and welcome, freshness and balance. Yes, there are some big, flavour packed wines, but whilst the alcohols are higher, they certainly don't show. The wines are supremely balanced, high in energy and the White Burgundy lover will drool! Benoît Riffault of Domaine Sauzet reflected "in all modesty these are exceptional wines. They are extremely interesting, with power & tension. But there will not be enough!"
As we move south through the Chalonnais and the Maconnais, this is where some outstanding value can be found. The vignerons are used to dealing with higher temperatures and higher alcohols. For them it is normal, 14% is their normal benchmark. So, for your everyday drinking white Burgundy, this is where to look. Some great treats at affordable prices.
The red wines from the 2019 vintage are very impressive. There is a uniformity of quality throughout the appellations, with superb ripeness but also great energy and definition. Those who work with a greater degree of whole bunch ferment have produced wines with great aromatics and freshness. The wines are so volumous that they gobbled up the higher degree of new oak.
This is an excellent vintage to buy Bourgogne Pinot Noir, be it from a Nuits or Beaune producer. There is so much value at this level. If a top grower's name is on the label you are in for a treat. They love and care for their Bourgogne as much as their more illustrious appellation wines, and you can tuck into it sooner, whilst you wait for the others to develop.
The appellations of Gevrey Chambertin in the Cote de Nuits, and Pommard in the Cote de Beaune have both performed tremendously well, on the back of their love of hot weather and their moisture absorbing iron rich, clay soils.

Back to blog