The first week of April 2017 saw House of Townend's annual trip to Bordeaux to taste En Primeur 2016 vintages. Director of Prestige Accounts, Neil Goldie, was accompanied by Managing Director John Townend, and has written his account of their trip. Click here to learn more about En Primeur. Click here to see our Bordeaux 2016 wines.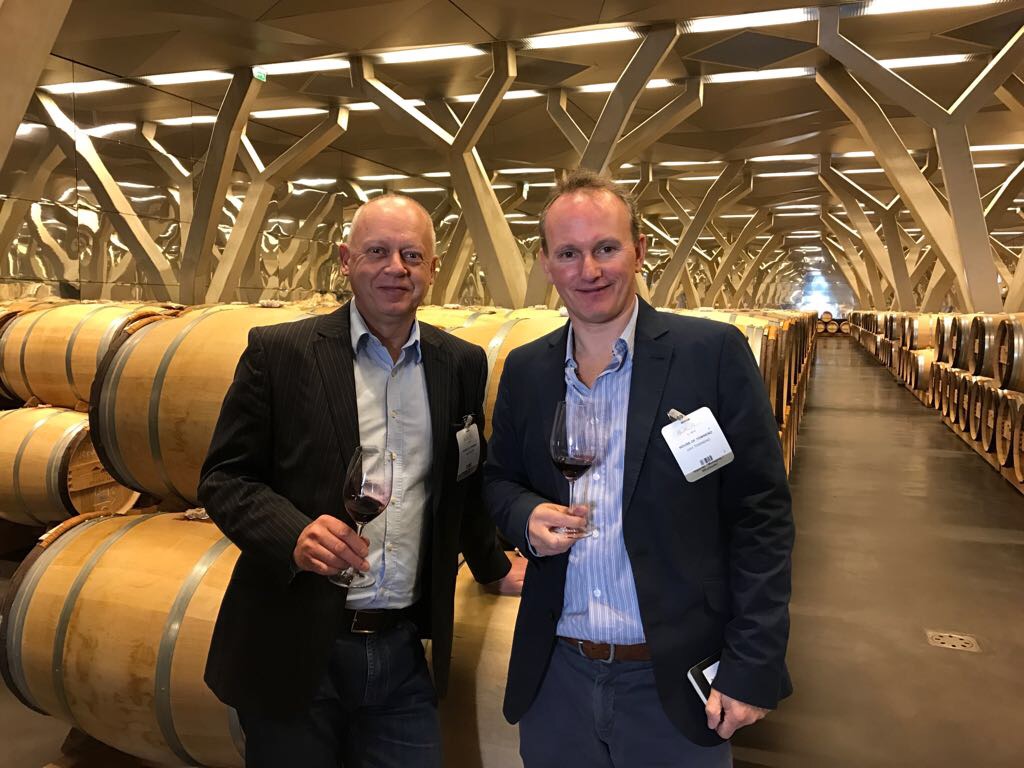 "Well, there we were, sitting on the tarmac at Luton airport, a plane filled with various merchants, bloggers, tasters and assorted alumni of the British wine trade and I think we all had the same thought regards the soon-to-be sampled 2016 vintage. Was this a great vintage, an exceptional vintage or another 'vintage of the century'' – the 4th in as many years! Reading the weather data, vintage reports and the initial tastings released by the Châteaux, there was no doubt that 2016 had been a troubled year, saved only by gloriously warm weather in July, August and September.
We wondered – how good could it be?
Monday 4th
Up at the proverbial crack of dawn – (6am to be precise – surely illegal under the Geneva Convention!) and in convoy to the first of the UGC tastings at Montrose in St Estephe. All scepticism and doubt dissolved with that first red of the day – the Meyney, Montrose and Dame de Montrose were all superb, showing rich fleshy fruit, fragrance and depth. It was like that first touch of a new relationship – all doubt disappeared and the World became a brighter, warmer and more comforting place…
That Monday continued at a fair lick. We ticked off the chateau visits in quick succession, Lafite, Mouton, Pedesclaux, Cos d'Estournel, Ducru Beaucaillou, Leoville Las Cases, Pontet Canet (again – the cheeseboard at lunch was immense!), Lynch Bages, Pichon Comtesse and finishing with Château Margaux and then Palmer. The day had seen us taste around 60 wines and the consensus, looking at my notes, was that this is an exceptional to great year. There is fruit, depth, opulence and freshness in equal amounts, the wines balanced and with breeding and poise. Phew… and phew again!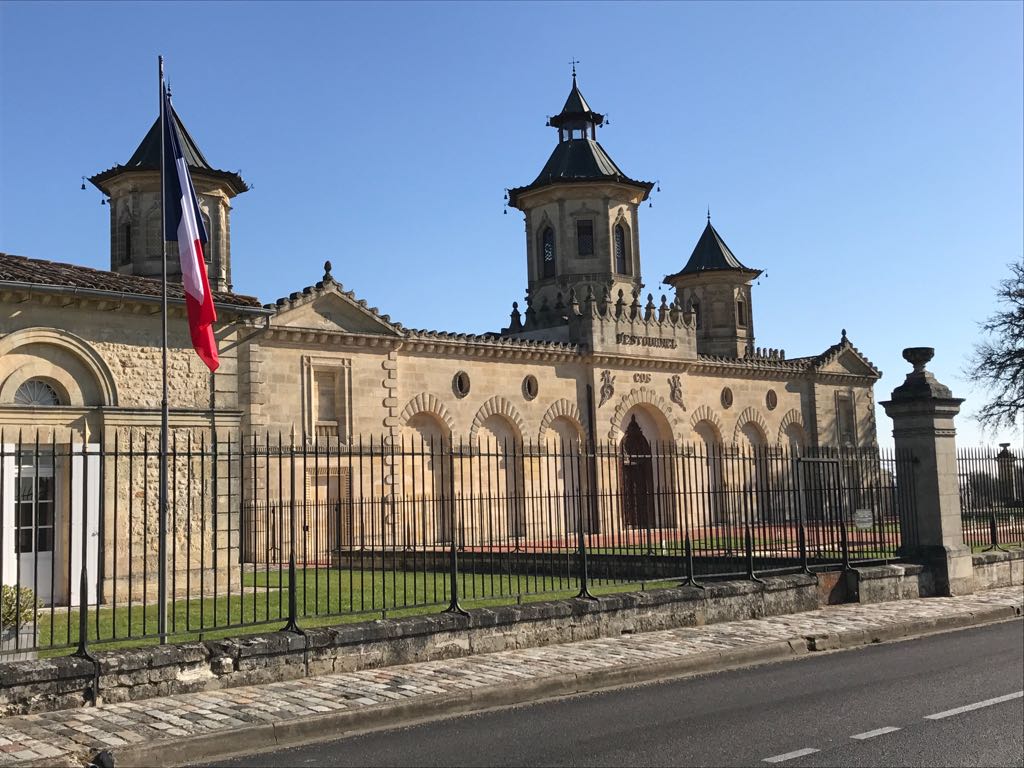 Top wines of the day? Well, this is difficult as they all were top and showing very well, but if I was to highlight a few they would include a majestic Lynch Bages, a truly glorious Margaux, exceptional Palmer and a Cos d'Estournel that was better than any I'd tried before. Best value will be the Pontet Canet and Alter Ego de Palmer – if the prices are sensible … (The words sensible and Bordeaux don't tend to get used much with regard to prices, as we all know!)
Tuesday 5th
Not quite the crack of dawn, more like the shell shocked aftermath of the first day of the Somme, or so it felt when my alarm went off at 6.12am, with a need to be in the car and heading north to Batailley for 9am. The usual rush hour madness of Bordeaux took place around us as we headed north through flat vineyards, gently rolling and becoming more and more expansive. When you pass into the Medoc and Haut Medoc you see the true scale of the vineyards – this is truly industrial winemaking. Acre after acre after hectare of manicured, stunted and serried rows of vines, interspersed with small Châteaux, grand Châteaux and 'by heck that's a big 'un Château. The pale yellow stone of the conventional in parallel with the 'architect' designed Block houses, glass structures, sculptured curves and incredible contrast of building that would scare a 5 YO with a Lego fetish. There is a LOT of money in this region…
So, the wines… The first stop was the UGC Pauillac tasting at Château Batailley – a walk through the park and into this most classic of Château. Pauillac was showing very well, the lack of rain in the season helping ripen and 'set' the Cabernet Sauvignon, especially if there was some clay and good drainage. As soon as I put nose to glass there was this incredible fruit concentration, opulence and fleshiness, always balanced by perfume, freshness and depth with balanced tannins. Glass after glass showed well with incredible consistency across the region. Top wines still shone out as Clerc Milon, an incredible d'Armailhac and a wonderful, poised and fragrant Lafon Rochet, but at this stage it is splitting hairs amongst many of the classed growths, such was the consistency and depth of the wines.
St Julien was next, down the road to Talbot (a Union Jack, always nice to see that on the flagpole) and the day continued in the same vein. This region was top in 2015 as it avoided much of the rain seen in the season – in 2016 it was again a top performer. Talbot was good – it always is, and the Leoville duo, Barton and Langoa showed class, elegance, fruit and pedigree. They are consistent year to year and again, both were my top scoring wines, along with a smooth and delectable Beychevelle. The fruit was there, the Parma violets, the cassis – all tempered with that delicious freshness and balanced tannin.
The Margaux UGC continued in a similar vein – the wines showing delicious red and black fruits, depth, sumptuous and open characters, but always that freshness, minerality and tannin structure just held them all and supported rather than dominated at this very early stage. Whilst we had tasted the incredible Château Margaux and accompanying stable the day before, these other wines continued on a similar, classy parallel. Top wines had to be a Giscours that just seemed perfect, Kirwan and Marquis de Terme surprised as I had always rated these wines as below par, and yet here was proof they could force more fruit, structure and texture into the bottle than I had thought possible. Of all the wines though, Angludet stood out. For such a lowly classified Château, this was into Classed growth territory with a richness, balance and fragrance that belied its Cru Bourgeois status. This was Classed Growth Margaux in all but title!
Yawn… apologies – tired from spitting, tasting and then writing with fingers cramped around wine stained glasses.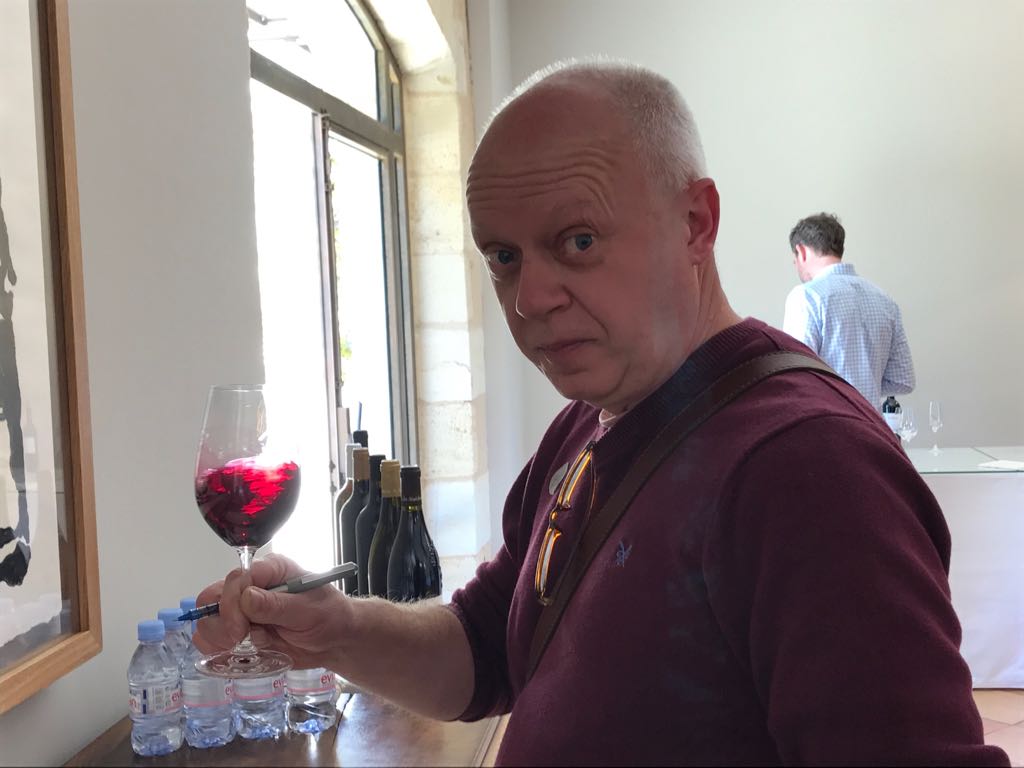 Cantemerle was next – a much improved 5th growth that just gets better and better every year. A glorious Château, hidden in parkland and elegant in appearance – this is where the 'buying for drinking ' interest is – a very, very, VERY good Chasse Spleen, Cantemerle and Citran were all stars, along with a sumptuous and well defined Lagune and Maucaillou. This tasting just proves that you can buy great wine at decent prices for weekly drinking if you just look toward the lesser echelons (and away from the sculpture parks, art collections, manicured orangeries and twins in matching uniforms… I will leave that to your imagination)
We finished the Tuesday with Sauternes UGC at La Lagune. After promising not to park on the flowers (daffodils… must be a rarity in late spring in Medoc methinks) we tasted some great wines with great promise. Top wines (well, nectar, actually ) were an outstanding Doisy Verdrines, Filhot and a fantastic de Malle. Rieussec as always showed very well, with oak and structure aplenty.
To bed, via dinner and a beer…. And de-stain the old gnashers.
Wednesday 6th
We split for this day; I headed to St Emilion, whilst John took in the delights of downtown Libourne.
Château Fonplegade, situated high in the lee of a limestone escarpment, just under the town itself, is always a top destination. American owners Stephen and Denise Adams have transformed this Château, and are always on hand to show visitors around. The winemaking is consulted by Michel Rolland and the style is uncompromisingly rich, structured and elegant with both finesse and opulence. The glorious 2016 was no exception, following on from a masterly 2015 – I felt this 2016 was pretty darned perfect and shows that money, skill and perseverance does work. Oh, and the cookies are always appreciated!
To Angelus then, with a big tasting of wines that Angelus help out with, along with their own delicious St Emilion. This is a stellar tasting, though this year I felt they were missing many great wines from the room – perhaps this is what will continue in the next few years as more and more Chateaux drop out of the UGC and move toward individual tastings..? Angelus was a cracker BTW!
I met John and we went next to a new Château this year – Bellefont Belcier in St Emilion – very rich, decadent and elegant claret from mainly Merlot and ca Franc, worked on using Organic methods. A great wine – let's see what price it comes out at, but interesting that these lesser Château are keen to raise their game so high.
Pomerol UGC tasting went swiftly – the tasting at a sunny and resplendent La Couspade. Lunches such as these are a great opportunity to taste older wines – alas the car keys mean that tasting is all one can do – the spittoon is never far away.
Top Pomerols tasted were a terrific La Pointe, and a rich and hedonistic Clinet though my favourite, Petit Villages stole my heart…again!
Overall the depth, richness, warmth and structure of these wines are incredible and will repay careful cellaring.
My last stop, before heading to the airport, was a 'drop in' to Vieux Chateau Certan in Pomerol. We may have disturbed the owners lunch, but the wines were amazing. He who can afford them will enjoy some truly decadent and near perfect claret, but I'd make sure you have full insurance 'cos it won't be cheap. Such small quantities were made that every drop will be on allocation
And there we go, 3 days, 400 wines, 3 great dinners, 2 good lunches, 1 set of very stained teeth, 3 very early starts, 3 very late finishes and a knowledge that this is a great, even exceptional year.
Damn, they were right… almost!
Neil"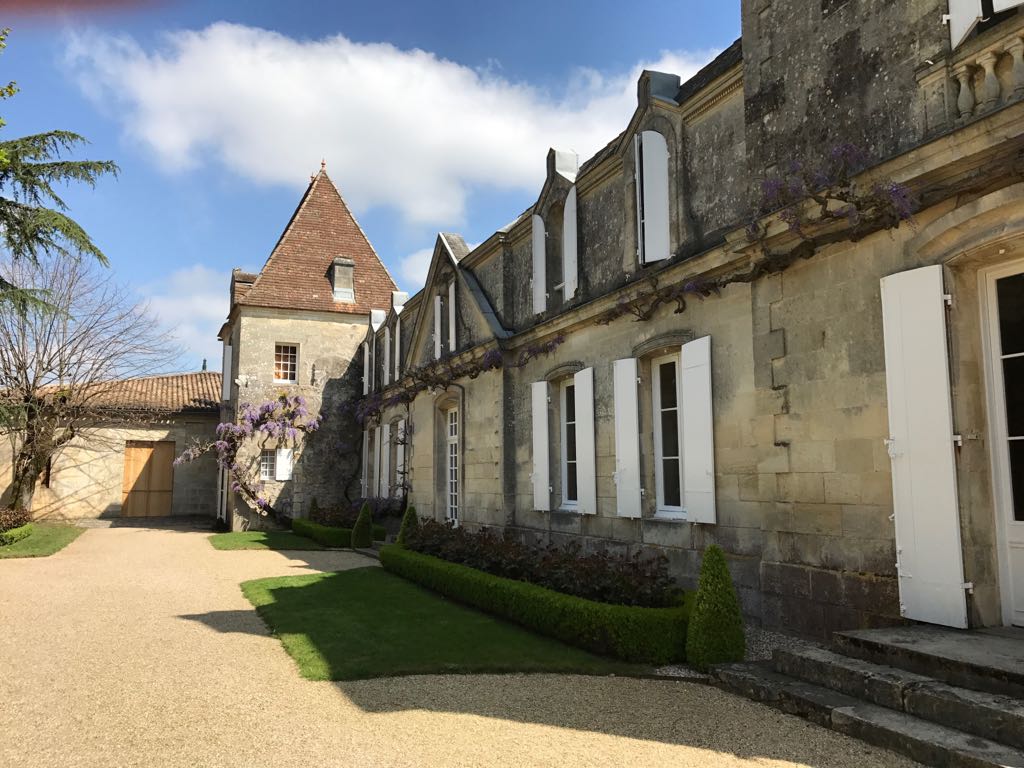 Back to blog