In July 2019 Prestige Account Director, Neil Goldie, visited Bolney Wine Estate - a family owned and run estate, situated in deepest Sussex within touching distance of the South Downs. He was met by Robin Warren Adamson, Business Development Manager at Bolney, who oversees the sales and marketing into wholesalers and wine merchants, such as House of Townend. Here is Neil's account of his visit: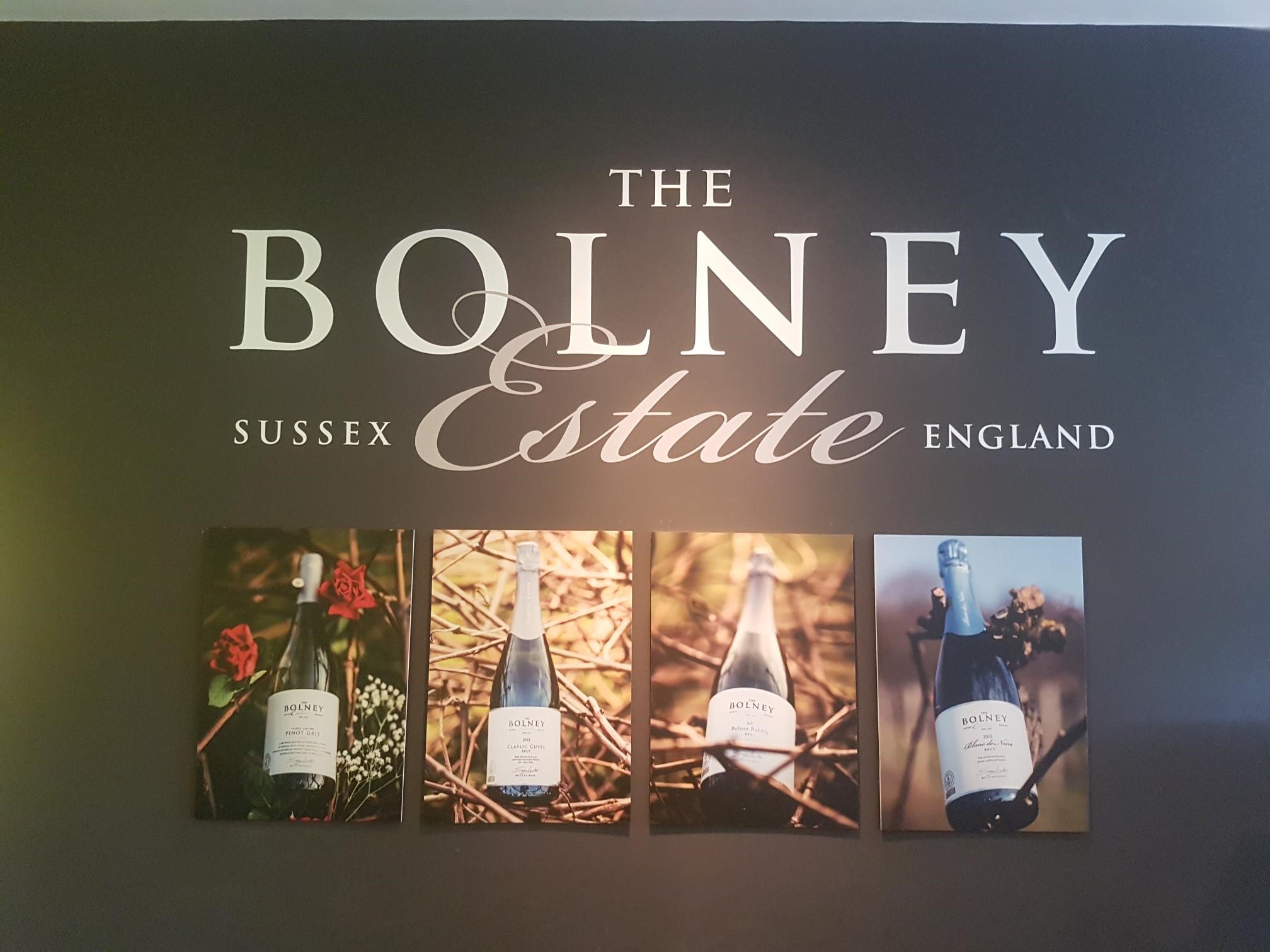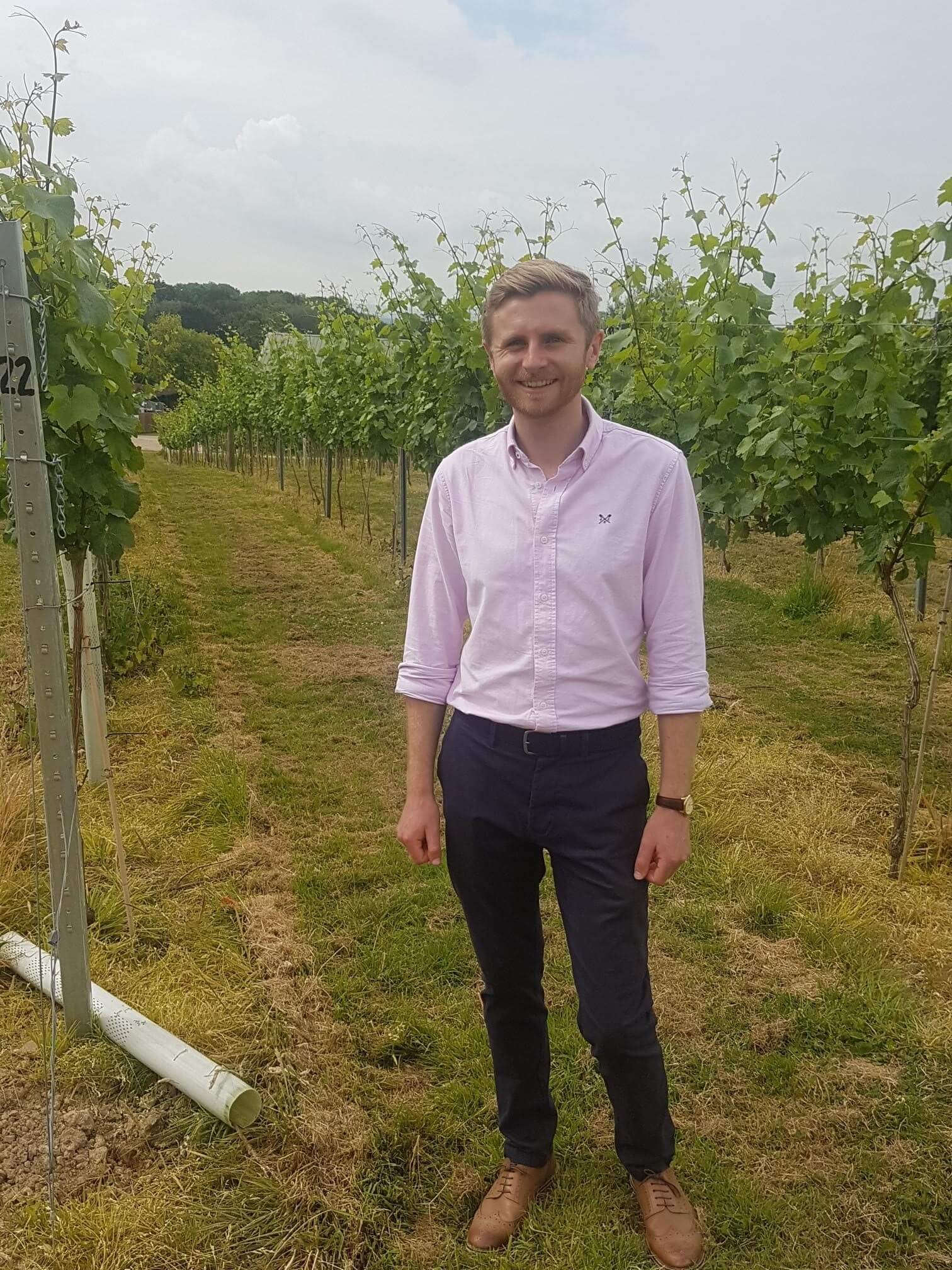 The Bolney Estate was first planted in 1972, initially on just 3 acres close to the main road that now forms part of the southern boundary and spreads around the picturesque farm owned by founders Janet and Rodney Pratt. Now planted to around 40 acres of warm and fractured sandstone, the farm is still picturesque, but in the background has grown a small array of buildings housing the production winery and storage, as well as a café and tasting room, whose balcony is a perfect place to sample the results made from the vines which lie within touching distance below. The Pratt's daughter, Sam Linter, now oversees the wine and winemaking side, alongside winemakers Liz Morgan and Alex Rabagliati.
The estate specialises in crafting high quality still wines using Noble varieties such as Pinot Gris and Pinot Noir, as well as a host of impeccably elegant and classic sparkling wines using the Traditional Methode (read the same way as making Champagne).Two main vineyards, Foxhole and Pookchurch, provide the estates grapes.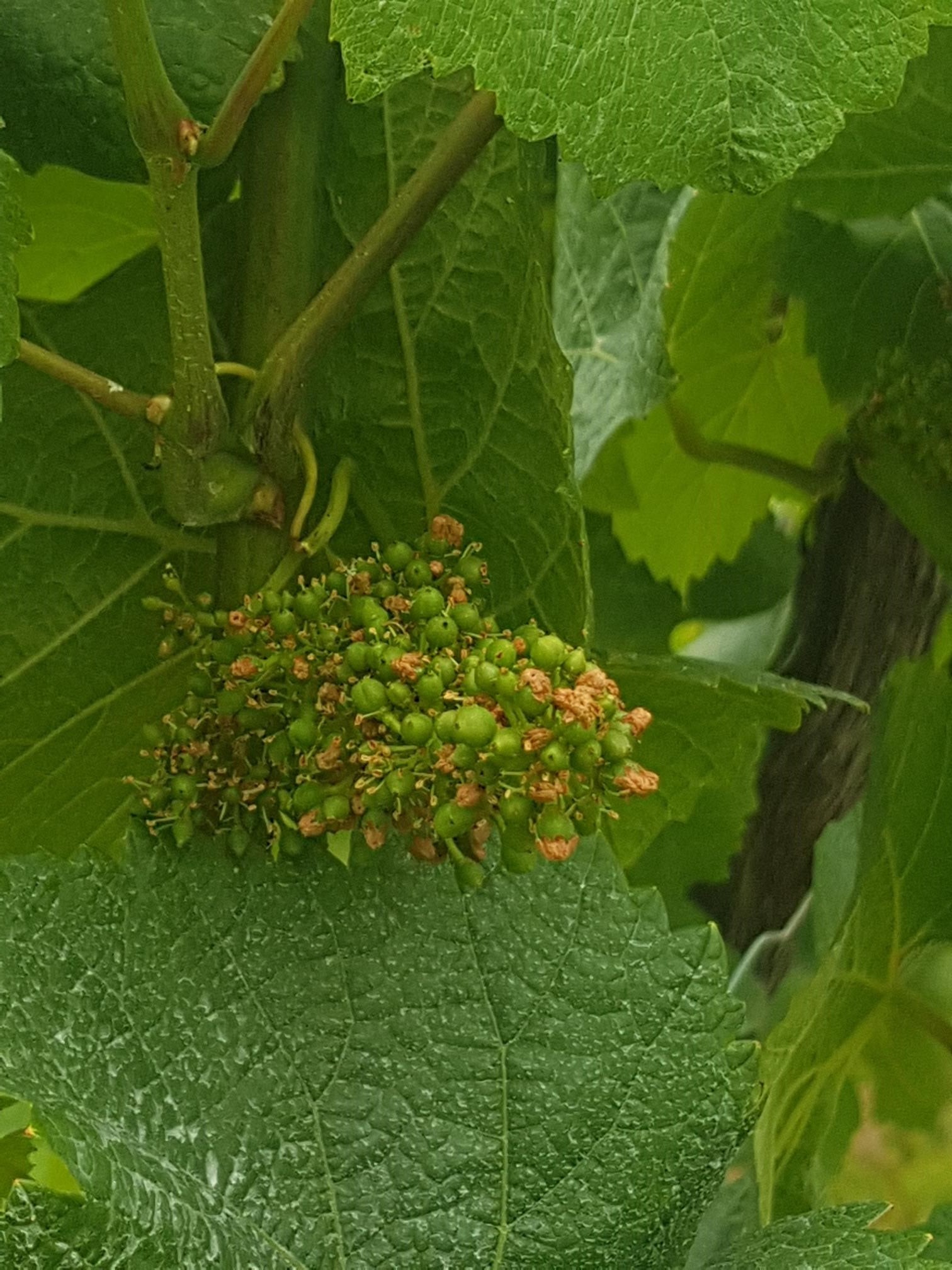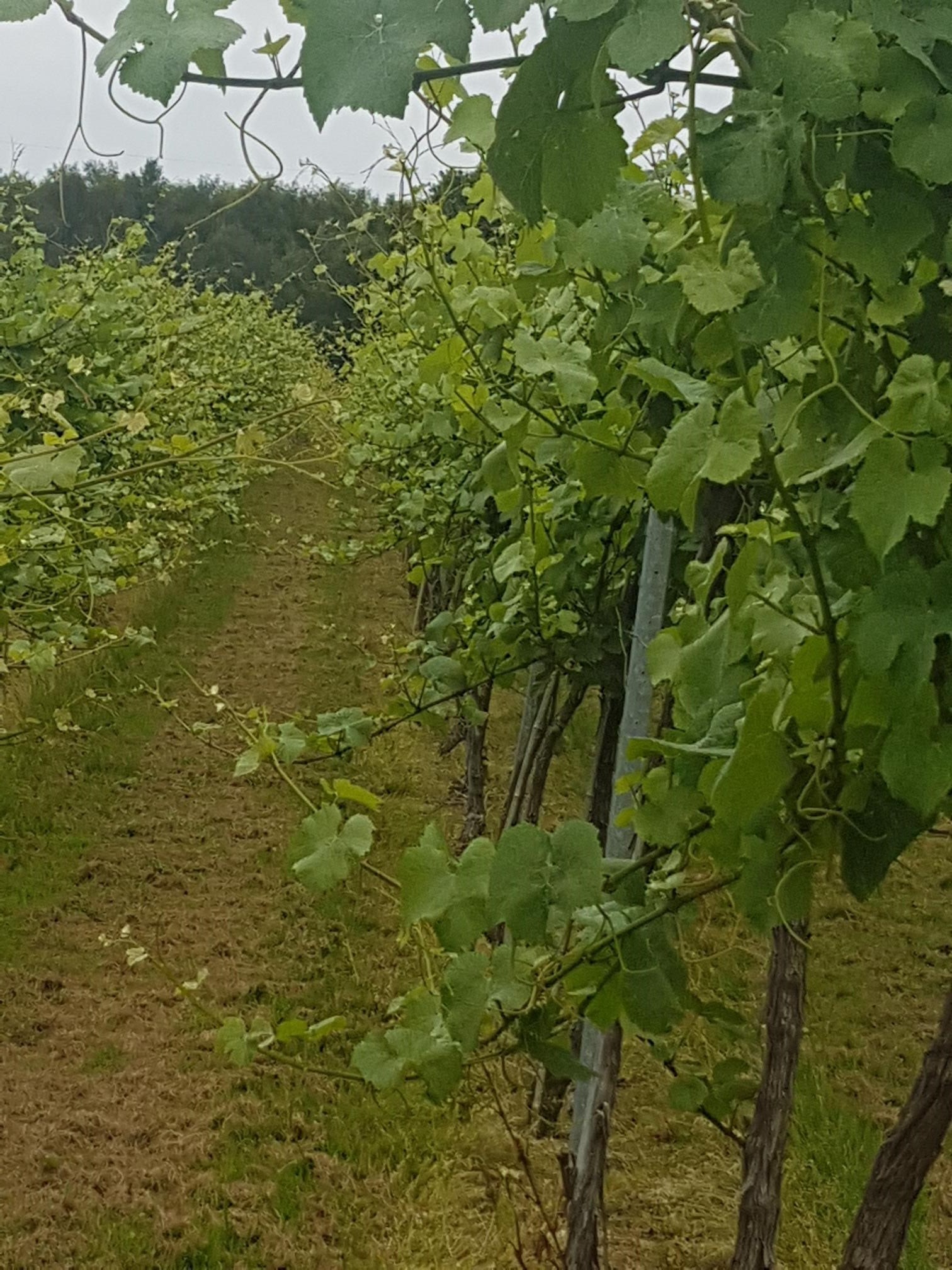 Robin showed me first the hillside of young green vines that rise in a tsunami-like wave above the winery, the vines still verdant green and just showing the very first 'spots' of grape clusters – the flowering just passed. The temperature is a few degrees warmer than the roadside, the vines hemmed in and protected by trees. Though, as Robin Explained, they now train their vines higher off the ground (using the High Sylovos system) to allow for more air to circulate. This protects the vines from undue fungal issues as well as occasional frost. A mixture of Pinot Noir, Chardonnay, Pinot Meunier (for sparkling), with Dornfelder and Ronda for red still wines, and pockets of Bacchus, Chardonnay, Muller Thurgau, Seyval Blanc and Pinot Gris for still whites. The soil is Sandstone – better than the chalk which some winemakers enthuse about. Sandstone has better drainage and retains the heat better – vital for English winemaking. As Robin explained, they are at the limit of 50.9degrees North – most European winemakers think 50 degrees is the furthest North grapes can ripen fully. Any extra therms of heat help!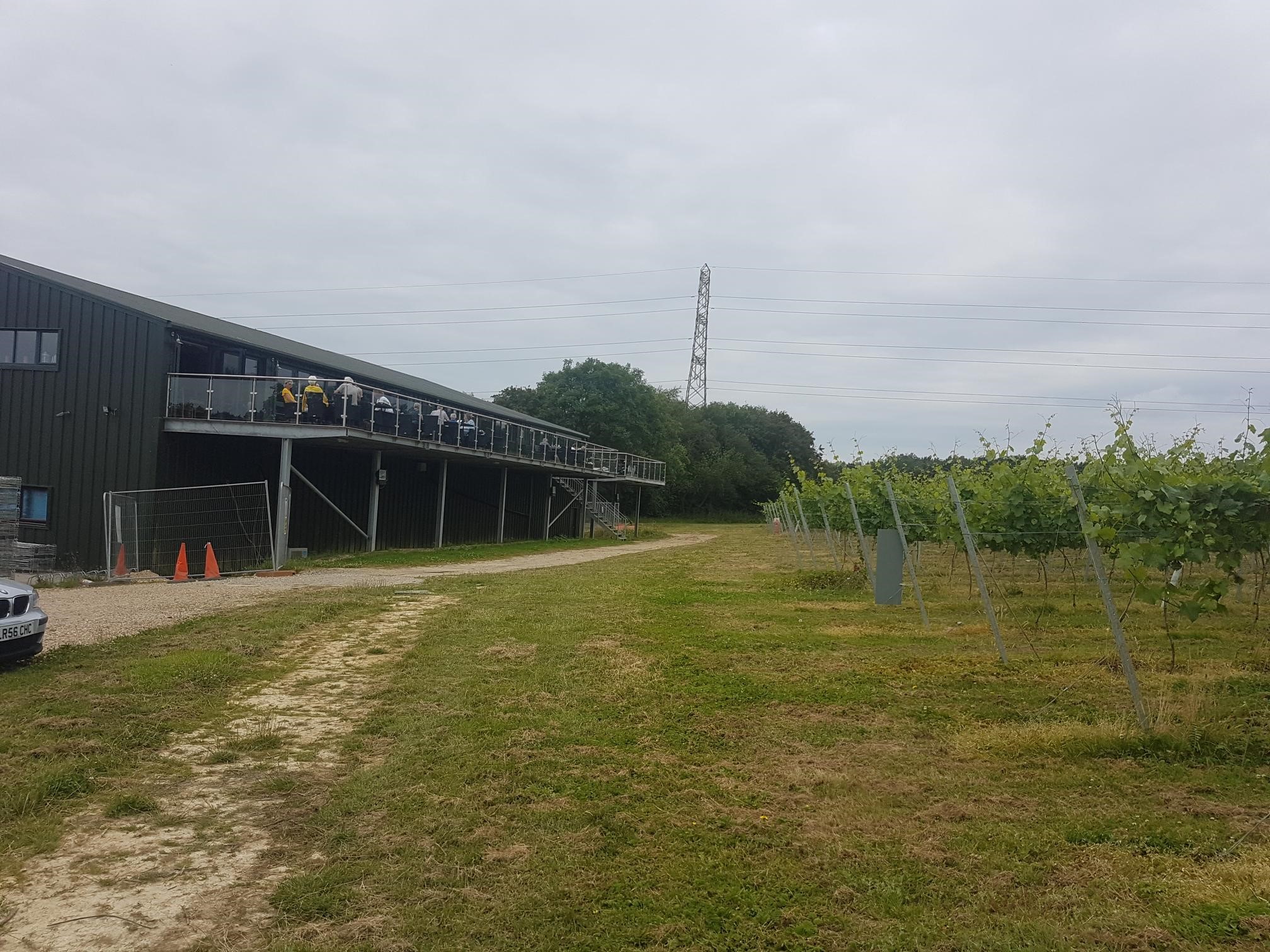 Robin kindly showed me their disgorgement room, full of shiny steel and high tech equipment, as well as the site of their new winery, set higher up the slopes. When this facility comes online for the 2019 vintage it will give them much needed production, and the ability to increase volumes (a new 64 acre grape partner comes onstream this year), as well as using gravity to move the grapes through the process. Very modern, very swish – and very expensive!

Bolney produce a myriad of still and sparkling wines - some 7 sparklers and a similar number of still wines. From these Robin showed me the following:
Sparkling Wines
Bolney Bubbly NV Brut - 70% Seyval Blanc, 25% Pinot Noir and 5% Chardonnay
Crisp, floral and zesty, showing a lovely foaming mousse, persistent bubbles and light colour. The palate was expressive, linear and crisp, balanced by notes of citrus, apple blossom, subtle almond and a zesty layer of hedgerow. 12 months on the lees – nice autolysis finish.
Blancs de Noirs 2015 Brut - 95% Pinot Noir, 5% Pinot Meunier
A single vintage, elegant, rich and fulsome wine. Mature on the nose with fine bubbles and a deeper colour. The nose is immediate, full of stone fruits, peach, some apricot and a little more vegetal character – though this was savoury rather than bad. I liked the way the wine grew in the glass. Long finish – very much a food wine!
Cuvee Rosé 2016 Brut
One of our best sellers and easy to see why. This is a fabulous sparkling rosé – the red berries, cream and notes of red apple, spice and brioche just waft you back to summer. The palate has a backbone of acidity that keeps the wine fresh and linear throughout, yet the spectrum of berry flavours and ripeness is brad and has great appeal.
Still Wines
Lychgate Bacchus 2018
Water white in appearance, clear, and 'bang' the nose just leaps from the glass like a well-oiled salmon! Such expressive hedgerow, elderflower, a hint of green capsicum and a note of peach. Great wine – the epitome of English winemaking. A great start!
Estate Bacchus 2018
This wine showed the true quality of Bolney and the superlative 2018 season. The wine benefited from some oak and this showed through with riper, richer, more opulent style to the character of the wine – the acidity was still fresh and crisp, but the wine seemed to have more weight and depth. Very, very good.
Pinot Gris 2018
A ripe, rounded and smoothly constructed dry white, showing typical notes of spice, fresh grass, pear and a touch of honeysuckle. Lovely and fresh, with a touch of oiliness that calms the wine in the mouth and adds structure. Still fresh, still elegant, just a little more fulsome.
Pinot Noir 2018
This is a red that shows best served slightly cool. The fruit is crushed red fruits, with a degree of warmth and crunchy cherry and plum. In the background, welling up to meet the fruit, is a layer of leather, spice and 'sappy' notes that add freshness and structure. Good, not too heavy and supported by a nice veneer of sweet and spicy oak.
All in all a great tasting. In the corner of the café I spy an old friend, Oz Clarke, who is visiting and tasting. On another table is a party who arrived by coach as they are on a guided tour of top English wineries… all seem to be enjoying the pasatoral splendor of the vineyards, as well as the liquid delights they produce.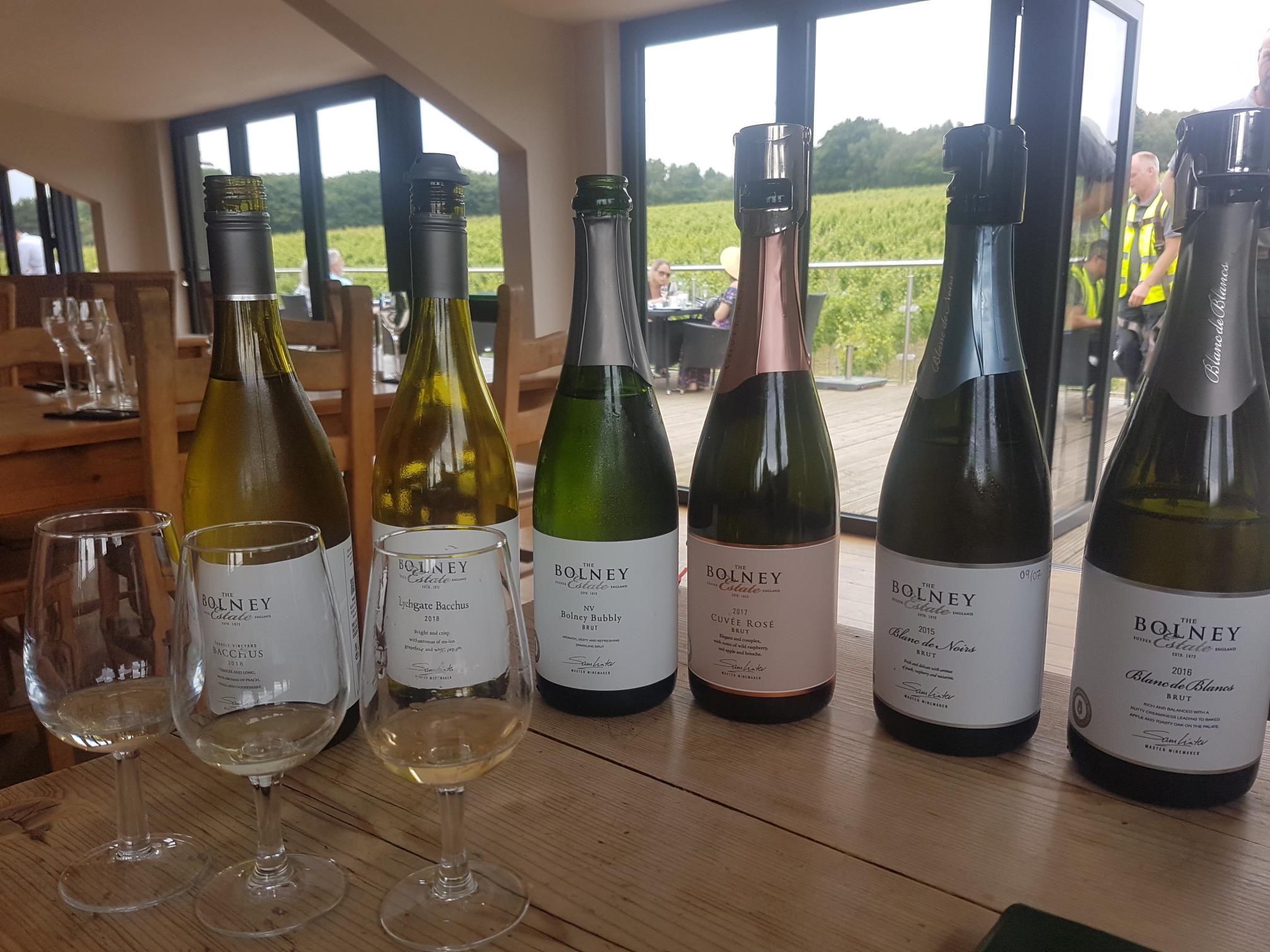 Bolney... a great estate and one that has many, many synergy's with House of Townend. English through and through, family run and with their feet planted firmly in the soil. Run with passion and vigour, constantly improving and consolidating heir business, ploughing profits back into the business so that future generations take on a solid, well run business that eschews the glamour that others seek, yet appreciative when awards come their way. A commitment to customer service, quality of product and person, solid business ideals and the philosophy of building from strong foundations for long term growth.
As English as they come – if only Bolney could grow grapes in Yorkshire!

Back to blog