We recently had the pleasure of a visit from Zaine Pritchard, Global Sales Manager of the amazing Avondale Wines who are based in the Paarl region of South Africa. We have worked with Avondale for over 15 years now and we are proud to be the UK agents for this wonderful winery. Account Manager, Rak Jain, explores the fanastic work that they do.
Avondale came into being in 1997 when John Grieve and his wife Ginny purchased the farm. Johnathan, the youngest son, decided to grow vines and build a balanced vineyard eco-system. In 1999 the first wines were produced. Johnathan didn't produce organic, vegan, biodynamic wines in order to be trendy or for the certification, but because, as he puts it, "he wanted to promote life on the farm."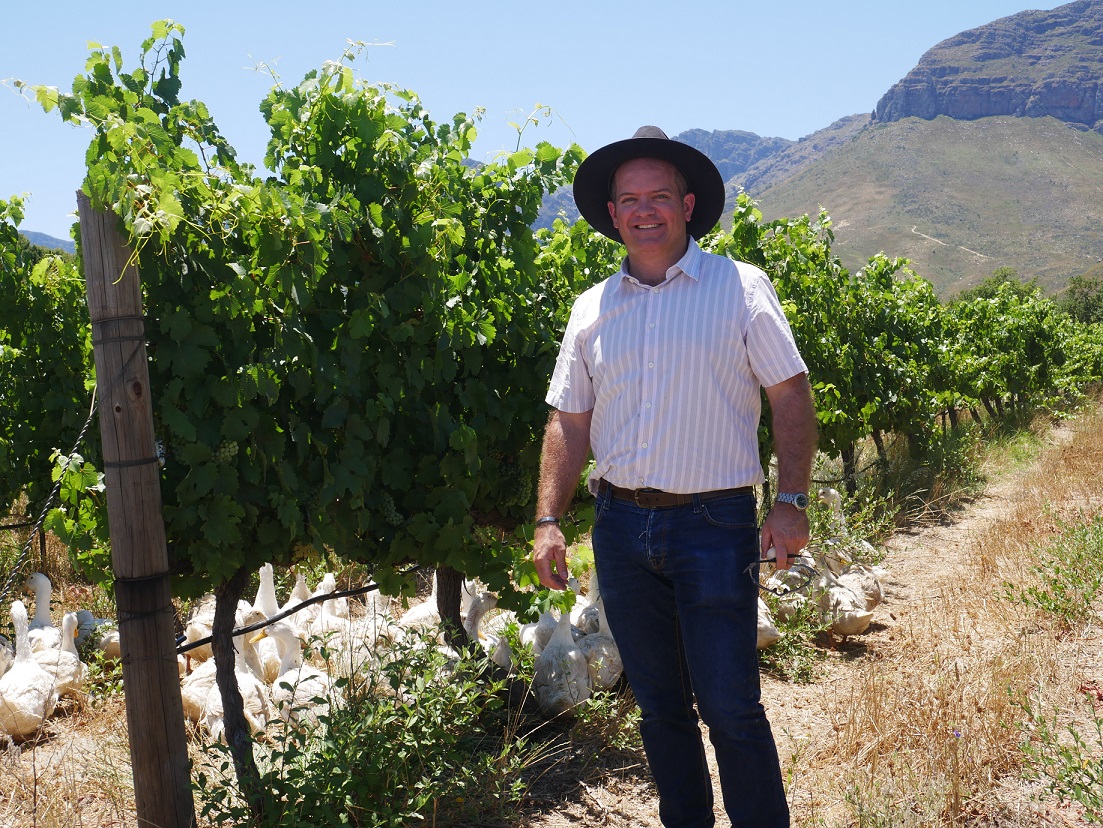 Johnathan Grieve
Every producer likes to think that they have a point of difference but these guys really do. As well as all their wines being Vegan and Organic, they use Biodynamic methods in all of their production.
Let's get into these methods of production.
For a wine to be classified as Organic, the grapes have to be grown in accordance with the principles of organic farming, ie excluding the use of artificial chemical fertilizers, pesticides, fungicides and herbicides. However the legal definition can vary from country to country.
What makes a wine Vegan? Now we are not talking Greggs here, we are talking about wine! When wine is made it tends to have a haze that is not pleasant to the eye. Winemakers have to use finings to clear (clarify) the wine, which can be done using either gelatin and/or isinglass (fish bladder protein) which makes the wine Non- Vegetarian. Using casein (A Milk Protein) or albumin (Egg Whites) instead makes the wine Vegetarian or using bentonite (a form of clay) or pea protein (a natural plant protein) makes the wine Vegan.
What the blazes is Biodynamic then? Simply put, this is the employment of the method both to grow the fruit and also during post-harvest processing. So what they do is use organic farming methods (employing compost as fertilizer and avoiding pesticides) while also employing natural soil supplements such as cow manure and even cow horns, and follow a planting calendar that depends upon the astronomy. The soil is treated as a living thing (which it is) and Avondale do this with a passion and belief that is something to behold.
Avondale have quite a catchy tag line - Terra Est Vita – for those of you who have forgotten your school Latin it means "Soil is Life". This forms an everyday consideration in their wine production.
Now you may not believe the following but I have seen it with my own eyes (unfortunately on a video and not in person!). Snails, which are a pest in the Avondale vineyards, are controlled by the employment of 100 ducks. The ducks are housed in the "Duck house" and every morning the Duck Mobile comes along and they very happily waddle onto the back to be dispersed into the vineyards to roam freely and eat away to their hearts content. At the end of the day they then go back to their house. What a life!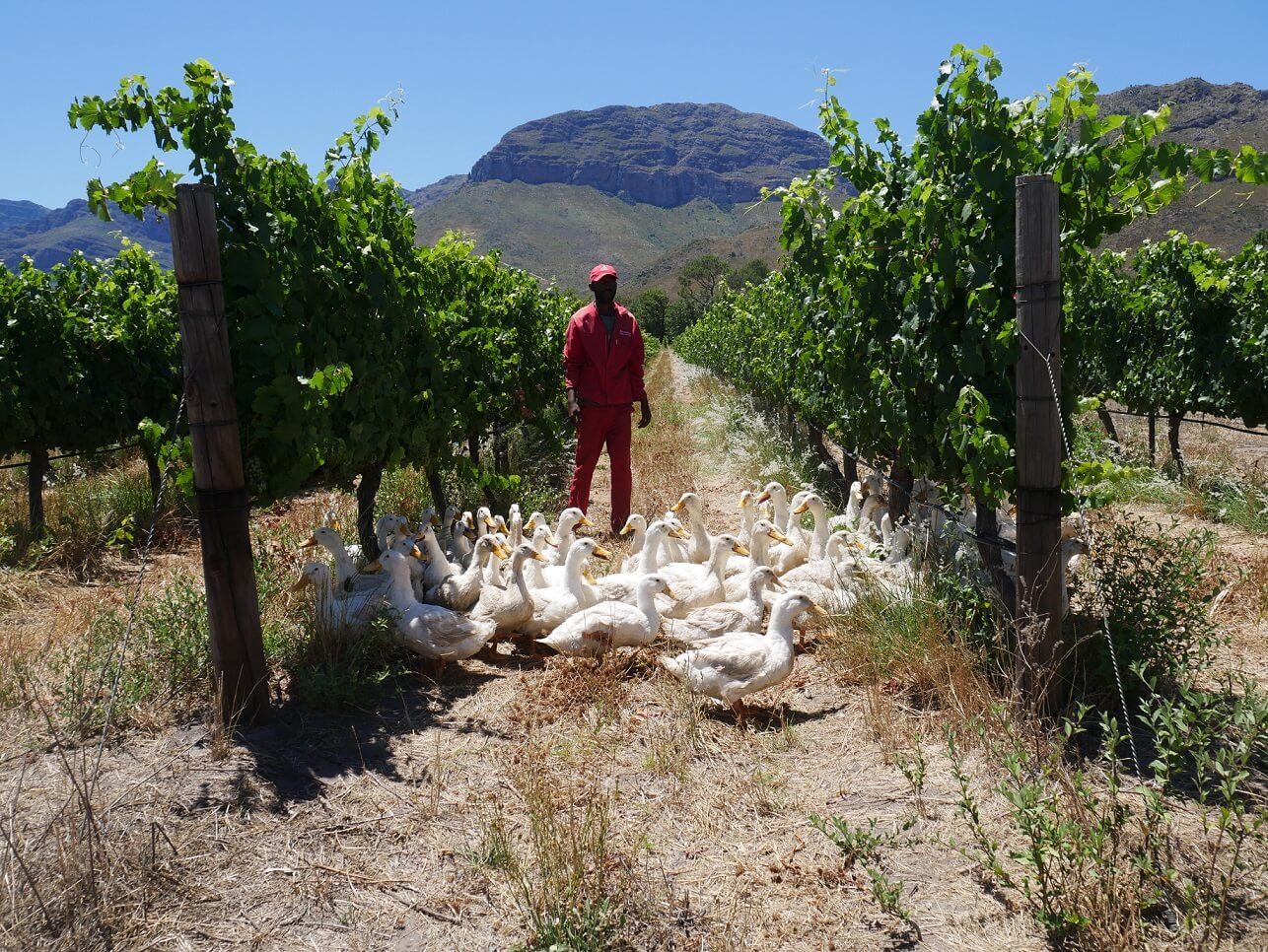 Jontys Ducks!
Now to the nitty gritty stuff. These really are serious wines that show the character of the land and the effort of these meticulous production methods. The 'Jonty's Duck Pekin' range include a Chenin Blanc based white which is blended with Rousanne, Muscat, Semillon & Viognier, which is a great introduction into Avondale. Full of lime and grapefruit on the nose with ripe & juicy peach & apricot on the finish, it's gorgeous with garlic prawns!
The Red is essentially a Shiraz with a cracking mishmash of Cabernet Sauvignon, Merlot, Cabernet Franc as well as a touch of Petit Verdot and Malbec. It shows blackcurrant and liquorice with an explosion of fruit on the finish. It never ceases to amaze me that this wine is amazing vintage after vintage and that the skill of Johnathan and his team is exemplified in the continued quality of this wine. It is also important to note that the white is currently 2017 vintage and the red 2014. The fact that both would still show well for a few years to come is a testament to the grape and production quality.
There is also a super Rosé called Camissa, which is from their Galaxy range, Aromas of rose petals, fresh red fruits with hints of Turkish delight on the palate. Now you may or may not know that I produce a nifty paella and I tried this as a pairing – absolutely gorgeous!
Also one of my other personal favourites is the Samsara Syrah. This is 100% Syrah and has such an amazing balance and stunning fruity finish. In fact whilst writing this I have decided to forget all the doom and gloom that is currently filling the airwaves and treat myself (and my wife, if she is good) to a bottle this weekend !
There is also another Galaxy Range wine, Anima Chenin, that you should really treat yourselves to. For far too long we have been bombarded with cheap, dare I say, pretty poor Chenin from the supermarkets. This is what Chenin is really about; a symphony of fruit and minerality. In fact the word Anima translates into 'soul', which it certainly has plenty of.
The Avondale range are not at the cheap end of the market, but then again, they are not meant to be! Johnathan has invested a lot of time and probably cash into making these wines some of the best to come out of South Africa for a very long time. Please do give these wines a go and once you try you will see what I have been banging on about... enjoy!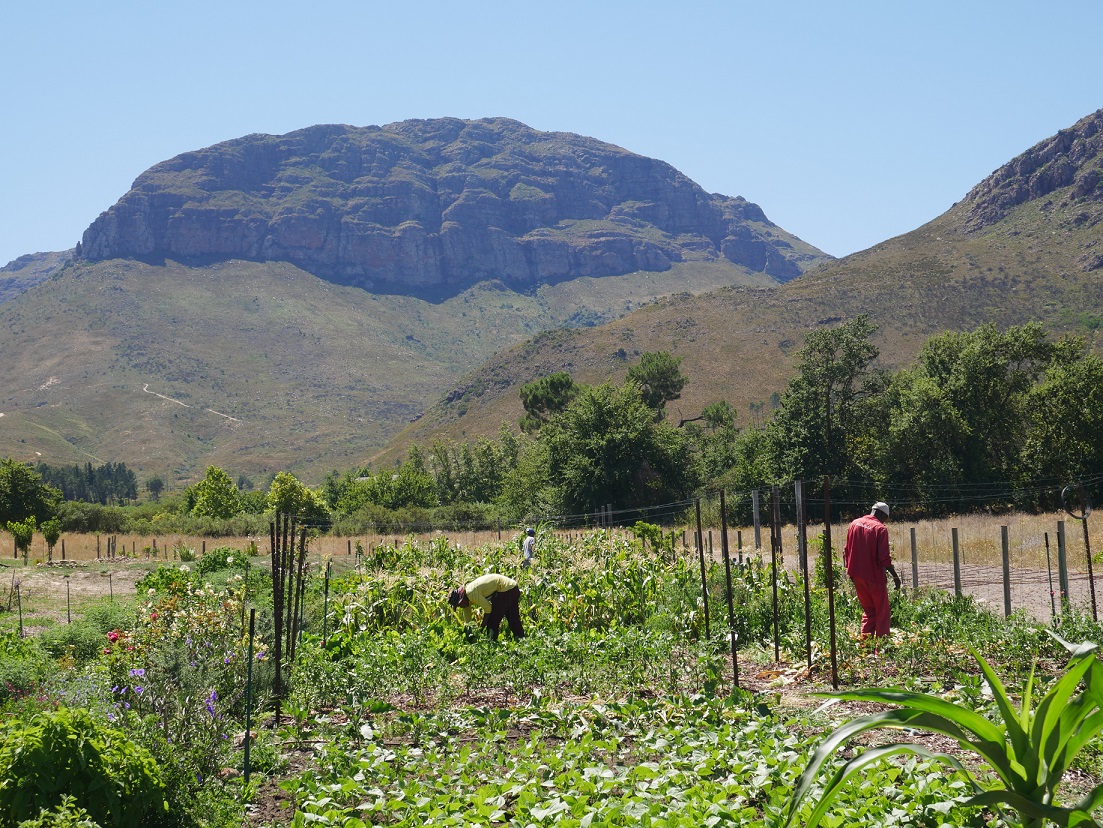 The vineyards

Back to blog