Pairing wine with food has always been a topic that creates many a debate and conjecture. Some might say that it is entirely up to the individual as to which wine to drink alongside their chosen dish. However, I do think that in these days of trying to get the best value for ourselves wherever we can, the following advice for pairing will help you get the most enjoyment out of your hard-earned cash.
Well as the adage goes; white wine with fish and red wine with red meats! However, we have been saying this since way before I started my journey in the hospitality trade (some 35 years ago now!). Look at how our food offering has drastically changed in this country from the plethora of spices and herbs to the easy availability of specialist fish and meat products that we could only dream about say, 20 years ago. This for me has drastically altered how we should view food and wine pairing.
A great example for me is why I would choose a red wine to go with something like fresh seared tuna steak, simply cooked in a touch of olive oil and lime juice & seasoned to your liking… well I would go with a light Old World red such as our stunning Fleurie by Domaine Pardon or if I fancy cooking my tuna with some Thai spices I would opt for a fruitier richer Pinot Noir such as the superb Les Argelieres by the wonderful Marilyn Lasserre.
So, you really do need to consider the added flavours that you have put into your dish before pairing your wine. Generally, we would say that your wine should be more acidic than your food, sweeter than your food and have the same flavour intensity as your food. However, like with every so-called rule there are exceptions! For instance, if I was to choose a particularly rich, sweet sticky dessert personally I would not go with a really sweet dessert wine such as a Sauternes but rather choose a pudding wine that has some acidity. So if you have a penchant for the ever popular sticky toffee pudding, I would pair with something like our Late Harvest Chardonnay by Principe de Viana – stunningly fruity but with that touch of acidity that matches so well with the dish.
Now a simple guide to some dishes that may help you in your choices:
Red Meat
The leaner the meat the lighter the red wine you should go for. For instance, a lovely cut of prime rib matches perfectly with a good rich and smooth Cabernet. You can't go wrong with our very own Big Beltie from the Languedoc. Lamb to me deserves a good Rioja – a match made in heaven, so a Crianza or Reserva or if you are really pushing the boat out a Gran Reserva… look no further than our selection from Rioja Vega!
Fish and Shellfish
Well for most shellfish dishes the obvious choice is a cracking Sauvignon - Santa Luz Gran Reserva from Chile offers all you would want in a New World Sauvignon; lime, grapefruit, crisp acidity and a lovely minerality. However, if you are making an eastern fish curry, I would go for something like a Gewurztraminer from Alsace. Dopff & Irion do a perfect one that has the lychee spiciness to match. Classic fish dishes such as sole meuniere deserve a classic wine such as Sauvignon from the Loire Valley… my personal choice would be Pouilly Fume be Domaine Jean Pabiot. Octopus and squid were created for Alba Vega Albarino. Albarino being the go-to wine for most of North-western Spain, in particular the Rias Baixas region that produces this wonderfully aromatic tipple.
For the vegetarians and vegans amongst us the same rule applies. Texture and flavour are the things to consider when picking your tipple. Green vegetables pair well with a light or sparkling wine. Root vegetables and any fungi go particularly well with full bodied whites or light roses such as the Coquille de Fleur by the amazing Xavier Roger. Garlic & onion-based dishes go with almost anything that has full body and richness.
We have all probably been to a cheese and wine party in our day (or maybe that's my age talking!) My personal choices would be matching strong white cheese like gruyere with a classic Pinot Noir from the Old World, brie with Champagne, goats cheese with a New World Sauvignon Blanc, aged cheddar with a fruity Cabernet and of course blue cheese with Port - my Port of choice is the 10yr Old Tawny by Pocas, a sheer delight served slightly chilled!
A good point to make for when dining out: those establishments that do a good range of wines by the glass do so for a reason. It is so that you have the opportunity to have a different glass with each course! Tapas is the classic style of food to take advice from your local restauranteur as to which wine to have with which dish. The places offering wine flights and pairings are also worth a go as they will have put a lot of thought into their matchings.
As ever wine, like food, is all about your personal choices and preferences but I do hope that the above gives you some guidance. As I always say, you would never eat the same meal every night of the week so why drink the same wine! Try experimenting and you will discover that your tastebuds and palate will have so much more enjoyment in the future!
Happy eating & drinking.
Rak Jain
Regional Account Manager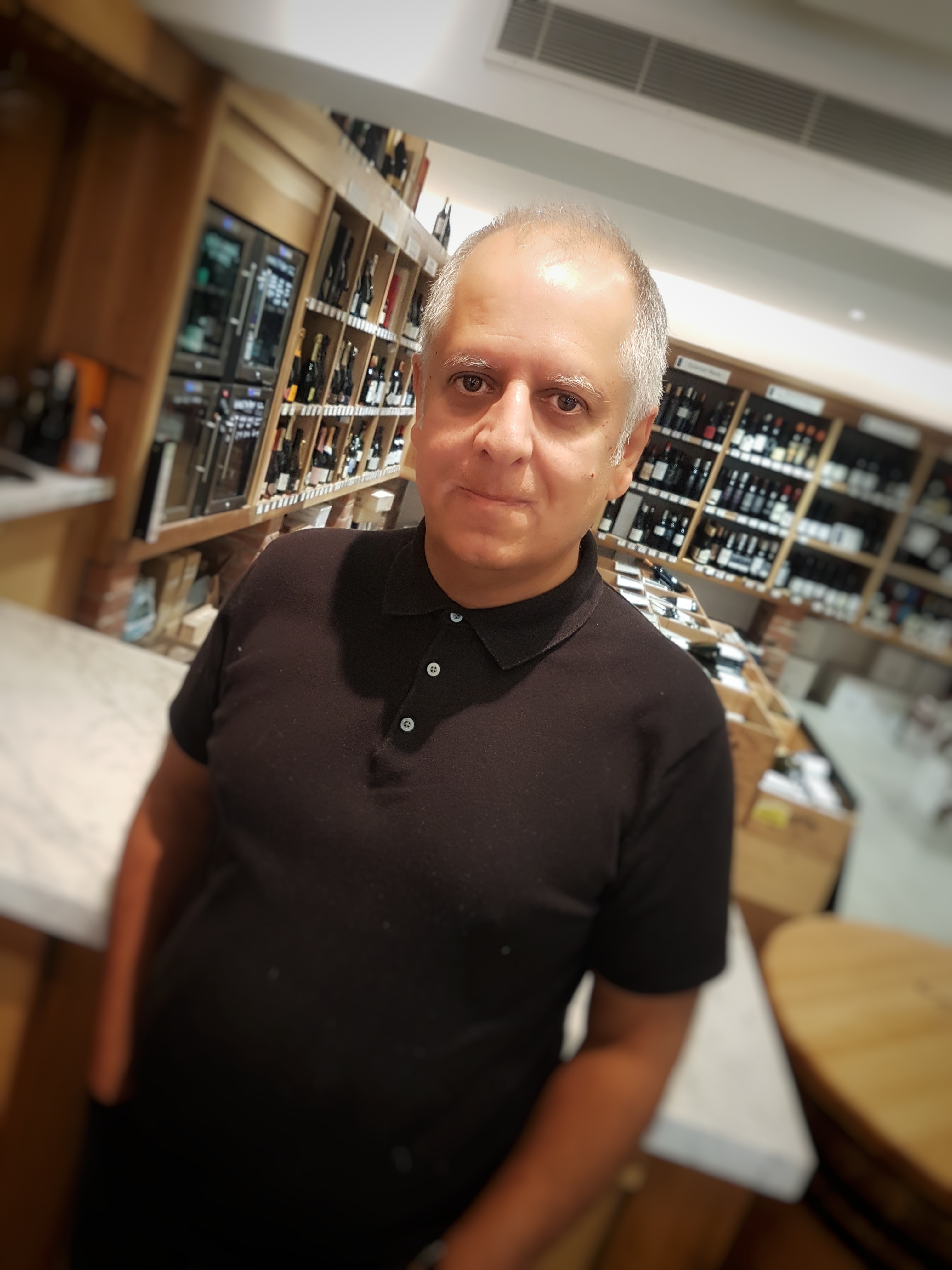 Back to blog