The 2016 Vintage Ports really are exceptional, with some of the most refined tannins ever, supporting beautiful red fruit flavours with extraordinary intense, purple colour. The wines have impressive structure and balance, with Baumés, acidity, tannins and colour in rare and perfect alignment. This is no doubt a result of the later ripening cycle which allowed the grapes to mature evenly and completely. This is certainly a Vintage to include in your Cellar to enjoy in your later years!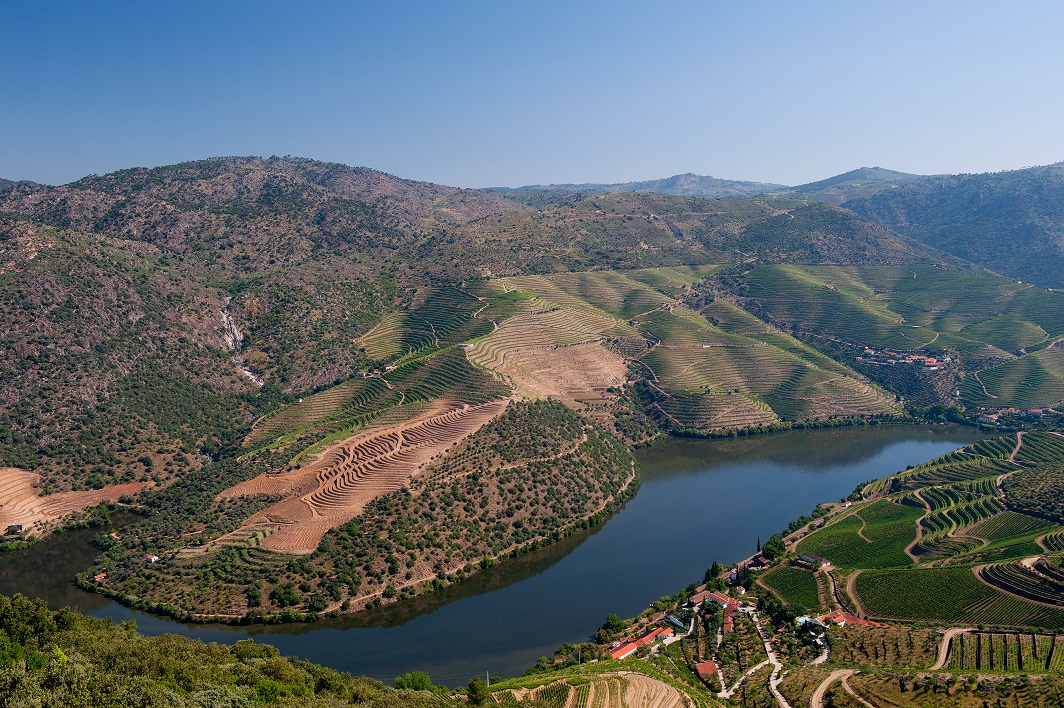 The Harvest Report

The growing season that preceded the 2016 harvest consisted of a warm winter and cool spring — both exceptionally wet — followed by one of the hottest and driest summers on record. August saw two heat waves during which weather stations recorded maximum temperatures above 40°C. The vines naturally slowed photosynthesis, resulting in the lowest sugar readings of the last 20 years by mid August. Fortunately, much needed rain arrived between 25th and 26th August where it was most required, namely in the Douro Superior. This rain during the critical ripening phase made all the difference in rebalancing the vines, putting maturations back on track and helping Baumés to progress. The first week of September brought a heat wave with record-breaking temperatures above 40°C. The summer heat was mitigated by the abundant winter and spring rainfall which had provided enough moisture in the soil to sustain the vines. A late vintage was on the cards and patience was required to allow the vines to complete grape maturations at their own pace. More welcome rain fell between the 12th and 14th September. This timely rain was the decisive moment of the vintage, and the weather then continued benign, with beautiful warm, sunny days and cool nights. Further rainfall only returned on the afternoon of October 13th, the day after the last grapes were picked. The vintage could not have taken place under more perfect conditions.
Click here to view our 2016 Vintage Port Overview.
We are offering the following 2016 Ports:
Pocas Vintage Port 2016 6 x 75cl - £150.00 In Bond
Smith Woodhouse Vintage Port 2016, 6 x 75cl - £170.00 In Bond
Cockburn's Vintage Port 2016, 6 x 75cl - £225.00 In Bond
Warre's Vintage Port 2016, 6 x 75cl - £255.00 In Bond
Graham's Vintage Port 2016, 6 x 75cl - £310.00 In Bond
Fonseca Vintage Port 2016 12 x 75cl - £585.00 In Bond
Taylor's Vintage Port 2016, 12 x 75cl - £585.00 In Bond
Croft Vintage Port 2016 12 x 75cl - £470.00 In Bond
To order please click here or call our sales team on 01482 638888.

Back to blog