Jonathan and the team at The Wheatley Arms (part of The Individual Inns group) had asked Rak, our Regional Account Manager, to host a Yorkshire Gin night for them. Of course he said yes, it's always great working with these folks.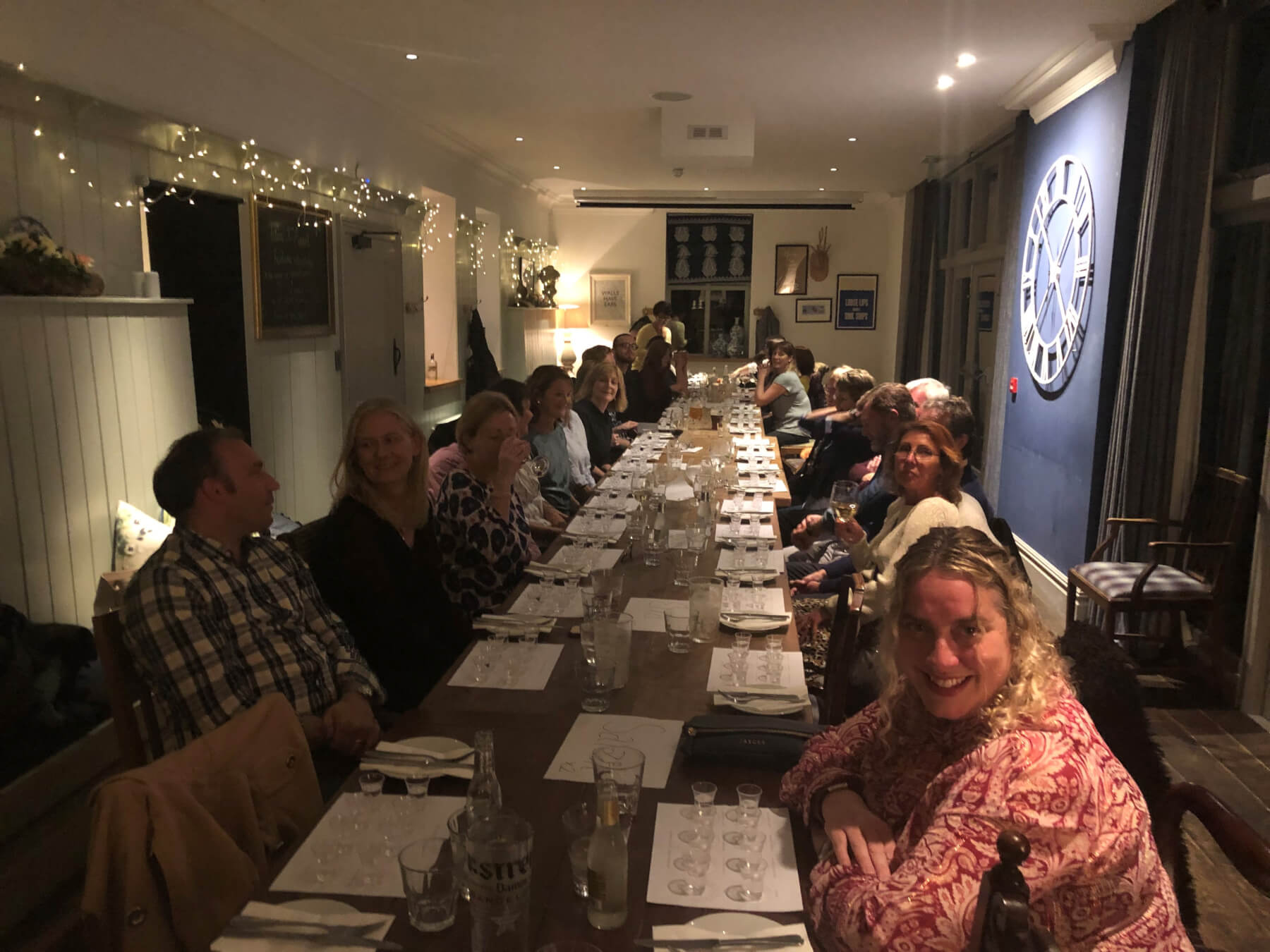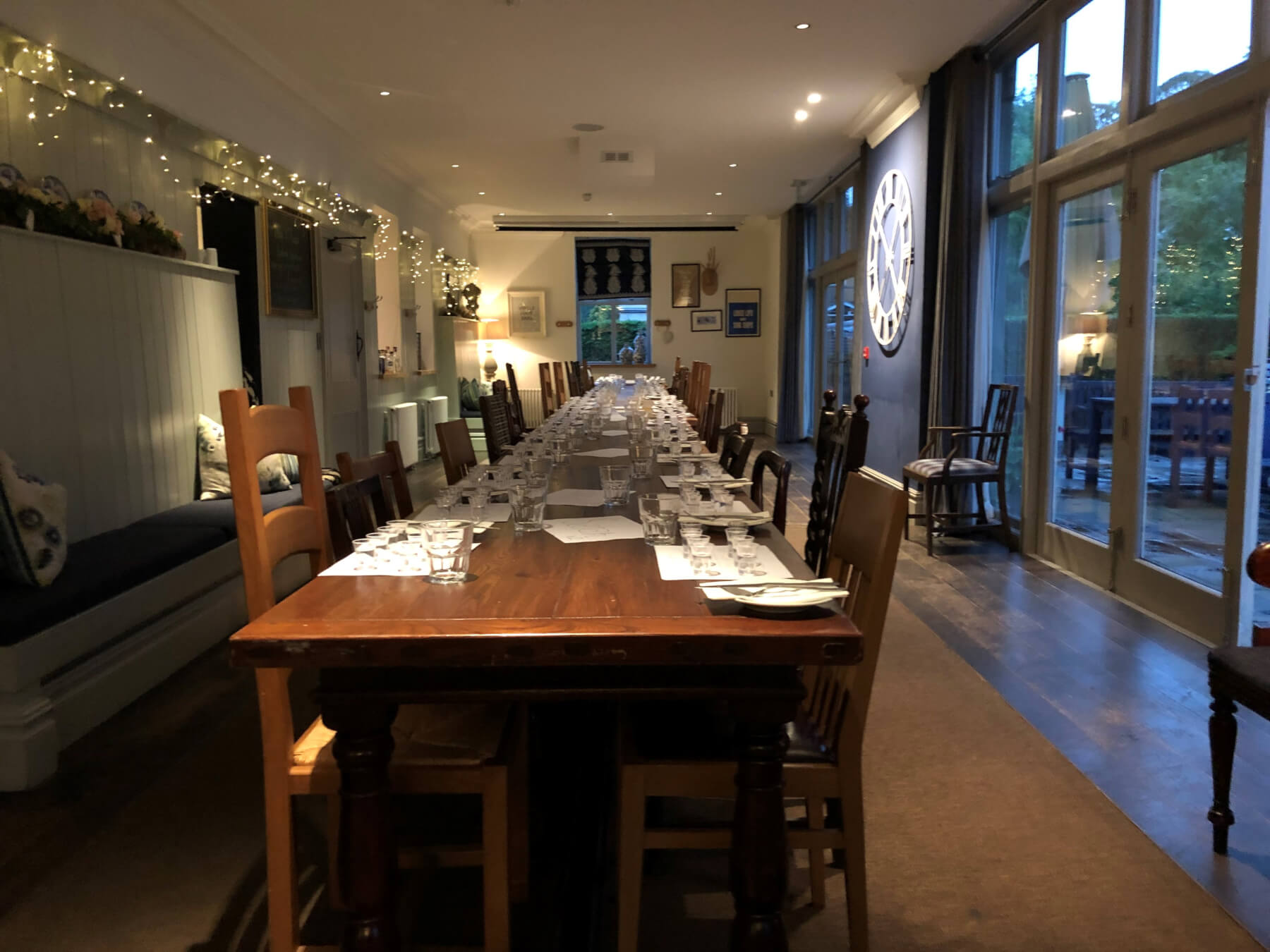 I've had a few conversations with people recently who have said that the amazing rise in popularity of Gin must be slowing down. Well, given that we had over 40 people attend a Yorkshire Gin Tasting at The Wheatley Arms in Ben Rhydding (Ilkley) it seems like they might be wrong!
Gin has seen a massive rise in consumption over the last decade, but what has sparked this? If we go back to the origins of Gin and its history we might get a better understanding.
Gin has had quite the rollercoaster ride. In its early days it was used an after dinner tummy trouble reliever for the poor in London during the 18th century where the death rate actually exceeded the birth rate! This is when the term "Mothers Ruin" came into being. Gin actually came to the UK during the thirty years war when English soldiers fighting alongside the Dutch against the Spanish noticed the Dutch drinking Genever to boost morale before going into battle, coining the term "Dutch Courage". It would take another 150 years before any Gin of substance would be distilled properly in the UK with Thomas Dakin opening his Greenall's Gin company in Warrington in 1761, shortly after Alexander Gordon opened Gordon & Company in Bermondsey and then Plymouth Gin began production in 1793. Subsequently, the likes of Beefeater and Tanqueray (who merged with Gordons) came into being.
Recently the rise of small distilleries, rather like craft beer, has seen the popularity of the product far exceed our wildest expectations. Together with imaginative garnishes and better quality mixers we now have access to a multitude of offerings. So much so, that in 2013 there were only 153 Licensed Gin Distilleries whilst at the beginning of 2018 there were 315! With this figure growing all the time.
What is Gin? Gin is made from the same base ingredient as vodka – a neutral spirit. What separates Gin from Vodka is the inclusion of juniper (a must for all Gins) and other botanicals (the plant matter and spices that are used to flavour the neutral sprit) during the distillation process. To extract the flavours and aromas from their botanicals most Gin makers soak these in the neutral spirit. These botanicals can be massively varied so whilst juniper must be the dominant flavour they will use things like anise, liquorice root, saffron, cinnamon, cassia bark and orris root as well as fruit such as raspberries, strawberries and blackberries.
Well enough of the boring stuff what did we taste on the night? Well, we did what it said on the tin and tasted purely Yorkshire Gin and no I was not offended being from Merseyside!
We kicked off with Sing Gin from Harrogate, named after the village of Kettlesing, the village where the makers live. They use juniper, mint, orange peel and flax in their botanicals. I found this had a juniper led nose but was very easy to drink. We served this with premium tonic and garnished with an orange twist or sprig of mint.
We then moved on to Slingsby London Dry, another Harrogate based distillery, but quite different. They use grapefruit peel as one their botanicals and this shows on the bouquet. Again we served with good tonic but added some blueberries to enhance its flavour!
Next on to Whittaker Pink Particular… yes another Harrogate based distillery (might move there myself)! Toby and Jane run their business from a farm in the heart of Nidderdale and the botanicals of pink peppercorn, pink hibiscus and cardamom shine through on this extremely aromatic little tipple. If you are going to do a garnish then pink peppercorns are perfect… how many of us keep these in our spice cupboard though! Black peppercorns would also do the trick.
Moving on to A Yorkshire Lass Brambleberry. Samantha Long, founder of Bronte drinks, has lived in Bronte Country for over 30 years. This gorgeous Gin was a melange of red fruits including raspberry, strawberry, redcurrant and of course the black fruit of the brambleberry bush. Yummy! There aren't many Gins that I would have on the rocks but this is certainly one – just add a few mixed berries!
Moving over to the coast and the home of great fish and chips… Whitby Gin. Now Whitby is one of my favourite places to go and visit and this Gin was not available the last time I was there. The story goes that the early whalers of Whitby consisted of both local fisherman and Dutch specialists who got the fishermen to acquire the taste of Genever when out in the cold North Sea. This has some of the traditional botanicals of juniper (obviously!), coriander, liquorice and citrus but what we love to see is the addition of local botanicals to give the Gin a unique local style. Here they have gone for heather tip, Yorkshire Moors honey and sugar kelp. A sweet but also savoury style with an earthy finish… interesting! We served with a garnish of pink grapefruit and a sprig of rosemary.
Now, let's get on to the heavy stuff! At a big 50% alcohol volume, Yorkshire Dales Distillery Desert Ram London Dry is quadruple distilled and unlike most other Gins the botanicals of mint, cardamom, strawberry etc. are vapour infused. How do they do this? They have a special basket which they put the botanicals in and they then pass the spirit flavour over this and the vapour picks up the flavours on the way - funky! This had a slightly spicy finish with strawberry and cardamom prevalent. We recommend your favourite tonic and a slice of orange to garnish.
Next we tasted Hotham's Cardamom Gin. Can you guess what the main botanical is? Well besides the obvious, they have Orris Root (a plant that smells like violets) and Gentian Root (apparently this is used in medicines to aid digestion problems as well as high blood pressure). Produced in the lovely centre of Hull (don't knock it, House of Townend headquarters are on the outskirts of Hull and a lot of our staff live in the city!). There is a Gin school and distillery located in the Hepworth Arcade, do the artistic links never end? Well worth a visit. We all got the predominant cardamom kick… some liked it and some didn't. Being a lover of traditional Indian food, I was definitely in the love it camp!
For the last Gin on our list we went to one of the distillers that we at House of Townend have worked closely with for a number of years, Masons, who are located in Bedale, North Yorkshire. Now this lovely company recently had a fire destroying the distillery, but like the proverbial phoenix they have risen to carry on producing stunning Gins. We tasted one of their most recent additions, Masons Peppered Pear. We wanted to finish off the tasting with this Gin this due to its quite bold flavours. Botanicals of pink peppercorns and juicy conference pears led to an aromatic spiciness. Only 5000 bottles were ever produced- so get it whilst you can (although rumour does have it that they drink a lot of it themselves so they might make some more!) The spicy, earthy sweet pear flavours shone through on this. We served with good quality tonic and some sliced red apple (pear would be nice too!)
The biggest lesson from the evening? Please don't stick to the same Gin as there are so many exciting and innovative Gins out there to try!
As usual a big thanks to Jonathan and his team at The Wheatley for a great night that I think seemed to be enjoyed by all. Judging by the level of Gin consumed by some of the guests I hope that they had a lazy Saturday planned!

Back to blog