Let us do it for you! As a House of Townend Trade Customer, your Regional Account Manager will happily organise a Wine Training session, bespoke to your accounts requirements. We tailor-make the session depending on your teams existing knowledge and areas that require further training. Below, Sandy Potts gives a brief overview of the services that we provide.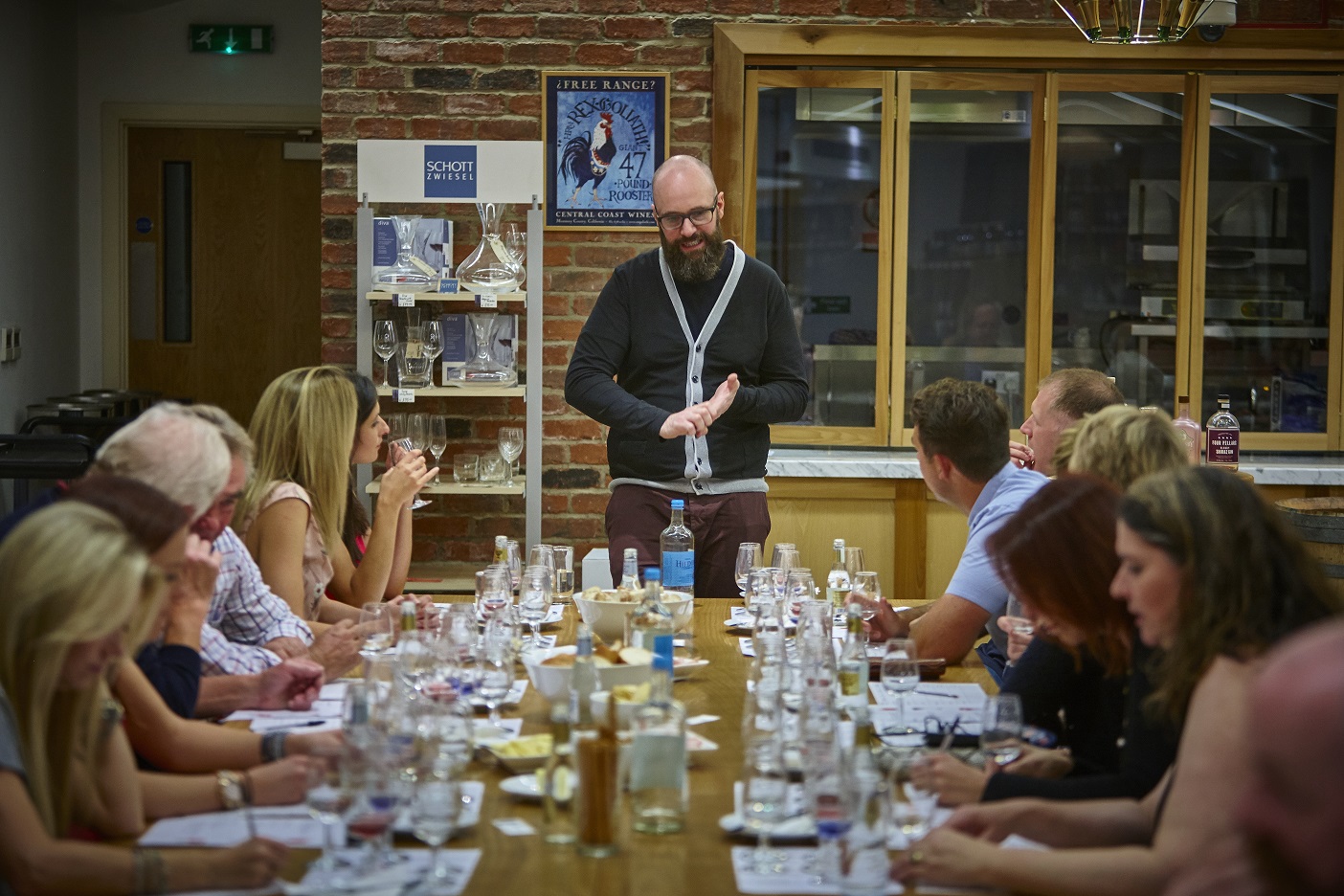 Lessons on how wine is made – we will provide information on wine production, grape varieties, terroir and key winemaking regions.

Tutored tasting of wines on your wine list – we will teach your staff all of the key selling points that will allow them to confidently and comfortably sell your wines.

We will demonstrate how to open and present wine at the table, including still and sparkling varieties.

Upselling – we will provide your team with all of the classic upselling techniques. From offering a large glass, encouraging customers further up the list away from House Wines, offering dessert wines and even water and coffees, can make a big difference to the profitability of your establishment, and encouraging staff to check back with your customer regularly "can I get you another bottle?" How you phrase a question to the customer makes all the difference! We find that open ended questions work best, ones that can't be answered yes or no e.g. which wine would you like with dinner? This is the perfect opening to a two way conversation with the customer.

Food and wine pairing – nowadays, most people drink whatever they like with whatever food they like, which is great. But saying that, it is lovely to have the right food and wine pairing, so we can give pointers to help staff happily recommend wine with food.

Teaching staff into feeling confident enough to talk to customers about wines. A few simple questions or a recommendation can really add to the customer's experience. It is always lovely for us to see staff enjoying wine and gaining knowledge and being able to pass some of that on to their customers respectively.

We will show your staff where to access information - we have excellent tasting notes and wine specifications on our website and back labels also offer great information, so encourage staff to read the wine list or browse tasting notes when they have 5 minutes to spare. You can even download handy PDFs for each of the products on our website, so your team can build a bank of information to look back through at any point. We will show you how to talk to your staff about wine, encourage them, give them a few pointers and you will see them start to gain confidence.

We will provide you with a hard copy Training Manual to support staff long after our training session is complete.

Most importantly, we keep the training light, fun and informative – we are very empathetic to the fact that we all started somewhere and if you nurture your staff they will stay with you for the long term. Continue your staff training with regular sessions and it will pay off for your business.

Let us take the strain out of staff training and host it for you. Our experienced Account Managers are always happy to help!
For more information on our Wholesale Services, please click here.

Back to blog