Our Director of Prestige Accounts, Neil Goldie, visited Longboard Vineyards on a recent trip to California. Here is his overview of the trip and the wines that he tasted: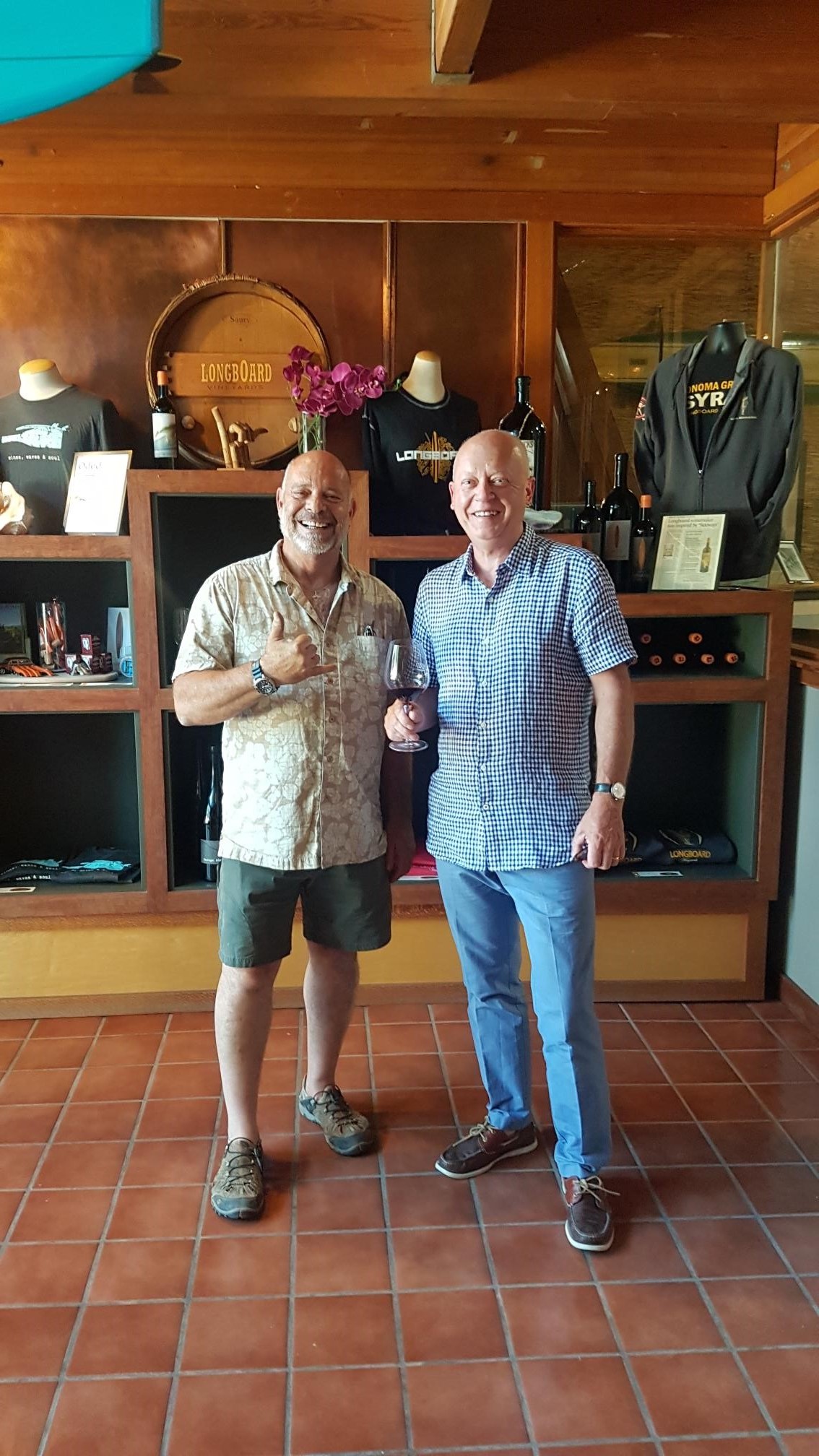 There are only two words in Oded Shakeds dictionary: "balance and attitude." As a competing surfer and all round good guy, the warm and affable Oded, who originally hailed from the sunny shores of Israel in the late 1970's, explained that these two words perfectly fit both wine and surfing.

As a young man Oded surfed around the World, even braving the icy waters of Cornwall at one point (I could have told him…), until he established roots in the Sonoma Valley of California in the 1990's. Although his early choice of career was an architect, he moved into wine when he saw on a visit to Bordeaux, that you don't need to come from a winemaking family to become a winemaker.

His first 'job' was at Chateau Lafite in 1987 (the 1986 was his drinking red whilst picking the '87 vintage). He qualified at winemaking from UC Davies with his first job with Rob Davies at Jordon in Sonoma Vally ("he taught me Cabernet") with experience at several other Sonoma Estates until he established Longboard in 1998.

The Longboard tasting room is a mirror of Oded himself; open, warm and inviting. The walls are adorned with old surfboards and pictures of big waves, beaches and vineyards - in essence, the good life. It's a life we all secretly dream of! Looking at Oded as he poured me his wine from his own vineyards, the sun warm on my face, the countryside around his Healdsburg winery lined with vines, olives, and fruit trees, the Pacific just a scant few miles away, you wonder if Oded hasn't just landed in winemaking nirvana; a place with no downside, simple pleasures and bohemian perfection. Would it ever get boring...? Some say it would but I strongly, vehemently, head turned skywards and closing my eyes, say ABSOLUTELY NOT - bring it on!

Longboard makes around 9,000 cases of wine annually - 80% sold through the Cellar Door or via a very busy wine club. Oded ships to only 12 states in the USA, such is the rarity of his wine, and very little finds its way to England via House of Townend.

Longboard mostly own their own vineyards, with long term contracted grape growers supplementing his own harvest. Oded's passion is for Rhône varietals (he really wants to make a Grenache Blanc so watch this space!). He has 6 plots of Syrah, some Grenache along with tiny plots of Pinot Noir, Chardonnay and Cabernet. All of his wine labels feature the famous Longboard surf board. With Longboard there is no line between Oded's passion for surfing and wine in all its guises.

House of Townend are extremely proud to have Longboard and Oded as suppliers.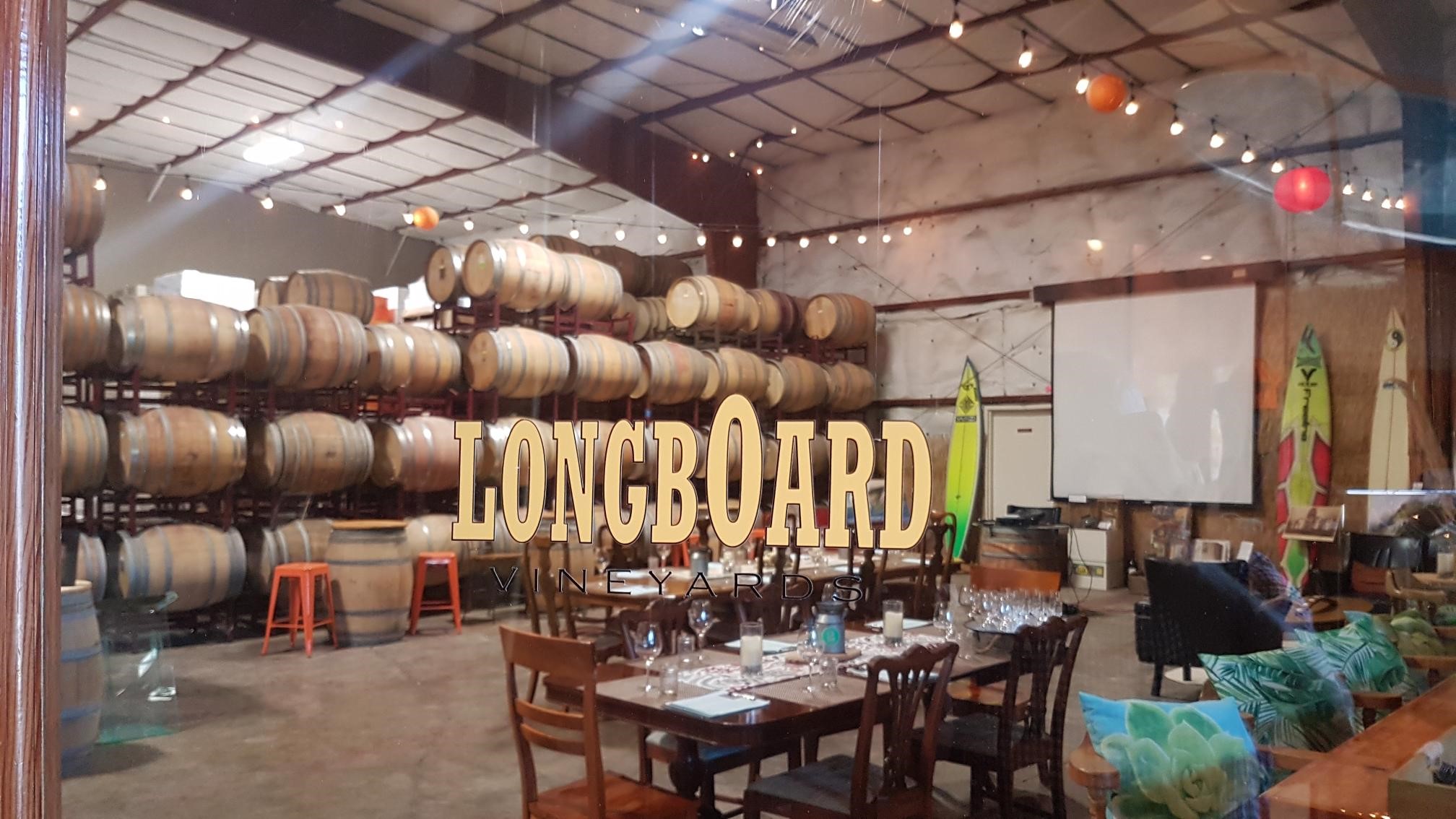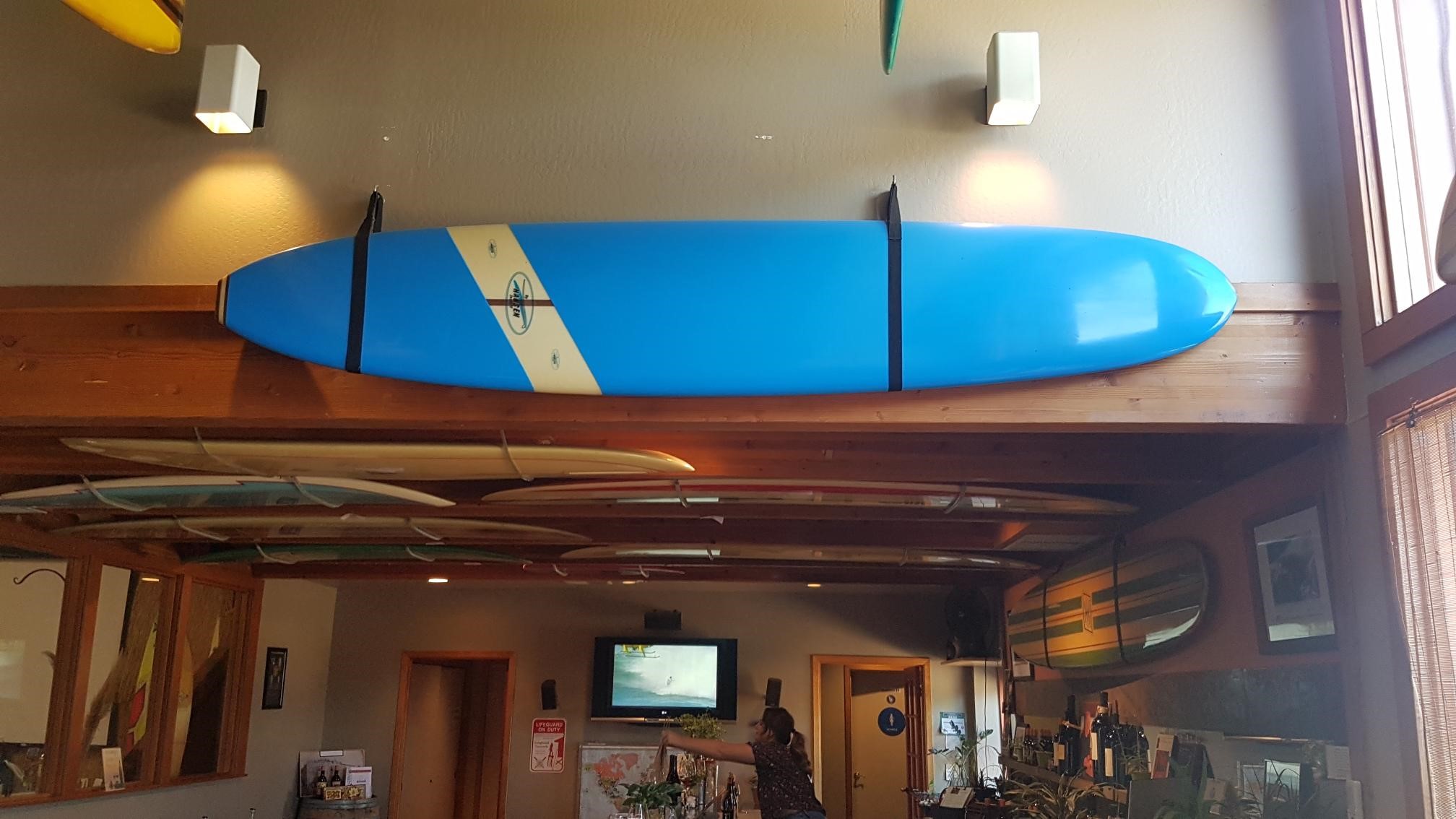 The Wines
Longboard Sparkling NV Brut:
A historical love of sparkling wines, Champagne in particular, make this top Method Champenois fizz a labour of love for Oded. Base wines are fermented in neutral French oak barrels, giving an immediate richness and texture to the rounded, mature brioche-scented fruit. Long, rounded and weighty in a sort of heavyweight vintage Champagne style, with floral notes and a touch of peach. Delicious, elegant and perfect with local olives and shaved hard cheese.

Sauvignon Blanc 2018 Russian River:
WOW! A nose of gently pressed gooseberry, nettles, capsicum and cut grass. Though it's dry, crisp and streaked with fine minerality, with its apple blossom and lifted delicious fruit, it's like a cross between Sancerre and Marlborough Sauvignon Blanc, with a little more weight of peachy mouthfeel. This is delicious... more please!

Pinot Noir (Mystos) 2016:
First made in 1986, this is a wonderful example of tiny single Clos winemaking at its best. Fabulously rich, smokey and decadent Pinot Noir, it envelops you with thoughts of the Côtes de Nuits (Vosne Romanee) and develops in the glass like a dream; all red and black berries, smoked meat, coffee a touch of fennel and layers of spice. Not a fruit bomb, more of a lovers beguiling kiss. If Burgundy would only deliver at this price! Perfect with steaks cooked over a fire watching the sunset on the Pacific.

Syrah Dakine 2014:
Pronounced Da kein (Hawaiian for the best), you could call this the passion of Oded, yet perhaps the most misunderstood of wines in the US. Grown specifically in the cooler Sonoma climate, Syrah excels, and this wine shows more than a nod towards the Northern Rhône. The Dakine 2014 was immense, black, and smokey, with strong peppery notes, fenugreek and roasted coffee, layered with a touch of liquorice and a core of lush red and black fruits. The oak supports rather than dominates - mind blowing!

Carignan 2017:
A thundering, rich, decadent and spicy Carignan from 85 year old vines which Oded just found. Making a measly 150 cases, this captivating and life changing wine shows the new direction of Longboard and the singular passion of Oded. In addition the label is a thing of beauty; colourful, Rothko-like chart showing the algorithms used to establish the perfect vine in the perfect soil in the perfect year.

Back to blog