Prosecco remains the biggest selling sparkling wine in the UK. Regional Account Manager, Johnny Pearson, takes a lot at why:
What is Prosecco?
Prosecco is the main sparkling wine of Italy. A relatively low price and the fact that it is so easy to 'quaff' have seen it soar in popularity in recent years, eclipsing the sales of all other sparkling wines here in the UK. For many people it's the first sparkling wine they ever try and it is a great introduction to bubbles.
What is it made of?
As with all other wines, it is simply grapes and yeast. The grape used to make Prosecco is called Glera.
Where does Prosecco come from?
Prosecco hails from Italy, specifically the northern region of Veneto.



Image credit: Villa Sandi

The Prosecco region is in the north east corner of Italy approximately 30 miles from Venice and is made up of nine provinces which lie in the Veneto and Friuli Venezia Giulia regions. It is very picturesque with rolling hills covered in vines, sometimes with little churches sitting at the top. The best grape growing area lies between two towns Valdobbiadene and Conegliano. It is known as Cartizze and actually, the best wine is named after this region. When I say the best, I mean literally the most rewarded Prosecco ever - the Cartizze 'La Rivetta' by Villa Sandi.

This 'Prosecco Pyramid' shows the differences between the DOC regions production right up to the Crème de la Crème of the Prosecco region, the Cartizze DOCG region.


Image credit: Villa Sandi

The history
Veneto was a region where Aristocrats enjoyed holiday time in their "Countryside Villas". The noble families from Venice spent the summer period in the villas on their vast estates in the countryside enjoying a healthier and more pleasant climate horse riding, hunting or relaxing in the scenery of gardens and vineyards. In the hilly area, they promoted vine growing and winemaking giving rise to production of fresh white wines and indeed, Prosecco.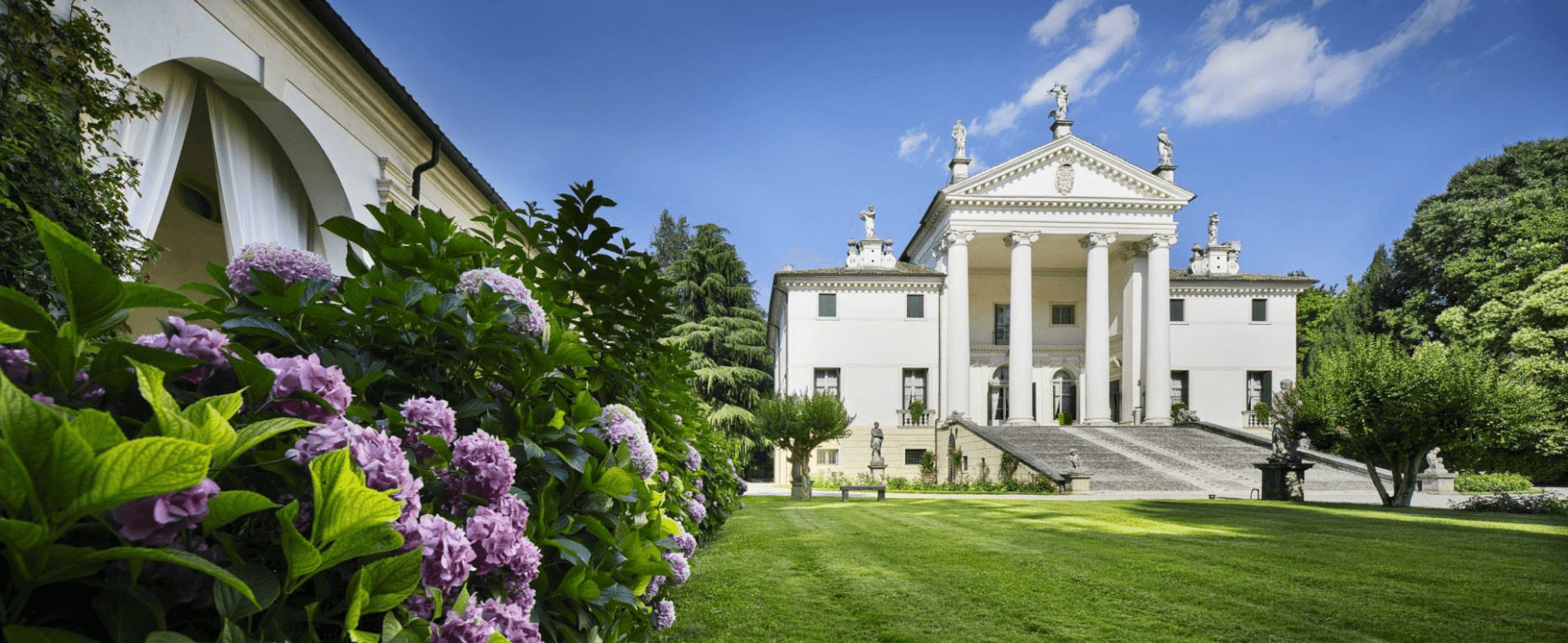 Image credit: Villa Sandi

How is Prosecco made?
Grapes are harvested in September and the juice is made into a still wine by adding yeast and sugar. The still wine is then put into large stainless steel tanks and more sugar and yeast is added. The wine ferments again, bubbles are produced as a reaction and there's nowhere for them to escape to so they dissolves into the wine. The Prosecco is then bottled and is sold to drink straightaway.
Is Prosecco different to Champagne? Yes!
First things first, Champagne comes from the Champagne region in France, and Prosecco from Veneto in Northern Italy.
Champagne can be a blend or single varietal wine made from Chardonnay, Pinot Noir and Pinot Meunier but Prosecco is made only from the Glera grape variety.
Methods of production
The second key difference between these two sparkling wines are the methods of production. In particular, how the wine is made sparkling.
In both cases, the original still wine undergoes a second fermentation, creating the CO2 which makes it sparkling.
In Champagne, the method Champenoise or 'traditional method' is used. This where the second fermentation happens in the bottle; yeast is added along with sugars (liqueur de tirage). The wine is then resealed and left to age; for non-vintage Champagne, it must be aged a minimum of 18 months, for vintage Champagne, it is three years.
In Prosecco, the 'tank method' is most often used, where the second fermentation happens in a large tank. Again, yeast is added, along with sugars, to the base wine. While second fermentation happens, the tank is sealed to prevent the CO2 from escaping, making the wine fizzy, before it is bottled and sealed.
Flavours:
These two methods of production result in quite different flavour profiles for these sparkling wines.
Champagne shows bread, brioche and toast, as well as citrus fruit flavours.
Prosecco is more about the fruit flavour profile of the Glera grape - pear and apple, plus honeysuckle and floral notes.
So what does this mean?
Basically, to make Champagne it takes much more time and therefore money to produce.
Prosecco on the other hand is relatively straight forward and takes about 8 weeks from Vineyard to table, thus making it much more affordable than Champagne.
When to drink Prosecco?
Prosecco can be enjoyed at any time, but we normally consume Prosecco as an aperitif prior to a meal. It is light and fresh which will cleanse the palate getting it ready for a spectrum of flavours to come.
It can be used as a mixer in a cocktail, a celebration drink at a wedding or simply a lunch-time beverage with a friend.
Want to know more?
Why not drop into the Cellar Door at Melton and our wine advisors can guide you through the many choices of Prosecco that we have available. Alternatively, you can click here to view our range.

Back to blog