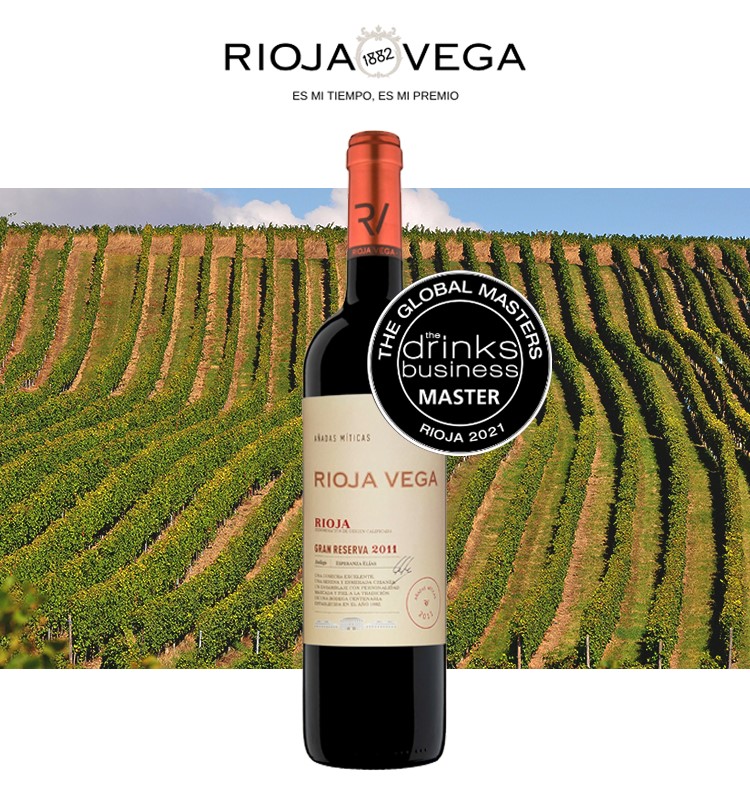 Sometimes the stars are aligned and something mythical happens.

This is only the third time that Rioja Vega have released their Anadas Miticas (mythical vintage), after the memorable 2005 and 2008 vintage releases.
This spectacular wine encapsulates the magical combination of the special personality of the Rioja grape varietals – Tempranillo (with a plantation density of 2777 vines/ha), Graciano, and Mazuelo – with the unmistakeable character of the most special of the Rioja Vega vineyards, and a mythical vintage in the Rioja region. A blend of 75% Tempranillo, 20% Graciano and 5% Mazuelo, the grapes are grown in vineyards planted over 30 years ago, close to the winery at an average altitude of 400m. The soils are clay, silt and loam based, with an abundance of pebble stones, which favour the quality of the tannins in the wines, increasing the ageing potential. The roots of the vines penetrate deeply into the soil in search of water and nutrients, helping consistency and body.
Harvested in October, there is a partial destemming of the grapes, before fermentation in temperature controlled stainless steel tanks for 10 days at 17°C follows, prior to carrying out malolactic fermentation.
The resulting wine is aged and racked in American oak barrels for 36 months. It is then matured in bottle in the cellar for at least 24 months before release.
"This is a Gran Reserva Rioja at its very best, drinking beautifully but with a propensity to age in the cellar for many years (a recent tasting of the inaugural 2005 vintage was truly memorable). Bright, deep cherry red in colour, the bouquet is elegant, portraying a genuine expression of Tempranillo varietal character. Ripe black fruit with slightly toasted, balsamic notes of great complexity, firm, round tannins, with a well-balanced, solid backbone. The mouthfeel is opulent, rich, ripe and brimming with concentrated fruit and subtle hints of spice. The finish is long, persistent with a great finesse."
We are delighted to be offering this fabulous wine, which was recently awarded Master in The Global Masters Rioja 2021, in bond for only £150 for a case of 6.

Ready to drink now, this wine has recently arrived into our bonded warehouse, so let us know when you want to take delivery (VAT, duty and delivery costs will apply) CLICK HERE for further details.

Back to blog