Monday was an early start for a few members of the team ahead of our Sales Meeting in the Lake District. Everyone agreed the stunning scenery of frosty hills and beautiful Lakes was well worth the early alarm. Once the business Agenda was concluded, we had a stunning and informative tasting of Bourgogne Chardonnay and Pinot Noir hosted by John Townend. Ahead of our annual Burgundy buying trip, it highlighted the benefit of buying from a great grower, rather than a recognised appellation. For many years our buying team has visited Burgundy in early November to visit and taste with numerous growers, and this tasting highlighted some of the great producers we are working with.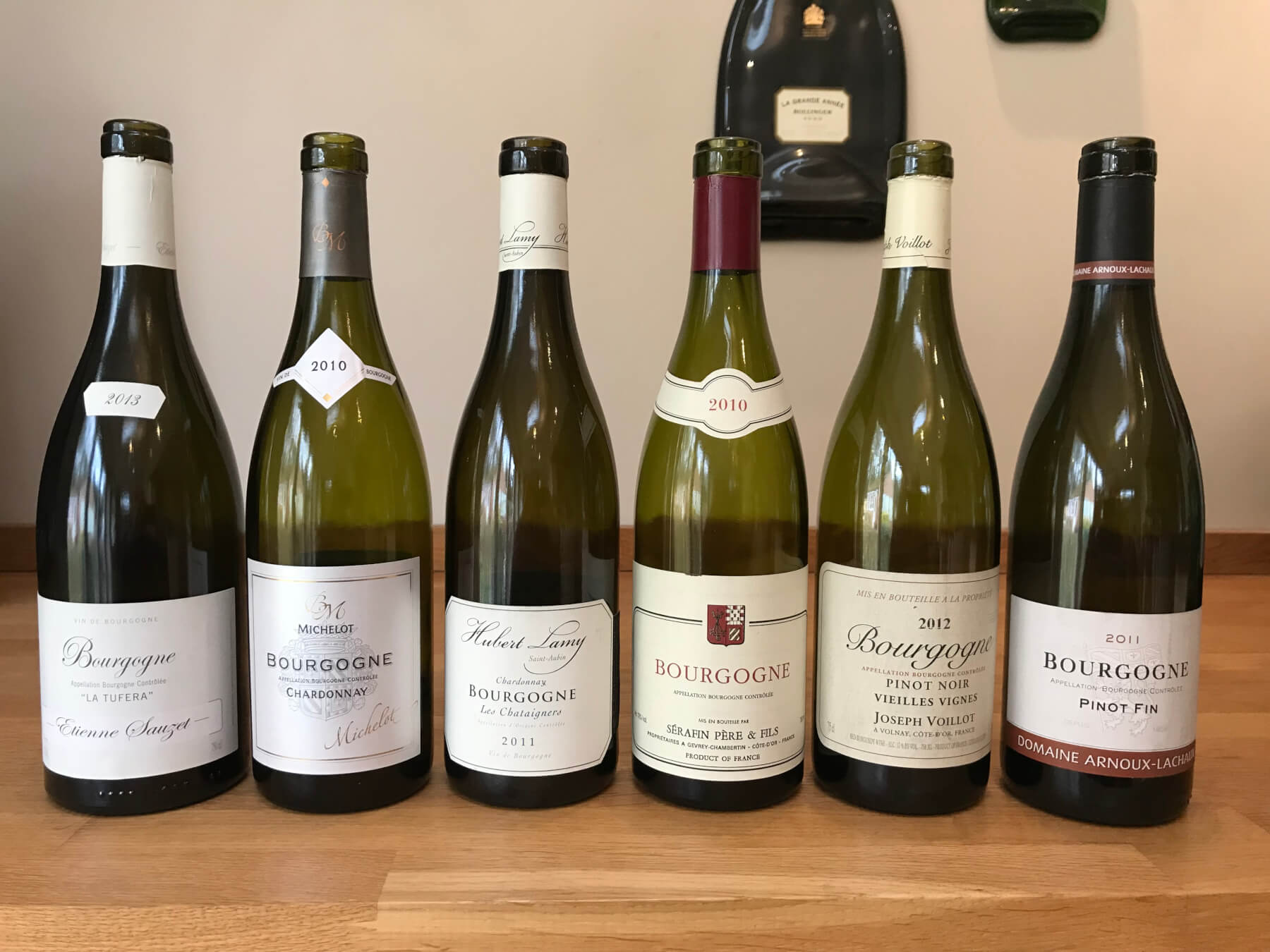 Here our Sales Director, David Archibald, gives his opinion on the wines. The line up from left to right:
Bourgogne Chardonnay 2013 'La Tufera'
Domaine Etienne Sauzet. Sauzet produces stunning Puligny-Montrachet, and his Bourgogne Chardonnay is of outstanding quality. Made by Gerard Boudot, the son-in-law of the late Etienne Sauzet, in the same winery, from grapes grown just outside of the Puligny boundary. A good concentration of ripe tropical fruits is balanced by a super, steely minerality. The finish is creamy, lush but also with a hint of oak.
Bourgogne Chardonnay 2010 - Domaine Mestre-Michelot
Produced by one of Meursault's top producers - we were stunned at how youthful and elegant an 8 year old wine tasted. Very ripe nose, typically Michelot. Delicious acidity freshens the palate, which is rich, sweet and layered with creamy oak and citric acidity. The mid-palate is mild and soft with a hint of spice. Incredible to think that this wine is half the price of the same producer's Meursault - I know which I'll be putting on the Christmas dinner table!
Bourgogne Chardonnay 2011 'Les Chataigners'
Domaine Hubert Lamy. A St-Aubin producer, now run by Oliver Lamy the second generation. A forward bouquet of wild flowery fruits, hints of apple and tropical fruit with a lovely crisp balance. We agreed that whilst this wine would age for another couple of years, it was drinking so well now that further ageing could not improve it.
Bourgogne Pinot Noir 2010 - Domaine Sérafin
'Simply delicious' was the first and most accurate description of this wine. Serafin from Gevry Chambertain is an outstanding producer, and this is possibly the most elegant wines I've ever tasted. A full deep and delicious palate - quite restrained and earthy at first then the power starts to evolve from the glass. Attractive, sensual and really rich with subtle complex berry fruit and integrated oak and tannins.
Bourgogne Pinot Noir 2012 Vielles Vignes - Domaine Voillot
Volnay in all but name (and price!). It is since Jean Pierre Charlot, son-in-law of Joseph Voillot, took control that Domaine Voillot has moved into the league of serious wine producers. Covering approximately 2 hectares, the vineyards are situated on the lower slopes in the village of Volnay - the vines average 35 years old. Very rich, dense and sweet red fruits, very linear in style - good fresh acidity and rounded palate. Nice weight of fruit and good balance – hints of sweet oak add weight and jam to the finish.
Bourgogne Pinot Noir 2011 Pinot Fin - Domaine Arnoux-Lachaux
This is a super Bourgogne from a great Vosne-Romanée producer, a classic case of non-intervention winemaking. Fresh, juicy and crisp with an excellent balance between fruit, acidity and wood with the depth of flavour and added concentration marking this out at this level. This is rich, succulent red sports cherry, raspberry, spice and earth flavours.
The tasting over, the team agreed it had been highly enjoyable, very educational and a superb way to spend a Monday morning! The message was clear - do not overlook Bourgogne Chardonnay and Bourgogne Pinot - find ones from great producers and you will drink stunning wines at a fraction of the price. The next annual visit to Burgundy begins early on Sunday morning - we will report back with a report on the vintage in due course.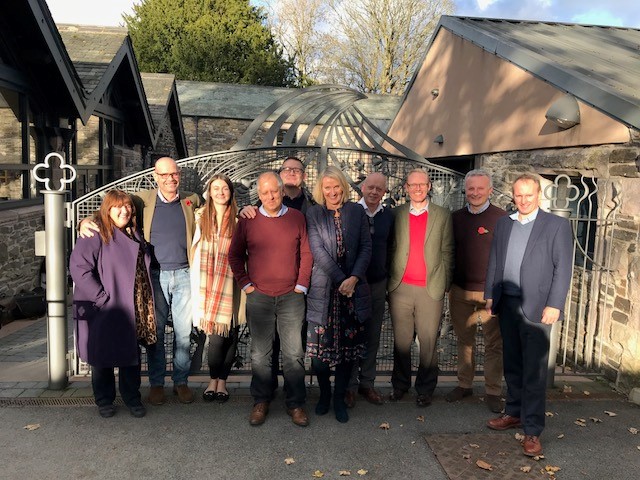 Back to blog