At the end of April, our team of Regional Account Manager's visited Rioja Vega for their annual Sales trip. Here is an overview of their fleeting visit to Spain by Nick Walne.
So, when it was announced that the next Sales Team meeting would be held in Rioja you can imagine the sense of sheer disappointment that descended upon us all – NOT!
Filled with the joys of spring, we departed Manchester Airport on Monday morning 29th April and headed south towards the sun, led by our intrepid leaders, John & Susie Townend.
A visit to Rioja Vega had been planned that would incorporate some business, some education and a lot of tasting and eating.

Rioja Vega, founded by Don Felipe Ugalde in 1882 has been a close partner of House of Townend for decades and is one of only four properties entitled to use the word Rioja within its name. Acquired by the Principe de Viana Group in 1983 there followed strong investment which resulted in a new winery and cellars being built in 2001, 10km outside the town of Logrono.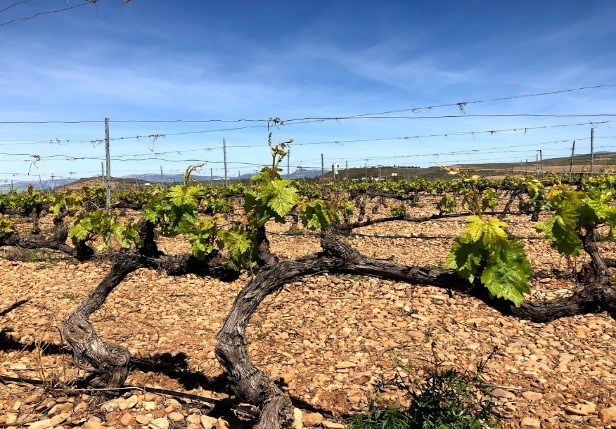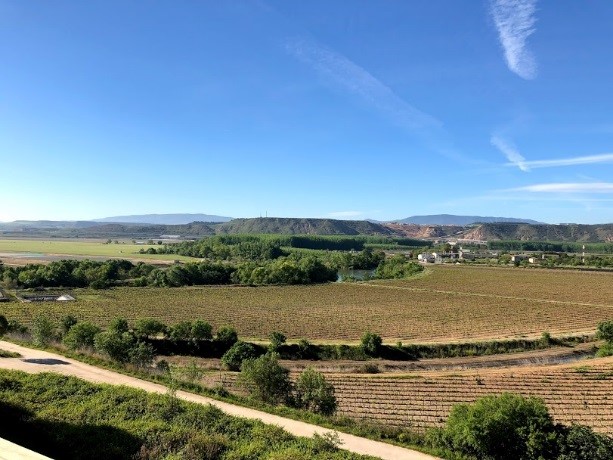 We were greeted upon arrival at Bilbao by the smiling face of the ever joyful Luis Marculeta of Rioja Vega, a good friend whom we have all come to know over the years, and prepared ourselves for an evening of wine and Tapas in Logrono 'Old town', the capital of La Rioja.
After shaking off the excesses of the night before, Tuesday dawned and after a short journey we arrived at the winery. As they say, 'there is no such thing as a free lunch' so the morning was spent concluding the business element of the trip and then, after a fascinating tour of the winery we set about the very serious task of tasting 25 wines, the majority of Rioja Vega's production.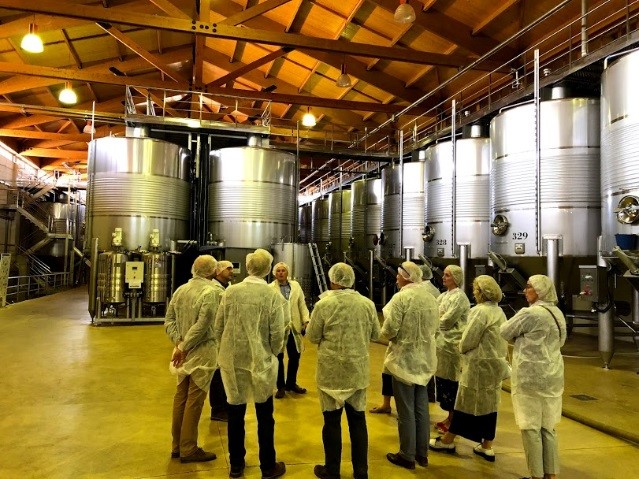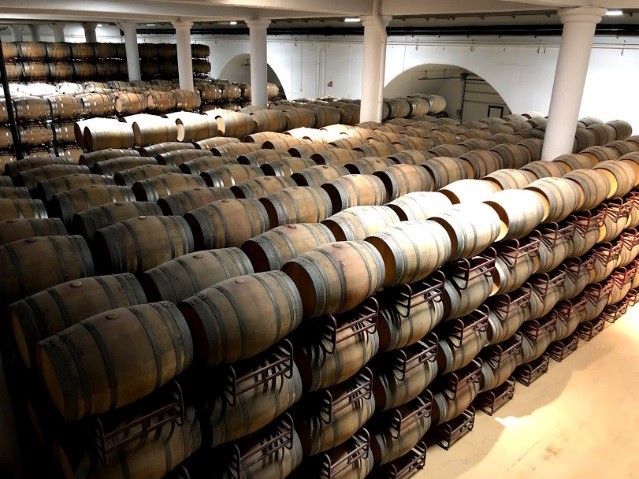 Because Rioja Vega is part of the Principe de Viana group, the tasting included wines from Navarra, Castilla y Leon, Rias Baixas and Rueda as well as those from the Rioja Vega Estate and needless to say, all the wines are produced to a very high standard indeed with the primary focus being on achieving the highest quality possible.
Without wanting to bore you silly with a full list of the wines tasted, here is a selection of my personal favourites that really 'hit the spot'!
Rioja Vega Tempranillo Blanco 2017
An exclusive grape variety that is a mutation of the original red Tempranillo grape. At present only produced in relatively small quantities but it offers much more than the usual Viura in terms of flavour and looks set to be the number one grape in White Rioja in the coming years.
100% Tempranillo Blanco which undergoes a three month barrel fermentation followed by a further three months ageing on its lees in French oak. This is a delightful wine with tropical fruits and vanilla on the nose, offering plenty of citrus and herbs and a rounded, full body not dissimilar to White Burgundy.

Rioja Vega Crianza 2016
Some may criticize me here for choosing a relatively modest wine in comparison to some of the superb Gran Reservas and special edition wines we tasted, however in terms of value for money, this wine cannot be beaten. A blend of 80% Tempranillo and 20% Garnacha, this is how a classic Rioja should taste. As a Crianza, it has been matured in oak for a year with a further year in bottle before release. It offers opulent ripe fruit with beautifully integrated vanilla notes from the second and third year American Oak barrels.
Drinking beautifully now, but don't just take my word for it as it has just won a Gold medal from the Challenge International du Vin to sit alongside many other gongs it holds in its trophy cabinet!

Clunia Malbec 2016
Now before I hear you all cry 'you can't grow Malbec in Rioja' you'd be right, but this is not from Rioja. Bodegas Clunia, part of the PdV group is situated in Castilla y Leon in the old Roman town of Clunia some 150km South West of Logrono. As well as producing classic Tempranillo it also has a relatively small amount of Malbec producing 8906 bottles in total. Almost unique in being a Spanish Malbec, the winery is at 1000m altitude giving cold winters and hot summers with a high diurnal range of 10-35 degrees centigrade which gives fabulous structure to the wine. Very similar to the growing conditions in Mendoza, Argentina where we normally think about Malbec.
Because of the slow ripening, they achieve real elegance and concentration of dark berry fruits. Blackberries, blueberries, plums and pepper with a touch of toffee from the 15 months in French oak. This really is a terrific wine but with powerful tannins and so would suggest you leave it a year or two to soften up.

Rioja Vega Venta Jalon Reserva 2014
This truly is a serious wine. An unusual blend of 75% Graciano and 25% Tempranillo and aged for 24 months in French and American barrels. With a limited production of 12000 bottles this is the latest Reserva Especial to come from the Vega stable and it bears the name of the Graciano vineyard from where the fruit is grown.
The Graciano grape gives high acidity, and an impressive depth of colour and structure meaning that although drinking now, this will continue to develop for many years to come. Smooth, supple dark berry fruits predominate with underlying notes of earth and spice.
As you can see, we tasted some fabulous wines and were treated to a five course lunch before finally heading back to our hotel at 7.10pm.
For some less hardy mortals, that would have been the end of the day but not us. Luis declared that he would collect us for 'round two', so at 8.30pm we set off into town to see what else Logrono had to offer. We were not disappointed when we finally sat down to eat at 10.30pm and were presented with the finest T bone steak washed down with a few bottles of the Venta Jalon.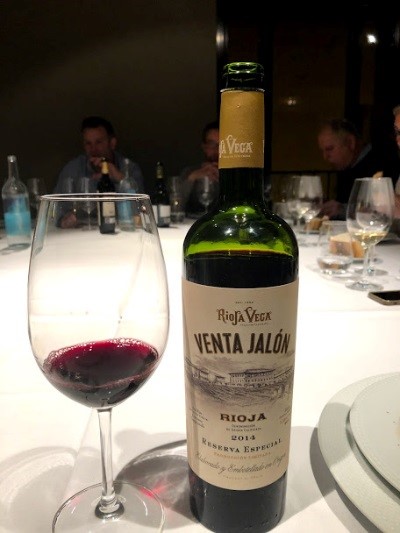 By Wednesday morning, we had all decided that we quite liked Rioja and didn't really fancy coming home and so we stopped off in San Sebastian on the way back to the airport to get some sea air and of course the obligatory Pintxos for lunch.
Now having put on several pounds in weight in only three days it all seems a distant memory but I will never forget the wines of Rioja Vega and the hospitality afforded to us.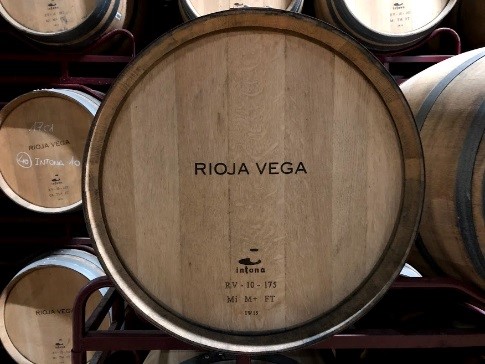 Back to blog