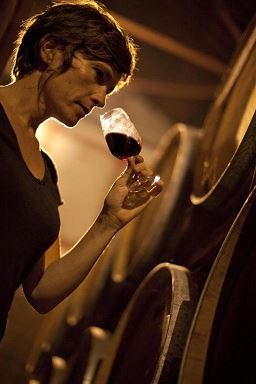 One of our favourite additions to the House of Townend portfolio this year, Les Argelierès is a new range from the Languedoc. The range comprises an (oaked) Chardonnay, a Viognier, a lightly oaked Pinot Noir and finally a Cabernet Franc which we are delighted to announce has been voted as one of the Wine Merchant Top 100 Wines 2016.
Les Argelierès was created by pioneer Marilyn Lasserre. Since she arrived back to France in 2008, she has significantly contributed to the renewed success of Languedoc's wines. Bringing her feminine touch to traditionally strong, rustic and full-bodied wines, Marilyn succeeded in improving quality and taste with a rigorous selection in the vineyards and perfect control of the winemaking process. Marilyn studied Viticulture and Oenology in Bordeaux, and has spent time working in various regions throughout the world.
Les Argelières is a tribute to the "Terroir" from which we source these exclusive wines; a terroir mostly made of pebble and limestone perfectly exposed to the sun. It enhances the fruit aromas as well as the mineral style of the white wines, whilst giving the reds a vibrant fruit character. The Pays d'Oc has a history of over 2600 years of vine-growing and winemaking. Along the centuries, the wine trade became more and more structured and grew rapidly. The region greatly benefits from the Mediterranean climate, bringing warm mist, and the Black Mountain which offers limestone and clay "terroirs" with cool temperatures.
Created by Graham Holter and David Williams in 2013, The Wine Merchant Top 100 is a competition devoted to wines in the independent trade, judged entirely by specialist independent wine retailers. Originally as The Wine Merchant Top 50, in 2015 the decision was taken to broaden the number of winners, in response to rising entry levels and the overall quality of the wines that are put forward. The competition is only open to wines that are available from UK stock, and which are not targeted at supermarkets, specialist chains, or major online retailers. This year saw a record of entry of 650 wines and we are thrilled to be selected as one of only 28 suppliers among the winners!


Back to blog