House of Townend has hand selected a range of four delicious wines for everyone to enjoy throughout Hull's year as City of Culture.
Embracing the first season's theme 'Made in Hull' the wines reflect the great spirit of the City. Called Viticulture, they will be available from 1 December 2016 and throughout 2017 and £1 from each bottle of Viticulture wine will be donated to the legacy of Hull 2017 to support local arts and cultural projects after 2017. It is hoped that this will raise at least £25,000 to Hull based arts projects in the future.
John Townend, Managing Director of Hull's oldest and most established wine merchant said: "We are delighted to announce that we are a Hull 2017 supplier. We've been trading from Hull for well over 100 years and we really wanted to shout about our commitment to Hull and contribute to the Hull 2017 story in the best way we know! We've brought our expertise to the party by sourcing some great wines, and we've added our own dash of vibrancy and fun. We're proud to be giving back to the City's legacy projects through their sale, and we hope that Viticulture becomes everyone's wine of choice in 2017!
Viticulture is the science, study and production of grapes for wine making – something we know a lot about, so Viticulture is the perfect play on words, it represents our strong partnership with wine producers, designers and Hull's cultural activities."
Martin Green, CEO and Director of Hull 2017, added: "The arts need to be increasingly innovative when it comes to funding and House of Townend have helped come up with the perfect combination of great wine and support for artists. Cheers!"
The still wines, a Shiraz, Sauvignon Blanc and Grenache Rosé have been produced by Xavier Roger one of House of Townend's most trusted winemakers with whom they have worked for well over 15 years. The grapes for the Shiraz and Grenache Rosé come from vineyards near Minervois in the South of France, whilst the Sauvignon is produced from grapes grown in the South West area of Côtes de Gascogne.
The sparkling wine uses is from the third generation of the family, Casa Vinicola Botter in northern Italy. Fresh, crisp and fruity it is the perfect platform for us to use to showcase Hull as we welcome everyone and 'tell the World!'
For more information or to purchase our exclusive VitiCulture wines please click here.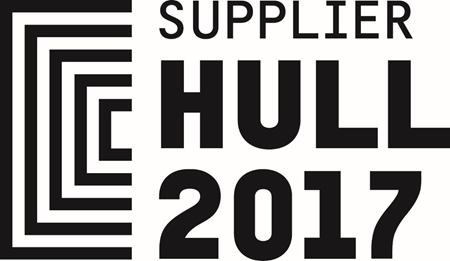 Back to blog