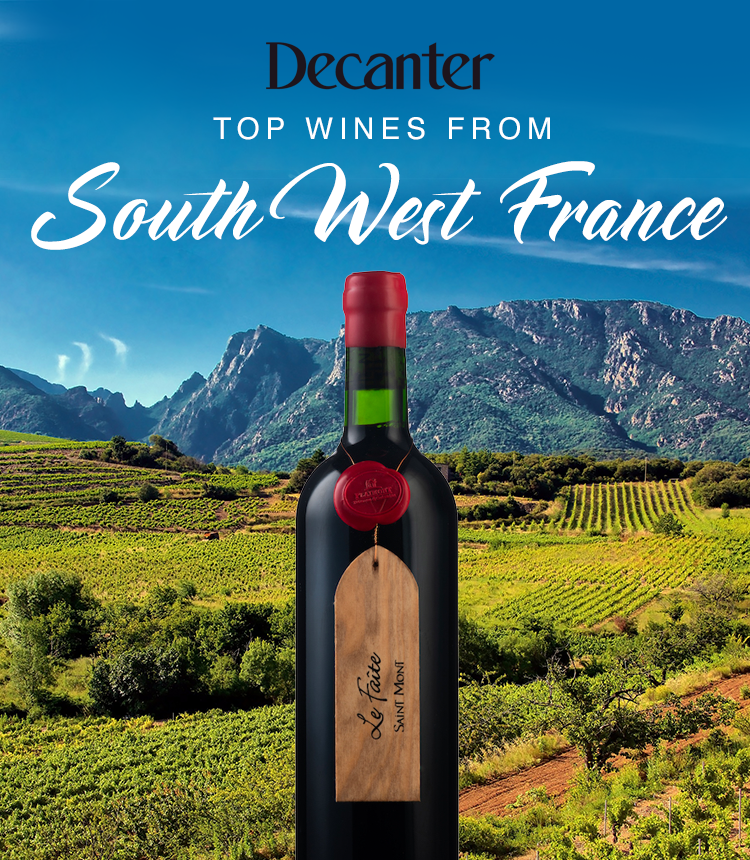 For excitement, you sometimes need to go off-piste! One of the most overlooked wine producing areas of France is the South-West, home of some amazing indigenous grape varieties and gastronomic delights.
Recently featuring in Decanter Magazine's 'Top Wines from South West France' this iconic wine of the St Mont appellation is "a fine example of how good Saint Mont can be."
"Over the past 10 years, Plaimont has confirmed its reputation as one of the powerhouses of French wine production, yet still proceeds to drive the quality and innovation bar even higher. Le Faite is a top of the range Saint Mont with an intriguing nose of wild flowers and leafy raspberry. Oak is evident and needs a little longer to fully integrate. Weighty palate with masses of concentration, dark berry fruit, ripe tannins and fresh acidity keeping everything in balance. A fine example of how good Saint Mont can be." Decanter November 2021
This wine is a blend of three indigenous grape varieties Tannat, Pinenc and Cabernet Sauvignon grown in the foothills of the Pyrenees, and with its wonderful wooden label and wax seal it pays tribute to the winegrowers of the past, who kept their exceptional wines under the clay soil, identified by a tongue of wood. The annual blending of this Grand Cru is an unmissable event, conducted by big names in wine and food. The wine is barrel-aged for 12 months, then spends a further 4 months in tank to bring complete harmony to the cuvée.
This is certainly a wine with a strong identity and excellent ageing potential.
La Faite Rouge, 2016
£20.95 per bottle

Back to blog