It's been four years in the making but finally the magnificent and long-awaited Grantley Hall is up and running - and what a place it is! Valeria Sykes and her family have been working tirelessly along-side builders and contractors to bring Grantley Hall back to life. No expense spared to ensure this project successfully resurrects a once famous landmark close to Ripon, and puts it right up there with some of the finest hotels not only in the UK, but around the World. Our Regional Account Manager, Johnny Pearson, was lucky enough to spend an evening at this prestigious hotel for its soft launch. Here's what he had to say: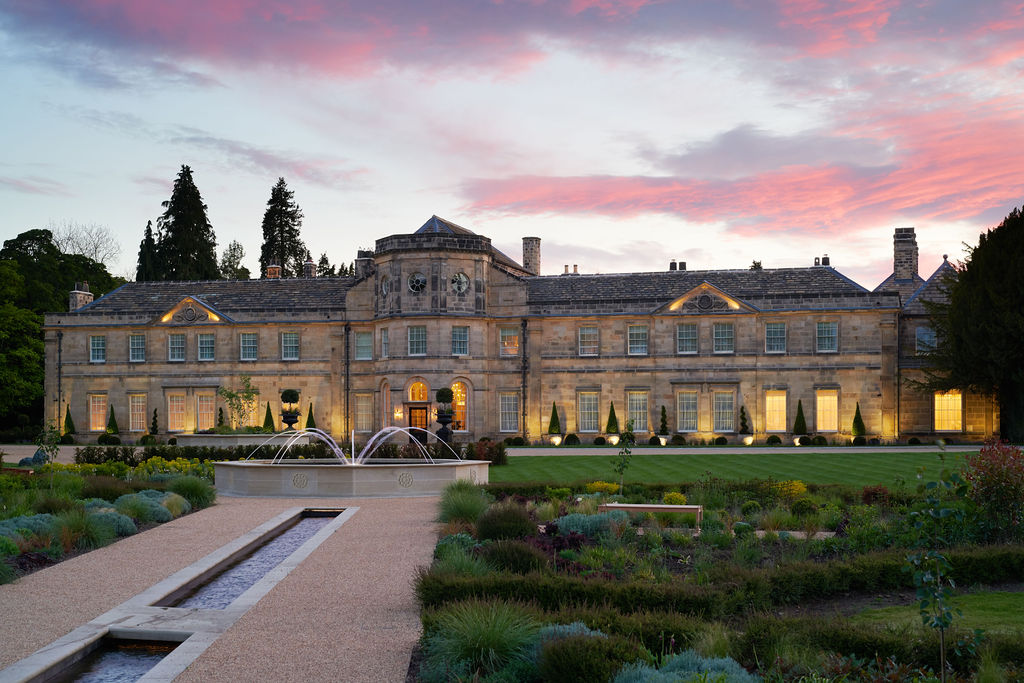 In January, House of Townend were awarded the wine contract for Grantley Hall and I have worked with the team in the run up to the grand opening (6th July 2019). On Monday 1st July 2019, my wife and I were lucky enough to be invited for dinner and an overnight stay at Grantley Hall and what an evening it was!
The experience starts as you pass through the gates of Grantley Hall and wind your way along the intriguing lakeside road. You get your first glimpse of the Hall as the trees clear and the beautifully manicured gardens come into view, before arriving at the stunning entrance.
Opulent would be a good word to describe the entrance hall. The architecture inside has been painstakingly brought back to life and glancing from side to side you are instantly transported into a place of elegance and sophistication.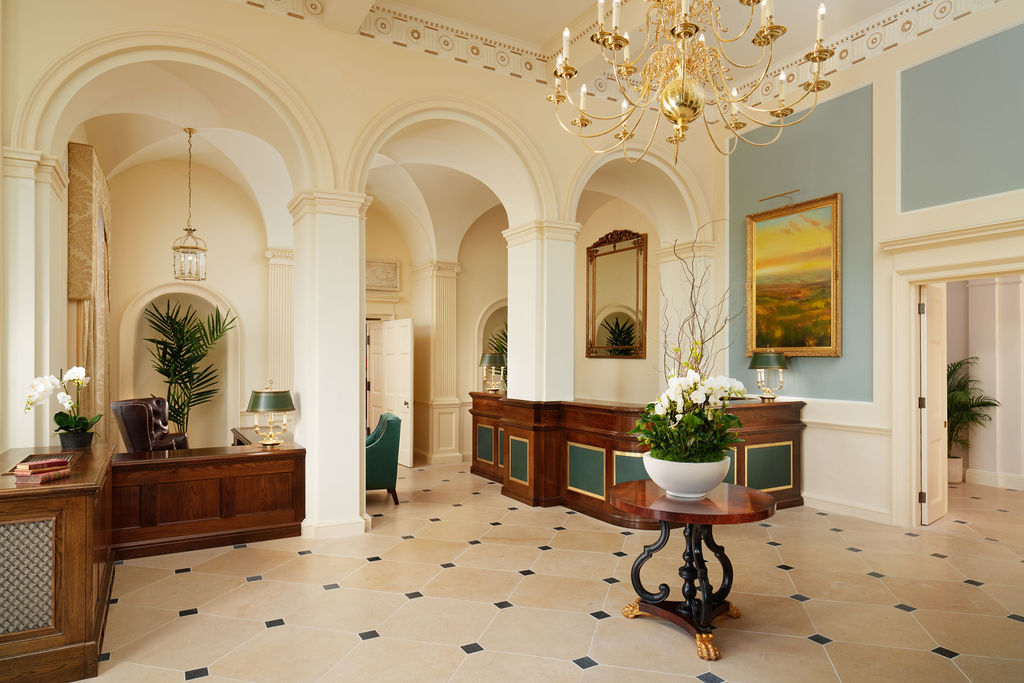 It is clear from the off that the staff have been trained to the highest standard. Our reception was warm, engaging and we were instantly made to feel welcome. The staff member who showed us to our room was clearly proud of her position of responsibility and this was a common thread for all of the members of staff we encountered during our stay.
The bedrooms have been designed with the highest luxury in mind and the blend of carefully thought out interior design and technology is simply stunning. The bathrooms are super luxurious and use only the finest fixtures and fittings.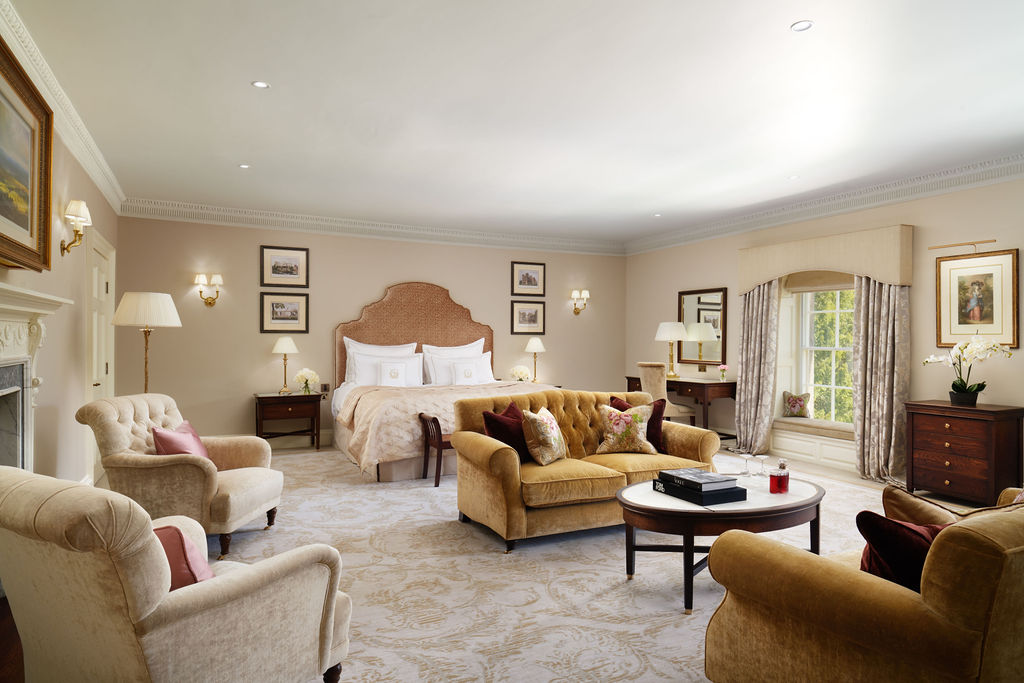 My Favourite Bit - The Food!
There are three evening restaurants at Grantley Hall: Fletchers, 88 Pan Asian Restaurant and of course Shaun Rankin at Grantley Hall, their fine dining restaurant which will offer the finest dishes with matching wines. We ate in Fletchers Restaurant and had the most delicious scallops for our starter served with still warm home-made sourdough bread.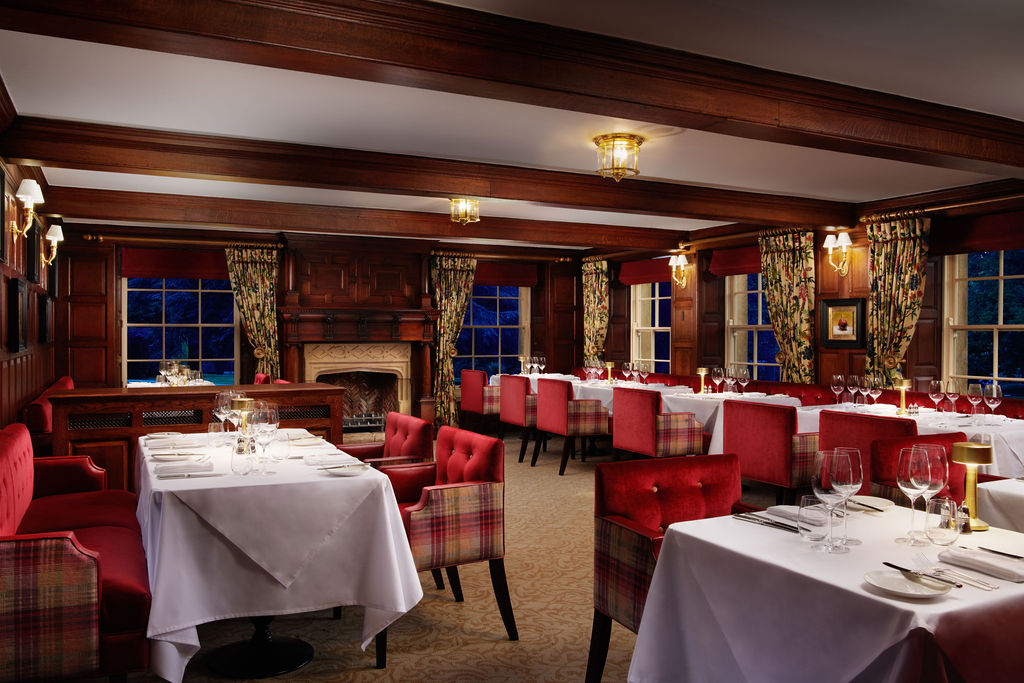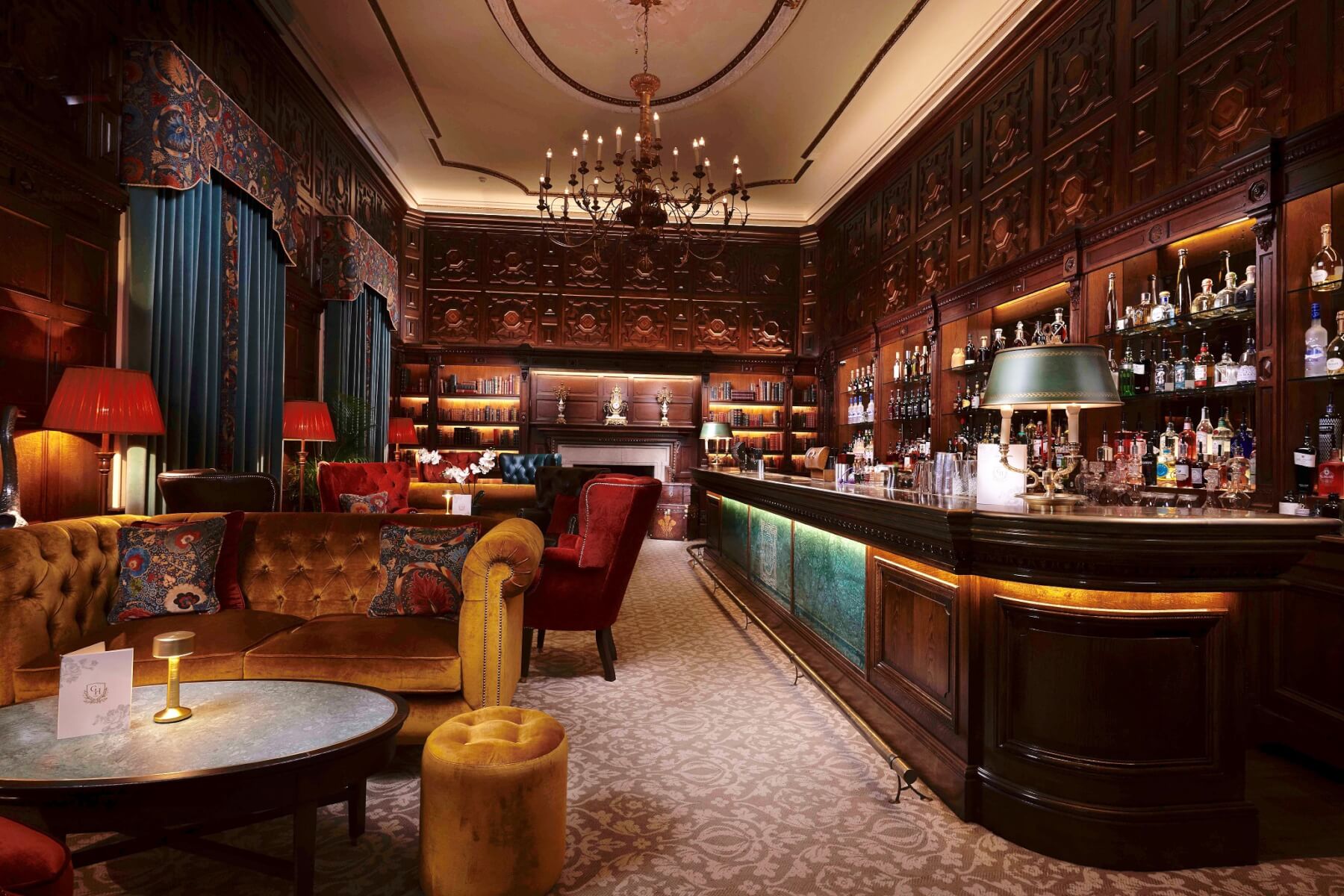 Earlier in the evening whilst enjoying a Grantley Hall Gin and Tonic, we met with Simon Crannage, Grantley Hall's Food and Beverage Director. He recommended the Côte de Boeuf which is cooked on the 'Josper Grill' (an indoor barbeque) for our main course. It was simply stunning as were the accompaniments!
The Wine
It would not be right if I did not talk about the wine I selected to go with it. There was only one choice for me. If you can't push the boat out once in a while, particularly at Grantley Hall, then what's the point? It's also a special birthday year for me so any excuse will do!
In 2007 I was lucky enough to be invited to Oregon in North West America. I was attending the Oregon International Pinot Noir Celebration with hundreds of other delegates from all over the world. It was an opportunity for the wine making community of Willamette Valley to show off what they do best: Pinot Noir!
I must have tried hundreds of wines during my week there and one winery stood out for me more than the others and that was Cristom Wines of the Eola Hills, Willamette Valley.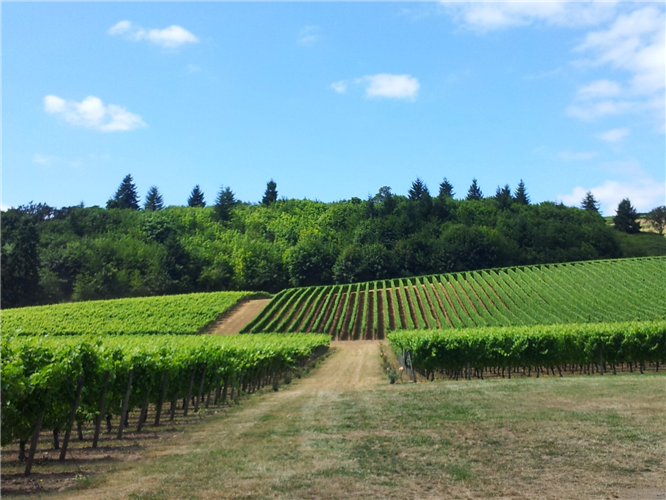 There are four estate Pinot Noir vineyards at Cristom - Eileen, Jessie, Louise and Marjorie, named for Gerrie family matriarchs. Each possess natural variances in soil, elevation and exposition. With minimal intervention during the winemaking process, Tom, Steve and the team strive to craft wines that are an honest recording of both the vineyard and the vintage, producing the ultimate expressions of the stellar fruit they are fortunate enough to work with. Recognised globally as a leading producer in Willamette Valley, their wines continue to be a unique blend of tradition, modernity and finesse.
Although taking influences from the great Burgundy's we know and covet, Cristom Wines and indeed all producers in Oregon, are not trying to copy Burgundy, but strive have a style of their own which gives Pinot Noir drinkers another difficult choice – a good problem to have!
My favourite wine from my visit to Oregon was the Eileen 2006. My choice of wine at Grantley Hall was the Eileen 2012. It did not fail to impress.



The nose is very attractive with refined red cherry, wild strawberry and red plum fruit that gently unfolds in the glass. Layers upon layers of flavours come through and with each sip this wine offers more. The palate is medium-bodied with a good depth of flavour from the youthful strawberry and raspberry fruits. There is a sweetness which quickly leads into the classic 'forrest floor' of savoury tones like pine needles then field mushroom. This is nicely structured with firm backbone that neatly offsets that black fruit toward the pronounced yet elegant finish.
Perhaps not an everyday wine but definitely one to try if you, like me, have something to celebrate. Whenever I am asked what my favourite wine is, well now you know!
A huge thank you to the team at Grantley Hall - it was an evening of fantastic food, good wine and great company in a breathtakingly beautiful setting. Not a bad Monday night!

Back to blog