We recently invited Kay from These Random Acts Blog to review a case of our fabulous wines from Champagne Gardet ahead of her 40th birthday celebrations. Here's what she had to say!
Kay is also giving people the chance to win a 6 bottle case of Champagne Gardet wines (RRP £180.94) over on her blog. Click here to enter.
Click here to view our full ranges of fabulous wines from Champagne Gardet.
"I can't believe I'm putting this in the public domain but on 2nd April, I'm turning 40. I still don't know how that's happened as the passage of time doesn't seem to correlate at all to these advancing years! I still feel 21 and I have to be honest, it's been the biggest challenge in my Giving Up Negativity for Lent with Christian Aid commitment.
However, when House of Townend invited me to try a case of their Champagne Gardet, I saw an opportunity to celebrate with friends… in style.
I'm one of those people that doesn't drink too often but when I do, I always drink champagne and typically that'd be Moët et Chandon, Armand de Brignac Ace of Spades or Louis Roederer Cristal. My tastes are expensive.
When I saw the price point – £125 for a case of 6 bottles (discounted from a usual price of £180.94) I was stunned as I'd pay that for a single bottle and then some, so I was interested to see what the quality of the champagne would be.
The case is 2 bottles each of Gardet Brut Tradition, Gardet Brut Reserve and Gardet Premier Cru, from their small family run house based in Chigny-les-Roses, located between Reims and Epernay.
Their Gardet Brut Tradition is made from 90% black grapes from across the entire Champagne region and is described as rich, full-flavoured and toasty. I paired this with a simple starter of mixed olives and feta which was a delightful and light combination.
The Gardet Brut Reserve is 33% Pinot Noir, 33% Pinot Meunier, 34% Chardonnay and this is a perfect accompaniment to a meal. I served up a mushroom risotto with parmesan crisp and the salty parmesan was a delicious contrast to this champagne.
Finally, to the Gardet Premier Cru. This 60% Pinot Noir, 40% Pinot Meunier blend is a perfect toasting drink so definitely one I'll be having again on my birthday itself. It's refreshing and easy to drink but has all the notes of a top quality champagne that you could easily pay ten times the price for.
I think House of Townend have uncovered a real gem in these champagnes, which I think would come out fabulously in a blind taste test. They truly meet and match their much more pricy counterparts and I've no idea how they've managed to deliver such quality at their prices.
I've actually had House of Townend products before, a case of Rioja wines and I have to say they are consistent in delivering excellent quality wines, quickly and at great value.
I'm delighted to say they're also letting me give away a case of their Champagne Gardet to one of my blog readers too, worth an incredible £125. Enter using the Gleam widget below.
Disclosure: I was gifted a case of Champagne Gardet for the purposes of tasting for the review. All opinions are entirely my own."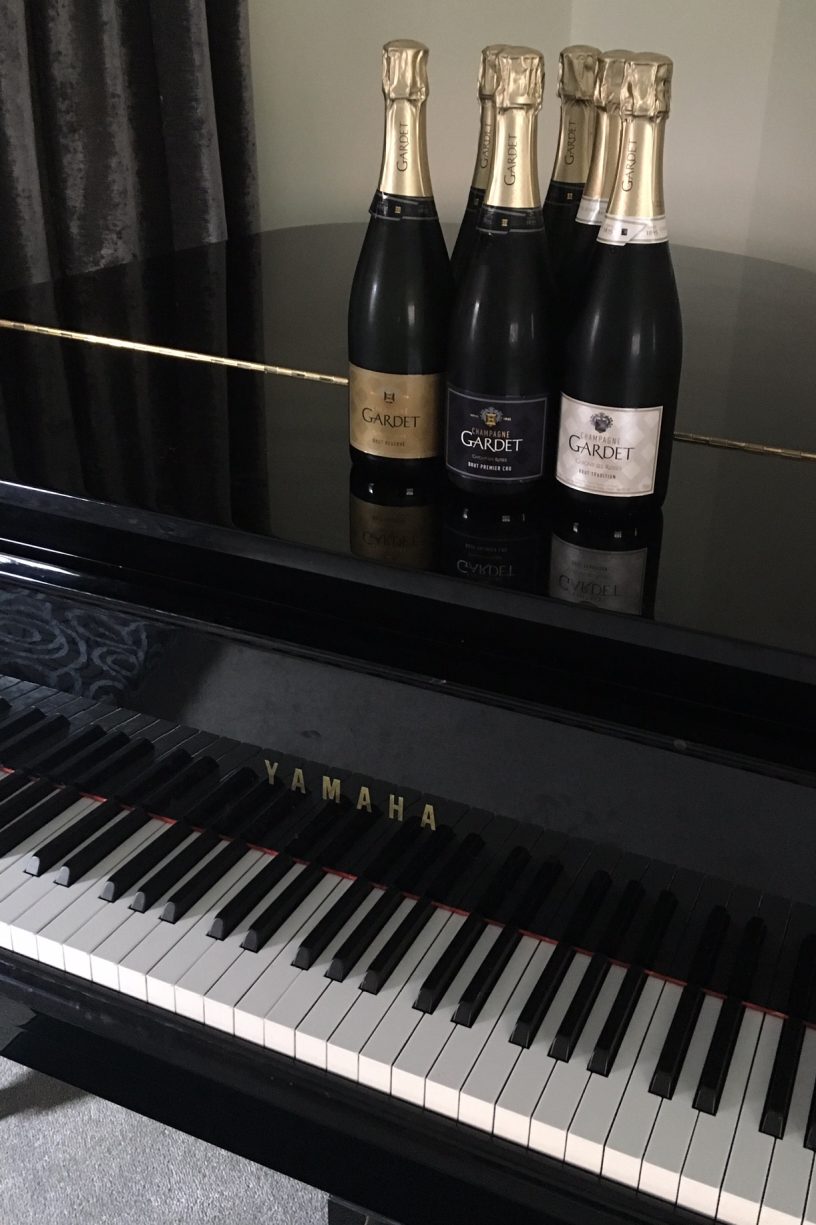 Back to blog