If you're wondering where to start with your Christmas wine choices, seeing what the rest of nation is choosing may be a good place to start. Using Christmas wine sales from the past few years, we've compiled our recommendations of some of the most popular wines and suggested pairings with all your favourite Christmas foods….
As you get ready for Christmas Lunch
A glass of something fizzy is perfect for a late Christmas breakfast or to get everyone in the mood for a delicious Christmas Lunch. Yorkshire-based wine merchant House of Townend shows the popularity of Christmas Prosecco clearly in its sales figures: its Pure Prosecco has been its bestselling product during the December months over the past two Christmases, outselling the next best-selling product by 13% in December 2018. Almost all of these orders were for more than one bottle and Google search data shows a strong increase in searches for Prosecco each year at Christmas, so this is clearly a popular choice for many at Christmas. A glass of Prosecco is ideal with nibbles as everyone opens presents, or to sit on the counter whilst you peel vegetables – we suggest pairing this with crackers and pâté for a Christmas appetiser.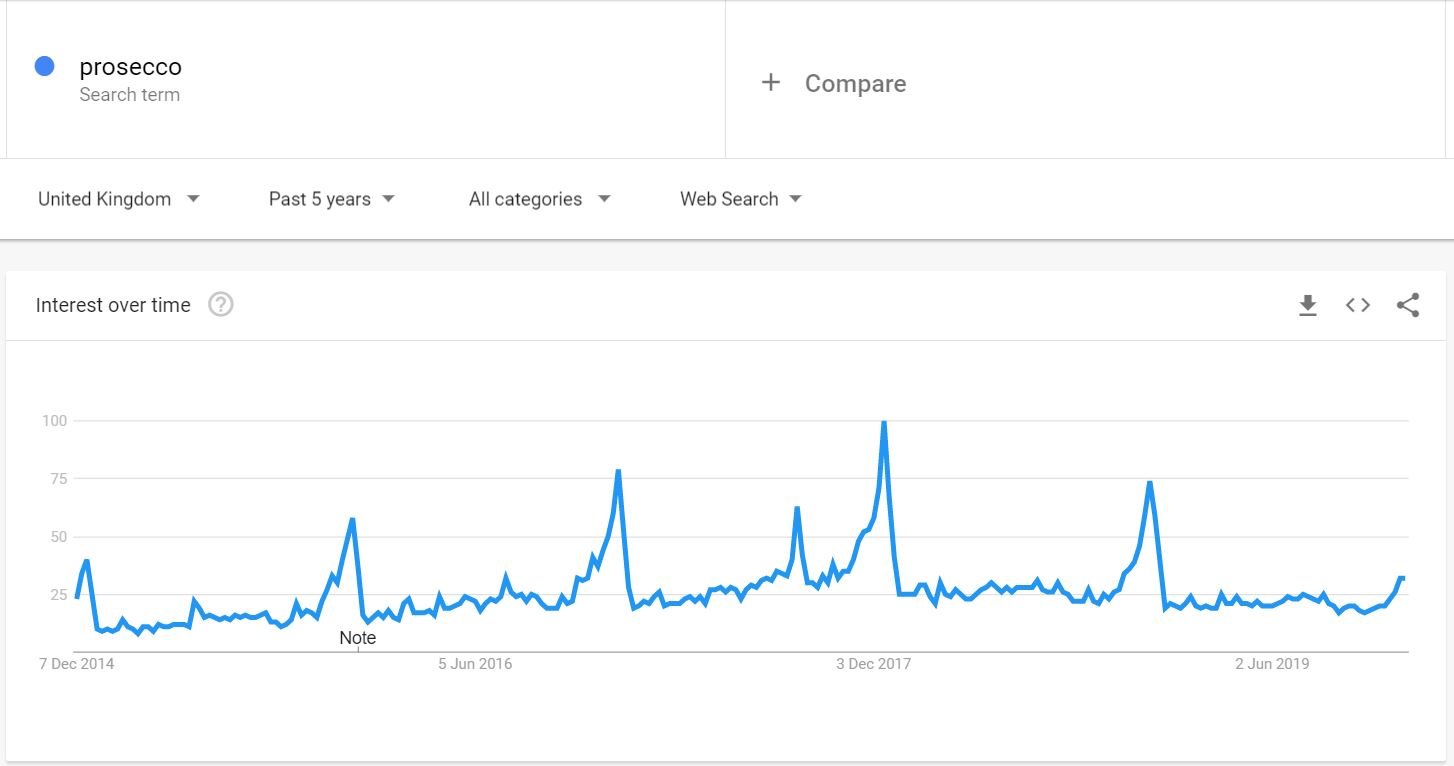 Red pairings with Turkey
When choosing a wine to pair with your Christmas turkey, acidic wines work best to counteract the fat of a roasted lunch. Full-bodied wines work well here to balance dry turkey meat – Lautarul Pinot Noir is a popular option at Christmas according to House of Townend's statistics, which place it as the 7th best-selling wine in 2017 and the 11th best-selling wine of 2018. Google similarly shows the popularity of this wine at Christmas, with searches for "Pinot Noir" spiking each year in the days leading up to Christmas. This wine washes down the turkey with juicy notes of black cherry, yet is neutral enough not to clash with the sides to the meat.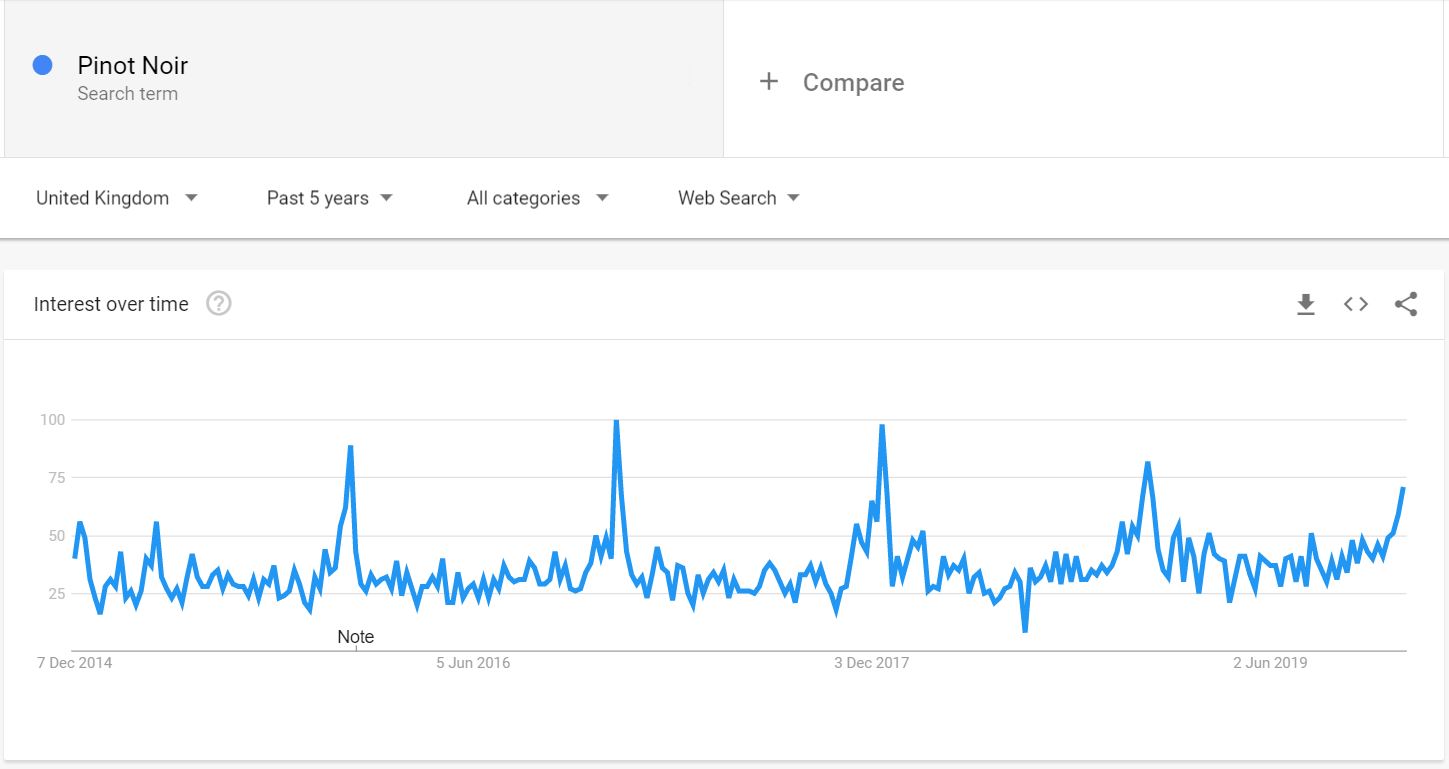 White pairings with Turkey
If you prefer a white, the Kuraka Sauvignon Blanc might be the option for you. House of Townend's sales statistics show a huge rise in the sales of this product during the Christmas period as it rises to become their second-best-selling product during the December months of both 2017 and 2018. A YouGov survey on the nation's drinking habits noted that crisp, acidic, dry white wines are the nation's favourite, especially around Christmas. Wines such as the Sauvignon Blanc, which sell well for their acidic and dry qualities, are perfect for a filling Christmas lunch.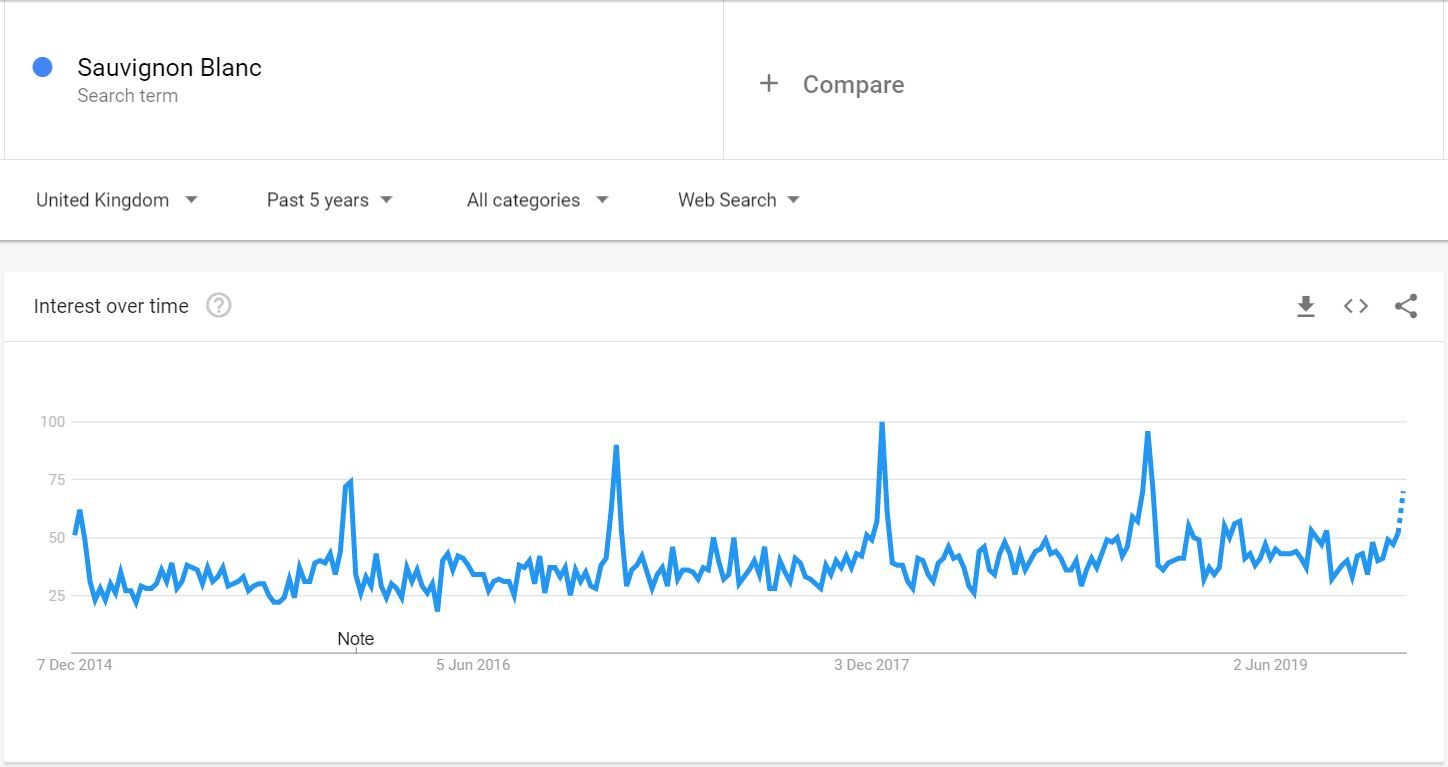 Vegetarian and Vegan Pairings
Approximately 7% of British people are now vegan and around 14% vegetarian according to recent research by comparethemarket.com. The number of vegan options for Christmas lunch has increased hugely in recent years, with options such as savoury tarts and roasts being popular amongst much of the UK. For mushroom dishes, the Lautarul Pinot Noir is once more a perfect option and is completely vegan. The Rioja Vega Crianza is also consistently in House of Townend's top 15 best-selling wines at Christmas and is also vegan. This wine has a soft vanilla edge with smooth, rich fruit notes and is perfect for heavier vegan and vegetarian dishes.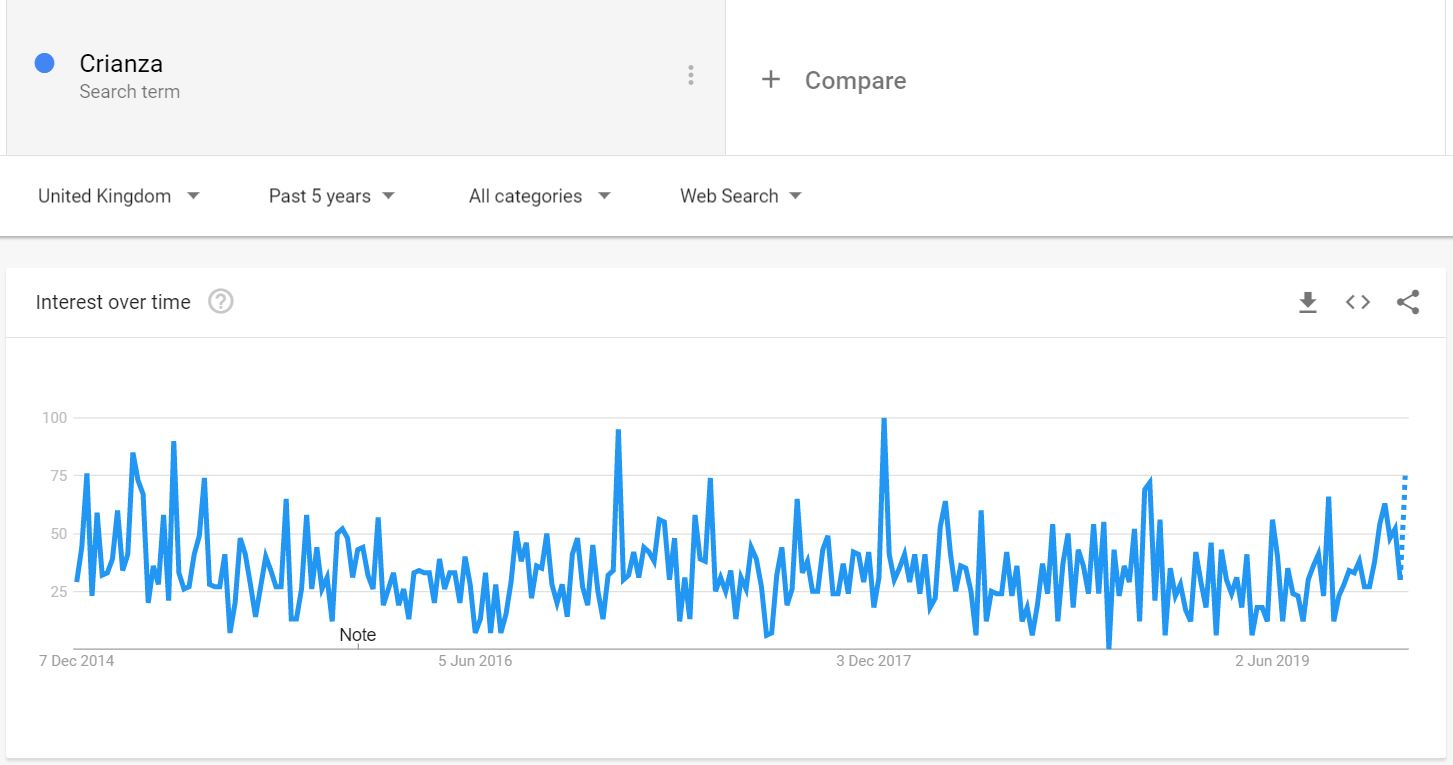 Pairings with Christmas Pudding
If you're looking for a wine to go with the rich fruit of Christmas Pudding or Mince Pies, choose dessert wines with notes of orange and apricot. House of Townend's best-selling Christmas dessert wine is the Elysium Black Muscat, which also goes perfectly with chocolates after the main meal. Dessert wines as a whole have far greater search volume around Christmas, with Google Trends showing that people are more inclined towards sweet wine and dessert pairings during the month of December.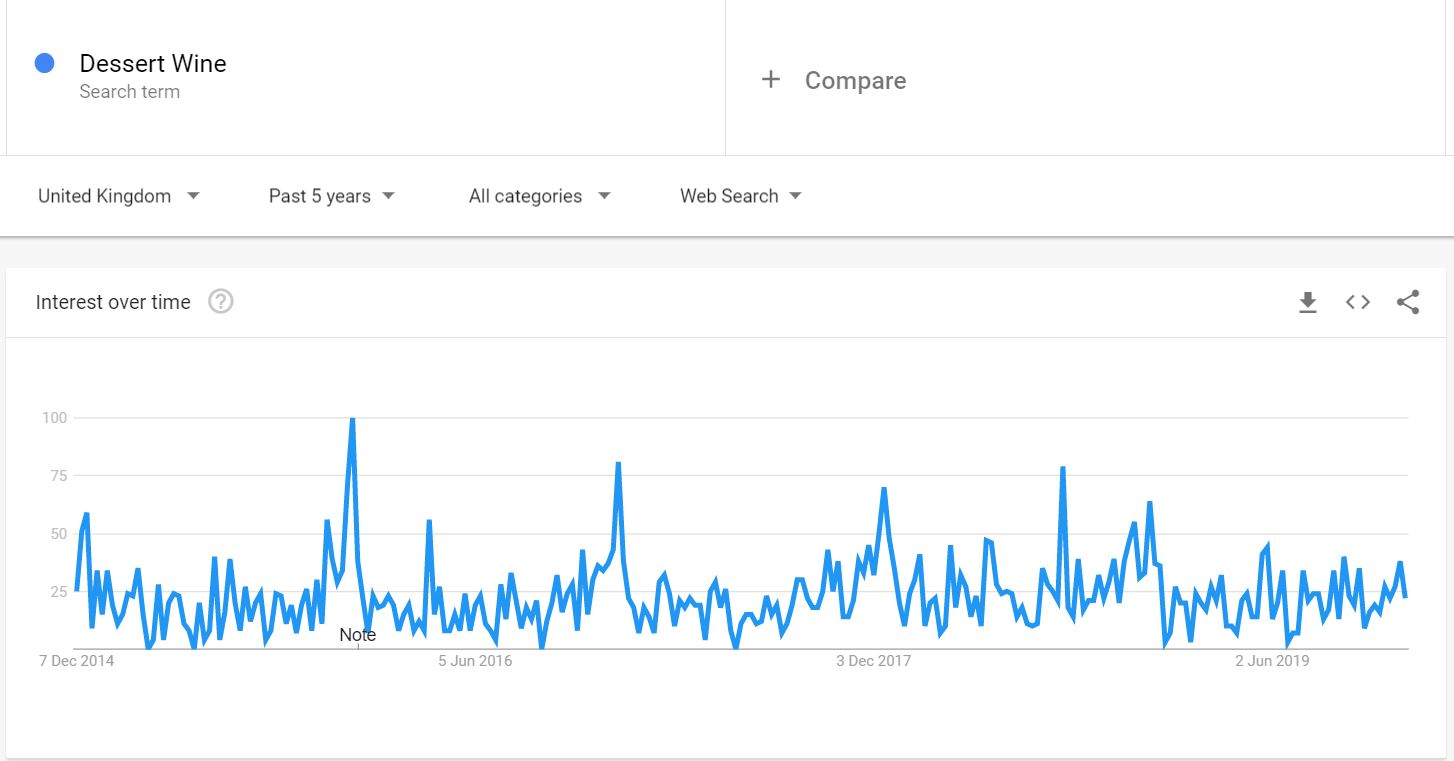 Warming from the cold
If you go out for a walk in the afternoon to burn off the heavy lunch, it can be nice to come home to something warming after enduring the freezing British winter conditions. Mulled wine is perfect for this, and House of Townend sales show almost all mulled wine is sold around Christmas time. Carefully set a pot of mulled wine gently warming over the stove before leaving so you can come home to some hot and well-spiced mulled wine.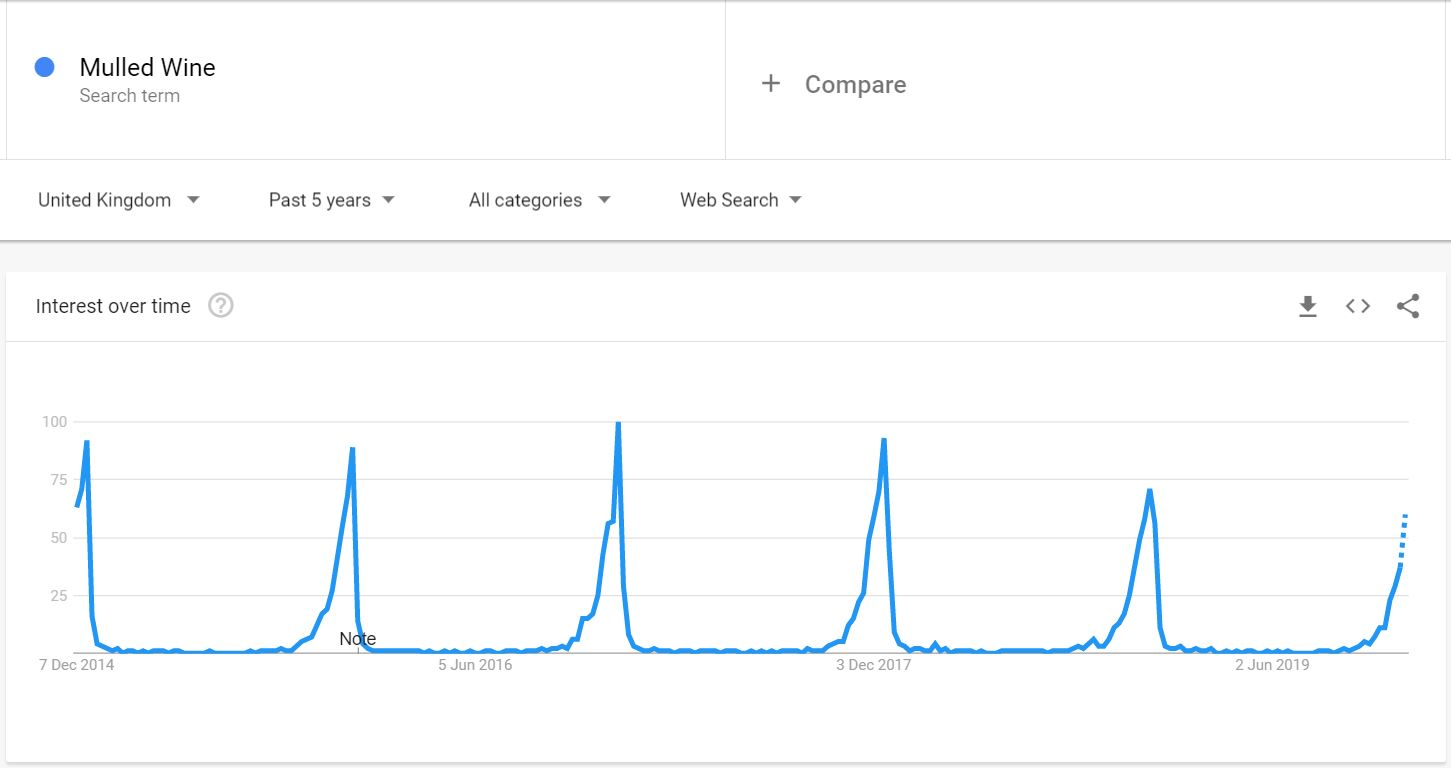 Back to blog